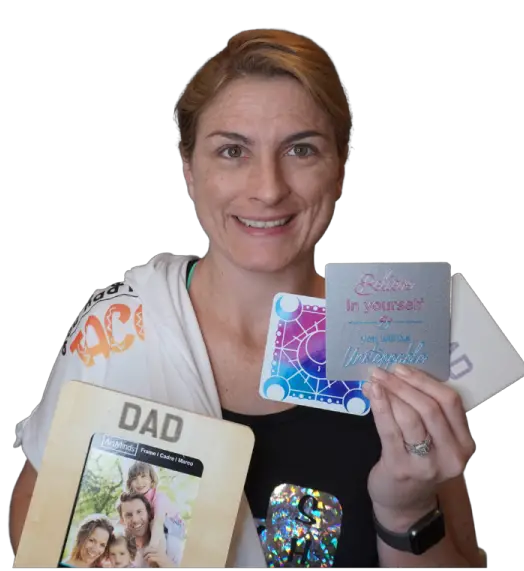 Cricut has some amazing products and Infusible Ink is one of them, but when it comes to knowing what you can use it on so that you get that vibrant and amazing color that you see on the Cricut website and on Pinterest can be a bit confusing. You see, the thing with the Infusible Ink products is that you can not use it on simply anything and everything, there is a specific material that must be used for it to work properly. Though, there is a long list of compatible blanks available.
The number of blanks that some might say are compatible in and of itself can be quite overwhelming to some, especially if you are new to the Infusible Ink or crafting world. Let's review the best blanks for Cricut's Infusible Ink products.
Compatible Blanks/Materials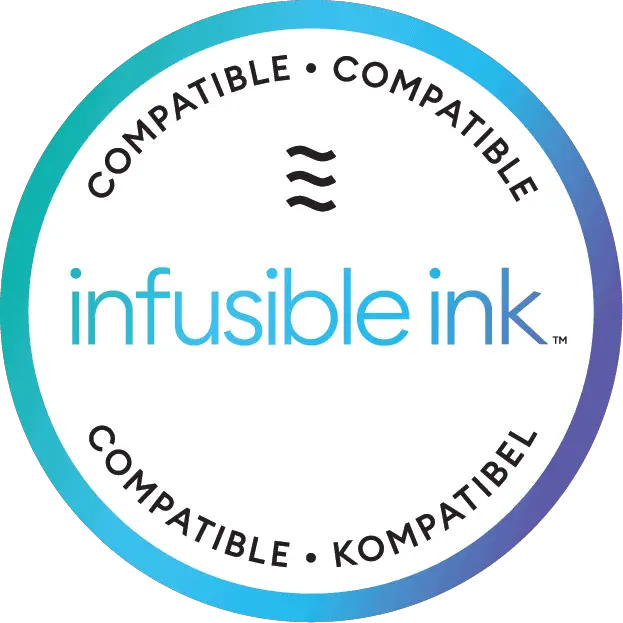 Let's first start with what you can use and why it is considered compatible with Infusible Ink products. Understanding the product will help you when it comes to experimenting with new materials that may or may not be compatible (like I do) and you will be less likely to waste time and money on materials and supplies.
The blanks that you will see most commonly are ones that are used for sublimation ink. The reason for this is because they have a polyester material in them or a polyester coating on them.
For shirts, pants, onesies, hats, and coozies they are all a blend of polyester of at least 60 percent or more (less than that will work still but the transfer is not as vibrant).
For hard surfaces like coasters, cups, and frames there is a polyacrylic coating on top of the surface so that the ink transfers into the material.
When looking for blanks I go to Amazon or one of my small business shops. Here is a couple that I trust for blanks.
These are the top sites I use for my supplies, obviously, if you are in a hurry or are impatient like I am you can just run up to your local craft store and snag what is needed but you will be paying a significant amount extra.
Now that you know what blanks are compatible and why they are compatible let's review my favorite blanks and where they are from.
My Favorite Blanks for Cricut Infusible Ink
Shirts
My absolute favorite blank to use with Cricut Infusible Ink is polyester shirts! Making shirts in general is probably the most popular craft when it comes to crafting. Using Infusible Ink on them makes it so much more fun and sometimes personalized. If you use the Infusible Ink markers like I did on the shirt below you can color in the images any way you want, which means you can include the kiddos in on the fun too!
For shirts that are BEST for Infusible Ink (other than Cricut brand) I use these A4 Sublimation Performance Tees from AllDayShirts.com they are amazing quality and super soft, also they will not break the bank when ordering a bunch.
Here is a little secret though…read my post "Using Cricut Infusible Ink on Any Shirt" to learn how to use Infusible Ink on literally any type of shirt or material! You will need some glitter HTV or white HTV for this project.
Coasters
Coasters are my second favorite thing to use Cricut Infusible Ink on. I get the majority of my coasters from Cricut.com they seem to work best. However, I will note that I only buy them when there is a sale, otherwise I go to Amazon and grab these super inexpensive and easy to use (great quality too) coasters.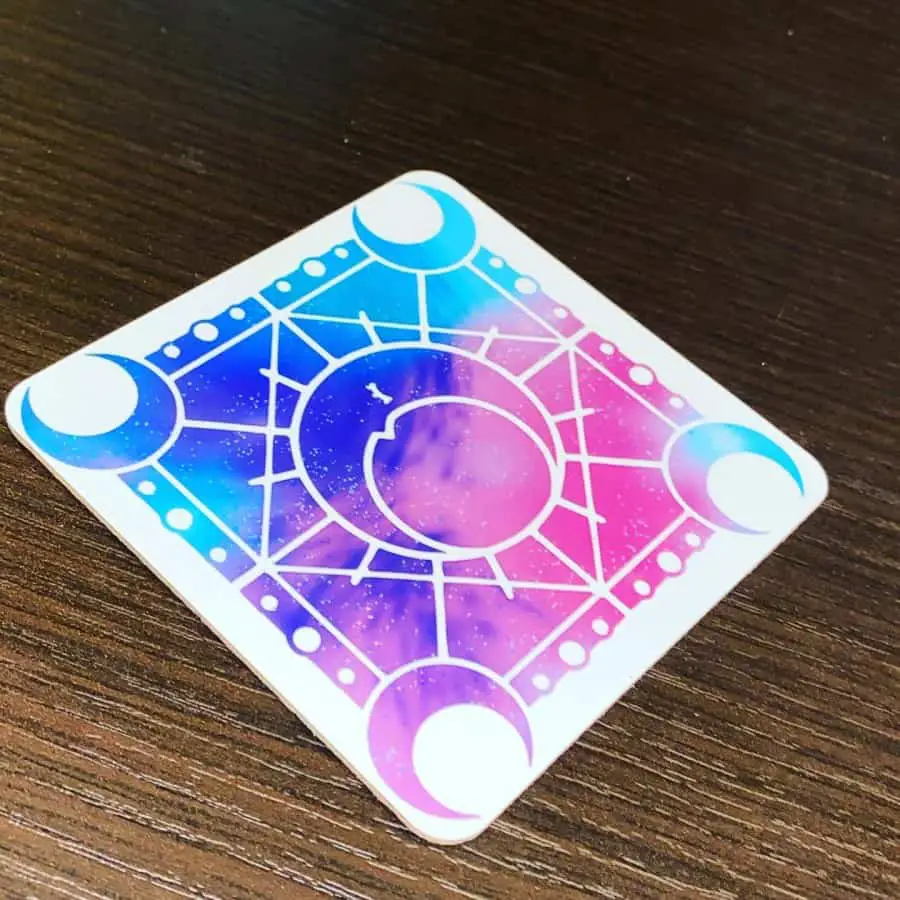 Totes
Just like tees the best blanks to use Infusible Ink on are 100% polyester will work the best. If you want to use less than that just make sure you don't drop below a 60% polyester blend and if you do, use the method I used to put Infusible Ink on the cotton shirts.
The best totes I have found are Cricut brand as well, but of course, have an alternative best for you too! I love these from Amazon, great quality, you can get them in bulk and they will last!
Tumblers
Tumblers are on the hot list for crafters, the cheaper you can find them and for great quality, the better! I use Stainless Steel Depot's sublimation tumblers, they are inexpensive, great quality and they ship super fast! Not only all of that but they also have a great variety of compatible tumblers and other great tumblers to use for vinyl application.
Did you know that you can also use HTV on a tumbler? You can and I will show you how in another post, but you can also use Infusible Ink on any tumbler too! Just follow the same process you would for my shirt hack.
Everything else for Cricut Infusible Ink
There are a ton of other blanks that are compatible with Cricut's Infusible Ink, this is just a short list of the best ones that I personally like to use and use often. If you want to learn about all of the compatible blanks for Cricut Infusible Ink just jump over to my post on "Alternative Blanks for Cricut Infusible Ink" where you can find lots of alternatives and compatible blanks.
Infusible Ink can be used on many things, some that have yet to be discovered and I can not wait to keep experimenting with new materials to help teach my followers. If you are looking for a general place to fin high quality blanks for Cricut Infusible Ink I have two primary go to places and both are online so there is no need to drive anywhere or even leave your bed.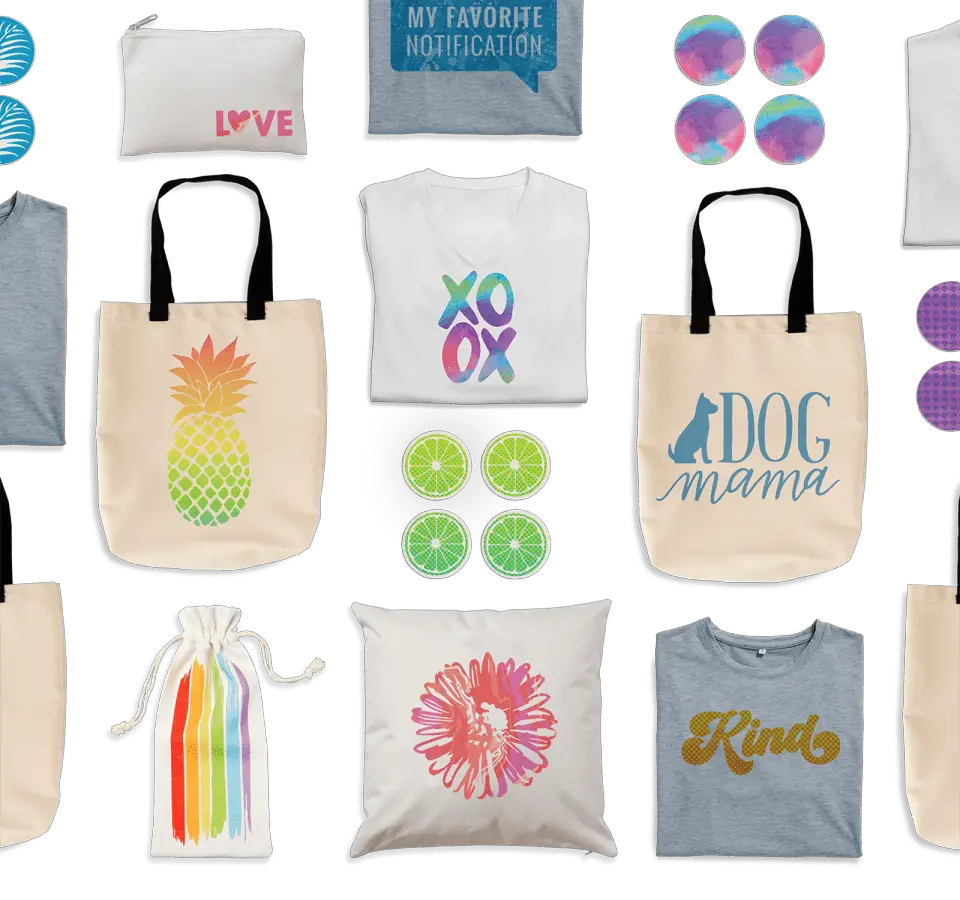 Amazon – I use Amazon for everything almost, the delivery drivers are on a first name basis for my address and I have even made them some fun custom things since they are delivering almost daily haha!
Cricut.com – Cricut is obviously the company that created Infusible Ink is going to be the absolute best place to get compatible products, if you wait for a sale (which is basically every month) you can get some amazing prices too.
If you find something that is not Infusible Ink compatible but is compatible with HTV (basically anything that doesn't have plastic or super thing glass involved) you can easily make it compatible using the glitter or solid white HTV. The link to the article on how to do that can be found here.
Get Infusing!
Now that you have all the BEST blanks and where to get them, go grab some of your favorites (or all of them) and start creating your own fabulous Cricut Infusible Ink projects!
If you haven't yet and are more of a visual learner hop on over to my YouTube channel for some really great tutorials on how to use Infusible Ink and more! Subscribe if you would like to Crafting Unedited <—just click the blue and it will take you right to me!