As you indulge yourself in the world of Cricut Infusible Ink you will quickly see how addictive and expensive it can be. Though, it really doesn't have to be expensive, as a thrifty crafter I love to experiment and find new materials and projects to work on. I am always trying to find alternatives to what the manufacturer recommends.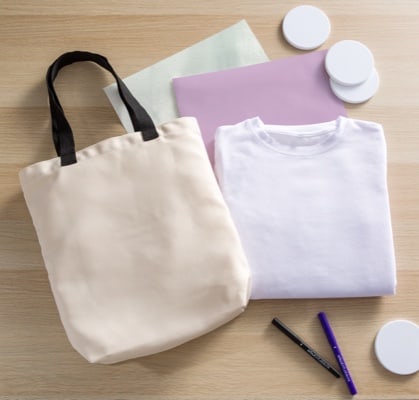 I love Cricut and all of the top brands for crafting but sometimes this homegirls budget doesn't allow for all the crazy things I wanna make. So off I go to find you and me alternatives for your Cricuting. Today we are specifically speaking about alternative blanks for Cricut Infusible Ink.
Due to the ink being infused into the material it has to be an absorbent (but not super absorbent) material. So you may think the compatible materials are limited but they are not.
Let's dive into some of those materials as a quick recap of what is compatible.
Compatible Cricut Infusible Ink Materials
Here are the products that Cricut offers as blanks to be used with Infusible Ink:
That is the full list of Cricut compatible blanks thus far in December of 2020. Now let's get to the good stuff, the alternatives.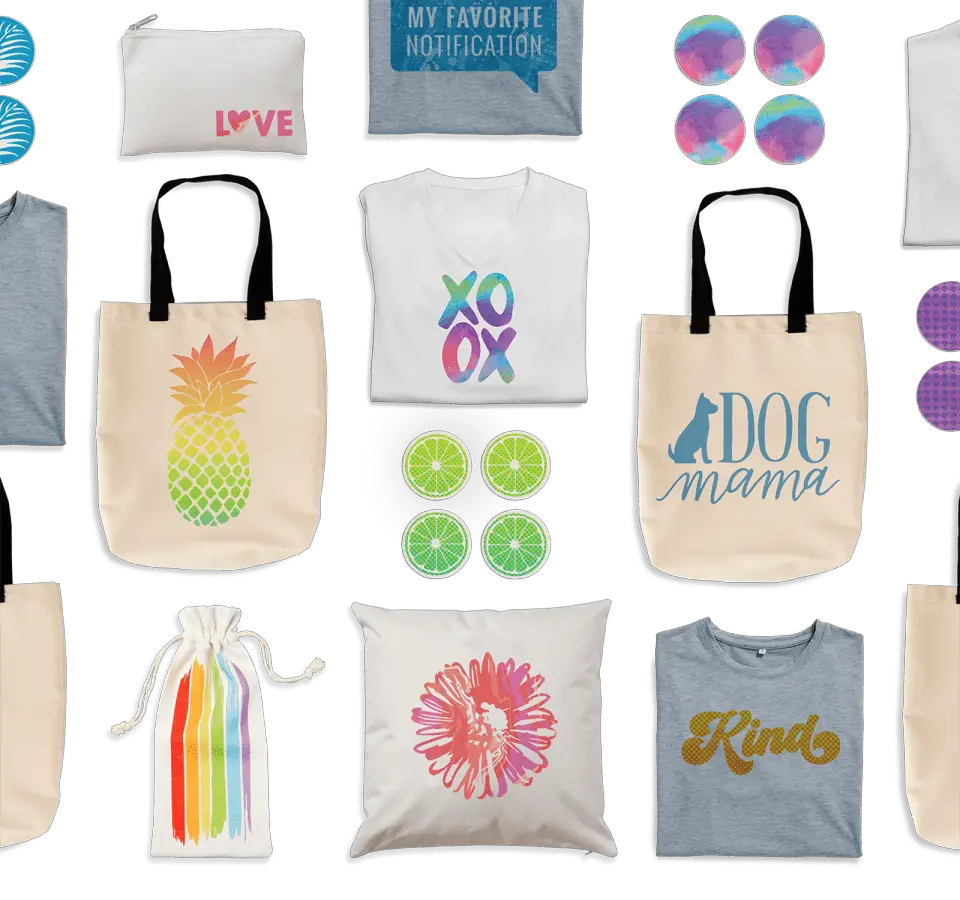 What Else Can be Infused?
Now that you know what Cricut makes for you to use Infusible Ink with, let's see what ELSE you can use and have a beautiful one of a kind creation. When looking for Cricut Infusible Ink specific blanks you'll want to look for this image: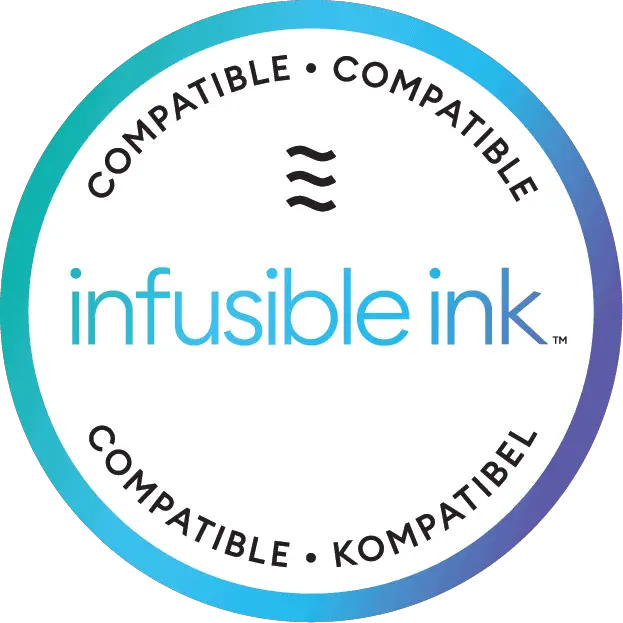 Sublimation ready materials
You can find a ton of sublimation-ready materials and products everywhere. I like to get mine from Amazon, if you have an Amazon Prime membership shipping is free and super fast most of the time. If you don't have Amazon Prime you should most definitely get it!
Here are just a few sublimation blanks you can find on Amazon:
Tempered glass cutting boards – these aren't your average cutting boards, they are special tempered glass boards, this way the ink can be infused into the boards.
Puzzles – Want to gift a family portrait? Why be average when you can be extra and send a family portrait puzzle!
Keychains – Everyone loves keychains, right? But a personalized, custom one makes it even more appealing! Making a keychain with Cricut Infusible Ink is super easy! I will warn you however, that weeding the decal is pretty tedious, such tiny details are always a pain but these are harder.
You want to make sure you are using a sublimation ready keychain and NOT PLASTIC as it will melt when pressed!
Mousepads – Mousepads are awesome, and necessary as you work through the day on your computer you will typically glance down at it several times, having a fun quote or picture on it could brighten your day! Mousepads and Cricut Infusible Ink are made for each other, it is the easiest thing to make! Just pay caution and follow the instructions on time and temp, you do not want to melt the material.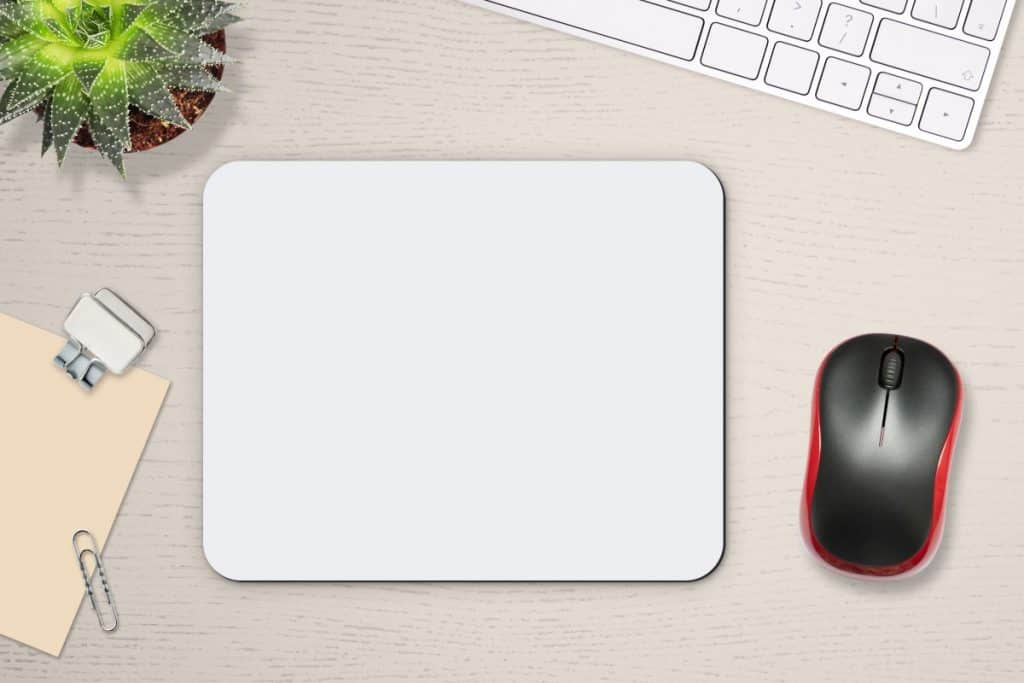 Metal Business Cards – These are by far the coolest business cards you will ever find, not only can you write your business info on them using Cricut Infusible Ink Markers and Pens but you can also engrave them! I love working with both of the pens and the engraving tool, putting them together just makes it better.
Again you want to make sure you are using sublimation ready metal, and let the cards sit for a solid 10 minutes before touching, this way you do not burn yourself or mess up your decal.
Sequin Pillows – So these are a new thing I am learning, I have always wondered how these were made, and I am still a bit perplexed by them. I now know how to make them flip to one side with a custom saying on them and it is pretty neat.
When making sequin pillows using Cricut Infusible Ink you HAVE to watch the temp and time, otherwise, you will risk melting the sequins (don't ask, I may have done this). Again making sure you use a sublimation blank!
Travel Tumblers – Tumblers are a BIG thing right now, and an even bigger seller. If you are going to make these and want to use epoxy you have a few options, you can use permanent vinyl, HTV, waterslide, or Cricut Infusible Ink. I personally prefer either waterslide or Cricut Infusible Ink, for the sole purpose of it laying flat on the surface. Having the surface smooth makes putting the epoxy on a smoother process and a more clean look.
Cricut Infusible Ink and waterslides also make it easier to have more than one color for your image without having to layer and bulk up the vinyl.
Coasters – If you read my previous post Infusible Ink Projects you know I have an a special kind of love for coasters. They are so fun, you can personalize them, create really fun and adulty quotes for them and best of all they can be displayed all the time! No need to put them away during holidays or anything.
As with everything else on this list so far, you will want to make sure you are using sublimation ready coasters.
Here are a few more blanks you can use that are not as popular but still pretty awesome as a one of a kind project!
There's more!
Not only can you use sublimation ready products but you can use other things too!
Polyester Blended Shirts – For blended shirts you want to make sure that the tag specifically states that the shirt is at minimum 60% polyester, otherwise Cricut Infusible Ink will transfer but it will not be quite as vivid as a 60% or more blended shirt.
Cotton Shirts – YES! You can even use Cricut Infusible Ink on cotton shirts! You have to have a base of glitter HTV silhouette of your image then you apply the Cricut Infusible Ink. The ink infuses to the glitter HTV which is made up of polyester instead of your shirts, this means that you can also use Cricut Infusible Ink on dark-colored shirts too.
Wood – the last thing on the list is wood, yes you can use Cricut Infusible Ink on wood, it is just not recommended because it absorbs all of the ink rather than just transferring it, the wood just sucks it all up. The transfer will show, just very lightly, I think it still looks pretty neat!
Now what?
You now have everything I know of that can be used as a Cricut Infusible Ink blank, what you do with this knowledge is purely up to you. I hope it has inspired you to get out there and start infusing on some pretty neat things.
Be sure to check out some other nifty functional craft ideas through our other posts here on Craft-ILY as well as checking out some videos on DIY and How To's over on YouTube. Look for "Crafting Unedited" to see!