Cricut launched a whole new line of products recently and it has taken the Cricut crafting world by storm. What is it you might be asking yourself, well it is a sort of sublimation but not quite a sublimation. Let's chat a little about what Cricut Infusible Ink is and then dive into what you can make with it.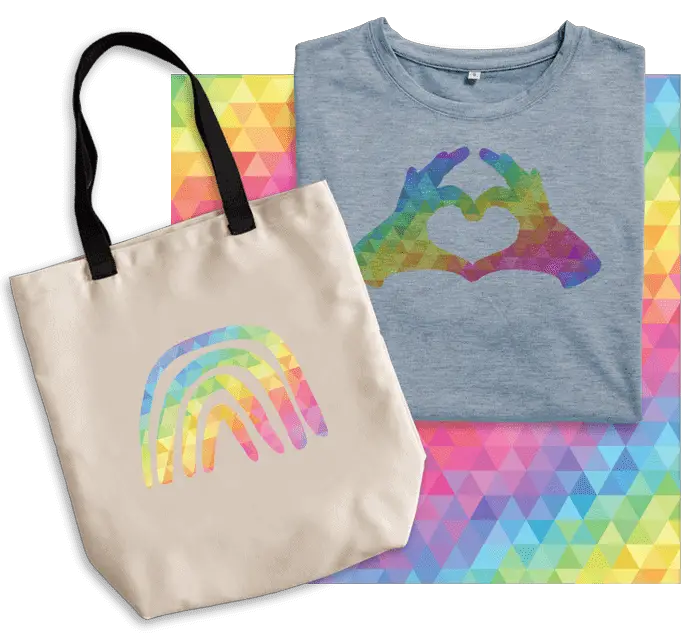 Cricut Infusible Ink is infused into the material that you press it on, in order to use Infusible Ink products you must have a Cricut Easy Press, heat press, or iron (I highly recommend against using a household iron for Infusible Ink, more on that later). The Ink has to be pressed at a temperature of no less than 385 degrees and for about 40 seconds, this is the appropriate time for most of the blanks but some do require longer press times and higher heats.
Infusible Ink is amazing, I have been using it often lately and love it. You don't have to worry about it getting wrinkled, peeling up, or peeling off! It is IN the material!
You will hear that you can only use Infusible Ink on Cricut brand blanks but that is not true, there are many different blanks out there that are compatible. Cricut has come very far in what blanks they offer but it is still limited and if you are crafting on a budget, their prices might not fancy you (unless you catch some of the amazing deals you can get with Cricut Access.
When you search for Cricut Infusible Ink blanks from Cricut you want to look for this image: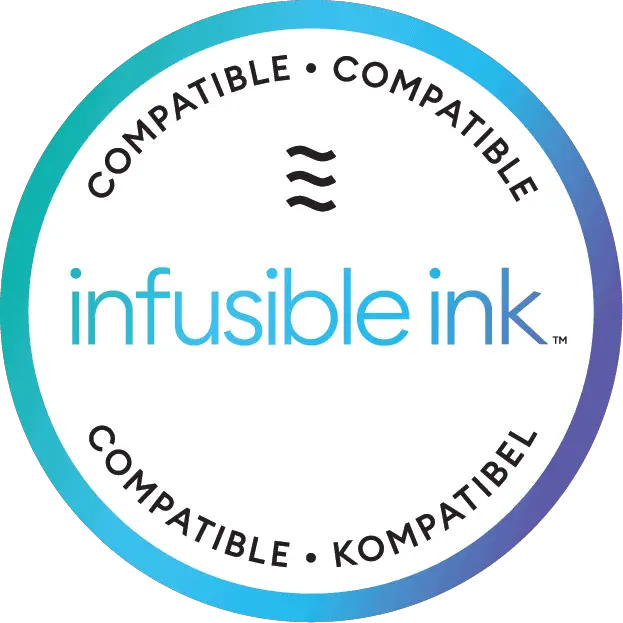 Now let's get into what you can make with Infusible Ink shall we? I am a Cricut affiliate as well as an Amazon affiliate and all product recommendations I have are linked to help me grow my small business and to continue to help you learn all the fun stuff in this crazy crafting world!
Project Ideas
The following projects are some of my favorites, keep an eye out for some upcoming tutorials on how to create each of these awesome ideas. I will link them for you as soon as they are written!
Shirts
You can make shirts using good ole' HTV if you would like, but I am here to tell you they will not be as good as using Cricut Infusible Ink. As mentioned earlier, the ink is infused into the material of the shirt so you don't feel it like you do HTV, you also do not have to worry about it peeling, flaking or stretching out.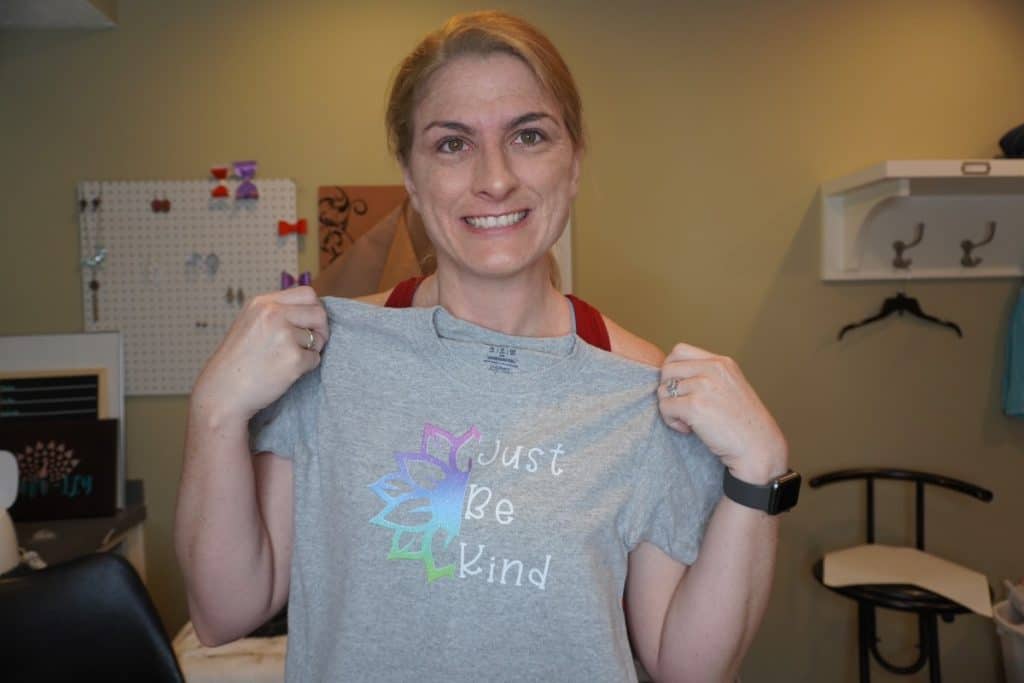 The other really neat part about using Cricut Infusible Ink over HTV is layering. Layering HTV can be very tricky and it is very easy to ruin hours of work, see sometimes when you layer HTV one layer may shrink or just not fit right for whatever reason, Cricut Infusible Ink makes it easier, you don't have to worry about the vinyl shrinking, just aligning the layers.
On the flip side, layering with HTV means you can save your product if you mess up by removing the vinyl. However, with Cricut Infusible Ink there is no going back, no do overs or anything. So quadruple check before you press!
Cricut recommends using their 100% polyester shirts for Infusible Ink, but I have found that you can use a regular cotton t-shirt. Here is the link to a YouTube video I created to show you exactly how to do that.
Coasters
Coasters are my new favorite thing to make with Cricut Infusible Ink. They turn out so vibrant and amazing and there is no unevenness for your mugs to get stuck on and peel off.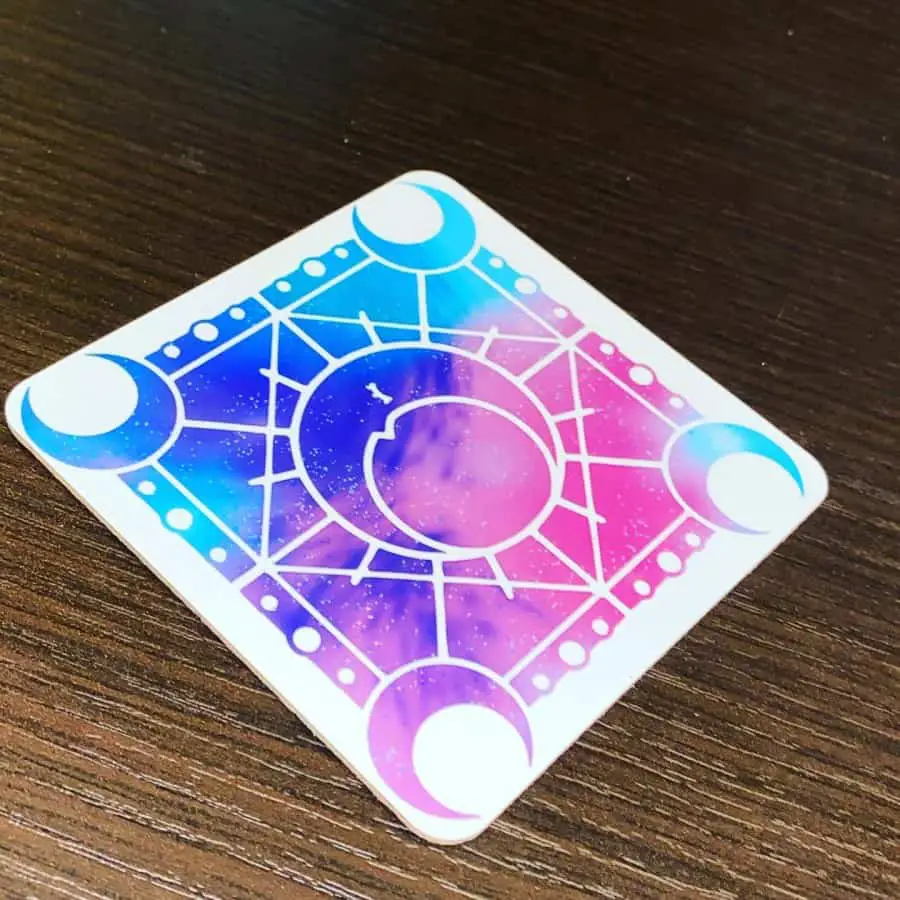 You want to make sure that you are using either a Cricut Coaster Blank or a sublimation coaster blank, regular and other ceramic coasters have a top coat on them that prevents the ink from getting absorbed into the surface. It will transfer but it will not stay, it will wipe right off. Don't be fooled like I was, learn from my mistakes and avoid wasting materials.
Totes
Totes are cool, like totes-cool…all pun intended. Lately I have seen a huge trend on these custom carry all or Barney bags as I like to call them. I use them for groceries, kids stuff, lunches, business stuff, gift bags and more, they are so versatile it is crazy.
To use Cricut Infusible Ink on a tote it must be either a Cricut blank tote, 100% polyester tote or you can use the same hack that I shared for t-shirts earlier for a cotton or canvas material tote. The best part about making these is that they are quite inexpensive to create, the blanks are not too pricey and you can get them in many places. I love getting most of my blanks from Amazon or Cricut.
Coffee Mugs
I absolutely love coffee mugs, so much that I collect them. Starbucks launched the "you are here" collection a while back and I couldn't resist so I started getting one every time I traveled. Since then I have really grown to love making my own unique and custom mugs. With Cricut Infusible Ink I can take it to the next level with making them even better. More layers, less bulk and the ink will outlast vinyl for many years to come.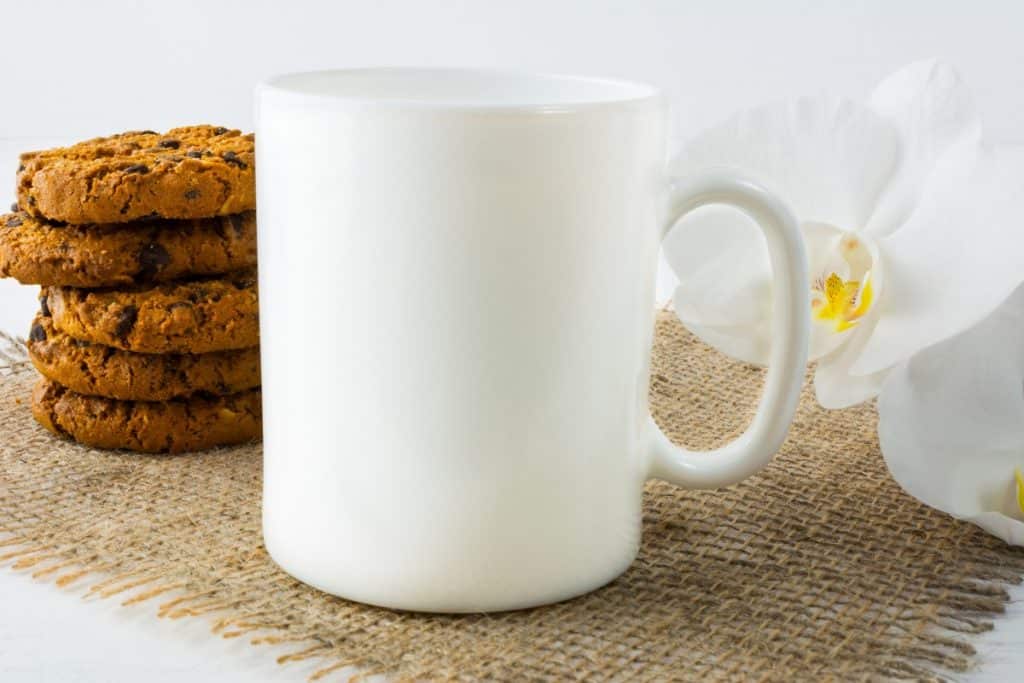 To make mugs using Cricut Infusible Ink you will need a sublimation ready mug like this one from Amazon. They even have travel mugs that you can use as well, check these out on Amazon too! Start making your very own unique mugs now and sip your worries away while enjoying your favorite coffee, cocoa or tea!
Aluminum Sheets
Hear me out on this, I just discovered these really awesome blanks about two months ago. I was browsing the isles of Michaels to see what I could find and I came across these aluminum sheets for Cricut products, at first I thought, these are cool but what other than engraving can I do with it (though just engraving is pretty neat). Then as I look at the package more I see the words "Infusible Ink Compatible" and my mind was blown.
I had to have them, I had to try this out and boy and I glad I did! At first I just engraved, then my mind went crazy and said let's engrave then do an Infusible Ink overlay…the outcome is stunning! Now I have a new favorite gift to make and every time I look at it I am just amazed at what my Cricut Maker and this new Infusible Ink stuff can do.
To use the aluminum sheets with Cricut Infusible Ink you just need aluminum sheets, your choice of Cricut Infusible Ink, a design and some heat resistant tape.
There's more!
This is not a complete list of all the Cricut Infusible Ink compatible products, there are pillowcases, raglan tees, make up bags and the various 100% polyester materials and products out there. I like to experiment on different materials and products to see if maybe Cricut missed something I can make pretty!
As you start experimenting (I know you will) and you find different things you can use Cricut Infusible Ink on, leave me a comment below so that I, and everyone else can join in on the fun.
Infuse it all
Now that you know about all the fun things you can use Cricut Infusible Ink on, get out there, do some shopping and have fun creating your own unique and fun works of art!
Be sure to check out some other nifty functional craft ideas through our other posts here on Craft-ILY as well as checking out some videos on DIY and How To's over on YouTube. Look for "Crafting Unedited" to see!