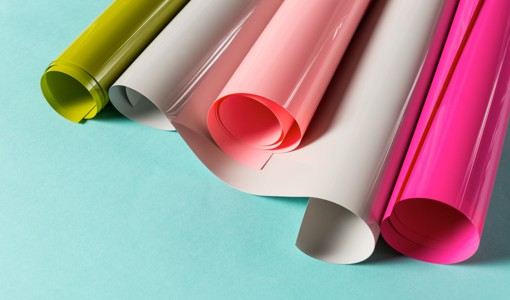 So you bought a Cricut machine, and now you are not sure where to begin, are you? Maybe you bought it for personal use, maybe you want to start a side business, or maybe you want to use it to make gifts for the people in your life. No matter what you want to use it for, one item that you are going to want to have and understand is HTV, which is Heat Transfer Vinyl. This type of vinyl is transferred to a product using heat, such as an iron or a heat press.
When it comes to using HTV, there a few tricks and tips that you want to be aware of when you are creating your projects. When you are getting ready to cut your HTV, always make sure you mirror your project before cutting it. HTV is placed on your cutting mat shiny side down, which means you have the vinyl side facing the blade. This way, you are cutting the vinyl, and not the plastic transfer sheet. Set your Cricut to "iron-on vinyl" as the material, and you are all set to cut your design.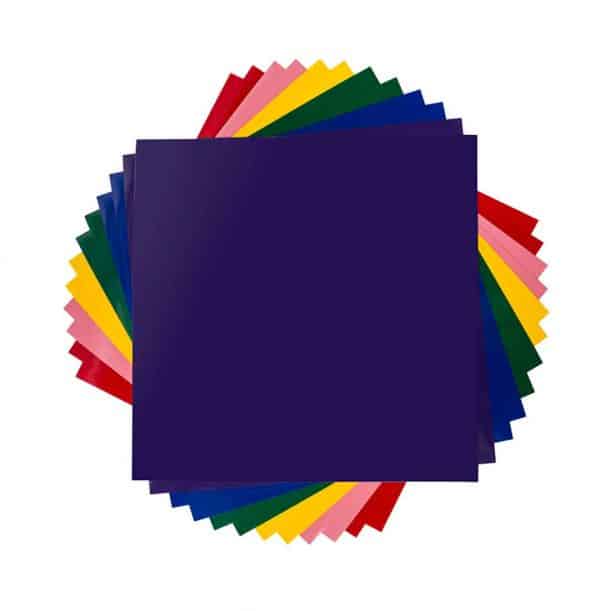 Be aware that sometimes, you will need to use a different material setting depending on the thickness of your vinyl. Glitter HTV often needs to be set on "vinyl" or "vinyl+" in order to cut through it enough to be able to weed and then transfer to your material. Sometimes, you have to play around with the material settings on your Cricut machine to see what works best for the type of HTV you are using.
Once your vinyl is cut, you will have to weed out the excess vinyl that fills in the spots of your design. This means that you will be taking out the small pieces of vinyl that fill in the design (the white spaces). When you take out this extra vinyl, it is best to use a weeder, which has a sharp hook to allow you to easily poke and pull the excess vinyl. This is especially helpful when weeding small or intricate designs.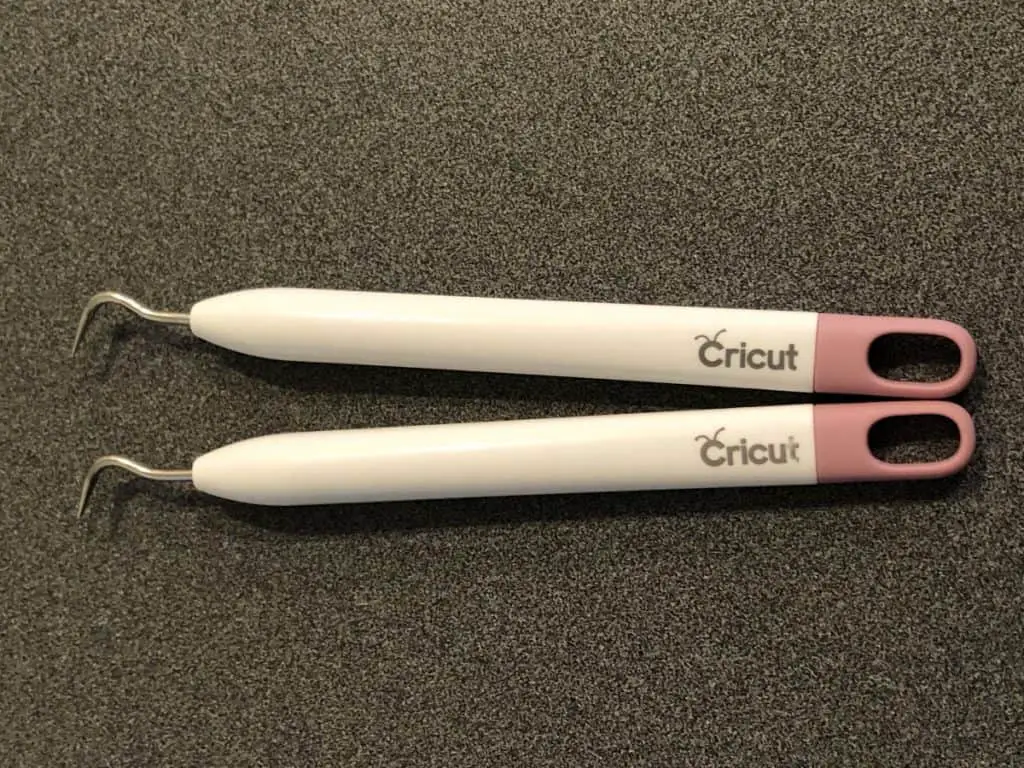 Transferring HTV to your material depends a lot on the manufacturer of the HTV itself. HTV can be either hot, cold, or cool peel. This means that when you iron on or heat press your HTV to your material (shirts, bags, hats, etc.), you peel off the transfer paper either when it is hot, when it has cooled some (still warm), or when it has cooled completely. Usually, the manufacturer will tell you which type of peel works best for the vinyl. However, it is sometimes "trial and error" when it comes to peeling HTV.
Utilizing Cricut Design Space, you can create many different designs for your projects using HTV. Design Space has many free designs you can use, and you can often find free SVGs (images that can be easily uploaded into Design Space without modification) on the internet as well, especially on Pinterest. A note of caution here – some designs are "free to use," but not to sell. So be aware of where you are getting images from, especially if you are selling the products you are making.
So let us jump into what you can make with HTV. Again, HTV is heat transfer vinyl. You need to remember this when selecting materials to use with this vinyl, as you do not want to select a material that will melt under the heat. Synthetic fibers, such as anything with acrylic in it, are not conducive to HTV because they will melt, and your project will be ruined. So this is definitely something to keep in mind when deciding what projects you are going to make using your HTV.
Shirts
One of the most popular projects to design with HTV is t-shirts. You can easily customize t-shirts for any occasion, or with any design that you, your friends/family, or customers may desire. T-Shirts, for the most part, are fairly straight forward to make. When in Design Space, you can even use a template of a "Classic T-Shirt" to get your spacing correct. The template will not cut out on your vinyl, so you do not need to worry about that!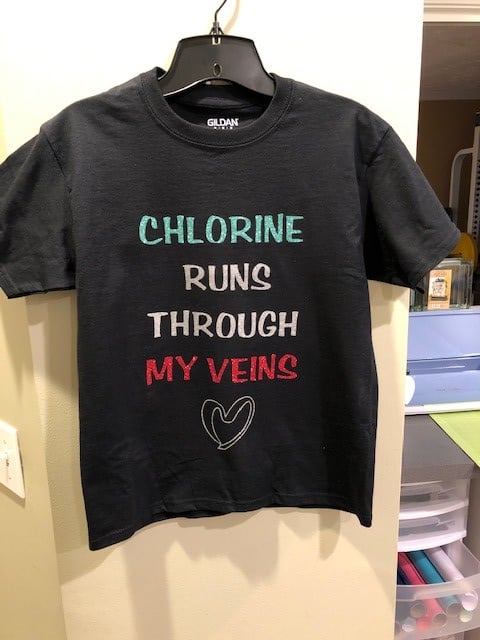 Sayings, pictures, and custom logos are all popular designs for t-shirts. The best material of t-shirt or tank top to use is 100% cotton or a Polyester/Cotton blend. Nylon and other fibers may be more difficult to use because the product could get scorched when heating or the design may not transfer well because of the type of fiber.
Here is the link for my favorite brand of shirts to use. They are super soft and high quality for a reasonable price.
Bags
Canvas tote bags or makeup bags are easily customizable with HTV. There are templates on Design Space for bags, or you can always measure your bag to figure out what size of a design you want. One word of caution with bags – you will want to put a towel or Teflon sheet inside of the bag when applying heat to make sure the bag does not melt together. This is especially important if the bag is lined.
Custom bags can make great gifts for teachers, grandparents, graduates, and everyone else. With a custom-designed bag, you not only have a place to store all of the things you need to take with you but also a way to show off your personality. There are many places where you can purchase blank tote bags for a reasonable price so that you can customize them to your heart's content!
Hats
Hats can be a little more difficult to customize with HTV only because of their size and shape. Here, it would be really useful to have a handheld EasyPress Mini, so you can not only apply an appropriate amount of pressure but also work around the angles of the hat while applying your design. Customized hats also make great gifts or items for yourself when you cannot find the hat design you are truly looking for in a store.
Onesies
Onesies are fun to make because there are a lot of creative, cute designs, and they are often ultimately cheaper than pre-designed onesies in the store. They are also fun for baby showers, gender reveals, and birth announcements. Customized onesies not only celebrate the birth of a new baby but the likes and attitudes of the parents as well. Onesies do not fit forever (and do not always stay clean, let's be real!), so creating your own is a great option for unique onesies you want your baby to wear.
These onesies from Amazon are fantastic and well made, for a really affordable price too!
Face Masks
Face masks and cloth face coverings are not going away for the time being due to the pandemic of Covid-19. Thus, customized face masks are becoming ever more popular, as plain colored face masks become mundane after a while. HTV is a great way to customize face masks. Again, pay attention to the material of the face mask to make sure it will not melt under the heat, and that the HTV will transfer properly.
Some people have been concerned about the safety of putting HTV on face masks, especially over the nose and mouth. Some companies (Siser being a big one) have made statements about their vinyl being safe to use, as it is non-toxic. From personal experience, letting the mask be in the air for an hour or so after applying HTV also makes it so the smell of the vinyl is no longer present. Again, it all depends on the brand of HTV you are using and how it is made.
Can Koozies
One fun customizable item is can koozies, which can be customized with anything from quotes to pictures of a person's favorite thing. These are great items for wedding parties, party favors, and event giveaways, as the blank koozies are relatively cheap to purchase and then customize away! A design that is approximately 3 inches is a perfect size for most koozies, and won't interfere with the bottom of the koozie when it is holding a can.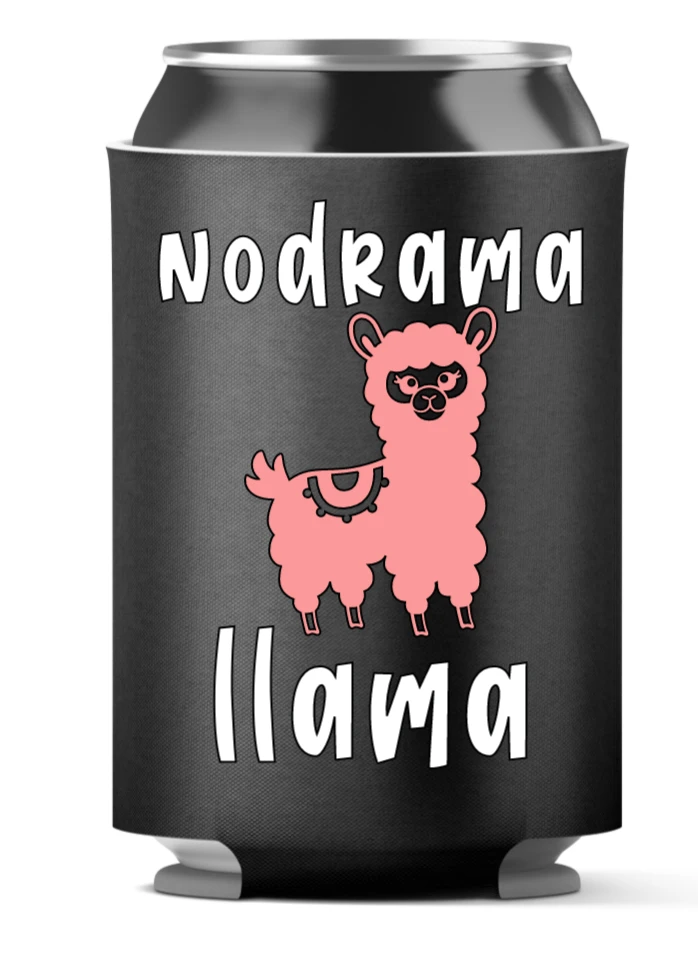 This was a quick overview of what you can do with HTV, along with tricks to make the process smoother. HTV is a lot of fun to work with, as customizing clothing and bags with unique designs is a great way to show off your personality or advertise your business/event. So go get your HTV, break out your Cricut machine, grab your iron or Easy Press, and get crafting!
As with most of my articles, there are affiliate links attached, if you click on a link you are redirected to the cricut.com website where if you make a purchase I get a commission at no extra cost to you.
Be sure to check out some other nifty functional craft ideas through our other posts here on Craft-ILY as well as checking out some videos on DIY and How To's over on YouTube. Look for "Crafting Unedited" to see!