We all know that getting a Cricut cutting machine is very exciting stuff, once you start to use it you will also begin to realize how expensive it is pretty quickly. Using a Cricut is a very expensive and super fun hobby to have, if you do it right you can also turn it into a business and make money for the items you create.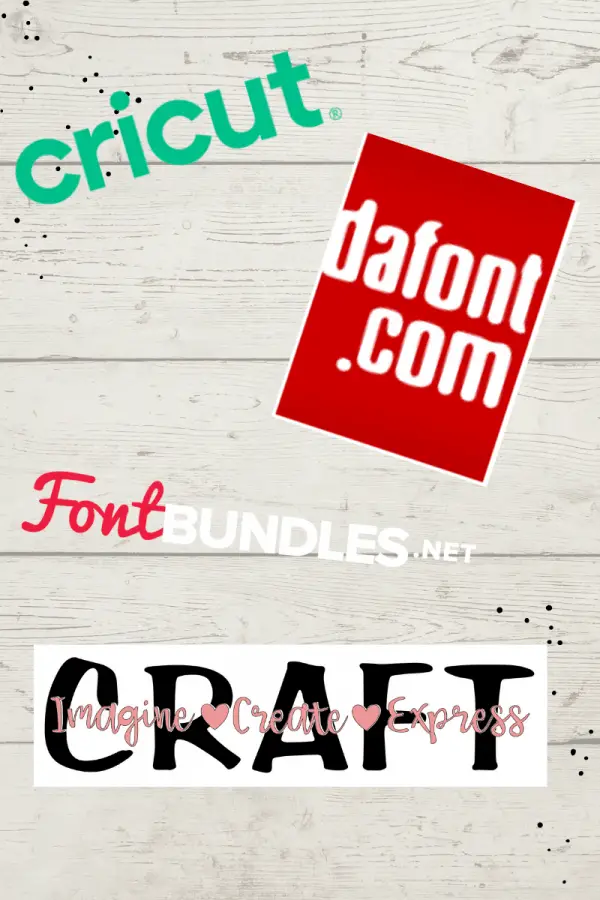 So the big question today is, how can you afford to keep up with all that this new hobby entails? Find all the free sites, free sites for fonts, SVG's, designs, and more. In this article, I am going to give you just that, all of the free sites I use for fonts and images.
NOTE – when you are searching these free sites please make sure that before you use any of the fonts or images that to sell that they are marked as "FOR COMMERCIAL USE" not just "for personal use". If you sell an item with an image or font that was not advertised as "FOR COMMERCIAL USE" you are risking being hit with copyright issues.
Fonts are the heart of a project, it truly can make or break your idea. If you have a great image but the font is off it will ruin the project, but if you have the right font it can make it so much better. You can take a serious quote and turn it into something fun with the right font.
How to Find the "Right" Sites
Now that you know these sites exist and have had the copyright warning you might be a little scared to go out and try some of them. No need to stress yourself out though, I am here to happily help guide you in the exact direction you need to go. Below you will find a few ways to tell IF that site is legit free, partially free or not even close to free. Also, you will discover how to spot the "COMMERCIAL USE" indicator.
Know Before You Go
Before you run over to the site you should always check google. Here is what I do to verify the site is decent and not one that is going to scam me into purchasing something I don't want or need.
Go to Google.com then type in the name of the site in the search bar, not the URL bar. For this example I am going to search DaFont.com which is one of my favorites.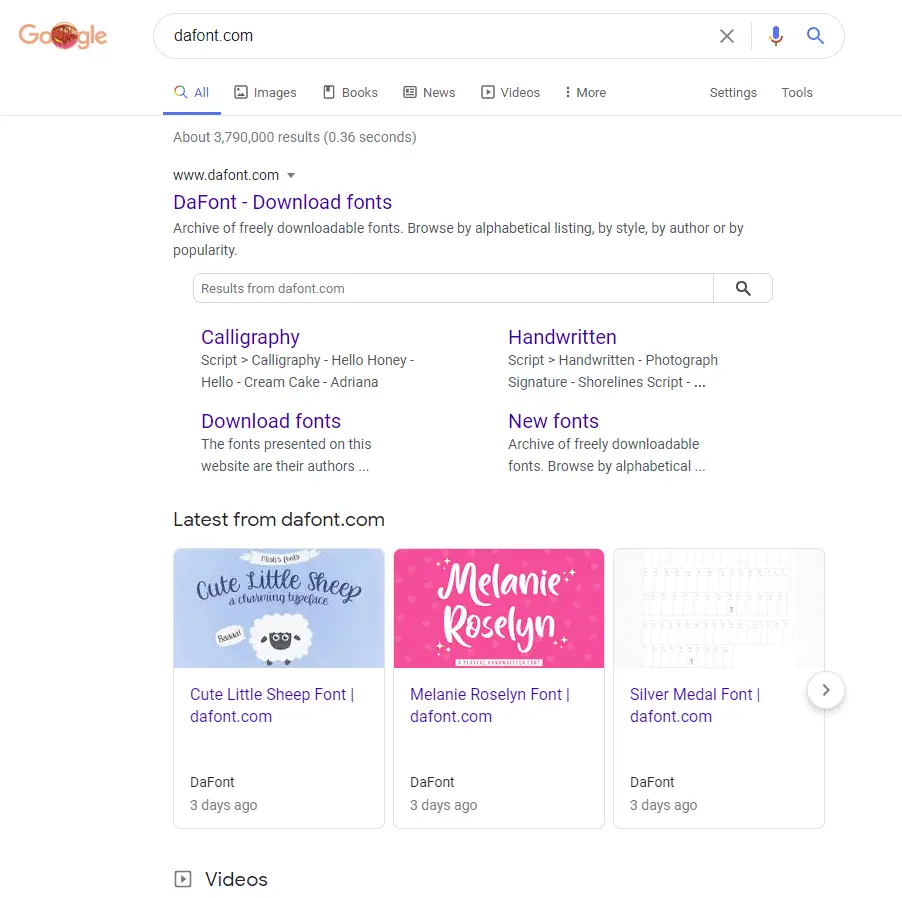 You can clearly tell this is a legitimate site, it is the first and only one listed, there is not a bunch of junk listed around it, and you do not see a different between the site name (dafont.com) and the name listed above it. Another thing you want to make sure of is that the site or image below the listing does not say "Ad" if it does that means they are wanting you to purchase something.
Now once you are on the site and looking at fonts here is the "COMMERCIAL USE POLICY" you need to look for. The blue highlighted section is what you want to see. This means you can use this font and sell it without copyright issues.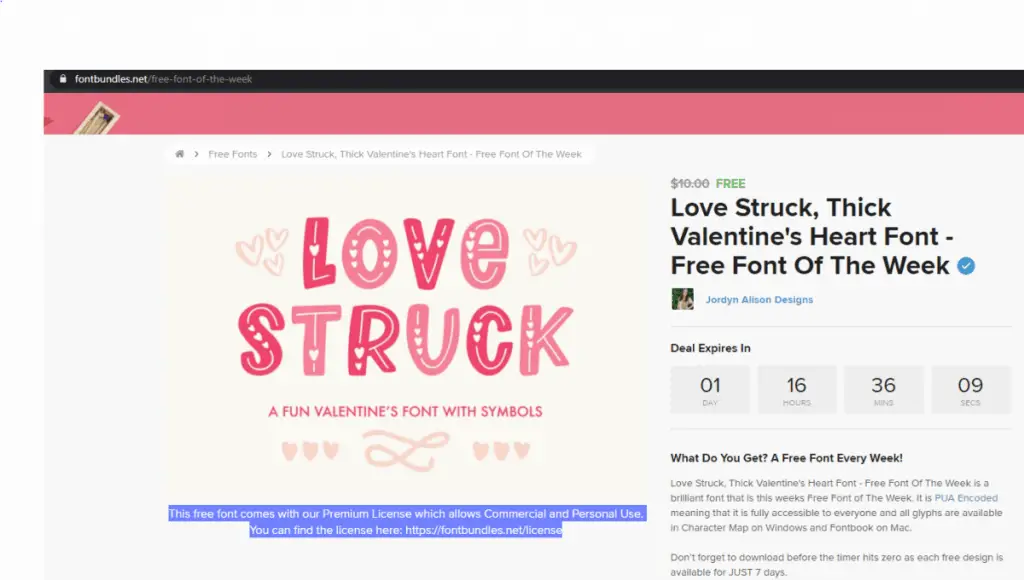 Ready to learn my favorite sites? Let's go!
Top 5 Free Font Sites
Number 1
FontBundles.net is my number one go to for free fonts, they do have some that are for purchase that are sold by creators like you and I but they have thousands of free fonts. They also launch a brand new font every week, with that font you have seven days to claim it and download it before it's no longer free.
If you miss out on the freebies don't worry, you can always catch them on super sale. Several times throughout the year Fontbundles.net will have a $1 sale where you can find thousands of fonts and SVG's for just $1! each will come with a commercial license so you can sell the items you make with it too.
Number 2
Next up we have Dafont.com where all fonts available are free, you have the ability to see your text in the font you are selecting to download before you do and (my favorite part) you have the option to donate to the author for their time on creating it. I love being able to support people like me with small businesses.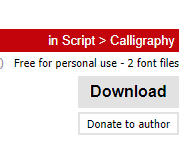 The only downside to Dafont is that they don't always come with the commercial use license, some look like this where you have to contact the creator for commercial use options.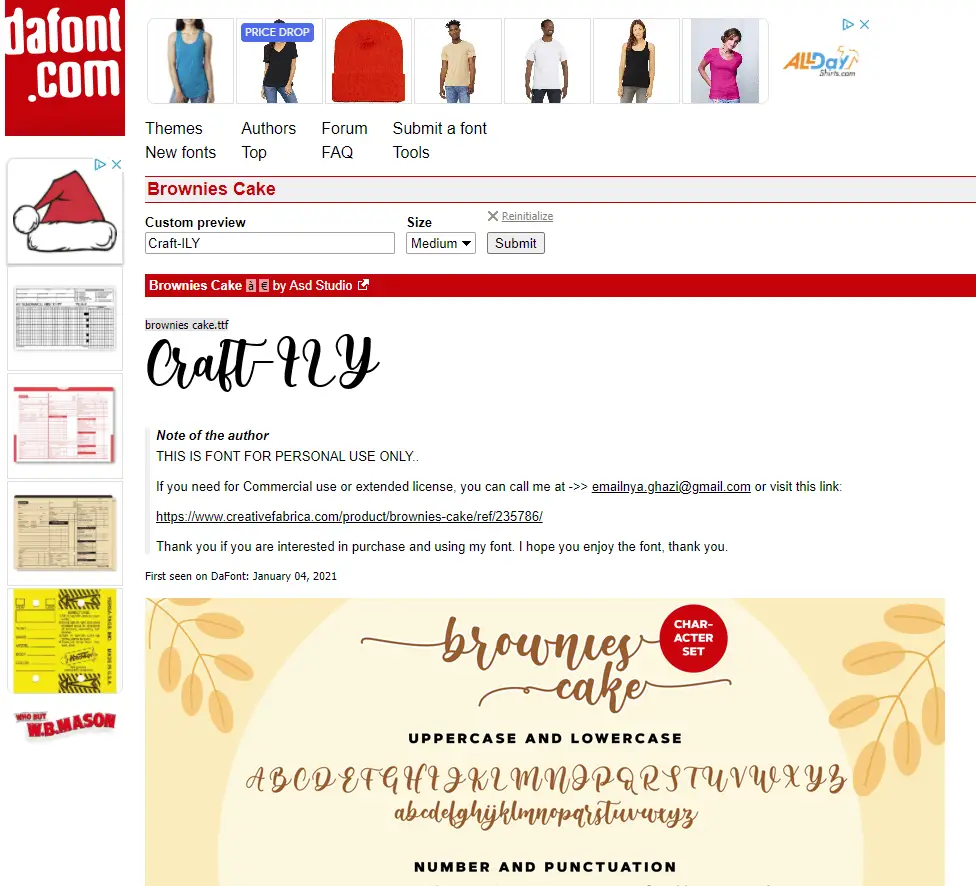 The next few sites I use on occasion but not as often as the first two sites.
Number 3
1001FreeFonts.com is great for free fonts. It is not as flashy of a site as the others and does not have as many available free fonts but it is super friendly.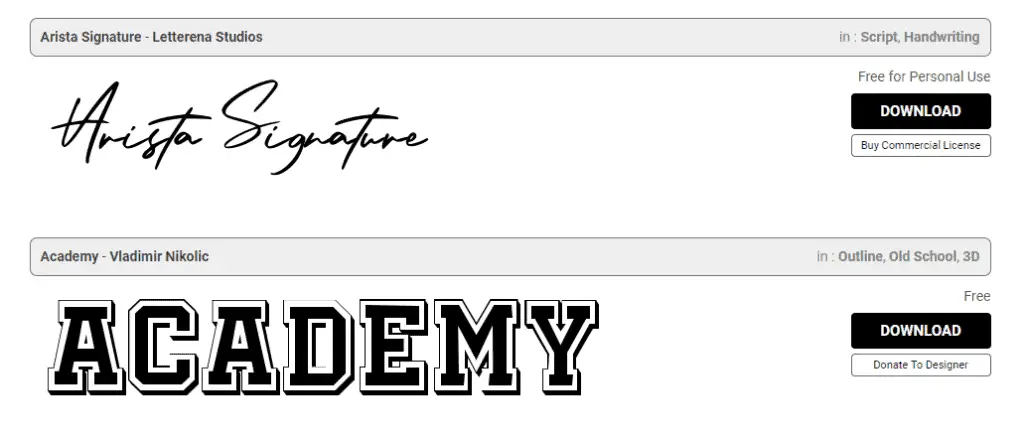 You can see above that it says "free" and "free for personal use" but you have the option to purchase the commercial license or donate to the designer. I like that they allow you to donate as well. Also tat they are upfront with if it is truly free or not. Honesty always wins be over.
Number 4
Fontsquirrel.com is a brand new to me site. I just discovered it a couple weeks ago and I really like it. The reason it is number 4 on my list is due to the pricing, they offer some free fonts but not as many as the other sites do. The reason it is on my list is due to the fact that you have the ability to generate a font (create your own), identify a font and more. Being able to do all of that on one site really does make life a bit easier.
Number 5 on my list also has the identifier option, this is such a great tool. Let's say you found an image you love but want to change it up and make it your own but you have no idea what the font is and if you attempt to match it on your own you could possibly notice the difference. With the identifier you don't have to worry about that, it searches the web and finds the font for you and shows you the options on how to get it.
Number 5
Myfonts.com is great, it is last but definitely not least. This site has so much to offer just like number 4 it has free fonts for personal and commercial use, the "What the Font" font identifier is super user friendly and very popular and searching for a font is simple. The prices on their site are pretty high in comparison however, which is why it is ranked as number five on the list.
Top Contender
I know you are probably thinking "didn't she already cover her number one?" Yes, I did however as an avid all things Cricut lover and believer I strongly encourage everyone that uses a Cricut or Design Space to get Cricut Access, you have thousands of fonts at your fingertips already available on your system, why go through all these extra steps of finding, purchasing and downloading them to your computer then restarting Design Space if you don't have to?
I am all about that "work smarter not harder" life and Cricut.com has come so far with Deisgn Space and what you have available for a small monthly fee for Cricut Access.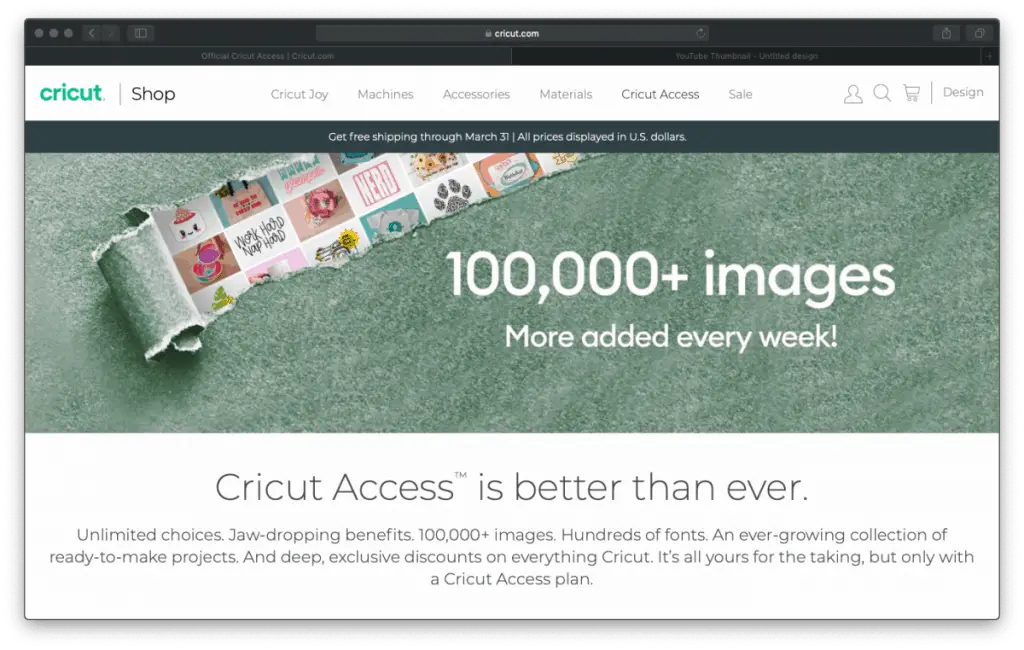 If you do not have Cricut Access or on the edge about getting it hop over to my article on "Why you need Cricut Access" for a bit more insight as to what all it entails and the packages available.
Be sure to check out some other nifty functional craft ideas through our other posts here on Craft-ILY as well as checking out some videos on DIY and How To's over on YouTube. Look for "Crafting Unedited" or just click the name in blue to see!