As you start getting into sublimation you will start to get curious of all the different types of blanks that can be sublimated onto. Where do you begin though, there are literally thousands of blanks that say they are able to sublimated on and you don't want to waste your money.
Luckily for you, I have tested a ton of blanks and wasted some of my own money out of curiosity. In my testing and research I have found the most popular products that work, the ones that kind of work with a little tweaking, as well as the ones that definitely do work as a sublimation blank. Today you will learn about what blanks can be sublimated on in this "Guide to Sublimation Blanks".
Learning about all of the blanks available is exciting, by the end of this article you are going to want to get to ordering them all!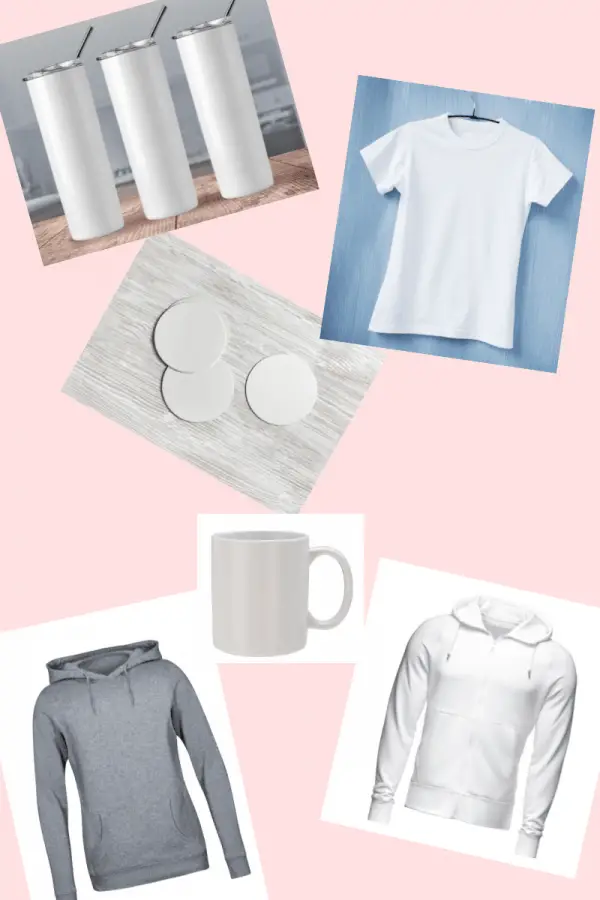 What makes a sublimation blank compatible?
Before we dive into the different types of blanks available I want to touch on what makes a sublimation blank compatible first. This way you understand the why behind it and a little of the science as well. You see you can't just run out and grab ANY mug, shirt or coaster.
A sublimation blank is a material that is coated with a high quality polyester coating or made from a polyester fabric. If you truly wanted to you could make your own sublimation blanks but that is an article for another time. In order for a blank to be sublimation ready it HAS to have some sort of polyester to it (for the most part). There are a select few blanks that do not need to have this coating like ceramic and aluminum.
The sublimation ink when heated at a high temp (385 or more) turns into a gas and that gas clings onto the polyester coating or material. The higher the quality or count of polyester material the more vibrant and long lasting the print will be.
The Blanks
Now for the good stuff (though learning about the process and why is pretty good stuff as well). The blanks, now it is time to learn about the most popular blanks you can sublimate onto with out having to do any extra work.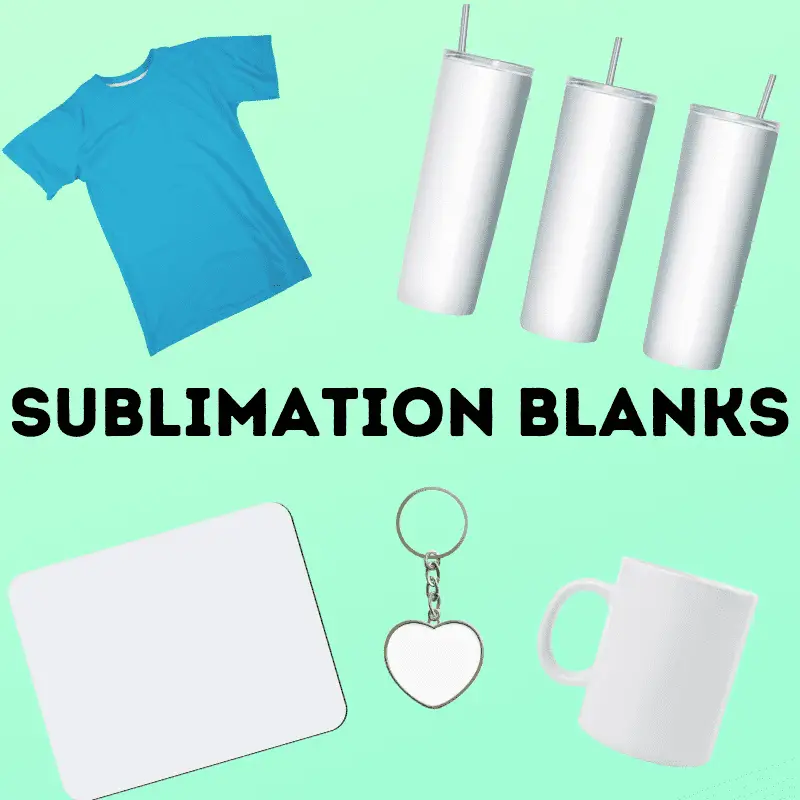 Shirts
Shirts are going to be the most popular sublimation blank available and with good reason, they are inexpensive to buy and the easiest blanks to sublimate on. Plus everyone loves a unique graphic tee. You can put anything you want on them, even pictures of loved ones!
For shirts you want to make sure that they are at minimum a 65% polyester blend, you can go less but just keep in mind that the less the poly count the less of the image will transfer into the fibers of the material thus leaving you with a faded look. Unless you want to try to create a vintage looking tee you will want to stay at the 65% or higher polyester count.
There are several really good polyester shirts out there, some of my favorites are Glidan Softstyle, Jerzees 21M, Bella Canvas CVC 3100 and Hanes Performance. You can read about the best shirts for sublimation here.
Mugs
Mugs are my go to for so many things, gifts for family, gifts for clients or customers, promotional items, they are one of the easiest promotional items available. Today everyone drinks coffee or hot tea so they are great to gift, especially around the holidays where it is cooler and you can add a hot cocoa packet or cider to them.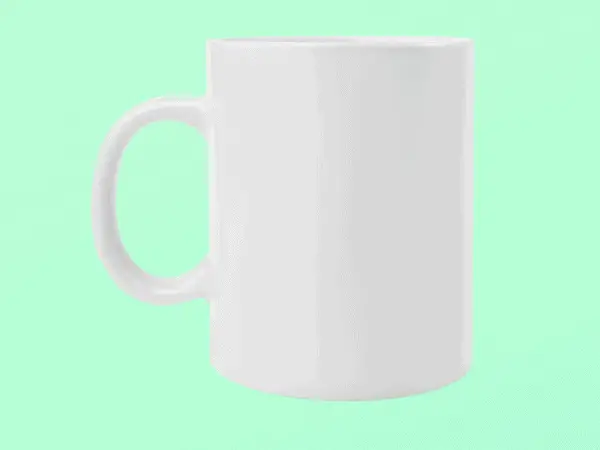 The trick with finding quality sublimation mugs is to order from a reputable retailer. Straying away from that and even ordering them from Amazon can cause some issues. If you order them from somewhere like Amazon just be sure you read the reviews (previous customers are going to be the best way to make sure you are getting what is listed) and search specifically for "sublimation ready coffee mugs".
When you order you will see that they list them as sublimation ready mugs, but another type you can search for is 100% ceramic mugs. These ceramic mugs sublimate so beautifully and last forever.
Tumblers
Tumblers are very popular in the crafting world, sublimation is the best way to design these. There are so many different variations and styles available too. You can get solid white, glow in the dark (blue or green), multiple iridescent colors, 20 oz, 30 oz, water bottle style, and more.
I get all of my sublimation tumblers from Heat Transfer Warehouse, they have the best selections and prices I have found. Not to mention the fastest and most reliable shipping. They also offer some really great promotions often too.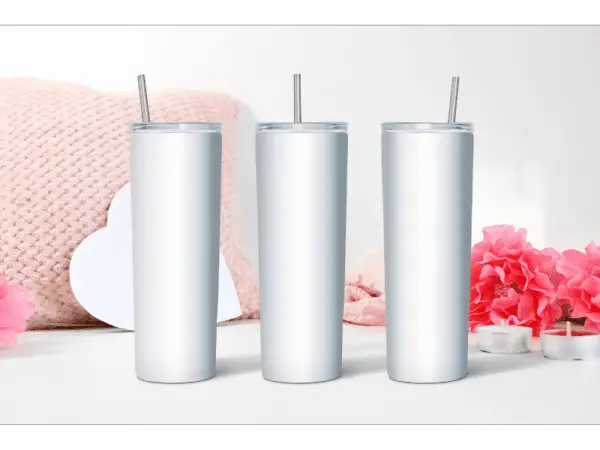 Coasters
Personally, I love coasters (both roller and drink) they protect your furniture and they are really easy and inexpensive way to decorate any room and even car cup holders now too! For these, you can get many variations as well. They have ceramic, cork backed (round and square), neoprene (for cars) and wooden with a polyester coating.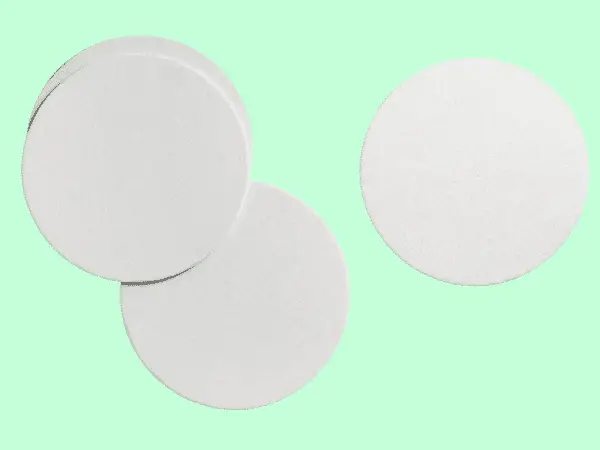 These make great inexpensive gifts as well, since they are a flat surface it is easy to sublimate onto them without much research. You just again want to make sure you are getting them from a reputable company and have read the reviews.
Keychains
Ah, keychains! The cutest and easiest blank available. Kids love keychains, so they make great kids gifts! You can make them for party bags, sporting events and more without breaking the bank. The best place to get keychains for sublimation is Heat Transfer Warehouse, you can buy them in bulk or a few at a time as there is no minimum and they are shipping from the US, so less time to get to you.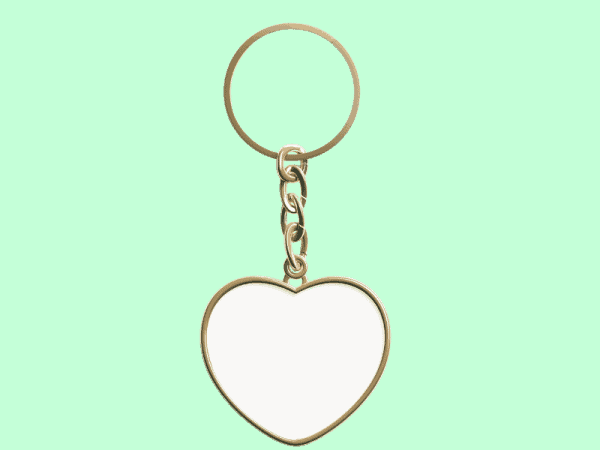 Mouse pad
Want to show off your family or your pets at work but can't hang up pictures? A mousepad is a really great option! Again inexpensive and they sublimate so well, the images turn out so vibrant and crisp. Again the best place to get mouse pads is Heat Transfer Warehouse, buy in bulk or not, and get within a few days.
Side Note
When I mention buying in bulk or not I highly recommend that you buy in bulk, always IF you have the space. It will save you a ton of money. The main reason is, shipping is ridiculous. Aside from getting the bulk pricing shipping has gotten so high, most orders even the smallest are going to cost you at minimum ten bucks. So buy more to save yourself some decent money.
More
There are a ton more sublimation blanks, slate plates, aluminum sheets, phone cases and much, much more. People are getting more in touch with their crafty side which in turn means they are using their imagination more and testing new products for compatibility. I can not wait to see what the crafting world comes up with.
Be sure to check out some other nifty functional craft ideas through our other posts here on Craft-ILY as well as checking out some videos on DIY and How To's over on YouTube. Look for "Crafting Unedited" or just click the name in blue to see!