One of the biggest decisions you will have to make when starting sublimation t-shirts is going to be what is the best shirt for sublimation. As you dive into the sublimation world of t-shirt making you will start to get overwhelmed with all of the choices you have. Sublimation is and amazing technique for t-shirt making, but finding the right products can make or break your business.
There are thousands of different blends and materials you can find for a t-shirt, but only specific ones will work with sublimation printing. In order for a sublimation image to successfully transfer into the fibers of a shirt you need to have no less than a 65% polyester blend. Anything less will wash out in the first wash.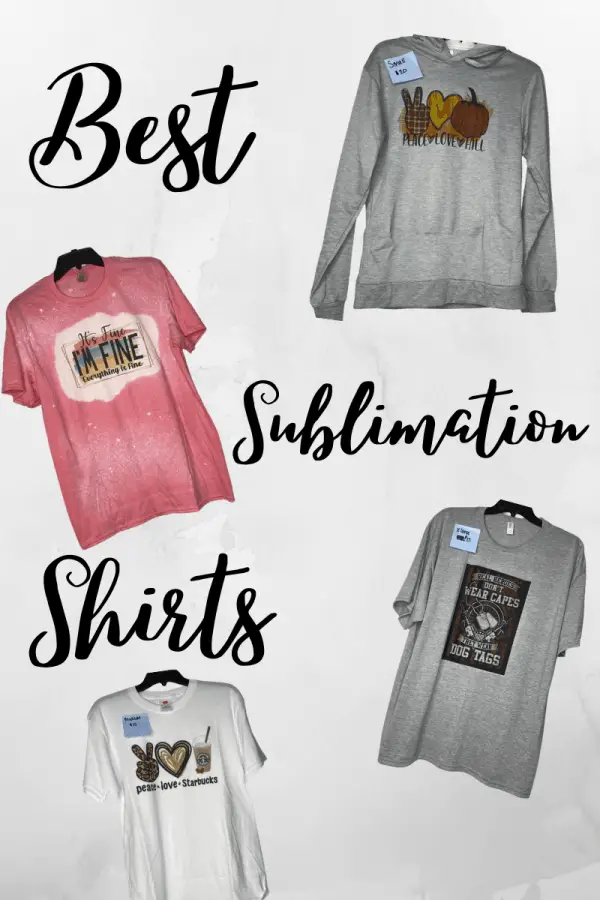 You might be questioning things like "why would it wash out?" "polyester is see through, how do I avoid that?" or "polyester is expensive compared to cotton, why can't I use that?", by the end of this post you will have all of these answers and much more.
So What are the Best Shirts
Right now if you go on Google and search "best shirts for sublimation" you are going to find a bunch of websites will pop up with hundreds of not so helpful ads and links. Those websites can be great for when you are ready to order or know what you need, but until then they are not.
The BEST shirts to sublimate on are 100% polyester Jerzees 21M, these are by far my favorite shirt to sublimate on. The colors transfer vibrantly and they don't feel scratchy or clingy. As far as 100% polyester goes, I won't use anything else unless it is per the customers request.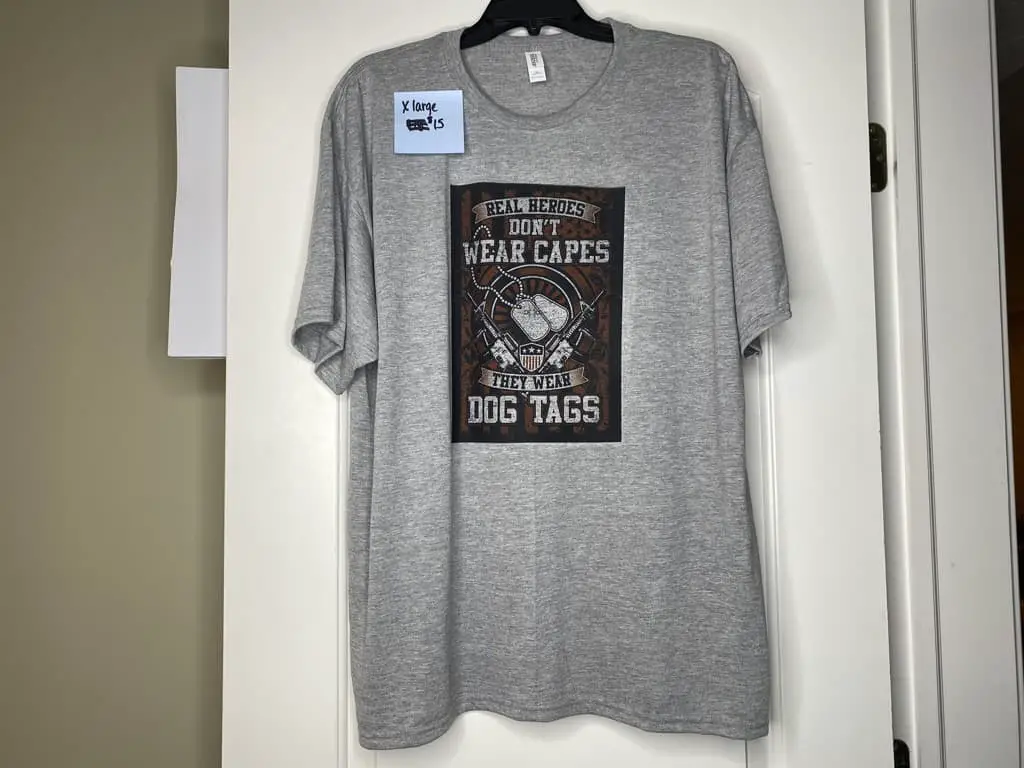 If you want a blended shirt, I only use Gildan Softstyle they are 65% polyester/35% cotton, super soft and bleach well. They also have a ton of gorgeous colors to choose from.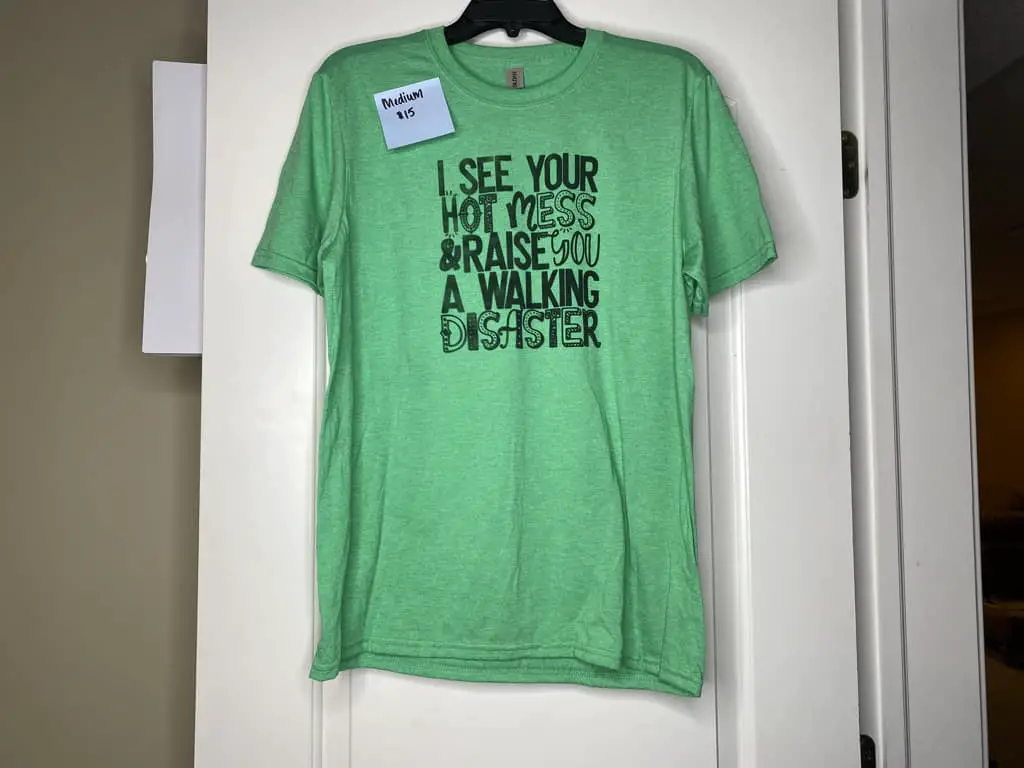 All of my shirts, t – shirts, sweaters and tank tops are from Heat Transfer Warehouse, more detail on that in a minute. If you have trouble finding the two mentioned above you can also use Anvil blend or Bella Canvas CVC (Heather colors ONLY).
I also want to mention that you want to try to stay with light colors, something to keep in mind is that sublimation is a DYE process, therefore the color of the shirt could potentially bleed through the transfer. The lighter the shirt the more vibrant the image will be (unless you are printing solid black or darker color). See the chart below for reference.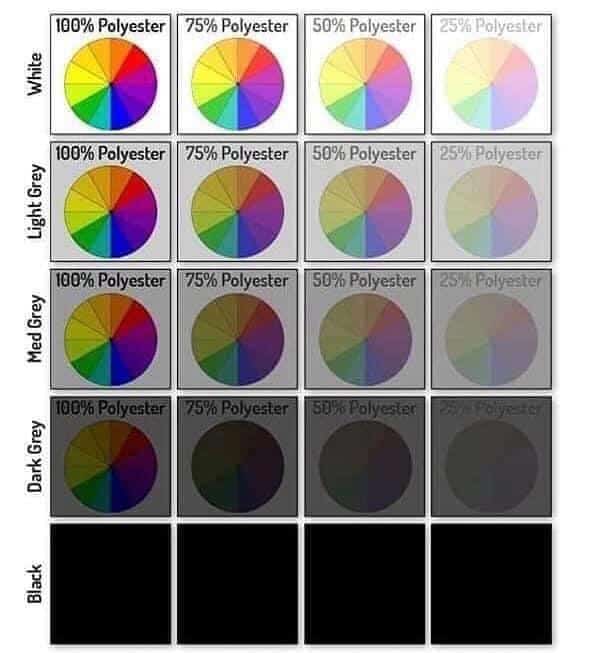 Where to Buy
Now that you have an idea of what the best shirts are, you will need to know the best place to buy them. The only place I will buy my sublimation shirts from is Heat Transfer Warehouse. They have the most amazing selections and they ship so fast.

Of course you can go to Google and search the specific shirts I recommended but you will be overwhelmed with possibilities, trust me I have done it. It took me a solid year to find Heat Transfer Warehouse, I tried several other shops and eventually they failed me, either with shipping, stock or just terrible customer service. If you want no hassle shopping, Heat Transfer Warehouse is your go to.
Blends?
For sublimation to work your substrate must have a polyester blend to it anything over 65% is best. Let me explain why this is so important because there are many out there that sell shirts with less polyester count out there.
When you sublimate on a 65/35 shirt, these are the most popular because they are significantly softer and less see through than 100% polyester shirts. So the shirt is 65 % polyester and 35% cotton, to start only 65% of the image you transfer onto the shirt is going to release from the sublimation paper. Then during the first wash 35% of that image will wash out. It will not fade any further than that.
If you go with a 50/50 blend or anything less this is what happens:
50/50 – (50% poly/50% cotton) 50% of transfer sublimates onto shirt initially, 50% of image on shirt washes out in the first wash.
48/52 – (48% poly/52% cotton) 48% of transfer sublimates onto shirt initially, 52% of image on shirt washes out in the first wash.
You get the picture, the less polyester count you have the less image you will have after the first wash. So while those shirts may look amazing when they are listed or first delivered, they will fade (still look amazing) after the first wash. If you are making shirts to sell I highly recommend you follow my washing instructions before selecting your blanks.
The blends are amazing for bleaching then subbing shirts, this style of shirt is really popular. There is a ton of time that goes into making the bleached tees though, so try doing a couple on for yourself before you commit to selling them.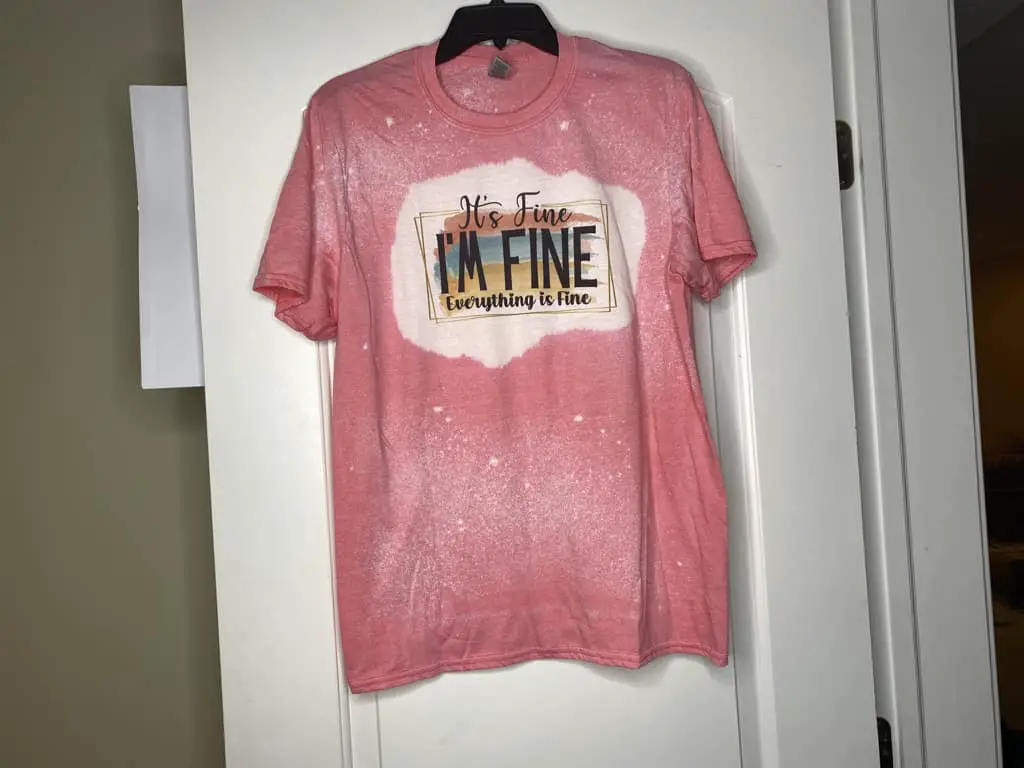 Washing Instructions
Washing your sublimated polyester shirts has a VERY specific need. Some will tell you otherwise but if you want your product to last forever. follow these instructions.
When you have selected the style/brand of shirt you are going to use to sell make yourself a test shirt. Then wash it a couple of times to make sure the transfer and quality are to your standards plus 100. If it fades more, chances are you got a bad one or you didn't get the ones I recommended :).
When you wash the rules are:
Inside out
No bleach
No fabric sofenter
Tumble dry low
COLD water
I include these little "Shirt Care" stickers with all of my shirt orders for my customers to stick on their washers so they don't forget. You can use it too.
Say No to Cotton
Cotton is great for t-shirts but when it comes to straight sublimation you want to stray from using anything under 65% polyester because again, it will fade during first wash. There are sprays you can buy that claim to work for sublimation on cotton and they do but use with extreme caution, you never know what someone is allergic to or if they have sensitive skin. These will also fade after so many washes, 65% + polyester shirts will not fade.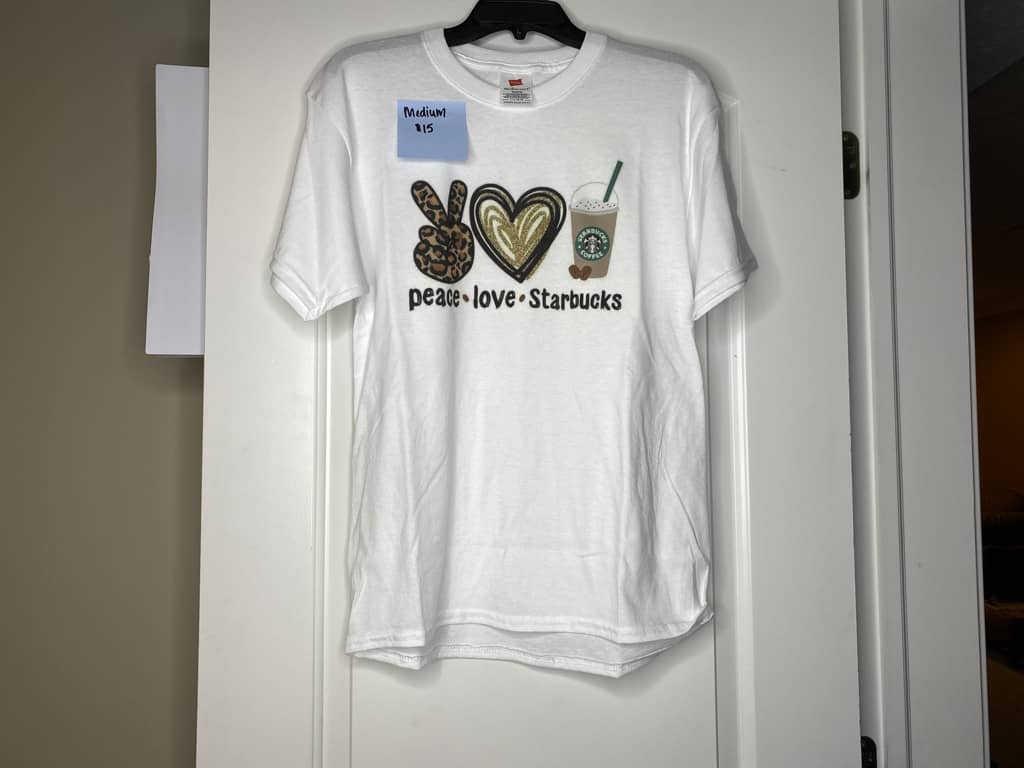 Another issue cotton has that polyester, even the blended polyester shirts don't have is shrinkage! Cotton shrinks regardless of the heat used when washing/drying. Well unless you hang it dry but then it gets stiff. Polyester stays soft and doesn't shrink.
Conclusion
The BEST shirts for sublimation are any shirt over 65% polyester material, period. The BEST shirts I have found as far as a specific brand are Jerzees 21M for 100% polyester and Gildan Softstyle for the 65/35 blend used for bleaching and regular sublimation. I did a video on this as well over on Crafting Unedited, here is the link if you would like to see – https://youtu.be/E1hn1NtCH5Q
Be sure to check out some other nifty functional craft ideas through our other posts here on Craft-ILY as well as checking out some videos on DIY and How To's over on YouTube. Look for "Crafting Unedited" or just click the name in blue to see!