Cricut is an essential brand for people who make crafts for sale, hobbies, or personal consumption. Through its machines, you can make endless customizations with permanent, semi-permanent, or infusible materials. Following this same line, what guarantees does Cricut offer to its brand consumers?
Cricut products, such as mats, types of vinyl, tools, felt, blades, cardstocks, and papers, do not have a warranty available, but you can contact a Cricut support member to discuss your situation. However, the machines have a warranty depending on their type, age, or where they were purchased.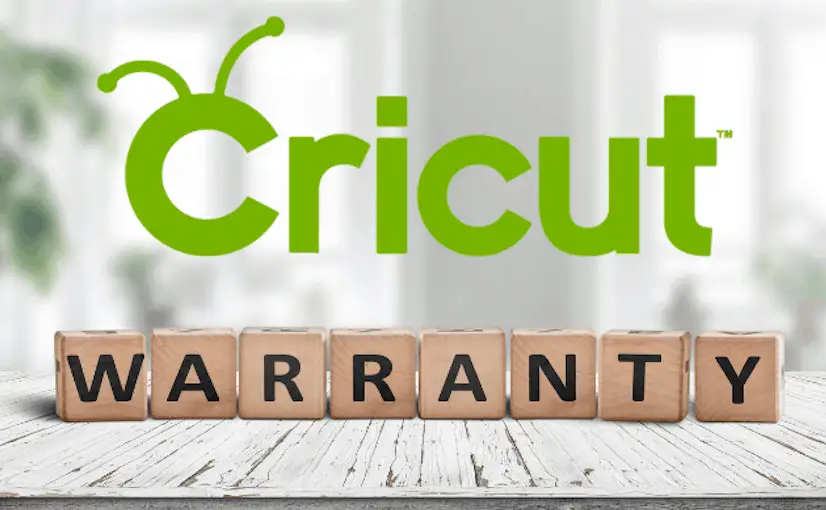 If you want to know more about the machines offered by the Cricut brand, their function, and the warranty policy of each device, keep reading this article.
What Are The Guarantees According To The Machine I Have?
Buying electronic products can be an unpleasant experience when our machines arrive damaged. To generate more confidence, brands have warranty policies where, depending on their statutes, they have different solutions to problems that can commonly occur. Cricut, for example, is famous for selling craft cutting machines and all the expendable tools and supplies you might need. Therefore, for security, you must have a warranty.
It should be noted that Cricut is not responsible for damages that the user may have caused by improper use of the machines or any other Cricut product.
Next, we will see what the guarantees that Cricut offers, according to the type of machine you have or wish to purchase are:
Cricut Joy is the smallest machine that Cricut sells. Its standard mat size is 4.5 x 6.5 inches. It cuts more than 50 materials, and you have the option of writing or drawing with Cricut specialty plush. It has a connection with Bluetooth, giving it greater ease and agility when cutting. It doesn't take up much space, and it's perfect for small projects like custom labels.
The Cricut Joy warranty covers up to 1 year after purchase if it has technical defects. The options that Cricut gives to solve these problems are:
First, change the part that has failed at no additional cost.
Second, switch the machine for another of the same or one that is comparable.
Third, refund the purchase to the buyer of the Cricut Joy.
These warranties do not include damages that have occurred after being delivered, only faults that could come from the factory. The warranty does not apply to blades, housings, or mats.
Cricut Makers are the best-selling and best-known machines of the Cricut brand. They cut more than 300 materials and have a rotating blade to cut fabrics and a deep cut blade that cuts materials up to 2.4 mm thick. They can be used with Bluetooth technology or a USB that connects to the computer with which you organize your cutting template. The Cricut Maker 3 is more expensive than the original Cricut Maker, but it is also faster, more accurate, and has deeper cuts; therefore, it is for more professional use.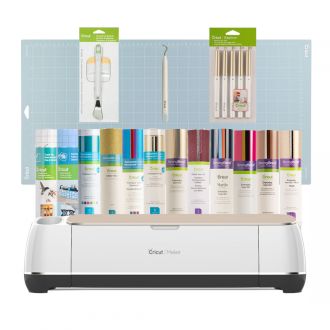 The guarantee of both machines has a term of one year after having bought them and only covers damages that come from the factory, and that can be verifiable. The warranty options are:
Replace the damaged part with a new part or one in good condition free of charge.
Exchange the damaged machine for another that is in good condition.
Reimburse the cost of the device at the time of purchase.
The Cricut Explore cuts more than 100 materials, is compatible with tools for writing, cutting, foiling, and more. It is also compatible with standard cutting blades for papers, vinyl types, cardstocks, deep cutting blades for craft balsa wood, and fabric rotating base blades. It is possible to use it with Bluetooth, and it also has a USB cable to connect it directly to the computer. It comes in two versions: the Cricut Explore and the Cricut Explore 3. Both are more geared toward beginners and hobbyists.
The Cricut Explore 3 is often compared to the Cricut Maker 3. The price and functionalities are different, as the Cricut Maker 3 is designed for professional use.
Both models have a one-year warranty, and it is only applicable if the fault comes from the factory. That is, if the damage was caused after receiving the machine by misuse or carelessness, Cricut is not responsible. The warranty has three options:
The replacement of the part that failed.
The replacement of the complete machine.
The reimbursement of the cost of the device at the time of purchase.
Cricut EasyPress machines serve as heat instruments to transfer pieces of vinyl or foil to fabrics. They come in various sizes, and the price varies depending on the size you need or choose. These machines reach a temperature of up to 400 degrees Fahrenheit, or 105 degrees Celsius. It is easy to use, it has an automatic shutdown system, and it is not heavy. They are ideal for customizing garments with a professional finish and are a perfect complement to the Cricut cutting machines. It can be for both professional use and personal use.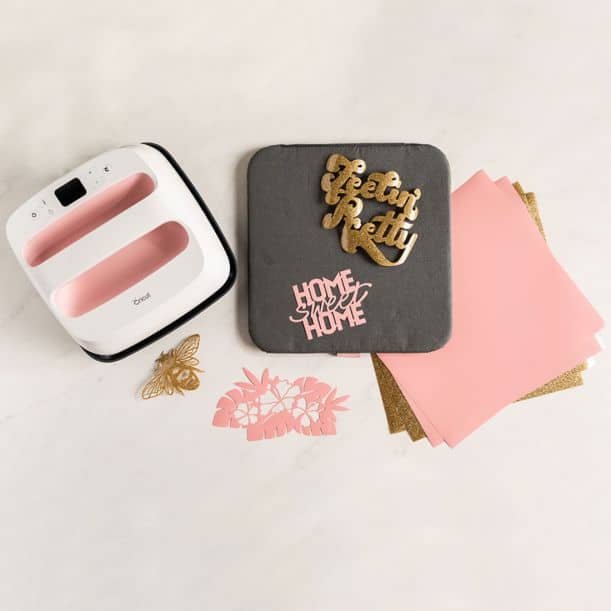 The Cricut EasyPress has a one-year warranty where you can change the machine or receive a refund for it. This warranty only applies as long as the machinery has been used for its intended purpose and the instructions that come with the Cricut EasyPress have been followed. This failure must be testable and reported to a Cricut brand sales representative member.
The Cricut Mug Press is a machine that helps personalize eleven to sixteen-ounce mugs with Infusible Ink. The device must be connected through a USB cable so that it can turn on. It's perfect for making one-of-a-kind mugs with peel-off and dishwasher-proof designs.
The Cricut Mug Press has a one-year warranty that begins after purchase. It protects failures that have to do with the manufacture, but not damages that have been caused after acquiring it. Like all other machines, Cricut can replace the faulty part for you at no additional cost, replace the device, or refund the cost of the machine when you purchased it.
Older Cricut models are not warranted. Also, they are models that have not been sold in stores for a while. Therefore the warranty has already expired. Some of these devices are not compatible with Cricut software updates; consequently, they are not worth purchasing.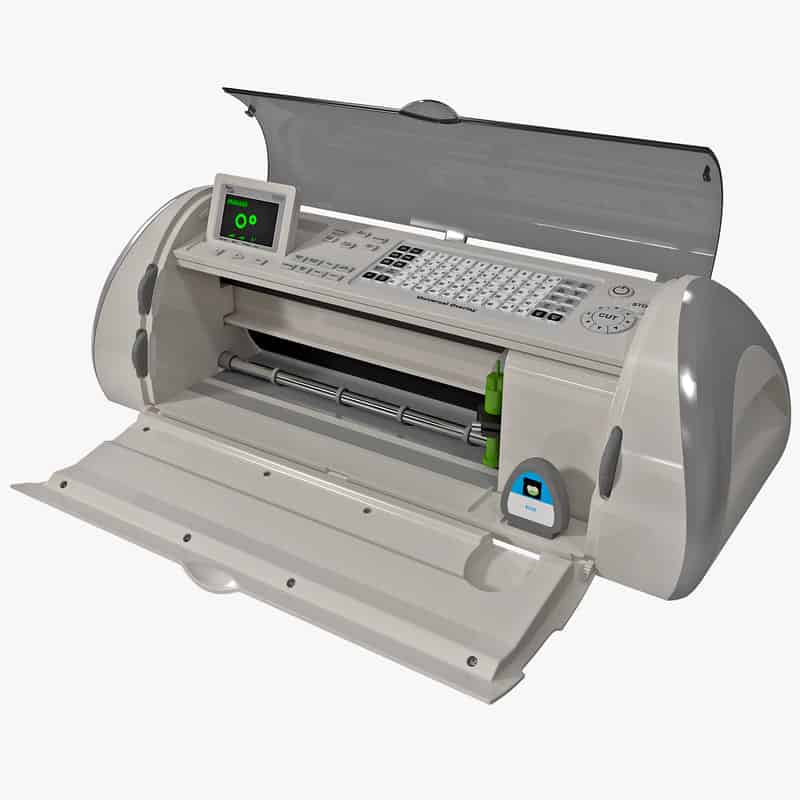 If you want to make sure which machines are guaranteed, it is best to check the official Cricut website to see if the device you wish to purchase is available.
Conclusion
Cricut, like every brand that sells electronic devices, has a fair warranty policy. If you have a problem with your machine, you just have to contact a brand representative and explain your case so that this person can help you solve it.
It is good to consider that Cricut does not take care of machines that are not purchased directly from them, nor for damages that the user may obtain from the machine. Also, Cricut only takes care of the machines that it sells directly in its store, so older models have no warranty. If you want to be sure of the machines' warranty, buy them through an official distributor, since non-official distributors are considered clients and, in case of having any claim, they must be the ones who make a claim to Cricut.
Be sure to check out some other nifty functional craft ideas through our other posts here on Craft-ILY as well as checking out some videos on DIY and How To's over on YouTube. Look for "Crafting Unedited" or just click the name in blue to see!