If you are a Cricut crafter or any other type/brand of vinyl cutter machine you are familiar-ish with the many types of vinyl. YOu never really know how many different types there are until you google this exact line: "what type of vinyl can a Cricut machine cut". You will get pages and pages of ads, blogs posts, YouTube videos and more.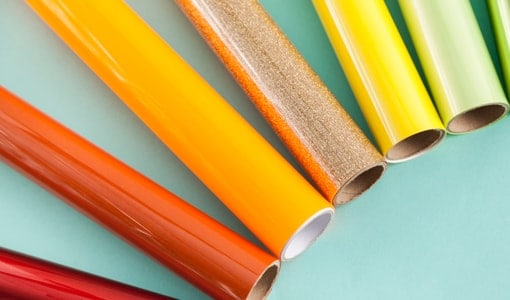 It would take you hours, maybe even days to sort through the amount of links on there. I wanted to share something different though, something useful but also simply put. I am here to tell you all of the types of vinyl s that the Cricut machines care meant to cut to create crisp and clear designs.
All Cricut machines can cut vinyl, with the exception of the Cricut Cake, which technically CAN but you definitely should NOT though as vinyl is not meant for ingesting and can be toxic if mixed with anything added to a cake. The question is what vinyl's CAN Cricut machines cut with ease?
Let's find out!
Adhesive Vinyl
Adhesive vinyl comes in two types, permanent and removable both are similar and both cut really well. Let's define the differences though shall we?
Permanent
Permanent vinyl is exactly what it says, it is meant to be adhered to whatever you want for life. Never to be removed easily or without some sort of special adhesive remover. This is usually used on tumblers, coffee mugs and cars for decals. In order to cut adhesive vinyl you simply select "vinyl" on the Explore models and select "premium every day vinyl" from the materials list in Design Space.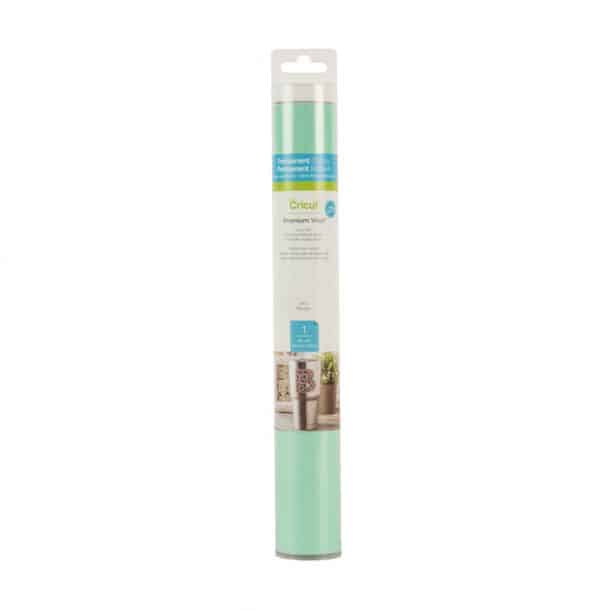 Removable
Removable vinyl is meant to be removed with ease, mostly without having to use any type of remover or force. I use this for wall decals, temporary car decals (for shows or just married) sometimes I will use it for other fun projects that I want to use later for something else as well. Another really good use for removable vinyl is stencils, there is a "stencil" vinyl out there but it doesn't work as well as the removable vinyl in my opinion. Cutting removable vinyl is the same as permanent, select "vinyl" on the dial or "premium vinyl" from the list in Design Space.
Iron On or HTV
Iron on or HTV (heat transfer vinyl) – same thing just some call it one thing and others call it something different. I call it HTV. HTV cuts really well with the Cricut cutters, given you are using the right settings for the vinyl. HTV is vinyl that is used for shirts, hats, sometimes cups and even shoes, towels and napkins! As long as the substrate can handle being firmly pressed on and can withstand heat of 325-350 degrees you can use HTV on it.
To cut HTV you will need to move the dial on the Explore models to "iron on" setting, if you are using glitter or special iron on you will want to select the "iron on +" or even go to the custom setting and select as you would for the Maker model and select the exact type of HTV or iron on you are cutting.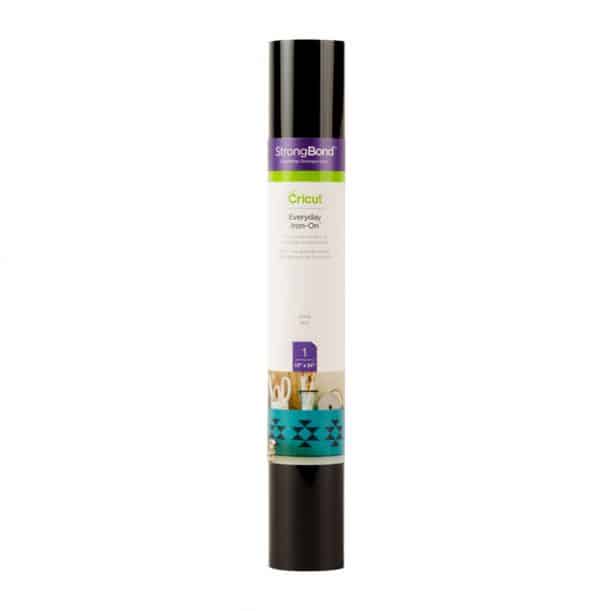 Marine Vinyl
Marine vinyl is vinyl that is specifically meant to be used on water crafts, like boats, jet skis and basically anything else that will need to be submerged continuously into water. Marine vinyl is thicker and made up of a different material than permanent vinyl. It needs to with stand salt and sometimes being scraped at with water when catching waves. Cricut machines will cut through this vinyl just as any other vinyl, there is even a specific setting for it!
Marine vinyl has its very own setting for cutting it and sometimes you even need to so the "more pressure" setting in order for it to cut all the way through. There is also the 2x cut option for this and other tough to cut vinyls.
Vinyl Fabric
Vinyl fabric is fabric with a vinyl or leathery feel to it, this is used in cars and what not. I have used it to make smaller projects like book marks and earrings because it i so light. The Cricut Maker specifically can cut this material using the rotary blade but the other Cricut cutters can not, unfortunately. You will have to use the vinyl fabric setting and the fabric specific mat (the pink one) to cut properly without hassle and headache.
Metallic/Metal Vinyls
Metallic or metal vinyls are the most difficult to cut in my personal opinion. It took me several trial and error sessions in order to get these to cut. Metal and metallic vinyl can be used on anything you would use permanent vinyl on. I wasted a ton of material figuring out what was best. If you wanted to learn how to cut this stuff check out this tutorial on how to cut it.
To cut these vinyls you will definitely want to check out my tutorial but in short you will need to either use the 2x cut setting OR make sure you use the exact material setting for what you are cutting and the more pressure setting as well as checking the cut BEFORE unloading and passing through a second time if needed.
Specialty Vinyls
Specialty vinyls are the glitter, holographic, foils, puff HTV, strip flock and other fancy vinyls. These can easily be cut using Cricut machine and the right settings. I absolutely LOVE using specialty vinyl, it is fun and looks so amazing when it is on it's final piece.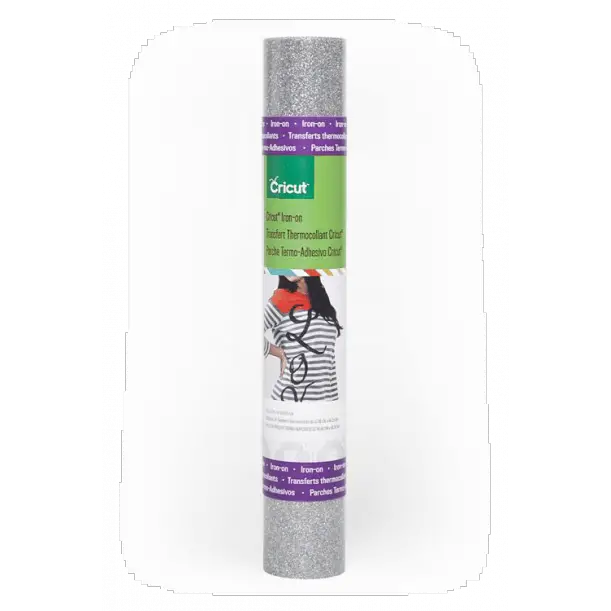 Most but not all…
These are just the vinyls that I have found to work the best with the Cricut cutting machines. If you have found more please share, I would love to explore and experiment! If you would like a more visual explanation of these vinyls you can view my YouTube video on Crafting Unedited here —>All The Types of Vinyl for Cricut
Be sure to check out some other nifty functional craft ideas through our other posts here on Craft-ILY as well as checking out some videos on DIY and How To's over on YouTube. Look for "Crafting Unedited" or just click the name in blue to see!