Sublimation is an amazing way of creating personalized clothing, art and so much more. If you are a crafter (especially a t shirt maker) you have more than likely seen sublimation and are probably a bit curious about it. I know when I started making shirts vinyl was where I started and the thought of layering scared me.
There are a lot of materials and supplies you will need before you can even begin with sublimation. A short list of just the basics would be a printer, sublimation paper, sublimation ink and blanks this would get you started. However there is much more to it than the basics if you want to sell what you are making.
Let me breakdown all the materials and supplies you will need, this way you don't need to stop in the middle of a project to run out and grab supplies.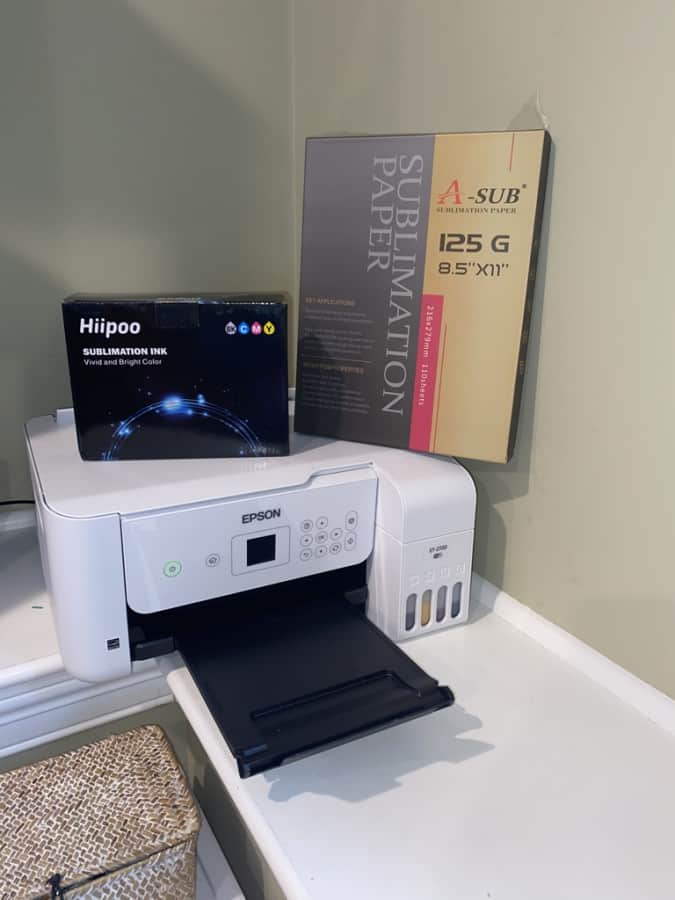 Printer
In order to start sublimation you will need to either have someone print sublimation transfers for you or you will need a printer. You can not use just any printer though, you will need a sublimation printer or a inkjet printer that you can convert to a sublimation printer.
Sublimation Printer – If you don't want to be frugal and convert a printer then you can opt to go with one that is already set up for sublimation. I highly recommend Sawgrass printers for their sublimation printers. They have amazing reviews, a decent warranty and come with their specific sublimation ink.
Convert a Printer – if you want to save some money converting a printer is the way to go. It is super easy, you can check out the tutorial I did here on YouTube. The best printers (mainly due to user friendliness) are the Epson Eco Tank printers. Most sublimation ink companies have started sending the ink bottles with caps that make it even easier. I currently have the ET 2720 and will be upgrading soon to print larger than 8.5″.
Heat Press
The sublimation process is completely unlike the iron on or HTV process. You absolutely need a heat press, a general household iron will not suffice. Irons do not have the even heat nor pressure that is required for sublimation.
Cricut Easy Press – You can get away with using a Cricut Easy press IF you have a really stable and flat surface to press on. Cricut did well with the Easy Press to make sure it give even heat, the issue is the pressure. Thankfully with sublimation you do not need more pressure than just the weight of the heat press so it works.
Clam Shell Press – the clam shell press is one that has a handle that lifts the press platen away from the press plate. I have the Siser Craft press and it is a clam shell press. I use it for smaller prints since it does have a smaller platen.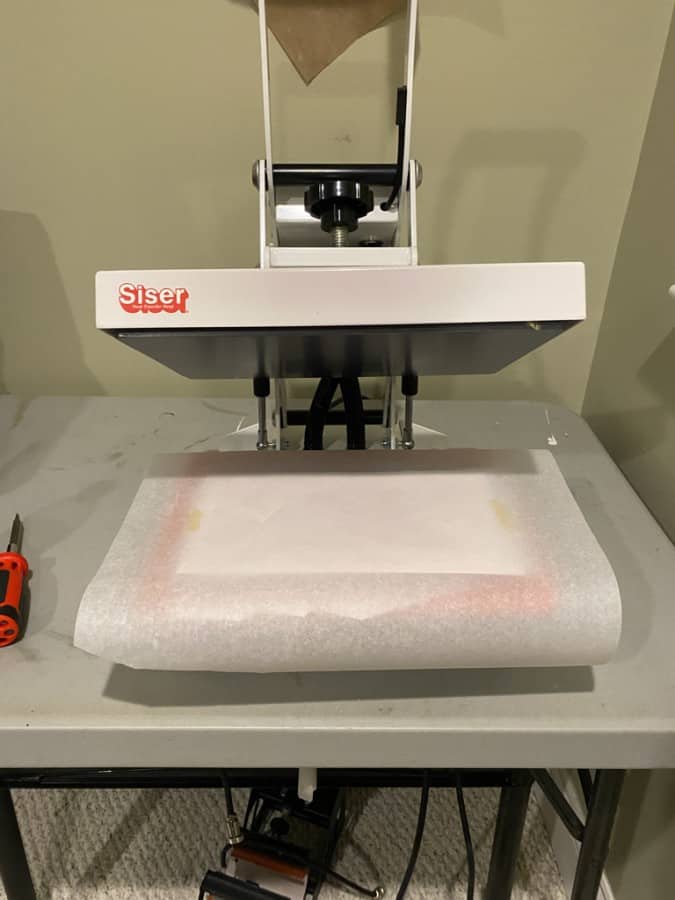 Swing Away Press – The swing away press is my favorite. It has an arm that swings 360 degrees so that it is not hovering over my project. This eliminates and preheating on the substrate and allows you to work without fear of burning your hands. The con with the swing press is it takes up more space since you will need enough room for it to swing in either direction.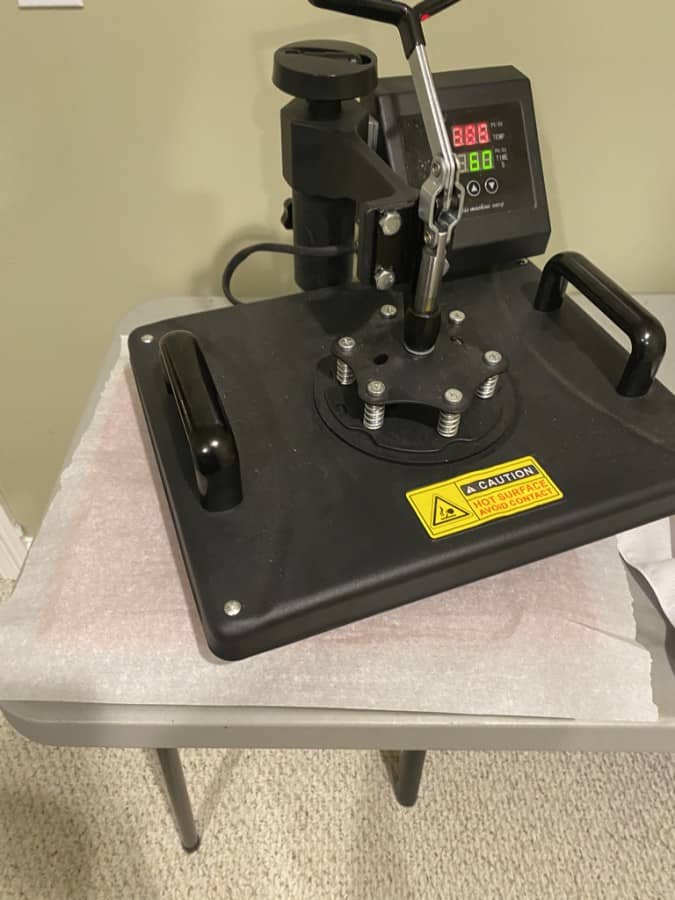 Sublimation Paper
Sublimation paper is a must. You can use regular copy paper but I don't recommend it. While it does work, it wastes a lot more ink than you might think, sublimation paper is a special paper that is thicker than copy paper and doesn't absorb the ink like regular copy paper does. Rather the ink sits on the paper until it is released in the transferrin process.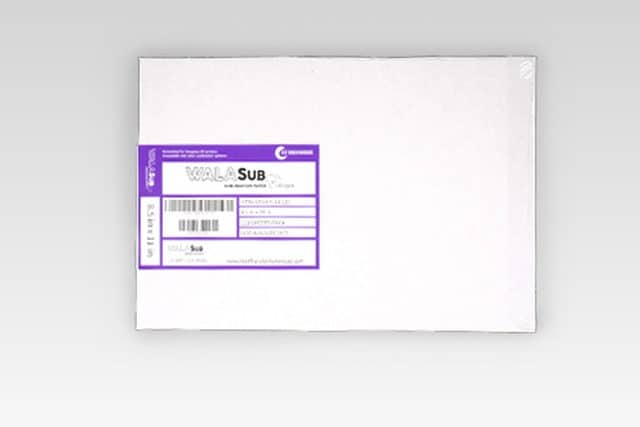 I have been using WalaSub paper from Heat Transfer Warehouse for a while now and I absolutely love it. There are hundreds of different brands out there for sublimation paper, my recommendation is WalaSub, and if not that then use HTVRont's sublimation paper. The quality and transfer rate is pretty identical.
Sublimation Ink
Sublimation ink is different from regular printer ink, it is a special formula that turns into a gas then bonds to a polyester material. There is a whole lot of science behind the sublimation ink process, I won't even begin to try and explain that. Same goes for sublimation ink as it does for paper, the formula from different brands will make a HUGE difference in the print vibrancy, transferability and bleed through (more on this in a minute).
My recommendation for sublimation ink is HTVRont sublimation ink or Hiipoo sublimation ink, both are astounding quality and appropriately priced, also they are available on Amazon so a big YAY for Prime shipping and benefits. If you get a Sawgrass printer you will use Sawgrass Ink.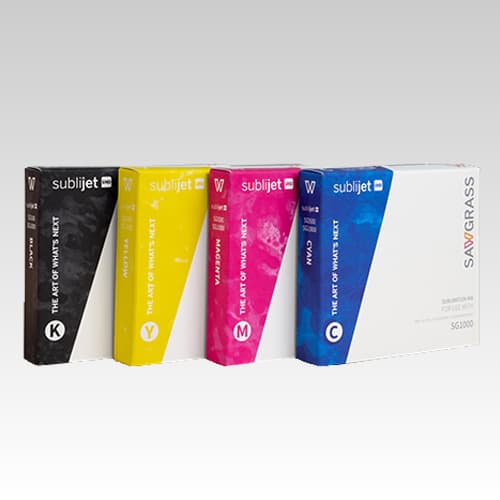 Thermal Tape
Thermal tape is not your basic scotch tape, it is a tape that is specially made for high heat. This tape will not melt when you press your blank and it will release when you are done. There is a huge quality standard here when it comes to thermal tape. Please do not go on Amazon and just pick whatever pops up first, there are a bunch of knock offs that will leave a yellow discoloration on your blank, some that will even melt to your substrate.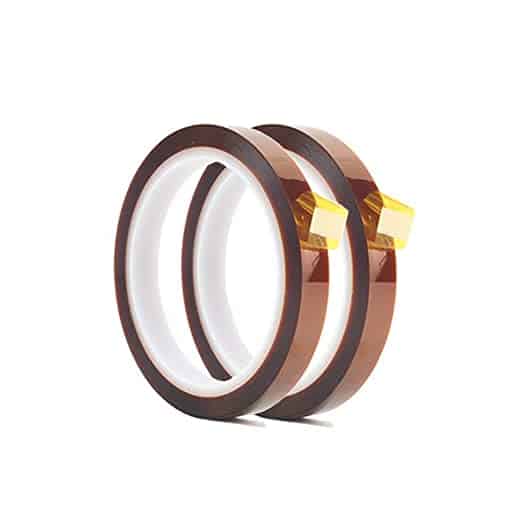 The recommendation for tape is from Heat Transfer Warehouse you can find it here. They offer it in blue (basically clear) or yellow and it is pretty inexpensive, you can also choose how much you want 36yd, 72yd or 6 rolls.
Blanks
Blanks are probably the most important, yet overwhelming supply you will need. The reason being is when you start sublimating you are going to have dreams of what you can sublimate. You will walk through ALL of the isles of every store and question "I wonder if I can sublimate on that". If you don't please do drop me a comment below and tell me your secrets!
Now as far as where to purchase blanks and what kind you should get is going to depend on what type of niche you want your sublimating to be in. Here are a few that are good to get started with:
Shirts – anything with over 65% polyester material listed on the tag. You can see my post here on "The best shirts for sublimation"".
Coasters – coasters are pretty inexpensive to buy in bulk and pretty simple to do.
Can holders or coozies – the least expensive and most loved gift ever.
Tumblers – you will need the attachment to make tumblers and mugs but totally worth it!
Basically, any material that has a polyester blend to it or a blank that has a polycrylic coating on it will sublimate!
Blow Out Paper
Blow out paper, kraft paper, butcher paper, parchment paper are all names for what I am referring to. This is the paper you will use over your sublimation image before you press, it prevents the ink from transferring onto your press plate and also absorbs the gas that the ink lets off as it fuses into the material.
You can use ANY of those types of paper but just steer clear of anything with wax on it. This will ruin your products.
Designs/Images to Print
Of course you will need things to print! Here is the list of where I get the majority of the images I use with the exception of the ones I create myself.
Here are some super useful sites and tools for getting your images free of copyright issues:
Design Bundles – designbundles.net offers thousands of SVG's sublimation images, brushes and fonts for ProCreate and so much more. The inexpensive monthly plus plan is the best way to go, you get tons of free credits to purchase their "plus"products that come with the commercial use license.
Design Space/Cricut Access – If you use Cricut you have access for $11/month to thousands of fonts and images as well. I always search Design Space for what I am looking for first, this way I don't have to go through all the steps of uploading and what not.
I also use JPIBlanks.com for images often as well. They design the images/files themselves so the copyright is released when you purchase the image/file from them. Sometimes they will even do a coupon code for free images!
Be sure to check out some other nifty functional craft ideas through our other posts here on Craft-ILY as well as checking out some videos on DIY and How To's over on YouTube. Look for "Crafting Unedited" or just click the name in blue to see!
That's It!
These are just the beginnings of the things you will use in the sublimation process. As you start to create more and get the hang of it you will get into other things like sublimating on cotton, creating you own sublimation blanks and more. For now, stick to the beginning phase.