Sublimation is the process of printing images on objects that are good quality and durable over time. In the process of sublimation, the image or design is captured through ink and heat on a material. This can create a beautiful and unique piece of clothing or even a composition of art. This being the case, what is the actual cost of sublimation?
The cost of sublimation will depend on several factors, such as the printer you decide to use, which can be for personal or professional use, the ink and the amount you use, and the expendable tools such as paper or adhesive spray. Starting a project like this can cost between $500 and $10,000.
This article will talk about the cost of sublimation and the aspects to consider. If it is something that interests you, keep reading below.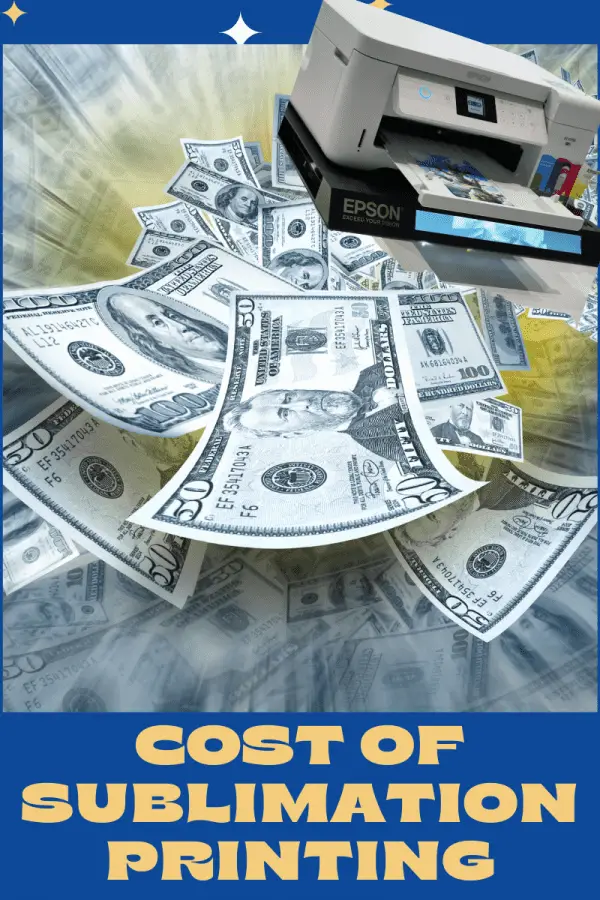 What Do I Need To Start Sublimating?
This is a question that many people ask themselves. Sublimation is a printing method that allows you to personalize products, such as clothes or mugs easily. 
When it comes to cost, the first thing you need is a sublimation printer. Sublimation printing is not very expensive. Most printers cost around $300 to $500 and can be used to print any logo or image onto the desired product by simply uploading it through the software on your computer. A basic kit costs less than $100, and the cost of ink falls within the range of other types of printing methods. The cost of your printer will depend on its capabilities. When choosing a printer, another thing to keep in mind is the quantities you want to print at once. Also, it's essential to have proper training so that you do not damage equipment or waste supplies which can cost your company money.
As far as choosing a printer goes the only two I can recommend are the Epson Eco Tank line printers, if you want an easy and less expensive conversion or the Sawgrass Sublimation Printer line if you want a legit sublimation printer. The biggest difference is the moment you add sublimation ink to the Epson Eco Tank printer the warranty is out the door, with Sawgrass you can call the manufacturer and they will work with you on a solution or replace the printer.
The Sawgrass sublimation printer is a great choice, especially from Heat Transfer Warehouse. They run a bundled promotion that comes with everything you need to get started for one low cost (as it is bundled you will already be saving money).
The cost of maintenance of the sublimation printer is something to consider when investing in this project. If your cartridge runs out of ink, you should be aware that this cost can add up over time to replace it. There is also the cost of paper, which can increase if you invest a large amount of money in a role that is not the one you need for your projects. 
The cost of sublimation printing is a factor that should be considered when running a business. It is essential to budget for these expenses as they can appear unexpectedly and can leave you with losses instead of gains. By taking all these factors into consideration, you can make the most educated decision for your company's needs and budget:
Cost of Sublimation: The Cost Associated With Printing
This cost is essential to take into consideration when working on the cost of sublimation for your business. It usually includes the price to create artwork, print plates, and cost per shirt or product.
Also, you want to consider how much it will cost you for each design you make. Another thing you want to contemplate is how many products you plan on printing at one time, as this will determine what type of sublimation press machine should be purchased. 
Cost of Ink: Cost to Replace the Ink in Printers Over Time
The ink that the sublimation printer uses is a cost that many people don't think about enough. Many people choose a printer based on the cost of the machine, but it is worth considering the cost over time as well. Ink can be very expensive and has been known to cost a lot of money per bottle. This price should make you evaluate when thinking about how much ink your current printer uses before making a purchase decision.
I highly recommend using Sawgrass sublimation ink for the Sawgrass printer I mentioned above. You can use an off brand but I do not recommend it as it will void the warranty on the printer. If something were to go wrong they would not fix or replace the printer, you would be responsible for the costs.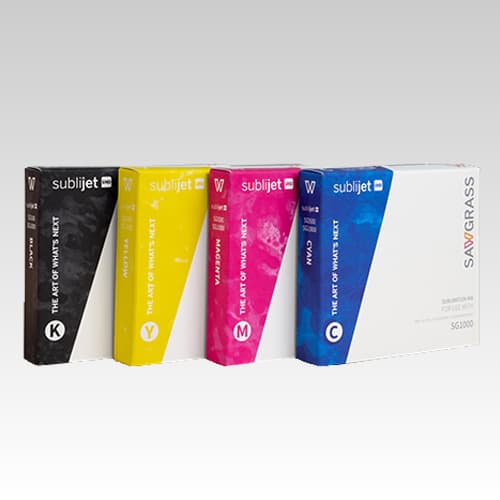 However, the cost of ink should not be the only factor when choosing a printer. As printers can cost hundreds or even thousands of dollars to purchase new – it may make more sense to invest in a higher-end machine that uses less expensive cartridges. It is also worth considering costs over time as you will need to replace these cartridges at some point during the life of a printer.
Cost of Paper: Cost for Printer Maintenance and Efficiency
The cost of the paper used is often overlooked, but it is a high cost to consider. Printer efficiency and maintenance cost can be impacted by the paper used as well. The paper cost will vary depending on what size print you're using, how frequently you use your printer, if you are purchasing recycled or specialty papers (such as metallic), etc., so there isn't a set cost per page. Also, if you don't use the right paper, it can cause your sublimation printer to cost you more in ink cost.
For example, if your paper is too thick or not as absorbent as it should be, the printer has to use a lot of ink and pressure on each print which means that your cost for sublimation printing will go up. This fact goes back to what we mentioned about knowing if your chosen paper is the right one to use because you don't want to cost yourself more money in the long run.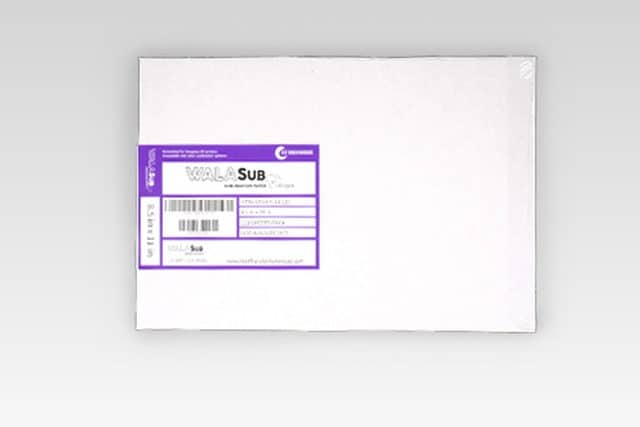 Repairing Costs: the Cost Associated With Printer Repairs
When we are thinking about buying a sublimation printer, the cost of maintenance and repairing it should be things to consider. The cost associated with restoring your printer will cost you more in the long run if it's not something that has been budgeted for. You can't just expect your printer to work for many years without having any issues. The cost to repair differs depending on which model you have purchased and what kind of damage or problems are being worked on by the technicians. Generally, the cost of repairs on a basic model is going to run less than the cost of repairing a massive production printer. Luckily, if you buy the printer from the maker, it usually comes with a one-year warranty, and you just have to be sure what your warranty covers.
The cost of printing is an essential factor when deciding what type of item you'd like to print. By considering all these factors, you can save costs and make sure your business runs efficiently.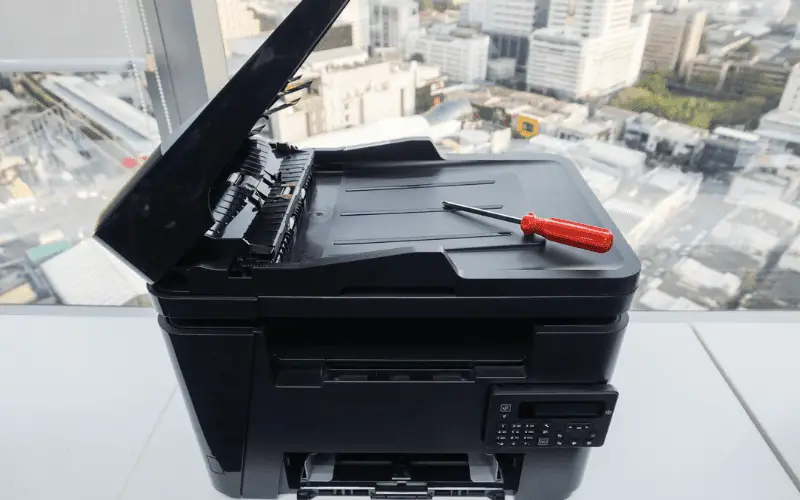 Also, having proper training is the best way to get through your first few projects without any problems! This way, the money invested in the sublimation project will not be a loss for you due to wasted time and material. Additionally, you can take care of your printer more effectively, and you can save a lot of money on maintenance and repairs.
It is also important to remember that there are always changes that need to be made as you work on the cost of sublimation. These changes can cost extra money if not predicted and accounted for during the initial cost analysis phase, so it's important to remember this when working towards cost-effective cost of sublimation solutions.
Conclusion
The cost of sublimation will depend on the reason: If you want a machine for personal use, the printer will be cheaper, but if it is for industrial use, it may be costly. You also have to consider the cost of the paper, the ink, and other supplements that may be necessary depending on the project you want to carry out. The most recommended thing is that, if it is sublimation for personal use, look for a company that can give you support, and if it is for professional use, make a list of what you need and compare different prices to see what best fits your budget.
Be sure to check out some other nifty functional craft ideas through our other posts here on Craft-ILY as well as checking out some videos on DIY and How To's over on YouTube. Look for "Crafting Unedited" or just click the name in blue to see!