You've bought this great new Cricut machine, and now you don't know what to do with it. Or maybe you want to build a t-shirt business, but you're unsure how to start and how much it will cost to get started. How much will it cost you to build a t-shirt business with your Cricut?
Depending on how large your business will be, the average cost to build a t-shirt business with a Cricut should be around $2,000-$10,000. The wide range of costs depends on the equipment you buy, where you store your equipment and supplies, and how much time you spend on your business.
Since you're reading this article, the chances are good that you want to build a t-shirt business with your Cricut. Let's get started now, so you can start immediately doing what you might love.
Materials and Machines
Aside from the Cricut machine, you will need a heat press, a computer with a decent graphics program, and a printer. You will also need transfer paper and blank t-shirts. If you don't have these machines or materials, you will need to pay extra to start your t-shirt business.
Let's take a look at the materials and machines you need to start your t-shirt business to get an idea of what types of machines you should look into, as well as the materials I recommend for getting started.
Cricut Machine
If you're reading this article, chances are you already have or are ready to purchase a Cricut machine, which should take a considerable amount off your start-up costs. However, if you don't have one, you're looking at spending anywhere from $200 up to $500 or more depending on the model you get.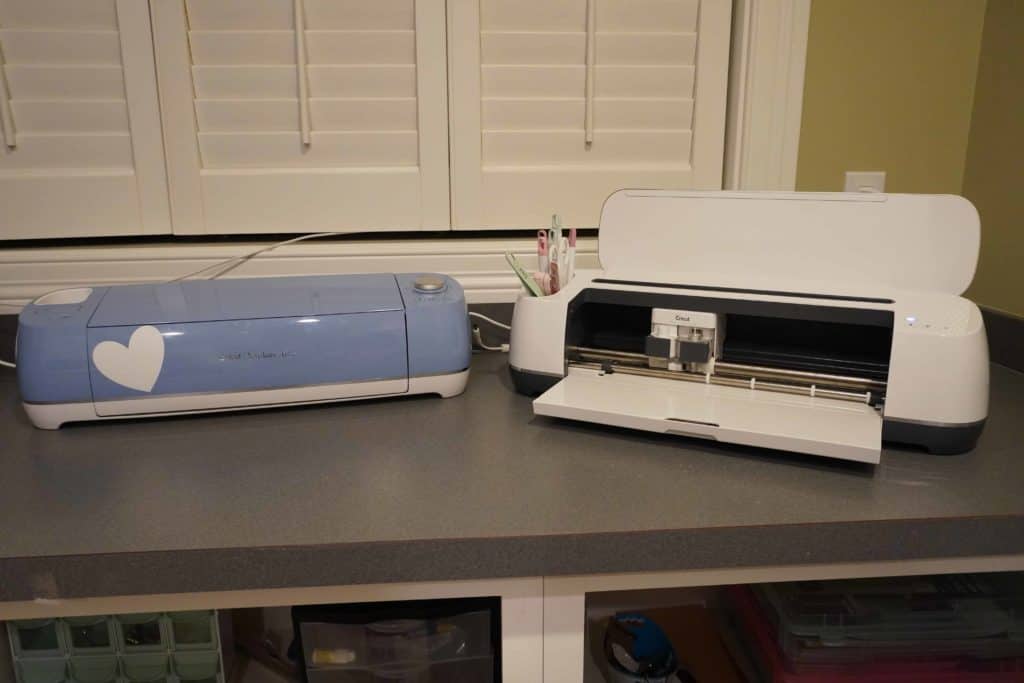 For a t-shirt business, you might want to look at the "Maker" or the "Air 2." The Cricut Maker and the Cricut Explore Air 3 are amazing machines that are more than capable of handling high capacity vinyl cutting, and when you are ready they can cut much more allowing you to expand your business beyond shirts without the cost of adding another machine.
Heat Press
You'll need a good heat press to transfer your designs to the t-shirts you sell. If you're just starting out and only plan on making a few shirts for a trial period, the cheaper ones will be fine for this purpose. These tend to cost between $150 and $300.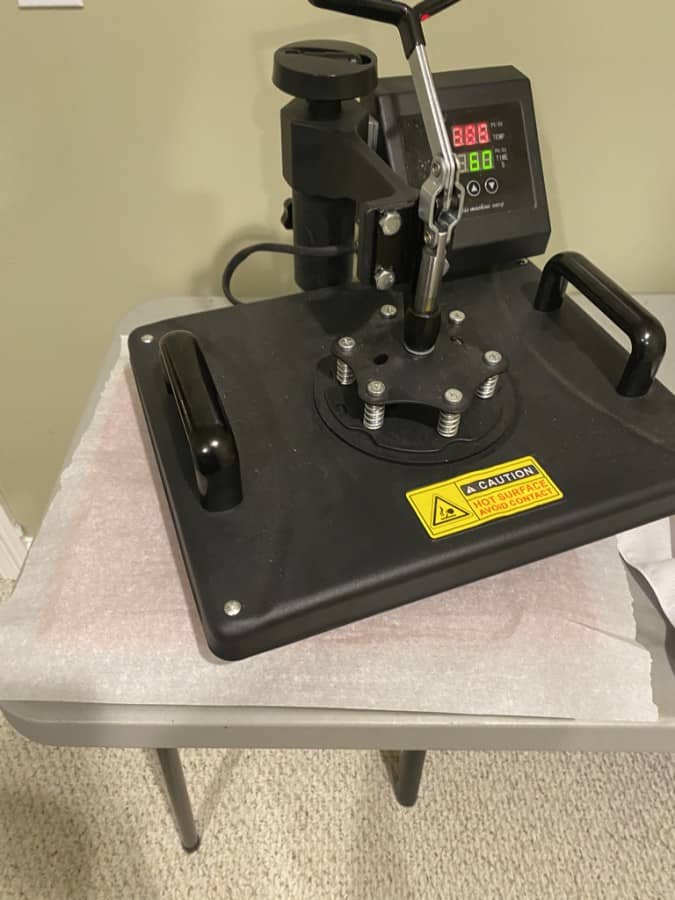 However, if you want to get a better heat press for large-scale production, then you're going to need to spend well over $700 or more.
Digital Files
If you're a decent graphic designer and already have the equipment you need to create your designs, then this category will cost you nothing. However, if you are not great at graphic design, you will need to buy the rights to someone else's designs. 
You have two options to get your designs. 
Buy Them On Etsy Or Other Digital File Marketplaces
The first way to get designs for your t-shirt business is to visit digital file marketplaces such as Etsy and buy them from individual artists. You might be able to negotiate with the artist about which rights you can use and when. Here is a list of other really great file marketplaces that I use most.
Here are some super useful sites and tools for getting your images free of copyright issues:
Design Bundles – designbundles.net offers thousands of SVG's sublimation images, brushes and fonts for ProCreate and so much more. The inexpensive monthly plus plan is the best way to go, you get tons of free credits to purchase their "plus"products that come with the commercial use license.
Design Space/Cricut Access – If you use Cricut you have access for $11/month to thousands of fonts and images as well. I always search Design Space for what I am looking for first, this way I don't have to go through all the steps of uploading and what not.
I also use JPIBlanks.com for images often as well. They design the images/files themselves so the copyright is released when you purchase the image/file from them. Sometimes they will even do a coupon code for free images!
Be sure to check out some other nifty functional craft ideas through our other posts here on Craft-ILY as well as checking out some videos on DIY and How To's over on YouTube. Look for "Crafting Unedited" or just click the name in blue to see!
The costs will vary depending on the artist and the rights you want.
Commission Them On Gig Sites
Or, you could go to gig sites like Fiverr and commission someone to create your designs. These sites match clients with artists for a very low cost, such as $5 per job. If you have several designs in mind that you want for your shirts, you might be able to negotiate with one person to do all of your work.
Computer and Printer
Most people today already have a computer of some sort. However, you will need a computer capable of a graphics program, even if you buy your designs from someone else. Your computer must also have that graphics program installed before you can get started on your t-shirt business. Keep in mind you do not have to have any fancy programs unless you are creating your own graphics.
Cricut offers Cricut Design Space for all of your designing needs, it is an amazing program that allows you to design using thousands of fonts and images that are free, or you can upgrade to Cricut Access to gain access to even more. It also allows you to create your own images and graphics. You can learn more about Design Space and Cricut Access here What is Cricut Access and Why You Need It?.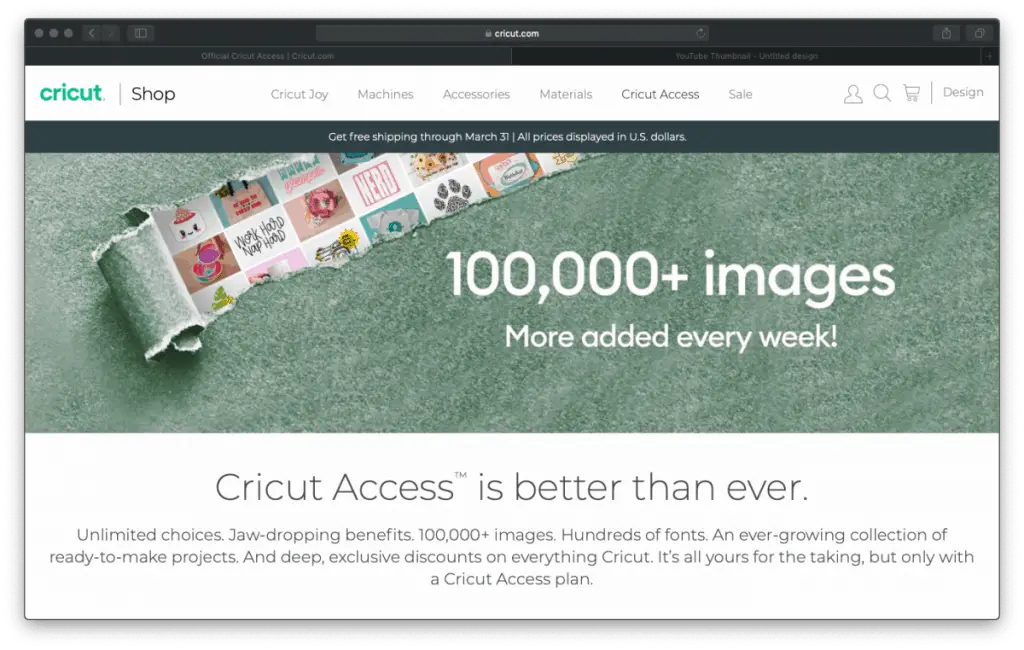 You will also need a printer to print your designs so you can proof them before printing them on your t-shirts. Printers cost anywhere from $100 up to $600, while computers can cost up to over $1,000, depending on the model you choose.
Transfer Paper
Last but not least, you will need transfer paper of some sort, such as the vinyl that is sold with Cricut machines. These can cost anywhere from $50 to $200, depending on how much you need to get at one time. There are all sorts of vinyl companies out there, Cricut has it's own vinyl, but if you want more options and to buy in bigger quantities go to Heat Transfer Warehouse.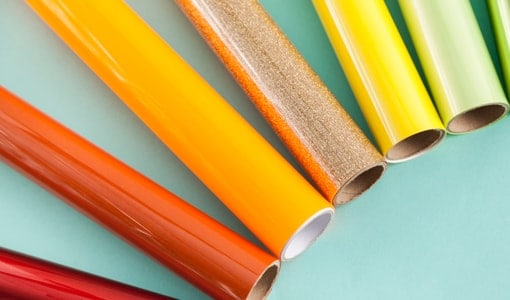 Cost Of Blank T-Shirts
When you start a t-shirt business, you need to factor in the cost of blank t-shirts. 
You can buy them wholesale, which means buying them at cost from large manufacturers. T-shirts are available in short and long-sleeved shirts, as well as many sizes. So if you want to sell t-shirts for colder weather, you might consider buying long-sleeved shirts in the spring.
Most places sell shirts wholesale and will give you a discount for orders above a certain amount.
For example, say a shirt style sells for $4.55 per shirt up to 11 shirts. However, if you buy between 12 and 35, your cost goes down to $4.24 per shirt. Now, if you buy 36 or more shirts, the cost goes down even more to under $4 per shirt.
Of course, this is just one site's example, and prices will vary across the board, but it's the way wholesale products work. If you buy more shirts per order, you will spend less money per shirt and you will save the most on shipping. These savings are important to keep in mind, as you can make more money per shirt if you buy more at one time.
Storage Options Costs
A business can take up a lot of space in your home, and if you aren't carefully organized, your home could become the next house featured on the TLC hit show, "Hoarders." You need to store additional products, machines you use only once in a while, and printer ink needed to print your designs.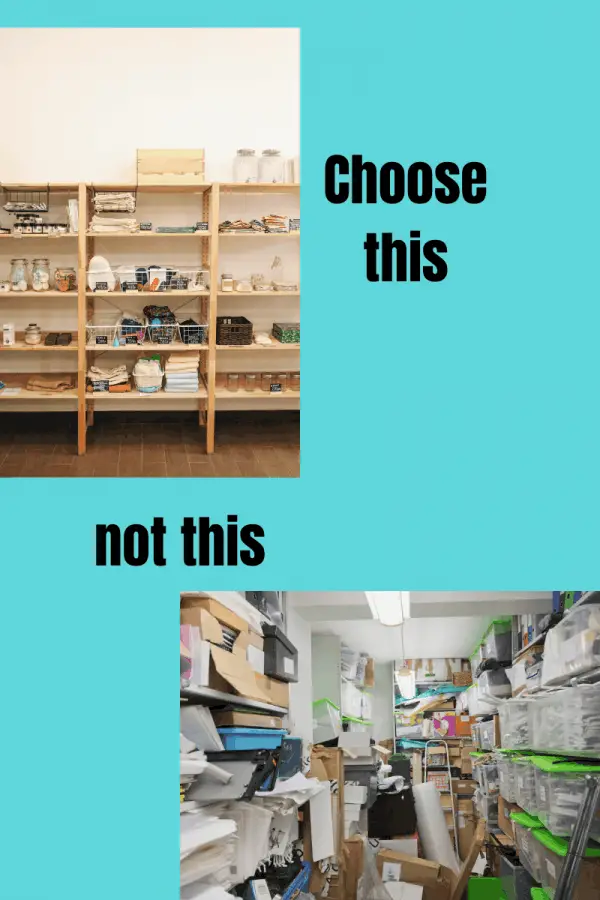 All of these items can add up to a lot of space needed for storage. Now, you can either build on to your home, which adds a lot of extra expense, or you can find a storage container or garage to store your supplies.  Most storage units cost between $60 per month up to over $200 per month, depending on whether it is climate controlled or not and the size you need.
You can also get creative with how you store your extra items, adding shelving and closets can be extremely useful when it comes to storing extra supplies. Amazon and Ikea have really awesome vinyl storage units that can be hung on a wall which in turn gives you more floor storage space for larger items such as shirts.
Either way, storing your extra items can add extra expenses to your start-up costs.
Time and Labor Costs
When you work for an employer, you get paid for your time and labor. But when you own a business, the amount of time and labor you put into it doesn't even come close to how much you can make per shirt. And that doesn't include if you take on employees.
If you consider that the average wage of a factory worker is around $13/hour, you can see how many shirts you will need to sell just to break even with how much time you spend working at your business. That being said, you can reduce how much time you spend if you set up everything in advance and automate things as much as possible.
Plan out your time efficiently, plan to spend x amount of time designing, x amount of time printing and x amount of time for orders. By planning you will save yourself time and money as well as getting burnt out.
Conclusion
As you can see, building a t-shirt business can be rather costly, depending on what you need to buy versus what you already have. It also depends on your graphic design skills, or if you need to outsource that as well. 
The best advice that I can give you at this point is to start small, see how well your t-shirts sell, and if there is a demand for them. Once you have this information, you can build on from there.