We all know that the Cricut Cutting Machines can do an abundance of things, cutting is its most popular feature and cutting vinyl is the most popular card along with paper crafts. I love making things with vinyl and there are so many things to do with it!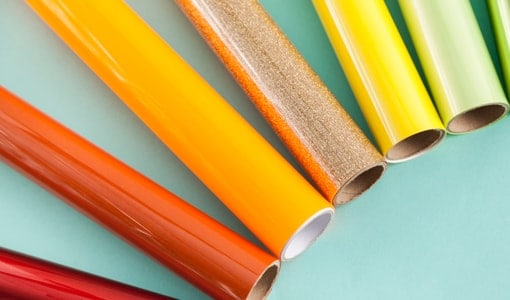 Today I am going to share with you some Cricut beginner projects using adhesive vinyl. These projects are very easy to do and super user friendly. I will also share my favorite brands of vinyl and other tools I use to create these beginner projects.
Tools Needed
Some of the tools you need to complete most of these projects include (read below list for my favorites with links):
Vinyl – Regular Adhesive (Permanent), Removable or Window Cling vinyl
Scraping tool
Weeding tools – weeding pen, tweezers, Cricut weeding kit
Transfer tape – standard grip and strong grip if you plan to use glitter vinyl
Alcohol prep pads or rubbing alcohol with paper towels
Blanks for applying your decals to!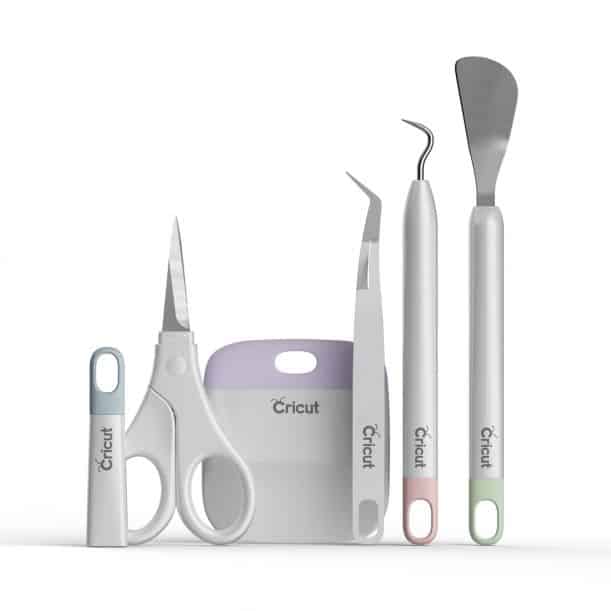 For Vinyl, I highly recommend using a company called JPI Blanks. They are located in Florida but ship all over the US and Canada (and super fast too!) You can find their store here. Cricut does offer some quality vinyl, these are the recommended (by me) styles.
You will definitely need a scraping tool, using a credit card will only get you so far. Not only that having your card so close by while crafting is super dangerous, just ask my bank account. I have three scraper tools, two of which you can find at Cricut.com the other is over on JPI Blanks site, I use both quite often but the one from JPI has a felt side to it so if you are making signs or car decals you don't end up scratching your vinyl or car.
Weeding tools, yea I know it sounds weird but that is what they are called. Again, I have purchased these tools from Cricut.com and JPI Blanks. This is the set I have from Cricut and here is what I have from JPI Blanks.
As far as transfer tape goes I tend to stick to the good ole Contact Brand contact paper and I get that from Amazon. Here is a link for the exact one I use. I use this when transferring decals and to layer on stickers.
Now for the important part, blanks! Where and what kinds of blanks can you find. Your imagination is probably running wild about now, eh? Well there are more ideas running through my mind than I will ever have the time to jot down. But I will share a few of my absolute favorite blanks so far.
My husband has a wood shop in our basement so for all of my wooden signs we buy raw wood and cut them to size ourselves. However, you can find a ton of awesome prepped signs at Michaels, Home Depot, Lowes and even the Dollar Tree!
Actually, the Dollar Tree is a fantastic place to get most of your blanks, especially when you are a beginner. Lots of practice on super inexpensive items will make life a lot less frustrating and disappointing. They carry everything, ceramic mugs, tumblers, canvases, some wood signs, paper bags and more. Their crafting section (in some stores) is really pretty impressive for everything being just a dollar.
Now that you know what tools and blanks you will need, let's get started with some of these easy ideas for you to make!
You can find the instructions on the full process of how to make any of these projects on this site, just click the one you want and it'll navigate you to a new window. I also highly recommend subscribing to my YouTube channel Crafting Unedited, I have done tutorials on all of these projects and more if you prefer the visual method of learning.
Wall decals are becoming more and more popular. They are a big deal and now that we have removable vinyl it is seriously the best. Sometimes you can't find the exact piece of art you want, or maybe there is a quote or phrase that just sticks in your mind and you want it plastered on your wall. Well friends, this is how you make that vision possible!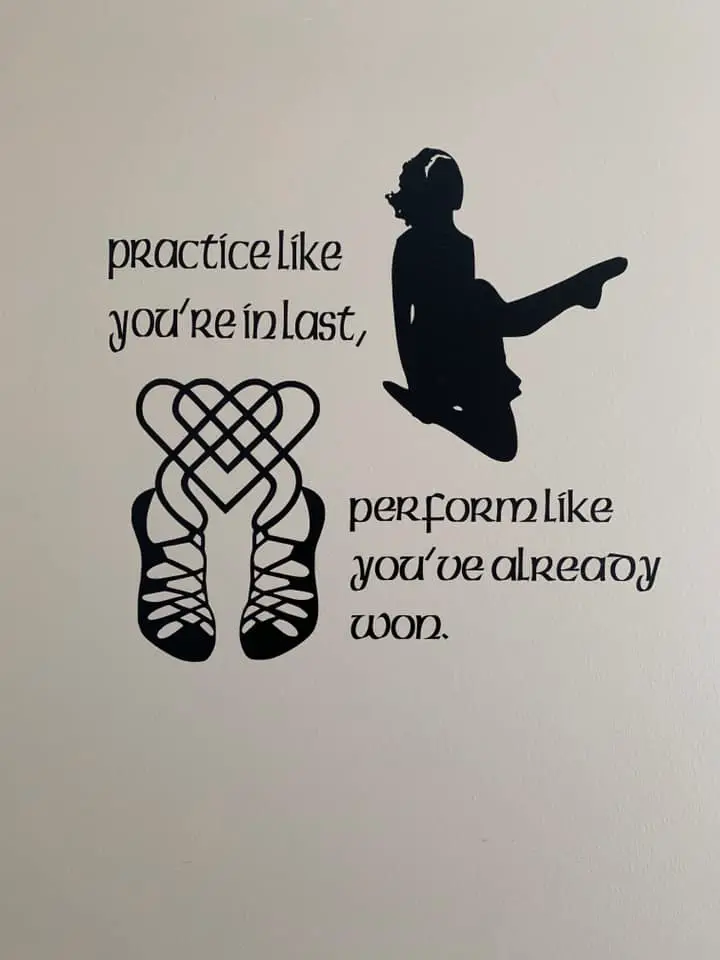 Car Decals
Ever been driving or even just walking in a parking lot and see a really awesome decal on a car the wonder how the heck they found such an awesome bumper sticker or decal? Well chances are they made it or had it made for them! Car decals are great, for this you want to make sure you use permanent or even outdoor vinyl. I prefer to use Oracal 651 for these types of decals. It has a great life and is easy to remove if needed, it also weeds really well. Oh and best part the amount of colors available!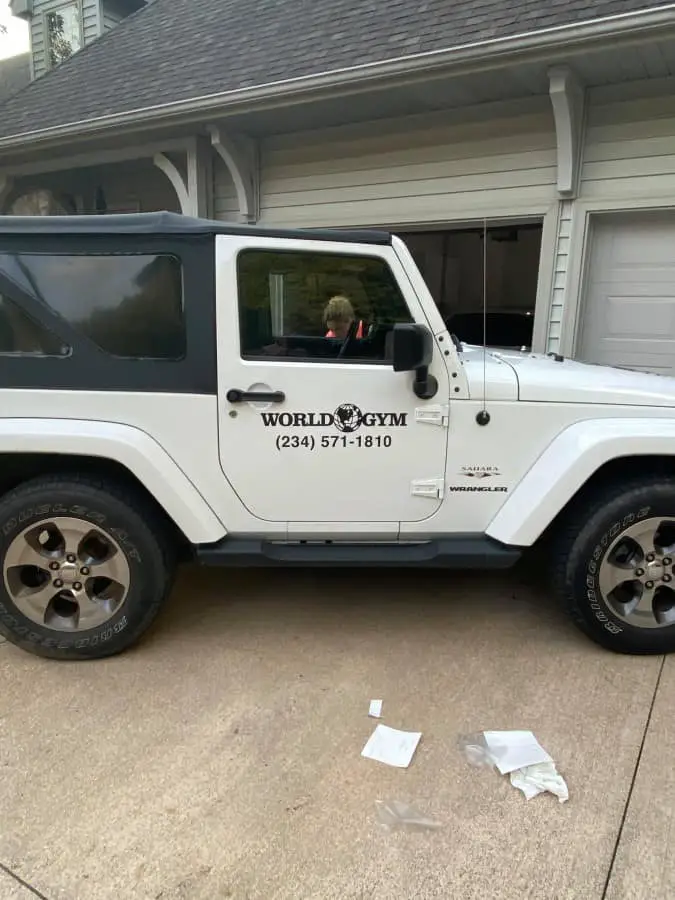 Window Clings
The good old window clings, you know, the ones you would put on your bedroom window or mirrors? No? Just me? Ok well anyway window clings aren't super popular but they are still a thing, and better yet, you can do so much more than cling them to a window. You can put them on your door as a privacy filter, add flare to your mirror or even block the sunlight in your car without committing to a permanent decal.
Wood Signs
Wood signs are all the rage lately, like seriously. You can't go into a store without seeing at least 50 different ones, they mostly have quotes and phrases on them and cost around $50-$60! Why spend that amount on something you can make for much less, have it personal and meaningful to you and have fun making it?
With the Cricut you can cut the phrase from vinyl, stain the wood to your liking and apply the decal and hang your finished product on the wall or porch! It really is that easy. Remember to check out my YouTube, there is a nifty tutorial video on this one specifically.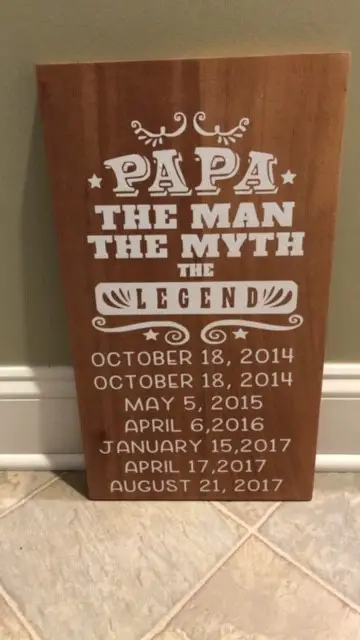 Stationary
Whether you are working in an office, from home or in school you need stationary right? Instead of using boring notepads, pens and what not when you can add your name, your favorite quote or picture to them?! Work is so much more fun when you can personalize your stationary with something fun, quirky or even a bit smart-arsey!
Labels
One of the best and funniest things I have seen with the Cricut vinyl is labels. Once you get your hands on a Cricut the first thing you want to do is go around labeling everything in your home. Believe me the urge to do this is insane, so prepare yourself and try to reel the crazy in when it happens (wink wink).
I have labeled things like my sugar, flour and coffee canisters, charging cables (in hopes to ease the battle of the who's, who's chargers out of the fifty billion we have here) and some other random items around the house. Labels are a great way to stay organized and keep track of things.
Tumblers
Now when I say tumblers I am referring to just adding a decal to them, not the whole wild and out epoxy stuff. I dabbled in that and am not a fan of that process, it is consuming and the safety risks are too high for my liking.
Now with that said I absolutely love to put decals on tumblers, the moment I get my hands on one I must find something fun to add to it. Who wants to have their adult beverage in a boring plain Jane cup (no offense to any Jane's out there reading this, I love you too!)
Ceramic Mugs
I am a coffee cup collector, I have so many already on hand and I love them all. There is nothing greater than having a piping hot cup of coffee in one of your favorite cups in the morning, or anytime of day really. I get most of my blank ceramic mugs from the Dollar Tree, just make sure you inspect them prior to purchasing them and you'll be good to go.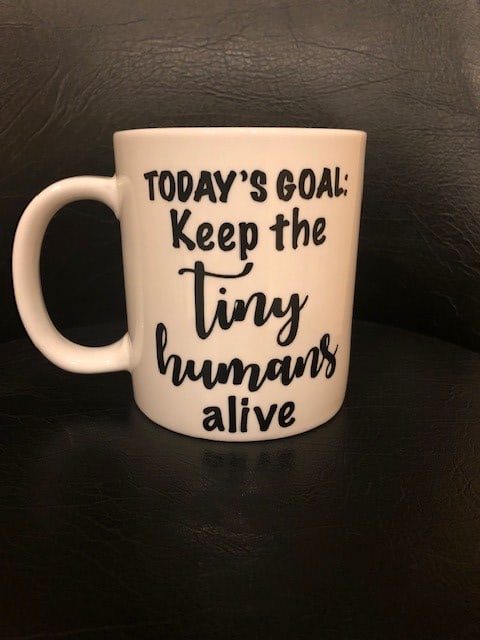 A few of my favorite things to put on a cup are:
no talky until coffee
namaste caffeinated
#momlife
first we drink the coffee then we do the workie
best one so far is "Shuh Duh Fuh Cup" with a unicorn giving the middle finger, that one is for "those" mornings.
Now that you know you can make these awesome beginner projects, I want you to get out there and start crafting! If you need more inspiration or guidance check out my YouTube channel here. I love teaching and inspiring creative minds and I would love to teach YOU more.
Follow me for money and time-saving tricks so your wallet doesn't go completely empty in this hobby.
Be sure to check out some other nifty functional craft ideas through our other posts here on Craft-ILY as well as checking out some videos on DIY and How To's over on YouTube. Look for "Crafting Unedited" to see!