Did you know where this crazy Cricut crafting began? It all started with card stock! As you begin your crafting journey, one of the crafts you will probably start with is using card stock. Today, I am here to help you learn about the various types of card stock, how to cut it and all the different things you can make with it.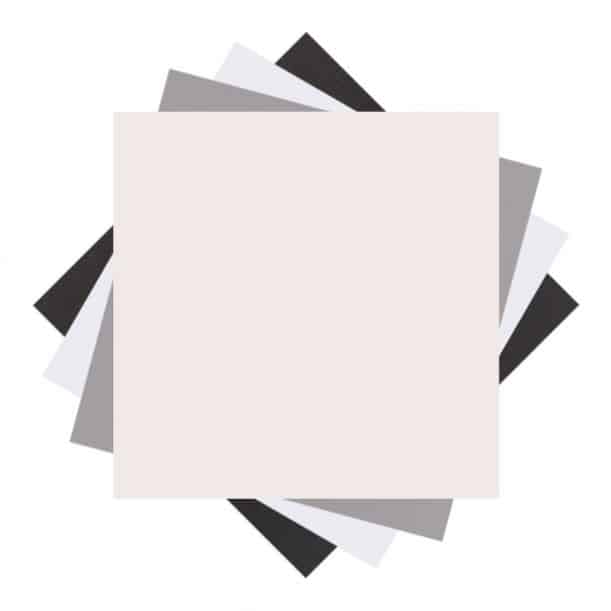 What is card stock?
Not many people realize that card stock is not just thick paper. Well actually it is, but it feels more like cardboard but is bendy like paper. Some will argue that it is one word and some will argue it is two and reality is it can be both! The true definition of card stock is found as two words, but it is kind of like Mod Podge and has become its own single word. Regardless of how you spell it, the definition is the same.
Card Stock – noun, paper that is stronger than normal paper but bendier than other thicker paper like cardboard and kraft board. Card Stock is used for things like making cards (obviously), scrapbooking, gift boxes, gift bags and more.
Now let's learn about the fun things you can make with card stock!
What can you make with card stock?
You can make many things out of card stock, things like greeting cards, scrapbook pages and more. Let's do a quick run down of everything you can make and how to make it! Make sure you read along to learn about the different projects and then how to cut the different types of card stock materials.
Scrapbook Pages
Creating scrapbook pages used to be the big thing for Cricut until the digital age made it easier to create collages and digital scrapbooks. Though there are still some that do love the look and feel of an actual printed picture and page!
Making scrapbook pages is really simple, all you need is some solid card stock, pattern paper or your favorite printed deluxe paper (these are the ones with themes on them from Disney and other major companies), you will also need some glue and pictures of your choosing.
Cricut Design Space offers hundreds of templates, images and designs for you to create some really interesting and unique scrapbooking pages. Search and find your favorites, then follow the prompts.
Greeting Cards
Let's face it, buying a greeting card is just ridiculous (or is that just my thoughts?) today as in 2020 if you go to buy a greeting card the minimum you are going to fork out for a card is $3 unless you go to the Dollar Tree or buy one from the $.99 section.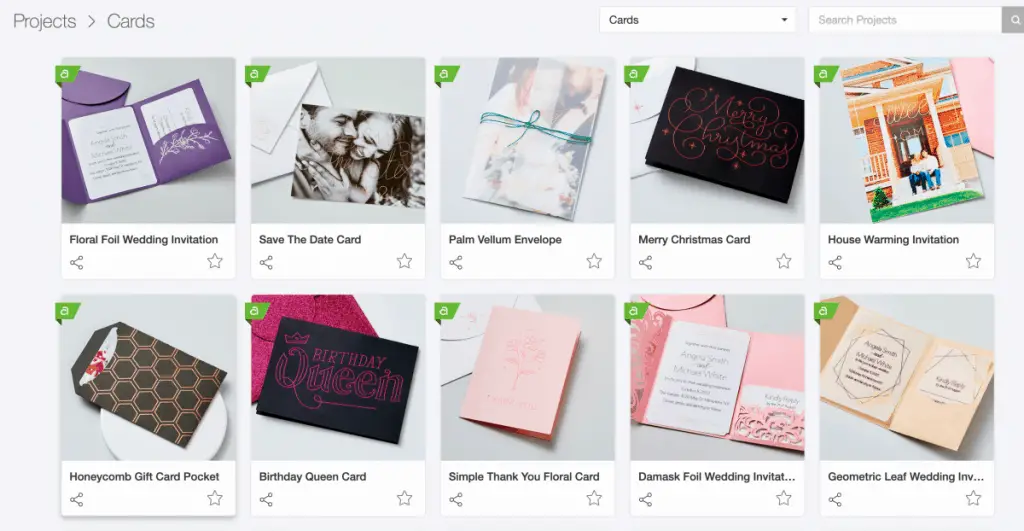 Personally I love making cards, they have so much more meaning and heart poured into them than any store bought card will ever have. Also, if you have a Cricut, making them is so easy and fun!
If you want to make your card making even easier get you a Cricut Joy machine! The Joy has a preset for insert cards, all you need is the insert card blanks, the insert card mat and some cute designs from Design Space or create your own designs.
Gift Tags
Gift tags are something I recently became obsessed with making with my Maker. I hate buying the generic ones from the store then having to hand write the message or to and from on them, especially during the holidays! Who has time to write to and from five thousand times?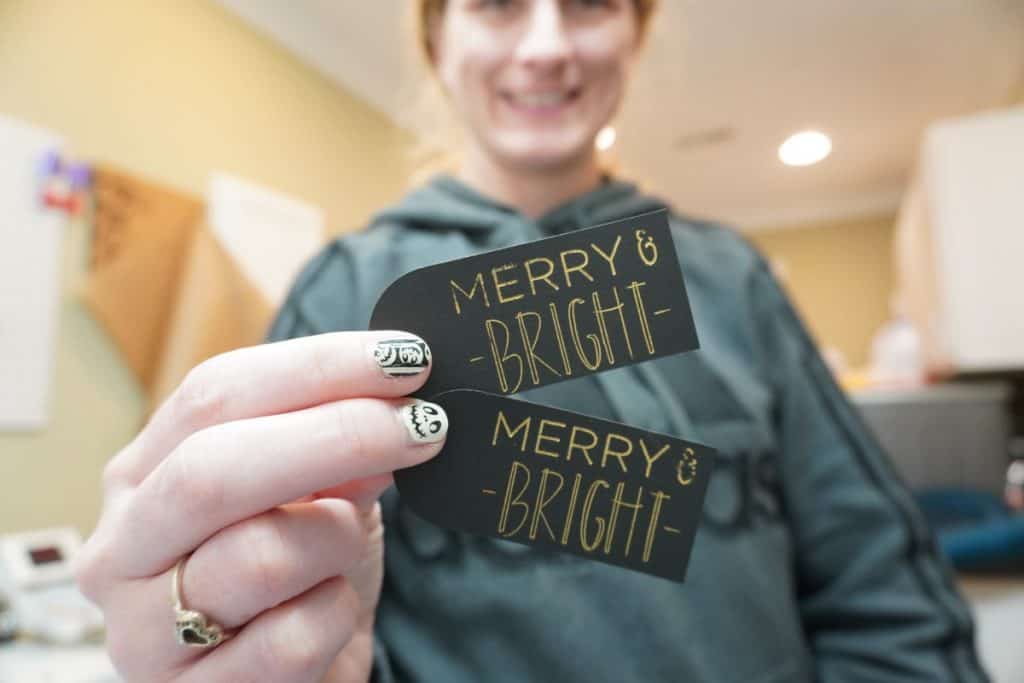 For me time is money, while I value the personalization of a handmade card, I do not believe that having a computer write out your message rather than your hand depersonalizes the heart behind the message. Just saves your hand from cramping.
Gift Boxes/Bags
Making gift boxes and bags is one of the funnest things you can do with your Cricut machine, seriously. Of course you can always go to the store and pick some up for not too much cash, but I bet you they won't be as cute as what you can create with your Cricut and some card stock!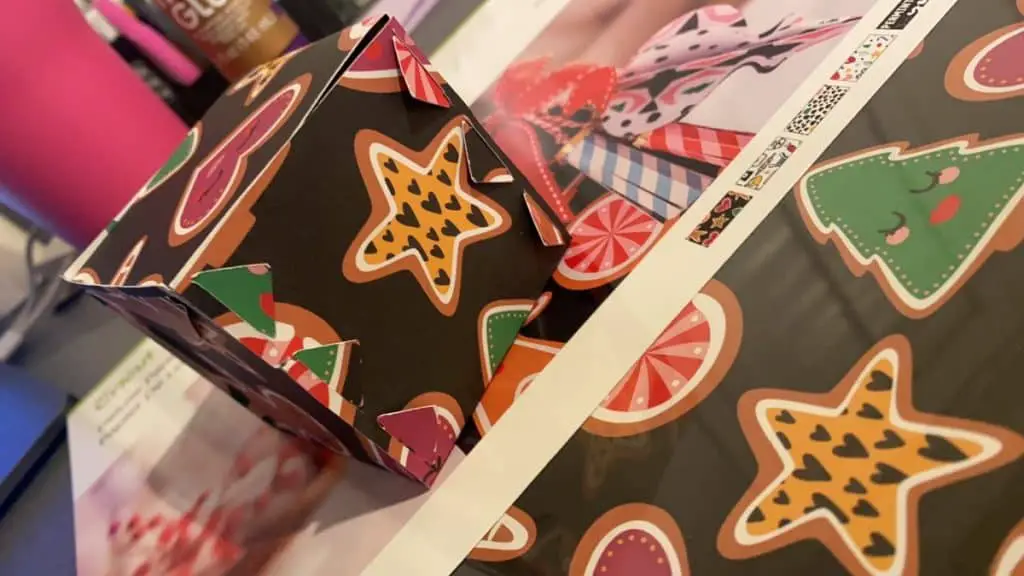 Also, the best part about making your own gift boxes and bags? SIZING!! I mean this can go both ways as a pro and a con. If you are making goodie bags or boxes, making your own is ideal, this way you know exactly how big you need them and how many you need. Design Space has quite a few ready to make projects for boxes and bags, making life even easier! You can even adjust the sizing on these ready to make projects just by clicking on "customize" rather than "make".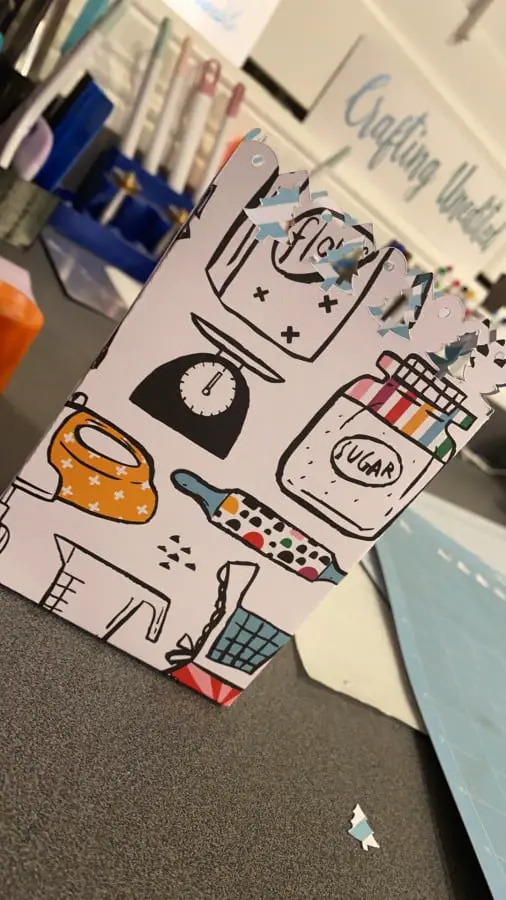 The con side to making your own is that you can't make them super big without a lot of gluing and supporting layers. But hey, on the flip side, you will have one awesome gift bag or box that no one else will have and that can be reused over and over!
Settings for Cutting Card Stock
Now for the how-to and settings, cutting card stock is easy, if you know what you are doing that is. If you don't have your Cricut set at the right pressure you are bound to ruin materials and get a big headache.
All of the following guides are how I cut my card stock, I have learned many of times over one valuable lesson…patience is key.
All card stock should be cut on the Light Grip Mat (Blue), make sure the mat is clean, I use a baby wipe to clean my mats and allow it to air dry for a bit before using it. If you are using an Explore family machine with the dial setting turn the dial to custom and go to "browse all materials" there you will find these particular settings.
Medium Card Stock (80lb) – Cricut setting on "Medium Card Stock" with the pressure setting at default.
Heavy Card Stock (100lb+) – Cricut setting on "Heavy Card Stock", default pressure setting and do a test weed BEFORE you unload the mat, if you are not satisfied with the cut then hit the Cricut go button again and run it through a second time. Then unload the mat.
Deluxe Paper – Cricut setting "Deluxe Paper" yep, it has it's own setting! The trick with this is, as long as it is Cricut brand deluxe paper this will be good. If it is an off or other brand it may tear so watch the cut, if it does tear or pull then simply select "less" pressure and try again.
Kraft Board (Solid and Foil) – Cricut setting "Kraft Board" AND more pressure, I have found this stuff never cuts all the way through on the first go around and leaves you with little pieces of torn board so I started doing more pressure and it works great. Now for the foil kraft board you want to either choose "foil kraft board" in the settings or run it through a second pass.
Glitter Card Stock or Sparkle Paper – Cricut setting "Glitter Card Stock" and more pressure, this does the same as the kraft board, so do a weeding check before unloading your mat.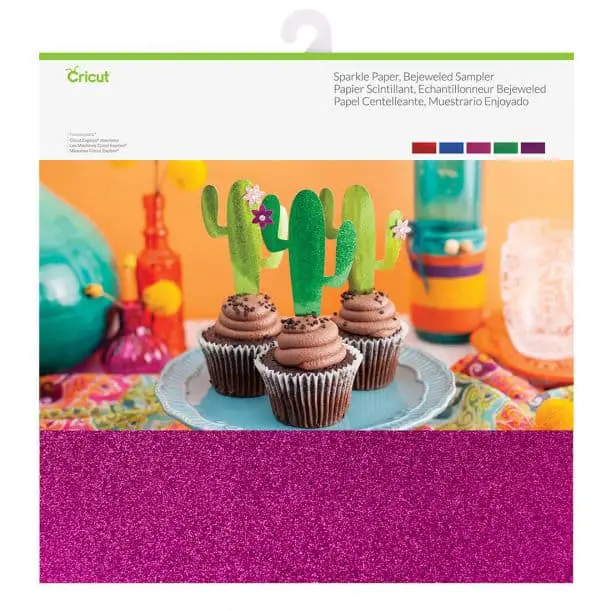 Now that you know all about how and what card stock to cut with your Cricut machine, get out there and get creating!!
Be sure to check out some other nifty functional craft ideas through our other posts here on Craft-ILY as well as checking out some videos on DIY and How To's over on YouTube. Look for "Crafting Unedited" to see!