Now that you have a Cricut you are going to start saying things like "I should put a quote here or a decal there" and it will happen again and again, anytime you see a blank piece of wall space it will suddenly become your canvas for imagination running. There is nothing wrong with that either!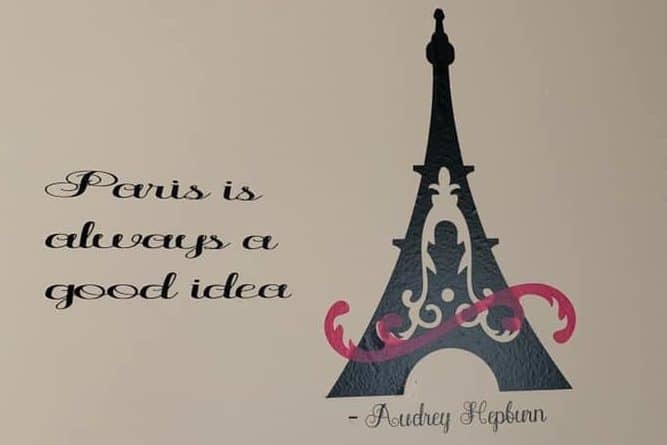 Since getting my Cricut machine I have been making decals for customers and family and friends, I have yet to really have time to do my own walls, but trust me, it is coming! Since I have had the joy of creating these beautiful and fun pieces of art for everyone else I wanted to share my tips and tricks and a how-to with you.
What do you need?
Here is a list of supplies you will need to create your wall decal: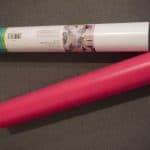 Removable vinyl (unless you don't care about your paint being ripped off later down the road)
Scissors
Rubbing alcohol or prep pads
A blank wall space!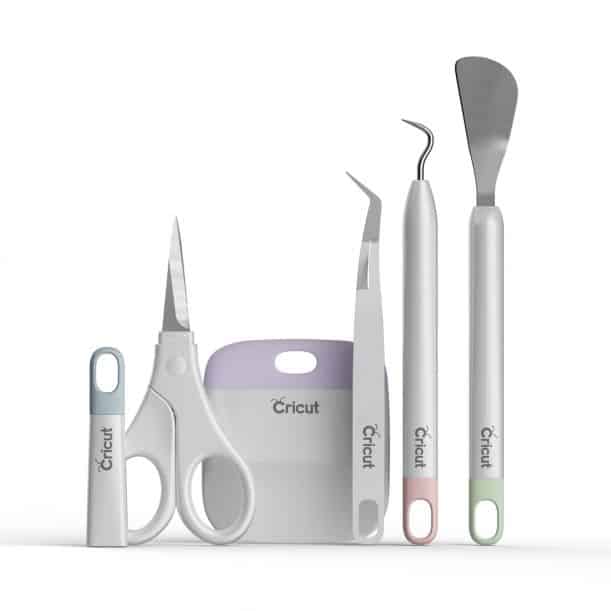 Find your canvas
First you will want to make sure you have a big enough space for your decal. Make sure you have wiggle room all around it, it is going to be the center of attention after all. After you have decided where you will put this decal you will want to create your image using Cricut's Design Space and cut it using your Cricut machine, I have the Maker and love it, I also have the Cricut Joy and it is a true JOY to have!
After you have created and cut your image you will need to prep the space- keep in mind when cutting you do not need to mirror your image, that is only for specific projects like iron-on and window clings.
Apply Con-Tact Paper or Transfer Tape
You will need to take a cut of your contact paper, measured to fit your full decal and place it over the decal sticky side of the contact paper down.
A few tips on applying contact or transfer tape to the decal:
Make sure the surface you are applying on is flat
Take your time
Start from top or bottom unless it is a large decal then start in the middle and go out
If the decal is over 12″ I use two or more sheets of contact paper starting in the center and working my way out. This also helps with the application process.
Once the contact paper or transfer tape is on leave it on the backing!! This is super important, you do not want any debris flying on it.
Use the products I recommend, Con-tact paper or transfer tape
Making your decal
When creating your decal you can do whatever you like, details galore, simple, font whatever just remember you do have to weed it hah. There are no special tips or tricks to creating your decal just follow these instructions and you're good to go.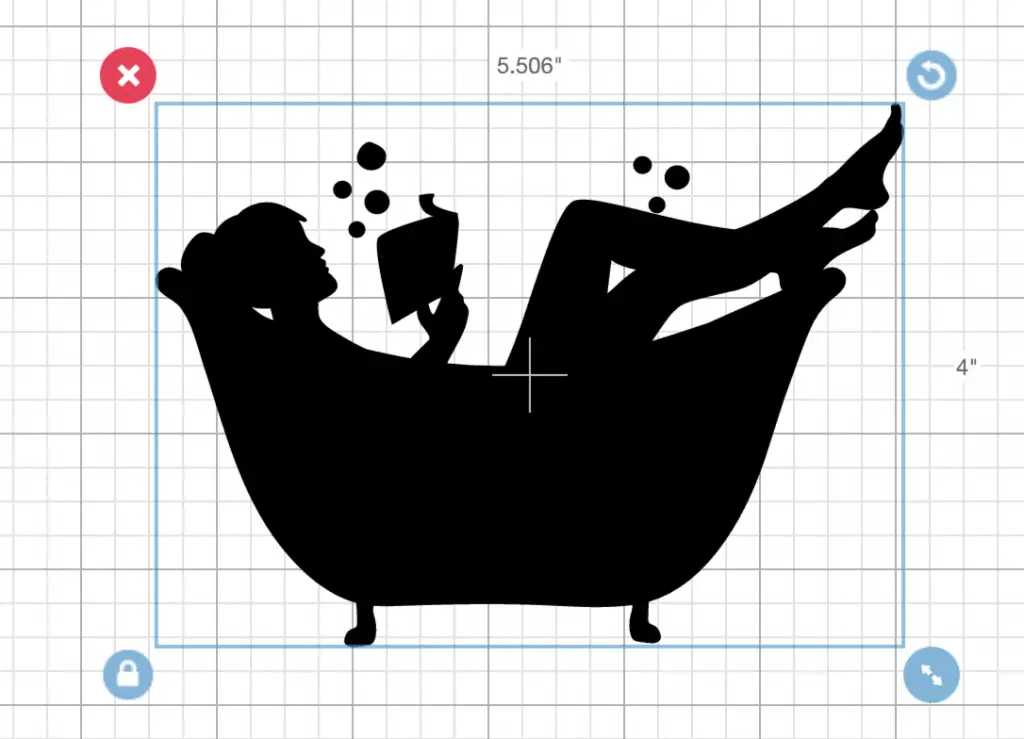 Select an image in Design Space or Upload one. Here is a video tutorial on how to upload images.
Select "make it" on your screen (green button in top right corner)
Select what machine you will use
Select your material "removable vinyl"
Place your vinyl face up on the standard grip mat (paper side down)
Load your cutter by pressing the blinking arrows
Press the Cricut logo when it starts blinking
When the cut is finished select finish in Design Space
Unload your mat by pressing the arrows
Weed the negatives from your decal
Cover entire decal with Con-tact paper
All done!
Prep your canvas
In order to prep the wall space your decal will go, you will need those alcohol wipes or rubbing alcohol. Wipe the area briefly with it and let it air dry, follow up with a lint free cloth just before you apply your decal.
Once your area is prepped you can begin to think about placement. Take the decal with the backing still on and use a couple tiny pieces of contact paper or transfer tape and stick it to the wall where you think you want it to go and play around with it. I highly recommend using the contact paper for this, it doesn't ruin your walls.
Ready to apply
Now that you have your wall prepped and your decal ready to go where you have selected you are good to apply your decal! If it is a big decal (over one foot) I recommend you cut it in half and apply in sections, trust me on this it will save you a headache and a bottle of wine. Once you have decided where to put your decal mark it, tape, pencil whatever you can find to mark it.
After you mark your territory pull off the contact paper or transfer sheet and put it at the edge of your starting mark and SLOWLY start to apply the decal to your wall. Try not to apply too much pressure yet, let it just sit in place, that way if you need to you can easily adjust it.
After you have the first section in place, use your scraping tool and gently slide it over the transfer sheet, you can add more pressure if you are 100% on placement. After that you can remove the transfer sheet and repeat the process for the other sections.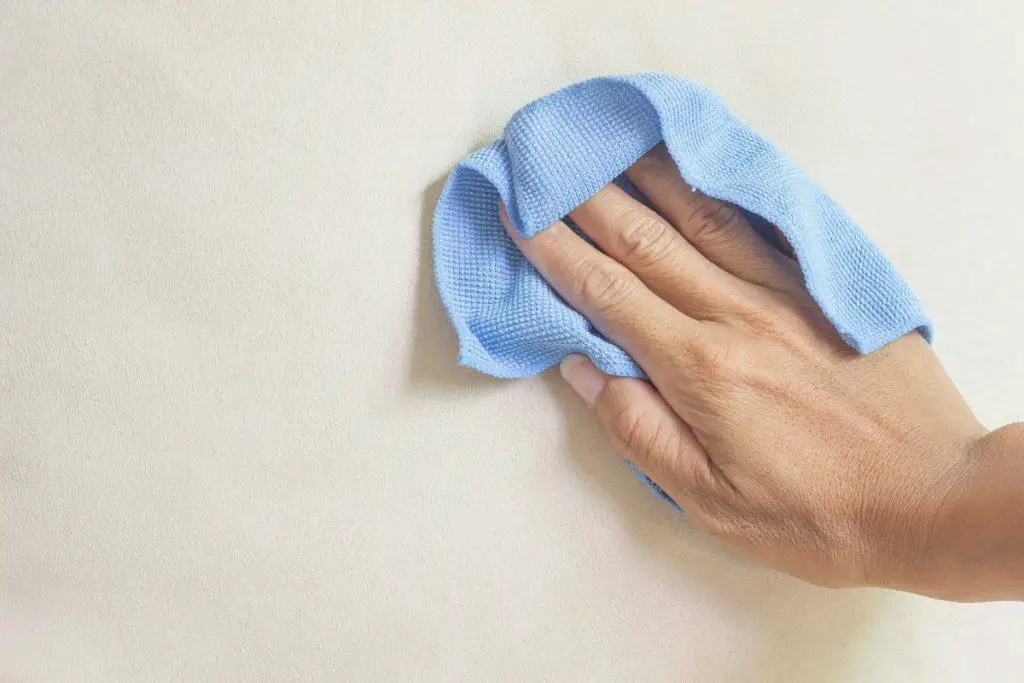 Once you have done this with all the sections you can take the felt side of your scraper tool (if you don't have one with a felt side you can use a lint free cloth over your scraping tool, but I recommend getting one with a felt side). This will finalize the placement of your decal.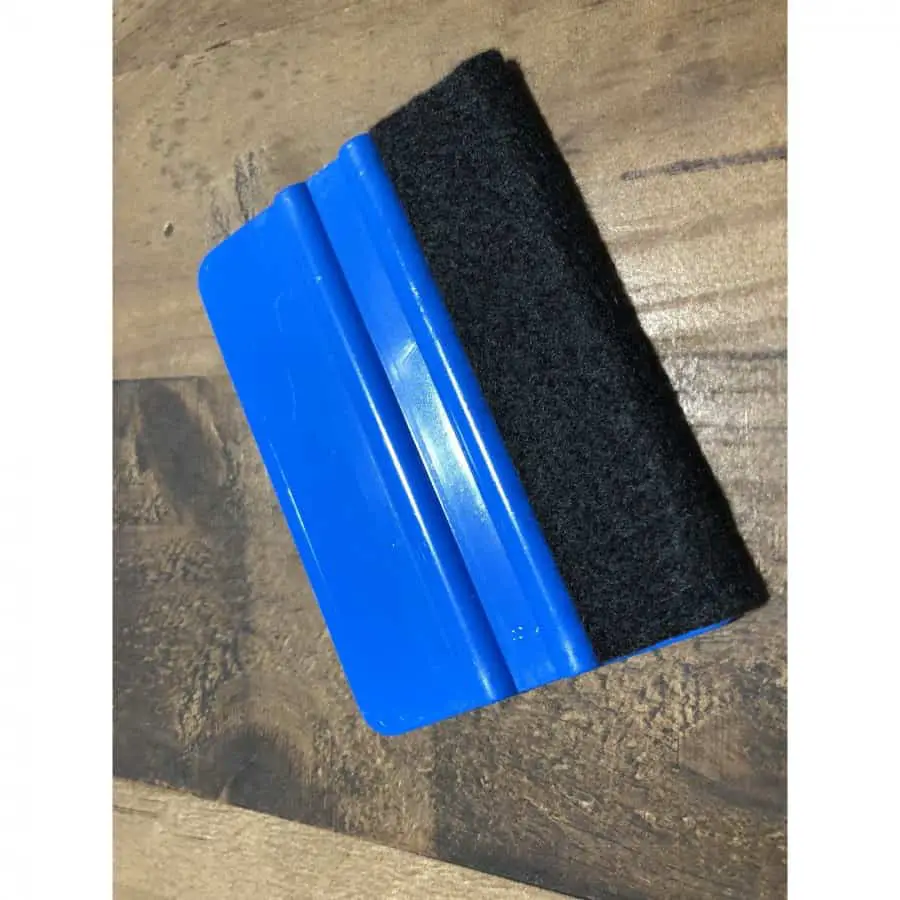 If you brush your fingers over the decal and notice any lifting take the scraper tool and go over that area again, then take your finger or hand and rub the area to create a little heat and activate the glue. This will make it adhere to the surface better.
A few tips
With every project comes complications and sometimes a headache, keep in mind when in the crafting world there is no such thing as perfect. But we want to get each project as close to perfect as possible right? I know I do, so in order to get it there here are a few tips for creating a wall decal.
Always, always, always have patience and work with a clear head. Never start a project after a long day or if you are tired, it NEVER ends well. Lots of wasted time and money.
When selecting an area for your decal make sure it is on a NON TEXTURED wall. A wall that has any texture to it will not take the vinyl well, you would be better off making a sign for those types of spaces.
When selecting your vinyl remember you want removable, not permanent vinyl. This saves your paint and drywall in some cases (don't ask me how I know ha).
I use a microfiber cloth and rubbing alcohol or alcohol prep pads to prep the area, this prevents unwanted lint and debris from getting caught between the vinyl and wall.
LET THE ALCOHOL DRY! Never apply a decal immediately after prepping your area with the alcohol. This will cause the adhesive to fail.
Before you apply the decal to the wall inspect the adhesive side to ensure nothing got stuck on it in the process.
Tie your hair back! Think having hair in your food is annoying? Try having a strand get caught in vinyl and attempt to remove it after application.
Best advice ever – HAVE FUN!! If you start to feel stressed or overwhelmed about the project walk away, have a moment and return with a happy mind, happy creators make happy products!
Final review
Once you have completed your beautiful or fun wall decal, take a step back and enjoy the view of your awesome work! Snap lots of photos and SHARE, SHARE, SHARE!! Before you know it everyone will want them. Feel free to brag and gloat about the hard work and amazingness you created, you put in the work, you should feel proud!
Final thoughts
I have been in the crafting world/business for over four years now and do not regret a single thing other than not doing it sooner. I absolutely love being able to put a smile on a clients face with a product I created, or even more so the pure joy of a kiddo that got their personalized birthday shirt.
Wall decals were one of the scariest things for me in the beginning, I was so worried I would fail and mess up the clients wall, or it would end up lopsided or off and wouldn't come off or something crazy. You too will experience these feeling with this and probably every single other creation you take on. My advice, let those butterflies fly and get to making.
Never be afraid to go outside your comfort zone, thats where the magic happens.
Follow me for money and time-saving tricks so your wallet doesn't go completely empty in this hobby!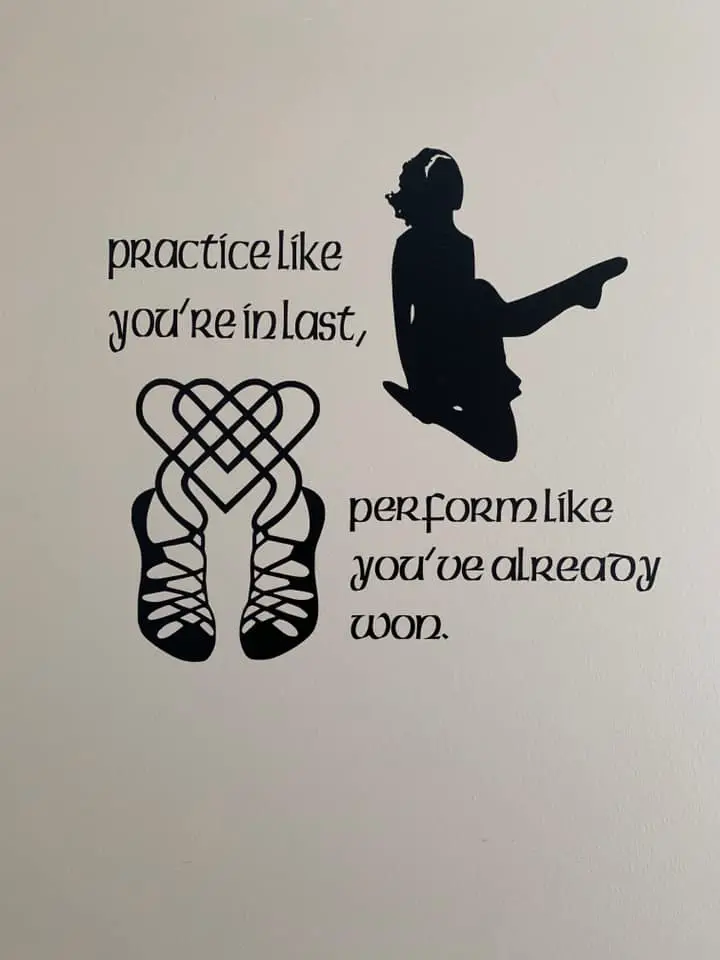 Be sure to check out some other nifty functional craft ideas through our other posts here on Craft-ILY as well as checking out some videos on DIY and How To's over on YouTube. Look for "Crafting Unedited" to see!