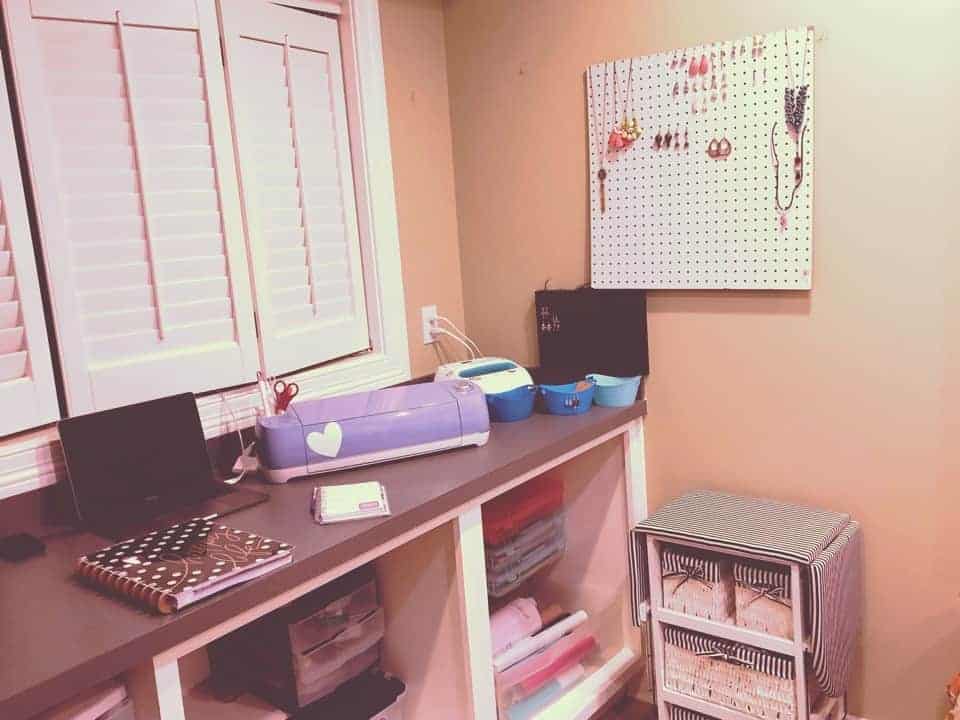 Where you imagine it and I create it.
My name is Cierra (Ci) and I am the designer and owner (and I have an addiction to crafting) alongside my amazing husband Robert (Rob) of Craft-ILY. I design and create the products; blog postings and YouTube videos and he does all the behind the scenes technical work.
A little about us on a personal level, because I like to let my audience know what they are in for from the start. We are both 32 (basically 33) years old and I am older by a whopping 6 days. We have been together for about 15 years and married for 12! We have two amazing children that you will most likely hear about in videos and some of the blog posts. Anthony our son is 9 and our daughter Alana is 4, both are March babies so if you are into that horoscope stuff, you'll see that they are both Aries and my life is a big bag of chaos! I mean that in the most loving and motherly way. My kids and my little family are my life and literally everything I do revolves around them.
Anyhow back to about me! I am an HR Assistant at an insurance agency and I really do enjoy my day job, given the opportunity though I would drop it and craft all day! At this point in life though we are not there and it's all good. My day job helps pay for us to take family vacations and enjoy our lifestyles without over restricting ourselves or going broke. I am an early riser, yup part of the 4am club and I wouldn't change it. That time is mine, I use it to catch up on things, craft, workout and plan my days. It's my little bit of solitude and peace. I have been doing this crafting gig for a few years for friends and family mostly but am now ready to take it to the next level and I am hope that you as my readers will help me obtain that goal! I have crafted a bit of everything from custom tees to handmade jewelry.
Now just a tid bit on the hubby, you're probably wondering how I swindled him into being my behind the scenes IT guy. Well he IS an IT guy, that is what he does, it's actually what he enjoys doing! His current position is a Manager for Release Engineering for a real estate software company. He is quite the amazing dude, he built his first computer when he was just 8! Crazy right?!?! I honestly haven't come across much that he can't do, I mean outside of the things most men struggle with like style, matching colors, grammar and whatnot.
So now that I've shared a long story, I'll make it short…
Welcome to Craft-ILY the online store of everything crafty!