Sublimation prints are a fun way to design t-shirts, mugs, sunglasses, and other accessories. But, sometimes, your fun and creative prints may not be transferring how you expect them to. So why is your sublimation print not transferring, and how do you fix it?
Your sublimation print may not be transferring because you're using the wrong temperature, improperly placing your print, or your colors are off. You can fix these issues by cleaning your equipment, altering the printer temperature, adjusting the image placement, and confirming the color settings.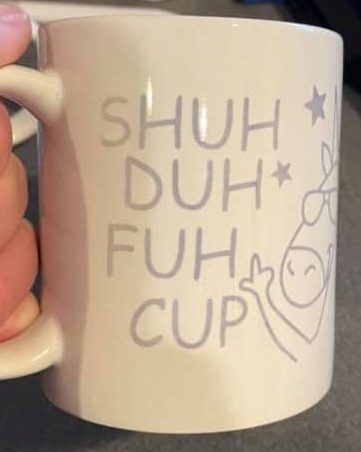 This article will explain the most common reasons that your sublimation print isn't transferring and four ways you can fix the issue. We also have some items and resources throughout the article to help you fix your sublimation print issues.
Reasons Your Sublimation Print Is Not Transferring
Sublimation printers are easy to use once you learn how they work and have a little practice. So it can be frustrating when your prints aren't transferring.
Here are some of the most common reasons your sublimation prints aren't transferring.
Your printer needs maintenance or your ink has dried out
If your print is somewhat transferring, but parts of the image are missing, or you see lines throughout the print, your printer might need to have some general maintenance ran on it. This is the biggest issue I have ran into. Sublimation ink can dry out if not used regularly.
The heat press isn't hot enough or too hot
Another similar issue may be that your image is printing great for half the transfer, but the other half of the sublimation print transfers on very lightly. The uneven transfer could be a heat press issue or a transfer issue. The heat press can be too hot or have uneven heat causing one side to not transfer completely and one side to burn.
The Colors Are Off Due to Your Color Settings
Finally, your print may be transferring fine, but the colors aren't printing right or may not be printing as vibrant as you expect. They aren't right because the printer and your computer aren't set to the same modes. So while the printer is expecting to print in one color mode or scheme, you've set the computer to print as a different one.
4 Fixes To Make Your Sublimation Print Transfer
Now that you know the common reasons your sublimation print isn't transferring, we can explore how you can help your sublimation print transfer properly.
1. Take Proper Care of Your Equipment or Ink
Make sure your printer isn't jammed. If any of your ink, nozzles, or other tubes are clogged up, or you're using old ink, you need to clean up your equipment and make sure your ink is fresh.
If you use your printer often, like multiple times per week, you shouldn't have any issues as the ink is constantly flowing and won't have time to dry up in between prints. But, if you aren't using your printer that often, it's very easy for the ink to dry up and give you issues when you're finally ready to print.
To prevent your ink from drying up, run your printer at least once or twice a week, even if it's just for a short time and you aren't actually printing anything.
You should also perform a cleaning of your machine regularly. The interval at which you clean it depends on the size and quality of your machine and how often you use it. If you're unsure how often you should clean it, check your printer's user manual or do online research.
Basic instructions for running maintenance on any printer is:
Go to your printer–>settings–>maintenance–>head cleaning, run this a few times and follow the prompts on the printer screen. It could also need the printhead alignment ran, follow the same steps but select "print head alignment" run it until the lines match up.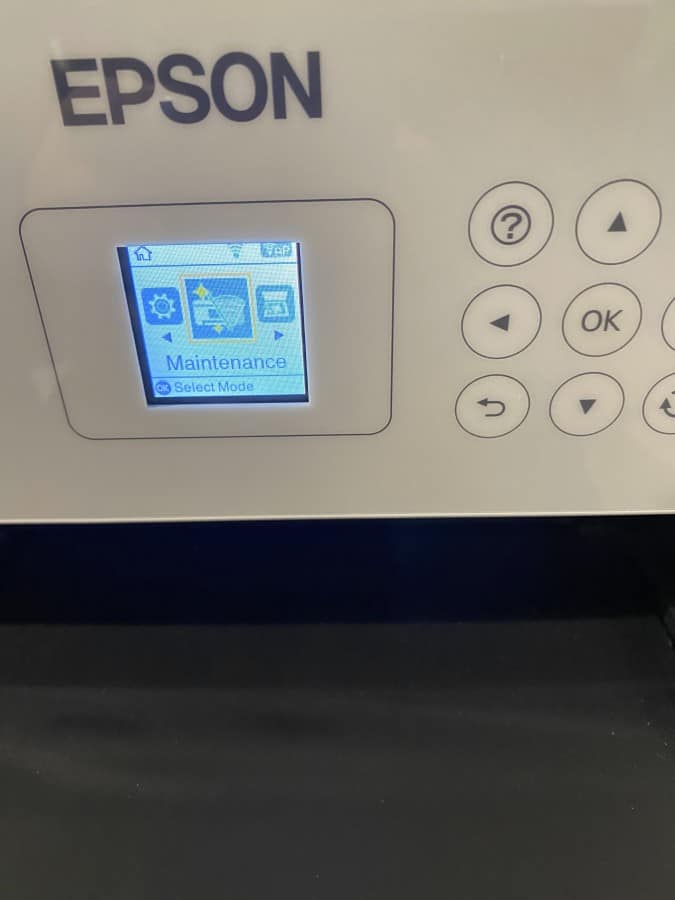 If you need new ink for your printer, check out the WOKOK Sublimation Ink Refills. These refill packs are easy to use and work with various sublimation printers. All four colors are included in this pack in 100 ml (3.4 fl oz) bottles.
2. Alter Your Presses Temperature
Sometimes the transfer will appear faded, half pressed or have some ghosting. If this occurs it can be from your heat presses temperature being too low. Sublimation ink needs 385 degrees+ to get a successful transfer, if the press is not set right for the blank you are using it will cause the ink to not transfer all the way. Make sure the temperature is right for the blank and this should solve the issue.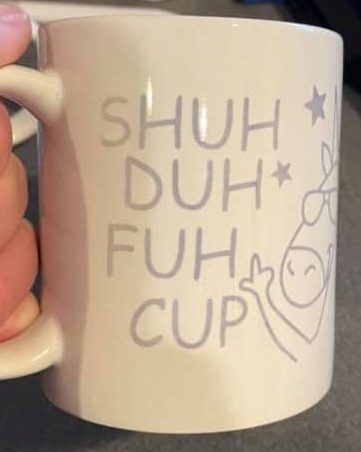 On the other hand your heat press can be too hot causing it to burn and look like it is faded. Which can make you think that you have not transferred the image all the way. The image below is a great example of a burned tumbler image.
3. Adjust the Placement of Your Image
You should also ensure that your paper and the item are placed tightly together, as this is another cause of sublimation images not fully transferring.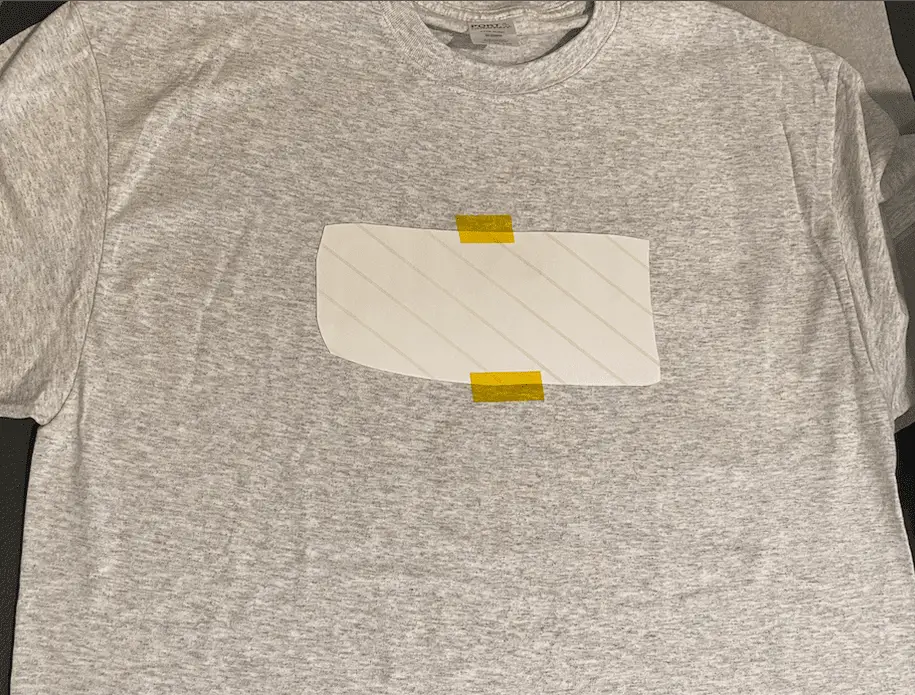 If you're struggling to get a tight fit in the proper position, you can use some tape to secure the paper in its proper place. Make sure the tape is heat-resistant, so it doesn't melt during the transfer process. If you are using heat resistant or thermal tape try to keep along the edges of your transfer and you don't need to go crazy with taping it. Just enough to secure the transfer so that it doesn't move is good.
4. Check Your Color Settings
Finally, you should check your color settings and ensure that your monitor and printer are set to the same color modes. You should know that printers have a different color range than a computer, with a computer usually having more color options than a printer. So it would be best if you did some test prints to make sure your printer can correctly print the colors you're seeing on the computer.
If you're having other issues with your sublimation printer or your printer is still not transferring after all these fixes, there are some other solutions. This YouTube video from Angie Holden explains 10 common problems you may encounter when sublimation printing and how to solve them:
Final Thoughts
There are many reasons why the printer may not properly transfer your sublimation print, it may not be transferring at all, or only partially transferring with some lines or fading.
You should regularly clean your sublimation printer and make sure the ink doesn't sit long enough to dry out. Also, try playing around with the printer's temperature, make sure the paper is placed properly on the printer, and verify your color settings.
Be sure to check out some other nifty functional craft ideas through our other posts here on Craft-ILY as well as checking out some videos on DIY and How To's over on YouTube. Look for "Crafting Unedited" or just click the name in blue to see!