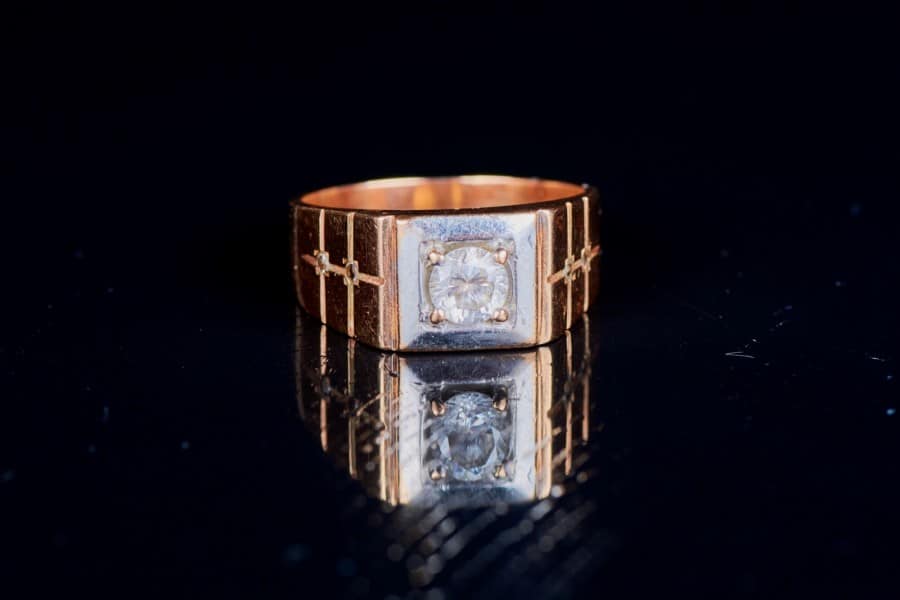 When we think of mens jewelry we think bulky and masculine watches and rings for the most part. There is so much more to mens jewelry than you think, realistically men these days wear the same types of jewelry women do. 
You see, through the years jewelry has become more than a symbol of love and affection, today it is considered a staple piece to finish off a look. Another thought that comes to mind is that mens jewelry is expensive and not affordable. Men have the same luxury as women when it comes to finding affordable and stylish options. Some of the most well known mens jewelry designers are actually affordable for everyone. 
Just because it looks like it broke the bank does not mean that it really did. You just have to know a few secrets to obtain that look. As we venture through the top brands for mens jewelry I will share some of these secrets with you. 
Tom Wood
A Norwegian lifestyle brand that started in 2013 and quickly became a leader in men's jewelry. Tom Wood was founded by Mona Jensen, who got into the industry by coincidence as she was leaving her own business for a marketing agency, according to her interview with Forbes magazine back in 2018. Tired of sacrificing for others wealth and success she decided to create Tom Wood. 
Mona's jewelry interest originally started as a hobby in 2011-2012. She would work on her pieces in the evenings and did a lot of research on the jewelry industry, reading lots of  blogs, searching through the internet and talking to people. By 2013 she had 15 employees under her in Oslo including designers, as Jensen never planned to be a designer herself. 
Tom Wood's signature piece is a chunky signet ring, stylish, sleek and though its chunky it's very minimalistic. While it's not the most affordable piece it isn't incredibly expensive either. It'll run you roughly $400 for the Black Onyx Cushion Signet ring and it looks so much more expensive.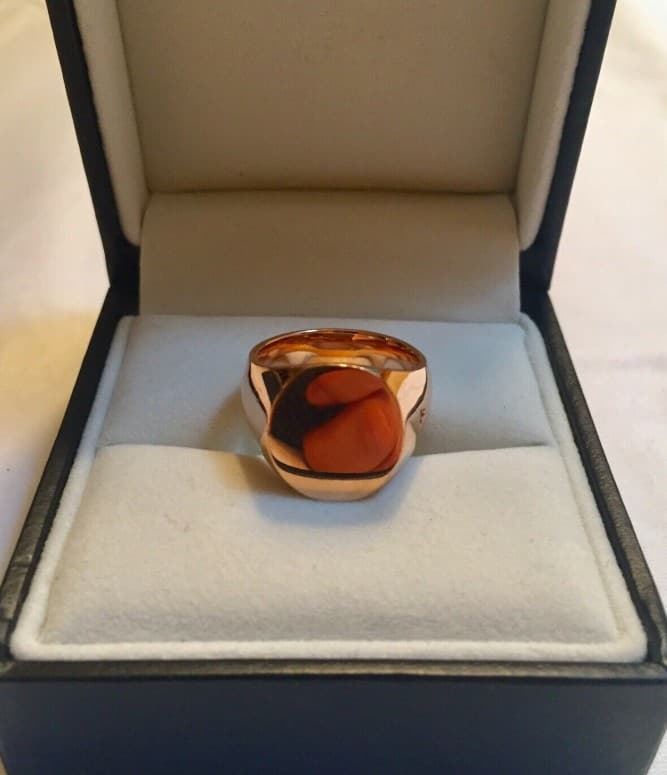 Alexander McQueen 
British fashion and jewelry designer Lee Alexander McQueen (Alexander McQueen) won four British Designer of the Year Awards before he took his life in 2010. Lee founded Alexander McQueen in 1992 featuring not only a full line of clothing but was topped off by a very unique jewelry line. After Lee passed away in  2010 Sarah Burton, Alexander's right hand design aid, took over the business and is still running it today (2020). 
McQueen was well known for putting on insane runway shows, I am talking about flames, suspending models from the Brooklyn bridge and even carousels and clowns. Alexander offers a unique line of jewelry for both men and women. His men's lineup however is more enticing than his women's line. His pieces incorporate spiders and skulls, charms and even some semi-precious stones. As you can see here in one of McQueens mens bracelets, skulls are everything. 
The most unique piece so far and in my personal opinion is the Tooth Ring, coming in at $420 with a mix of brass, antique gold and silver plating and topped with a tooth. Yes, a tooth that is surrounded with black Swarvorski crystals. Needless to say McQueen has quite the lineup of imagination wild pieces. 
Marcos de Andrade 
Marcos de Andrade is a fashion blogger that started writing about mens fashion after his first trip to Italy in 2012. A man of style and grace Marcos started his blog Royal Fashionist in 2013, it wasn't too long before he was well known by men who cared about their looks. As he studied behaviors and did research he started to realize a need, one that most men would not realize was there. This need was for not only men's accessories but for high quality accessories with clean designs. 
Marcos de Andrade is most known for his intricately-handcrafted jewelry line, each piece is carefully thought out for luxury, class and style. With locations all over from Rodeo Dr. in California to the West Indies it's easy to see why they are a selected top brand, but with locations like that you are probably trying to figure out why they are on the top affordable brands list. 
This is why Marcos de Andrade made the cut. You see just because you own a storefront on the same strip as some of the most well known and top fashion brands does not mean you have to charge the same prices they do for fine, quality jewelry. Starting at just $40 (on sale you can catch stuff even lower) and ranging to under $1000 you can find some amazing pieces that shout "I am a sophisticated and stylish gentleman". 
Martine Ali
Looking for more bold mens jewelry? Martine Ali is where to look. The Chicago born Designer, Martine Ali started as a designer for DKNY and during her internship she was responsible for designing pieces for the runway and DKNY's jewelry collection. During that internship Ali realized that she did not what to just design for someone else's collection, she wanted her own collection and from there her collections grew. 
Martine creates jewelry for some of the music industries top artists. Growing up in the 90s is where her inspiration branches from. During that time frame everything was bulky, bold and beautiful (coming from a 90s kid as well). The majority of her pieces are designed with chains and are the coolest way to display them. At first I was kind of put off by this idea but when I dove in and started looking at the collection I found myself fascinated. 
As you browse through her collection you are taken back to when Rap was real and artists like Bone Thugs n Harmony and Notorious B.I.G. come to mind. Ali has even designed bags that have a grocery cart or caged look to them, not for the minimalistic style by any means. A personal favorite from her collection is the UNI ring, sterling silver and the back is the signature Martine Ali chain and it costs $285 (current price).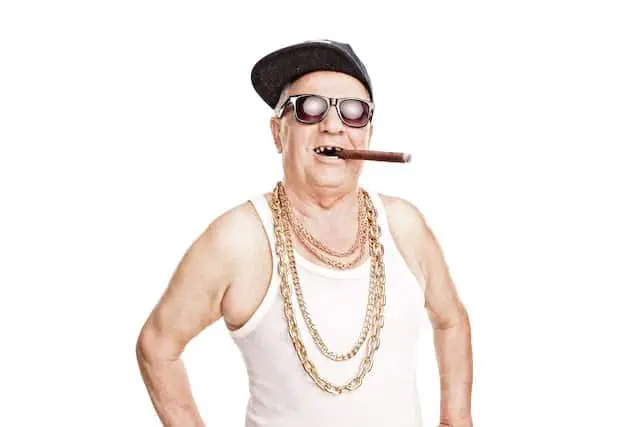 Emanuele Bicocchi
Florence born in 1983 Emanuele Bicocchi a creative minded young man decided to take on the fashion world. In 2008 he created his brand close to home in an Artisanal Heritage heavy town. Emanuele launched a brand that isn't heard of much anymore, not in the big jewelry industry anyway, and that is his collection is all handmade. 
Bicocchi uses only the finest and premium materials to create luxury masterpieces that gleam with the perfect balance of beauty and edge. You could say his pieces are "extra" as in interesting, extravagant and very bold. Running the business alongside his wife and fashion designer Gino Diamanti, who played a major role in the creativity department the trio has taken Emanuele Bicocchi Jewels all around the world. You can find the collections at top boutiques and department stores everywhere, and that is why Bicocchi made the affordable list. 
When you think of handmade you don't necessarily think affordable, this is due to the amount of crafting and labor that comes with each unique piece. However, Emanuele has managed to remove that statistic label and prices his pieces in a reasonable range, for handmade that is. You can snag up one of his beautifully crafted Chevalier Rings for about $290 (roughly), which is not terrible. The Chevalier Ring is sterling silver and you have the options of black onyx, blue lapis lazuli or white mother of pearl for the square stone face of the ring.  
You can see how some EB bracelets are quite masculine and really detailed here. 
Demand
With the high demand for mens jewelry increasing, the jewelry industry isn't going anywhere but up, not that it was ever going down or anything. Having affordable and stylish options is a must, especially in the fashion world, everyone wants to feel great in what they wear and jewelry just finishes a look and adds the extra personalization to your look. If you can't have a crazy hairstyle at your job you can always rock something that defines you in a piece of jewelry, and that goes for men, women and children alike. 
Be sure to check out some other nifty functional craft ideas through our other posts here on Craft-ILY as well as checking out some videos on DIY and How To's over on YouTube. Look for "Crafting Unedited" to see!