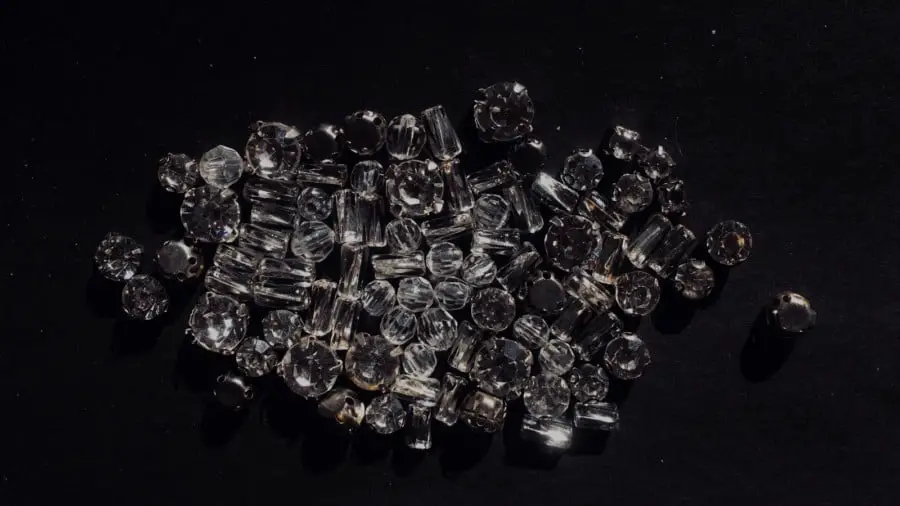 It's 2020 the turn of a decade and Jewelry has a new beginning. Now more than ever, well maybe aside from the BC era when Ancient Egyptians wore more jewelry than they could account for, jewelry and accessories play a bigger role in your wardrobe than the clothing itself. 
The top jewelry companies and brands of the new decade are well aware of this and are taking full advantage by creating some of the most incredible pieces. If you are a fashionista wanting to know what companies to look for in 2020 for your jewelry swag, look no further. 
From the most expensive companies and brands to the more affordable options for the general public I have you covered. Some of the top companies include legends such as Tiffany & Co., Cartier and Harry Winston. It seems like these names will always be well known and keep their top spots in the industry. 
The High Rollers
As with every fashion trend there are the high rollers of the industry. Some of these names are very well known by everyone and others are more on low key terms and only supply for the most elite crowd. 
Harry Winston
Founded in 1932 Harry Winston has kept the red carpet flashing with timeless diamonds and all that shines. Mr. Harry Winston "The King of Diamonds" himself started the company and it has never had a dull moment. This could be due to the least inexpensive piece being well over $3000.  Some of the most legendary jewels, Harry Winston acquired include the Hope and Jonker Diamonds. 
The Hope Diamond, one of the most famous jewels in the world, was donated to the Smithsonian in 1958 back then we didn't have as much mail theft because he sent it in registered first-class mail.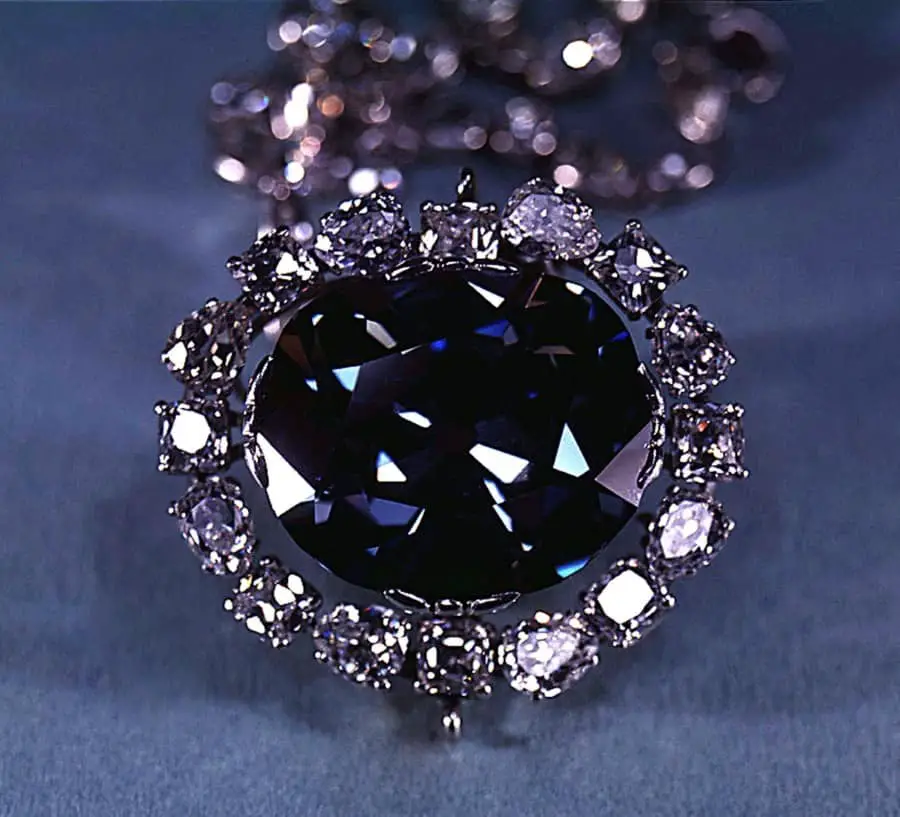 The Jonker Diamond was the first to be cleaved in the United States in 1934 and has since been sold or auctioned out to various international and American jewelers. Winston was the very first to lend diamonds to an actress for the Academy Awards, Jennifer Jones who was named Best Actress in 1944. In 2014 he purchased the largest pear shaped stone that is now known as the "Winston Blue" from an auction. 
In the 2020 Golden Globe Awards Red Carpet was dominated by Harry Winston pieces, with no 
less than six women and one man were dressed with his works of art. 
Cartier
Regarded as one of the most prestigious jewelry manufacturers in the world, was founded in 1847 by Louis-Francis Cartier. Cartier remained a family run company until 1964 when it became a subsidiary of the Swiss Richemont Group. In 2018 Cartier was ranked 59th most valuable brand in the world. Since 1902 the iconic brand has held several royal warrants starting with Edward VII who ordered 27 tiaras for his coronation. 
In 1904 Cartier designed his first men's wristwatch the "Santos", he designed it for a Brazilian pioneer aviator. In 1907 he had signed a contract with Edmond Jaeger to exclusively sell Cartier's watches. In 1904 he also received his first appointment as an official purveyor to King Edward VII of the United Kingdom. 
Where is Cartier in the industry today? Well it was a runner up in the 2020 Red Carpet Golden Globe Awards contest (not an official contest, one I made up), while Cartier did not take the lead spot they DID come pretty close by dressing no less than five celebrities. Jason Momoa being one of those celebrities wearing a Cartier Fine Jewelry brooch in 18k white gold, onyx, emerald and diamonds; and a 46mm Ballon Bleu de Cartier rose gold watch.
Buccellati
In a more recent, but not really recent as in today's founding, Mario Buccellati opened his first jewelry boutique in 1919 in Milan. Fast forward to 1951 he opens up shop in the United States with his first store being located in New York on Fifth Ave. Four years later he opened a second store in New York, assisted by his son Luca. 
Founded In 1973 the Italian Gemological Institute Gianmaria Buccellati, along with other professional colleagues where he was President for the next 25 years. Five years later Gianmaria opens up his flagship store in Paris, confirming his status among "the most prestigious jewellers of the world".
At the turn of the twenty first century  the Smithsonian held an exhibition ""Buccellati: Art in Gold, Silver and Gems" featuring the work of Mario and Gianmaria Buccellati. The following year Gianmaria launched his first watch collection in Geneva and they were absolutely STUNNING! In 2013 the company closes a deal with Clessidra to sell the majority stake of the company but the three sons stay active in the company. 
Fast forward to 2019 when Cie Financiere Richemont acquired 100% of Buccellati from Gangtai, though the newly acquired family owned company did not suffer any loss of ownership. 
Tiffany
The American luxury jewelry company was founded in 1837 by Charles Lewis Tiffany and John B. Young in Brooklyn, Connecticut.The original name for the company was Tiffany, Young and Ellis, it wasn't until 1853 when Charles took control the name was shortened to Tiffany & Co.  Unlike the other high rollers that made the cut Tiffany does not just sell jewelry, they sell all types of luxury goods.
Tiffany took on quite the straight forward approach when it came to pricing jewelry, in the 1830s haggling prices was a big thing but Tiffany was not having any of that. All of their merchandise was clearly marked and they were a cash only operation. Back then it was the norm to have to negotiate on goods and use a line of credit (which hasn't changed much even today). From multiple CEO's losing their jobs to becoming one of the most popular brands known, their history is really intense.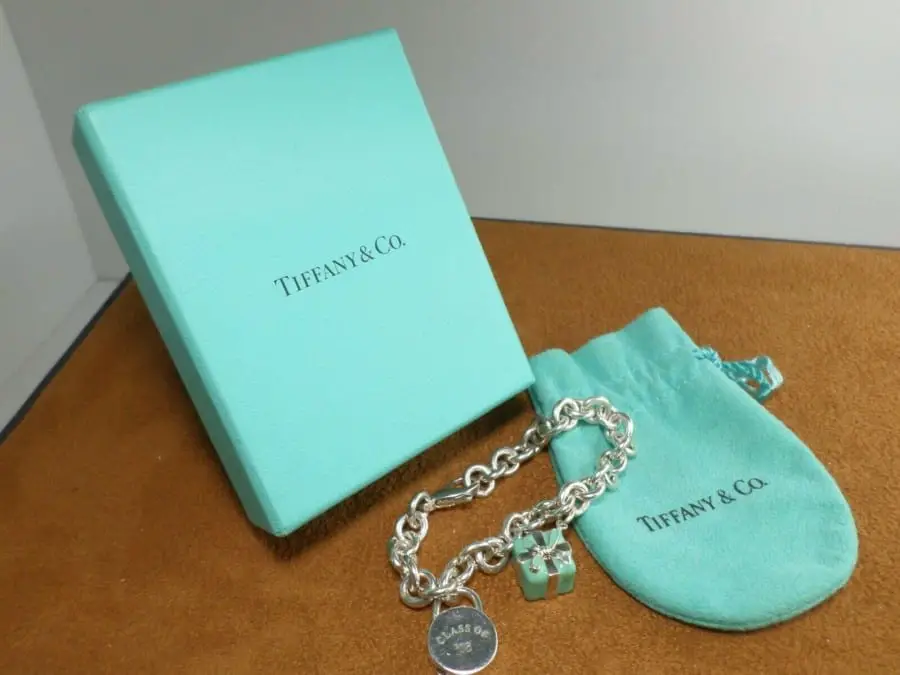 Tiffany & Co. are known for their sterling silver and diamond jewelry, the iconic "little blue box" still stands in one of the top spots for trending companies. But where did this little blue box come from? Well it actually is from the color which is labeled "Tiffany Blue" also referred to as robins egg or forget me not blue. The color was very popular during the time Tiffany & Co was established and was a favorite of Victorian brides. The box was introduced in 1886 as their original engagement ring setting. 
Today Tiffany & Co still dresses celebrities and royalty, but they are well known for their sterling silver pieces that are more affordable to the general public as well. As they change their designs and add more color to their production we will see them a lot in the new decade. 
The General Public
We've covered the High Rollers and are now daydreaming of what it would be like if we could live that lavish lifestyle and wear fancy and elegant jewelry. Well snap out of it because I have something awesome to share with you. I have found the top jewelry companies that have more "general public" price tags for their pieces and they are stunning. One day I see these designers dressing royalty. 
DRU. Jewelry by Thea Miller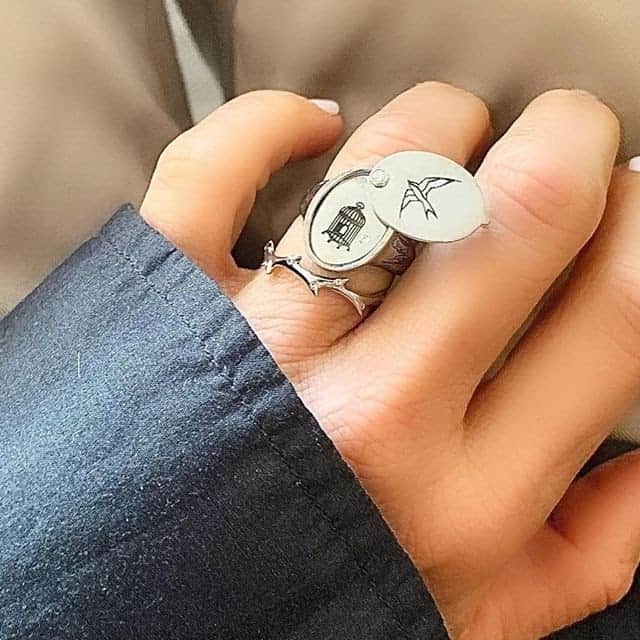 New to the industry Thea Miller launched DRU.Jewelry in 2016, her products feature meaningful and inspiring symbols, icons words and phrases with very intricate details. Thea has based her entire brand on one word, "struggle" internally and externally, personally and as a nation. Her pieces are meant to empower the wearer. 
DRU. Holds a special place in the industry and is high on the radar for the hidden meanings behind every product. Her specialty is hidden gems in unexpected places, known for authenticity and edgy designs. I believe the best part about DRU. is how well it connects with the wearer, when you look at the gallery online you weren't really going for anything specific but one of the items will definitely reach out and grab your soul. 
My favorite part about this new runner up in the industry? Her message and her reasoning for creating the collections, empowerment, armor, self love and humor. Thea really hit the nail on what she incorporates in each piece she creates, just like a wedding band when you look down you are reminded of some sort of why or moment in life. 
Big things are coming for DRU., I can feel that 2020 is going to be her best year yet. 
GiGi Ferranti
Italian designer Gina Ferranti founded GiGi Ferranti in 2015. Her designs are all influenced by her Italian heritage. Gina has struck the jewelry industry with a more architectural approach with fine lines and bold geometric shapes incorporated into each of her fine jewelry pieces. 
Gina works with master jewelers in New York City where GiGi Ferranti is located. She started her career in the jewelry industry following her fashion career in 2011. The philanthropist is always looking for ways to give back to her local community,  and has in many ways by making donations to organizations like Fillmore Cares for Breast Cancer Research and the WIlliam's Syndrome Association (along with many others). 
Her connection with today's fashion in New York has helped her immensely when it comes to her designs. She mixes up clean lines with geometric patterns so there is no easy way to replicate or copy her styles. 
One of her best sellers is the Lucia Stacking bands, these are really just as neat as they are stunning. There is a variety of metals and gems to choose from that you can mix and match for your own elegant or fun look. 
GiGi Ferranti is still a bit higher on the price tag but very affordable for most people. The prices for some of the collections start around $450 and go up into the thousands from there in doing some quick browsing online they don't exceed $10,000. Even the amazing bridal collection is affordable and I will say absolutely stunning. 
While the brand doesn't have an extensive product line up, it is quite the lavish collection. 
Talon by Emily Hirsch
Inspired by the stars and spiritual guidance Emily Hirsch founded Talon in 2009. Her first designs were made with glass and metals that came with vials of essential oils. Emily grew up in California and her parents have been described as true hippies built their own geodesic home on the vineyard where she lived most of her childhood. 
The founder of Talon didn't come from a jewelry background by any means, she went to college to study biology spending 6 months in Costa Rica and Mexico adventuring and exploring then went into the wine business. After the wine business she took her career to New York where she discovered her love for jewelry. 
Hirsch's first piece was the aromatic amulette vial necklace which combined two of her passions, jewelry and scent. Sounds strange to have a passion for scents, but when you grow up in a vineyard and in California scents are everything. The smell of fresh grapes and ocean air create a sense of happiness and calm. 
Talon is a company that has their eyes in the stars, each piece is created with a spiritual and celestial thought. Her latest collection incubuses metaphysical concepts. The collection is named "Love, Death and Rebirth" and it features the sacred heart, the skull and the phoenix (my favorite part). The decade has its eyes on Talon and I am sure Emily already felt it. 
Eden Presley (named after her two daughters) by Gwen Myers
What started as tweaking jewelry her husband gave her has now grown into something huge, Eden Presley came about. Eden Presley is a jewelry company founded by Gwen Myers and named after her two daughters. Gwen's desire to recreate jewelry with her own style lit a light bulb inside her head she never thought was there. Creativity, bing.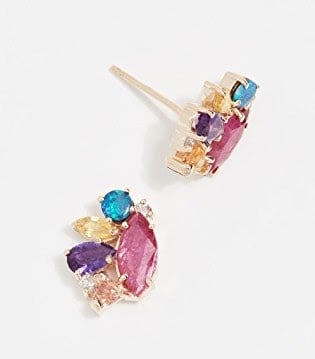 Each Eden Presley piece is entisive, unique and creative. From bold colors being mashed together to a variety of precious and semi precious stones all put together to create something that looks thrown together with purpose. When you have a creative mind like Gwen (I know this as I too have a creative mind) you tend to see colors and shapes that normally one wouldn't think go together, then you make something spectacular happen and a beautiful piece is created. 
This self-taught technician is so much more than that, she is a designer, creator and inspiration (for me at least, HA). When she is creating a gem, she is working on a piece of art, a very tiny piece of art. All of her pieces start in her mind, make their way onto paper then starts her process of creating the work of art. 
Through the years jewelry has evolved so much, the new decade 2020 is nothing different. It won't be long before we see the slap bracelets loaded with gems and jewels. The top high rollers haven't really changed much however I see some of the low ballers making their way to the top spots very soon and taking over the industry. Let's face it, pretty things are always better when they are less expensive!
Be sure to check out some other nifty functional craft ideas through our other posts here on Craft-ILY as well as checking out some videos on DIY and How To's over on YouTube. Look for "Crafting Unedited" to see!