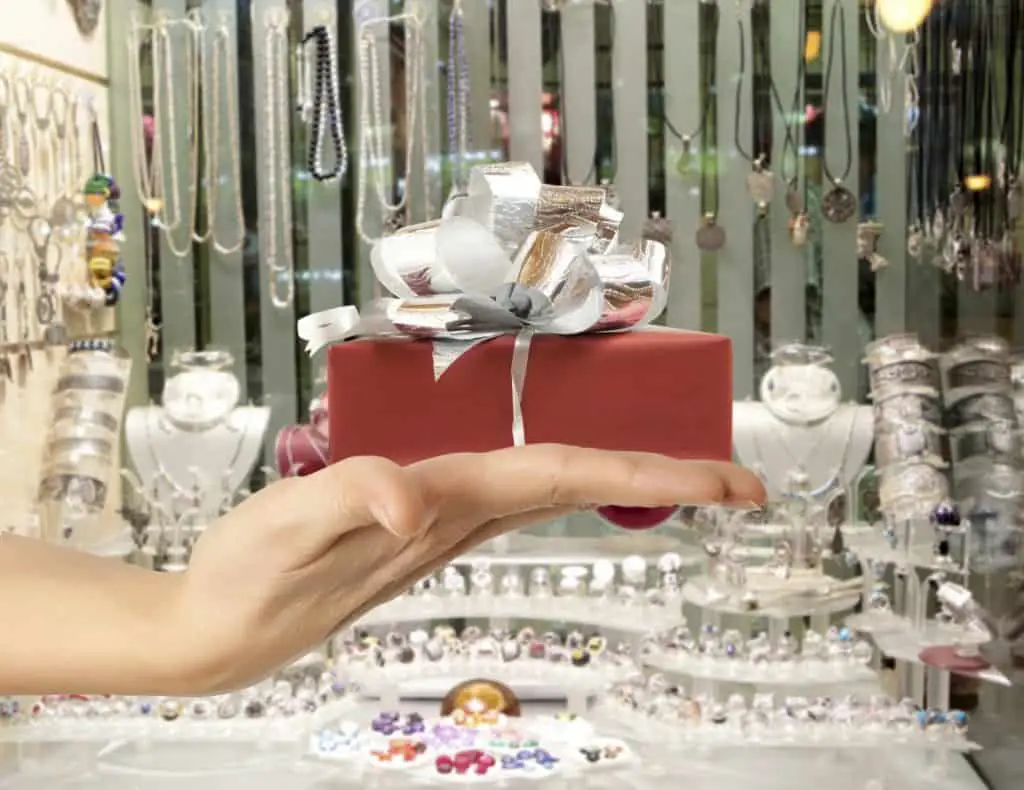 I don't know about you, but I love saving money. However, I also enjoy getting what I want. Often it's hard to have both. You either spend money to get what you want or you save the money and forgo your wants. 
Sometimes, the stars align and you get to buy something you wanted and not totally blow your budget. That is one of my favorite things, whether it's groceries, clothes, electronics, makeup, but especially jewelry. 
Real (and when I say real, I mean authentic gemstones and metals not fake) can often be very expensive. Most people that have a wedding or engagement ring know what I mean. Sometimes the metals of the jewelry are expensive, but often it's the gemstone or diamond that really drives the price up. However, affordable jewelry is out there. You just have to look for it by shopping around. You can easily find stuff in your budget.
Today I'm going to share with you some budget-friendly places to shop for jewelry. Some you may not have even heard of, but you are going to love them. Whether you're shopping for costume jewelry, mid-priced jewelry, or high-end jewelry, there is a place out there for you to shop.
Online Stores
Shopping online can be super convenient if you know what you are looking for, or even if you just want to peruse different selections. You can look through different styles and pieces in any price range and have it shipped directly to your home (or office or wherever you want). When you are searching through most websites, you can select which piece of jewelry and the price range you want to stay within. It can make jewelry hunting very easy.
Sometimes when shopping online, you can also find special deals or promotions that are only available on the website and not in stores. So that's fun (I love sales). Most online stores offer free shipping if you spend a certain amount as well. Shopping online does have some benefits.
Amazon
Amazon is a major online store (they're like the Wal-Mart of the internet – they have it all).  They even have a huge variety of jewelry in a large array of prices. Rings, bracelets, watches, necklaces, anything you can think of, they will have it. You can search for costume jewelry that may be at a friendlier price point or you can search for real (fancy) jewelry that may be a little more costly (but still reasonable).
Amazon might even shock you, but they have some amazing pieces for not a lot of money. Of course, they have gorgeous high-end pieces that have a very hefty price tag (but we aren't only looking at those pieces right now). If you have Amazon Prime, it adds to the convenience of shopping online. You get to shop in your pajamas and you can even save on shipping (I love free shipping) if you purchase Prime option. You will have lots of possibilities by shopping through Amazon.
Etsy
Etsy is also a fun place to shop. Many of the things on Etsy are handmade as well (you know, made with love). Etsy has costume jewelry as well as higher-end pieces. You can find antiques, things that are handmade, and you can order custom pieces from a variety of jewelry makers. Etsy is nice to shop from because you are usually supporting a small business (which is one of my favorite things to do). 
Something that makes Etsy unique, is that you can buy from shops all over the world. So if you're looking for a specific style made by someone in Europe, you can absolutely do that. (Though shipping from overseas is usually a little more expensive.)
Fun fact, a close friend of mine and I purchased rings that were made in Ukraine. They are a boho style made from resin with green moss and small pieces of gold, silver, or rose gold foil inside. They are super cute, unique and were not expensive at all. We wanted something to resemble our friendship and remind us to be mindful of waste (Go Green!). We were able to find that on Etsy.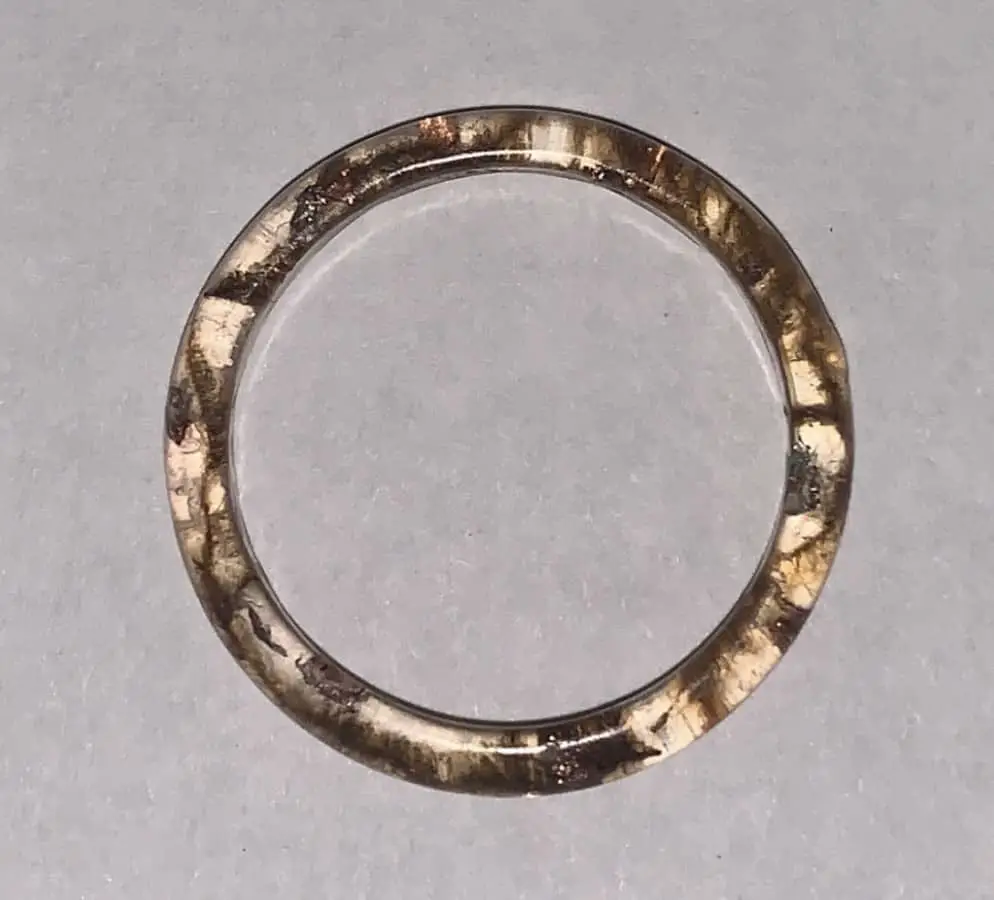 Baublebar
Baublebar is a website (honestly it's something I stumbled upon and love it). This website has some beautiful pieces. Their pieces are trendy and fashionable. Baublebar gives you some flash with not as much of the cost that usually comes with it. Some things are reasonable (starting at $20) but they do have high-end pieces as well (those will cost a couple hundred or more). But it's all gorgeous. They even have personalization options.
Overstock
Overstock surprised me by having an amazing selection. Like a seriously phenomenal selection. They have a huge variety of jewelry, including pieces made with real gemstones as well as with cubic zirconia. Overstock even has different metal options to choose from. Another shockingly wonderful thing is their price range. They have pieces for under twenty-five dollars to pieces in the thousands. So they legit have options for every single budget range.
Jewelry-Outlet
Jewelry-Outlet.com is an online outlet store. They have a pretty broad selection with pieces priced under $100 and of course pieces in the thousands. What's special about this website, is everything is real. They do not sell costume jewelry here. But you can get something authentic within a reasonable price.  Be careful, they offer financing and it may be hard to resist some of the stunning pieces they have available.
Ross & Simons
Ross & Simons technically has a storefront, however, they only have a few storefronts in the North-Eastern part of the United States, so unless you're local to them, you have to shop online. But wow. First of all, they have a VIP rewards system. I love it when companies reward and give back to loyal customers. 
They also have a large selection to choose from. They have diamonds, real gemstones, faux gemstones, cubic zirconia, and different metals (gold, silver, platinum, etc.). Like most websites, they have a clearance section (my favorite section everywhere) and offer different sales throughout the year.
Ross & Simons just has so many things. The selection is truly amazing, they even have kids jewelry! So you can spoil everyone when you shop from here because there is truly something for everyone and any price range you want to stay within.
Cents of Style
This store is amazing. First of all, they are all about women empowerment (I love this because women are people too). "We believe that when you look good, you feel good and then you can, in turn, pass the good to those around you". This was taken directly from their website. This is so uplifting and amazing to see as part of a company's statement! I know I always feel more confident when I make an effort to look good, whether it's makeup or adding some jewelry. I love that they are promoting self-confidence for women!
Cents of Style has all the things! They have all kinds of women's apparel, shoes,  accessories, and jewelry. The jewelry is wonderfully priced! Jewelry starts around ten dollars (maybe slightly less if you're getting something that's on sale) and goes up to about twenty-five dollars. I love that it looks beautiful and is expensive (we don't always need real and expensive to feel good). What an amazing deal to support female empowerment and feel cute!
Buy Local
If you live in a town (or near one) at all, search for local jewelry shops, especially if you live in a shopping district. It'll boost the local economy and you'll find something unique, possibly one of a kind (this is the best!). 
Different towns, in different states (or even countries), will have different "themed" jewelry. For example, in Florida, a lot of the local shops (small businesses) have beachy themed stuff. Things made with shells or starfish and lots of it is blue and green in color.  
Even the time of year you're shopping will determine a lot of jewelry design. Spring and summer, you'll find lots of floral designs with pretty colors. Wintertime will focus on Christmas themed jewelry (red, gold, green, and white) or winter-themed (blue and silver). 
Small local shops will have cute inexpensive options and you get to represent a local business. So park the car and go for a stroll through your local shopping district or downtown area.
If you don't want to walk around, I promise there are small business owners nearby trying to sell their jewelry. People start their own crafting or jewelry making businesses, sometimes for extra money or to replace their current income. You may not know someone personally, but someone you know does. Support your neighbor or friend and buy your jewelry from them if you can. 
I have my own online craft store and I make jewelry too! You can get some really neat one-of-a-kind pieces made, I even do custom orders for individuals. You can check out my shop by going to "Shop Craft-ILY".
Go to Stores Large and Small
While some retailers are hurting, some are thriving. Going to a store physically can be more fun than trying to buy things online. When you go to a store, you get to try things on and see what the true color is (sometimes a camera doesn't capture the exact color). It allows you to actually see what that piece of jewelry would look like on you with your coloring as well. Plus if you have any questions, you can talk to someone directly and get an answer immediately. 
Or if you have a huge distaste for going to the mall or to any actual store, you can still shop online. Most stores have their own website. Sometimes there are even online-only sales (sometimes store only). So that's hit or miss but you can find cute budget-friendly pieces regardless. The best part about shopping at big retailers is you can use coupons!
The Jewelry Exchange
The Jewelry Exchange is an online store with select warehouse locations. They specialize in real jewelry as well. You will have a hard time finding faux stuff here. Because of that, these pieces are a bit more expensive. Some are still budget-friendly.
They do have jewelry available for under $100, but most of that is silver. The pieces made of gold and platinum do cost more. I discovered if you go to the specials tab and then select "this month's specials' ', you'll be able to find and look through stuff that is under $100. But if you're wanting and able to splurge, this would be a place to do it.
I also find it nice that they have a call center and the hours for it posted on their homepage (as well as the number). They also have financing available if you want or need it.  The Jewelry Exchange is very much about getting their customers what they want.
Madewell
Madewell is an apparel store (for men and women). They have clothes and an assortment of accessories, including jewelry. The jewelry you can find here is very cute and simple. This store is extremely budget-friendly. Lots of jewelry under $100.
There is something about the simplicity that calls to me about the jewelry from here. Most pieces are understated but so elegant. You can really dress up an outfit with jewelry from here without breaking the bank.
Francesca's
If you've never been to Francesca's, you need to go soon. These stores are usually small and very much like a boutique. You can go to a brick and mortar location as well as shop online, but I personally think this is the kind of store you need to walk through.
The one near me has that elegant cluttered environment to it. They usually have lots of stuff and it's in a small space, but everything is easy to view. I love to walk around and look at all the fun pieces of jewelry (and even cute knick-knacks for gifts). Francesca's is definitely an enjoyable store to shop at (so go if you haven't!).
Claire's
We cannot forget Claire's. Claire's has all kinds of accessories and jewelry. It's definitely costume jewelry (though they do have real earrings for the ear piercings). But it's cute and can be fashionable and is very good for the budget. 
They have sets of basically every type of jewelry. You can get packs of rings and earrings (so you'll have lots of variety and options when creating your outfits). They have lots of necklace options as well, like friendship necklaces. Who doesn't want matching necklaces with their bestie? 
You can definitely get your money's worth here. Claire's has sales throughout the year as well. So between the sales and the sets or packs, you get a lot of jewelry for less.
Paparazzi Accessories
You may have heard of them, you may have not. But they are a newer company sweeping through. They have gorgeous jewelry and the best part? Everything is five dollars. Yes, everything. That leaves so many options for you to splurge on costume jewelry and be fashionable. I love my few pieces.

When you purchase Paparazzi, you are purchasing from someone who was brave enough to start their business (yes multi-level marketing). Some people don't like to support multi-level marketing style companies, but when you do you're supporting a person individually, not just the retailer. Plus, you cannot beat five dollars for a piece and sometimes even a set of jewelry. If you go to their website, it can help you find a local consultant and get you started on building a stylish collection. Yes, I feel the need to remind you, five dollars apiece!
Department Stores
Believe it or not, most department stores have a large selection of jewelry and it's beautiful, just like you'd get a fancy jewelry store. They have finance options available if you want or need it. Most have costume jewelry as well as nicer high-end jewelry.
Who doesn't enjoy a good sale? Most of these stores have sales (some better than others) off and on throughout the year. But they also have pieces in every price range. If you need an inexpensive watch because your kid lost theirs, they will have a ten dollar option available (or something close to it) for you. On the other hand, if you want to pick out a special necklace for your mom, they will have it too. They have a ton of options to chose from.
One of my favorite things about department stores is coupons! Not all have and allow the use of them on jewelry. But some do! For example, JCPenny sends out coupons all the time and you can often use them with sale prices. Talk about amazing savings for a fun and fashionable style.
Happy Shopping
There are just so many jewelry shopping options available. Some stores have stuff in just about every budget while others only carry stuff on the affordable side or super high-end side. Regardless of your budget, there is a place for you to buy your jewelry. 
Explore your local area or browse around online. There is an abundance of jewelry stores and jewelry makers out there that can help you find what you need (or want). Have fun and enjoy your next jewelry shopping adventure no matter where it is.
Be sure to check out some other nifty functional craft ideas through our other posts here on Craft-ILY as well as checking out some videos on DIY and How To's over on YouTube. Look for "Crafting Unedited" to see!