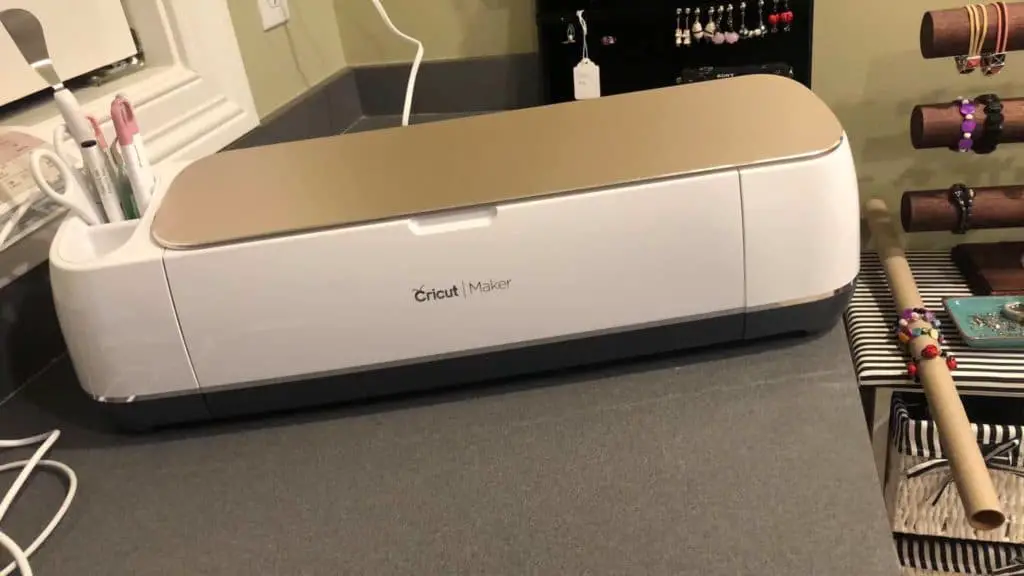 So you've probably heard about Cricut and all their machines and everything they offer by now right? Well if not, I will tell you about my experience thus far with the two machines I have. I literally JUST got the Cricut Maker yesterday and am already obsessed! You see when I started this whole journey I started with the Cricut Explore Air 2 and ever since I have wanted the Maker but wasn't sure what exactly what it could do that the Explore 2 could do. Honestly, outside of doing a little reading on it I didn't know much at all. I got started making projects and just left it until I had time to do some research and see what the difference was. I also didn't need to grow to many other materials just yet. 

That changed about a year later, I started getting more and more curious, wanting to grow and make more. I started getting some serious FOMO after I joined a few crafting communities and realized I WAS missing out on quite a lot. I was already able to cut paper, cardstock, vinyl, some canvas and a few other things but I was stuck. I was getting frustrated with wanting to be able to do more without trial and error (with way more error) and wasting materials.
The Air Explore 2 is an excellent machine don't get me wrong, I have loved it.  It has taught me so much as far as learning how to place what and where and a whole lotta patience. More than my toddler has taught me on the patience side. If you're just starting out the Air Explore is a fantastic starting point that will not get you too overwhelmed with ideas and projects. 

The Maker however I have learned in the one day that I have had it that it's an entirely different ballpark. There are so many materials you can cut and they are making it so you can do more too! Wood, fabric, leather, felt, foam and more! You also have access to more blades and tools! The creativity in my brain is in overdrive with all of the ideas I have brewing up there (you may see smoke in some of my videos haha). 
So far the Maker has taught me that even though the machines are very similar, they are also VERY different. Kind of like identical twins, looks are similar but totally different personalities. So I am going to share some of my initial thoughts on the Cricut Maker with you and some of the tools that I would suggest getting at the same time you get one (eventually I know you will). 

My very first thought was that it was heavy, thankfully I don't travel with mine but I can tell you that if I did, I'd be in trouble. It weighs around 22lbs where the Explore Air weighs in at a whopping 14(ish)lbs, so basically it'd be like carrying around a 1 year old all over again. Then as I pulled it out of the box (which was very well packaged) I realized what a beautifully designed piece of machine I had purchased. Let's put it this way, you know the way your hubby looks at you when you dress up and get all sexay, or the way he looks at a ridiculous car? That's about the look I gave this thing. It is modern, clean, the top cover piece is metal and I went with the champagne color so that added beauty to it as well.
As I finished unboxing my new toy I fell head over heels for it. Seriously, they packaged this baby like it was just that, a baby. Everything was coated in plastic or wrapped in foam so that it would be protected for you. Cricut went all out and held nothing back on this packaging!  Oops, I drifted off rambling again, sorry! Back to the beauty…So after I got all googly eyed over the outside of the machine I decided to dive right in by opening the machine and right away I noticed a big difference. There was no "open" button so I had to pull out the instructions (which I never do) and low and behold all you do is open the darn thing! Now you know those images of when Jesus welcomes you to those pearly gates (I am not a religious person by any means) and you hear the angels sing ahhhhh?
Yea, well that is what I heard when I opened it, it was like I met my maker in the most beautiful way. So to open it you lift the top cover and the bottom just drops open (kinda like my mouth did as it happened). As it opened I noticed more differences, the blade housing looks way more sophisticated and very modernesque, the mat loader is very clean and seems to have just a tad more space and there is no smart dial, only your feed, go and pause buttons which makes the machine look super clean. You can see in the images that it is very well put together and it doesn't have a ton of bells and whistles displayed, but don't let that fool you this thing is LOADED with bells and whistles. I haven't even begun to unlock all of them so I won't go into details on that. 
One other super cool feature is that the machine has a slot on it for your phone or tablet and it can charge your device with a USB plug too! This means that you can design in the Design Space app and cut right from your device and not worry about draining your battery! Honestly, it's the little things in life right?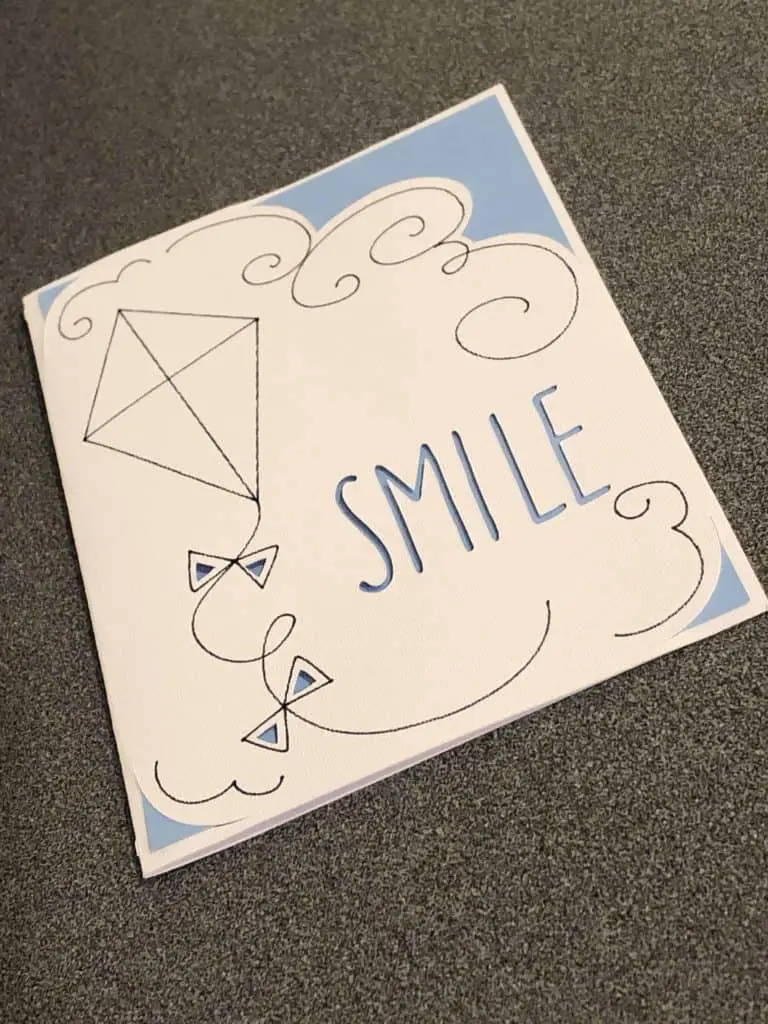 Once I got it all opened and hooked up, which by the way Cricut makes this process insanely simple, I went on to go for my first project. It was the free project that came with the machine which was an adorable card that I will be giving away to a kiddo for his birthday this weekend. Two for one here, free card saves us moolah and it was a great first impression for the machine. For the first project you needed to use the fine point blade (comes with machine) and a scoring tool. I have a scoring pen already (you can purchase one here) and used that, but you can use the pen or the scoring tip. Everything else you need for the first project is provided. I loaded everything up, followed the prompts and started the machine.
First thought…that.is.LOUD, I am not sure exactly what I expected it to sound like but it really shocked me. The Explore Air isn't quiet per say but I could definitely cut a project without anyone in the other room hearing, no more sneaking in crafting time. The other thing I noticed as it started to cut my project is that because there is no smart dial it adds a "finalizing" step before it cuts, not an inconvenience but just making a note of it so that if you see this step to not worry. Next I noticed its speed! This thing is QUICK! I'm talking like less than a minute and I had a finished cut! The card is perfect and I can't wait to make more!!
So my final thoughts on the Cricut Maker are, if you are contemplating on purchasing one just stop now and take the plunge. To me it is 100% worth it!