Printing on shirts and t-shirts can be a fun and profitable activity if you have unique ideas. Sublimation is a popular and efficient way of printing designs on t-shirts, but it doesn't work on all materials. So, you may ask, are Gildan shirts good for sublimation or not?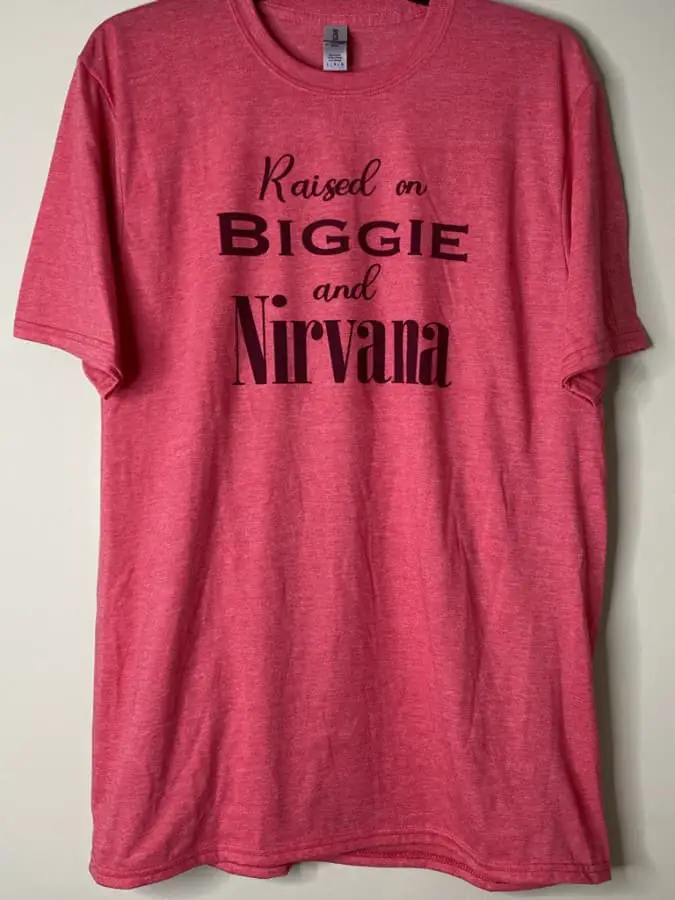 Gildan shirts can be good for sublimation, but you have to consider how much polyester they contain. Sublimation print gives the best results when used on polyester garments, whether pure or a blend of it. Sublimation inks tend to make the strongest bonds with polyester fabrics.
If you're curious about how sublimation works on Gildan shirts, read the remainder of this article to learn more. We'll first see how and on what materials sublimation works and then look at its efficiency on Gildan shirts in particular.
What Is Sublimation and How Does It Work?
Sublimation is a printing technique on fabric through which a design is transferred onto a piece of clothing. This method uses special inks and heat to transfer the design, and it's somehow unique in that it allows whole garment or seam-to-seam designs.
If you don't know how sublimation works, you can think of it as a tattoo, but it works on a piece of fabric instead of your skin.
First, you have to print a design on a special paper. This paper is called Sublimation Paper, it is available from many retailers. You can find WalaSub Paper on Heat Transfer Warehouse, which is a preferred brand. Then, the printer transfers the design to the fabric.
Heat plays a key role in bringing the ink and fabric together. It evaporates the ink so that it can seep into the fabric and leave a permanent print on it. It also expands the pores of the fabric, making it easier for the ink to penetrate the fabric. Then, after applying pressure, the ink cools down and becomes solid again.
So, through the sublimation process, inks turn directly into a gas without turning to liquid. Once the process is over, you'll have a permanent, full-colored print that's resistant to fading, cracking, or peeling.
Sublimation is becoming more popular, especially for small batch orders like printing on-demand t-shirts. We'll talk more about the materials that produce the best results with sublimation in the next section.
What Type of Material Is Best for Sublimation?
Sublimation printing works best with synthetic materials like polyester, whether it's 100% polyester or a blend of it. You can apply the sublimation method to natural materials like cotton, but the result won't be permanent. The higher the polyester percentage, the better the print will be.
Fabrics made of polyester are the best choice for sublimation. However, to get the best result, you need at least 50% polyester – 65% and more is preferred. The reason is that sublimation inks only bond with polyester or polymer-coated materials. So, synthetic silk, synthetic satin, and even a 50/50 cotton-poly shirt can work well with sublimation.
Note that not all polyester garments are suitable for sublimation. So, if you're planning on starting a t-shirt printing business, you should find suppliers with sublimation-certified products. The dye in these products won't react with the inks when it's exposed to heat.
Sublimation and Gildan Shirts
As mentioned earlier, sublimation works on Gildan shirts. However, it depends on the shirt's material because Gildan produces a variety of shirts with different polyester percentages. The sublimation print method works best on man-made materials like polyester, and a higher percentage of polyester is better.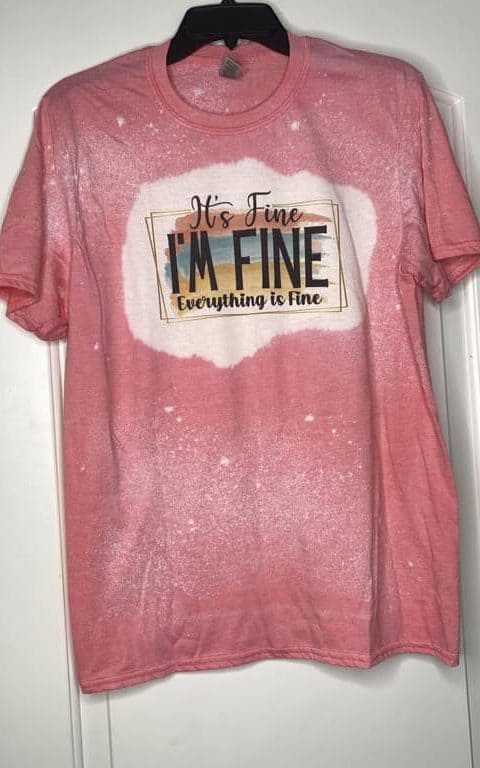 That said, note that shirts purely made of cotton aren't a good choice and you should avoid them. Although you can use them for sublimation print, the result won't be desirable and doesn't last long.
However, Gildan also offers shirts that blend cotton and polyester. The key here is to consider the percentage of polyester used in such products. Less than 50% won't be suitable for sublimation, and the higher its percentage goes, you'll have a more vivid and durable print.
One of the most suitable Gildan shirts for sublimation is the Gildan Softstyle (aka Gildan 62000), made of 65% polyester and 35% cotton. The label says 100% Softstyle cotton, but don't let that confuse you. If you read the fine print, you'll see the 65-35 combination. The Gildan 42000 is also a great option. It's made entirely of polyester and has strong antimicrobial properties.
Both of these options are super soft and come in a variety of beautiful colors to choose from. So, you can unleash your creativity and hopefully make a lot of money selling unique outfits to your customers.
Nevertheless, note that as sublimation is a kind of dying process, the shirt's color may bleed through the transfer. So, the lighter the shirt color, the more vibrant print you'll have, unless you transfer a solid black or darker color.
How To Take Care of Sublimation Shirts
Here are a few pointers to help you take good care of your sublimation shirts to make them last longer and look better:
Turn them inside out when washing. 
Only use cold water as heat could affect the ink.
Don't use bleach at all.
Avoid all kinds of fabric softeners.
Use NON-phosphorus detergents.
Hang the washed clothes immediately to dry.
Tumble dry them at low temperatures.
Don't wash colored and white items together.
Hang shirts on wooden or plastic hangers when dried.
Don't iron your shirts since high temperatures can ruin.
Following the tips mentioned above helps you properly take care of your sublimated shirts and prevent their print from fading or other potential damages. This way, you can enjoy their vivid prints for a longer time.
Bottom Line
Depending on how much polyester is used in Gildan shirts, they can be a good choice for sublimation printing. Since the process uses heat to print ink onto the material, the results last longer and are more attractive. The point is to choose shirts with higher percentages of polyester and lighter colors to have a vibrant and permanent print at the end. Also, make sure to follow the washing instructions to keep your printed shirts in good condition.
Be sure to check out some other nifty functional craft ideas through our other posts here on Craft-ILY as well as checking out some videos on DIY and How To's over on YouTube. Look for "Crafting Unedited" or just click the name in blue to see!