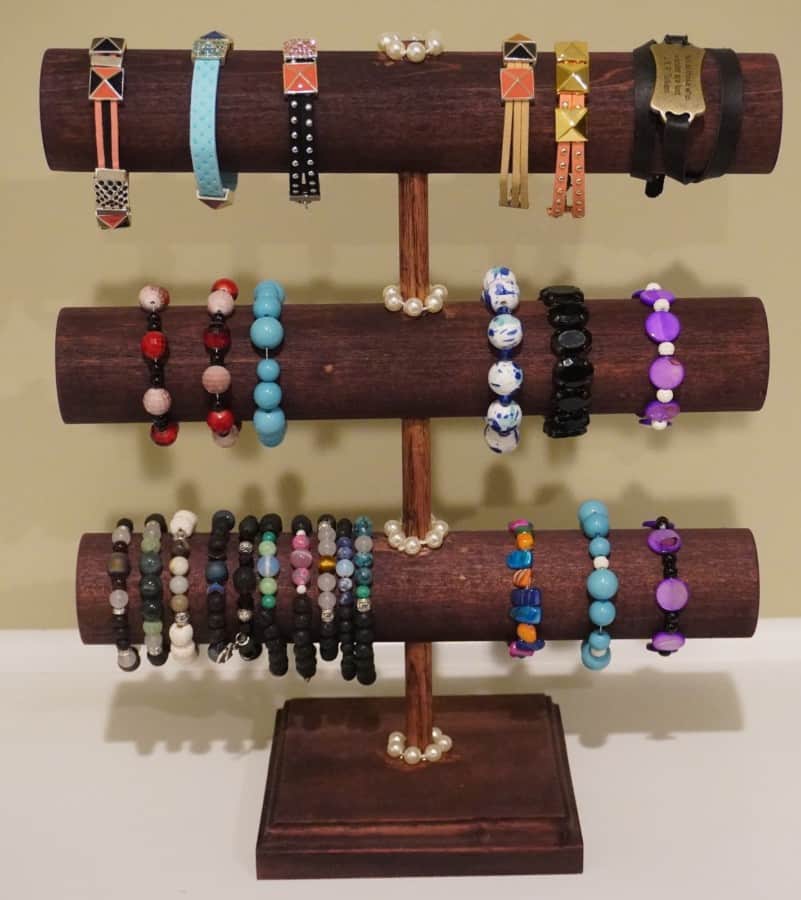 Bangles, Cuffs, Tennis, Charm and many more there are probably over 100 styles of the iconic piece of jewelry out there. The Bracelet is the most versatile and in my opinion fun kind of jewelry to wear. They don't have to match your outfit (though it's great if it does!) and you have the option to layer or stack them. 
Below are just a few of the most popular and interesting bracelet types that I have been eyeing here and there. Some I have even made! Making bracelets is one of my favorite things to do in my crafting business. There are so many different styles and colors you can mash together for an amazing look.
| | | |
| --- | --- | --- |
| Affirmation | Designer | Pearl |
| Alternative Health (natural healing) | Friendship | Slap |
| Bangle | Hololith | Slider |
| Beaded | ID | Sports |
| Braided | Infinity Link | Statement |
| Chain | Kada | Tennis |
| Chakra | Layered | Wooden  |
| Cuffs | Leather | |
| Delicate | Link | |
I am going to review my top 10 picks and quickly describe the rest for you so you don't have to go wandering aimlessly through the internet. But first a little history lesson on where they originated from and when.
The History
According to our good old friend Wiki the bracelet is a piece of jewelry that is worn around the wrist, they serve many uses including some that are for medical purposes and are mostly worn for fashion or decoration purposes. Egyptian bracelets date all the way back to around 5000 BCE. I think that it's such an awesome culture to learn about. 
One of the most recognized bracelets of the Ancient Egyptian culture is the Scarab Bracelet, this piece is one that symbolizes rebirth and regeneration. Egyptians were really big believers in the afterlife and that is the main reason for mummification. A Scarab Bracelet looks like this: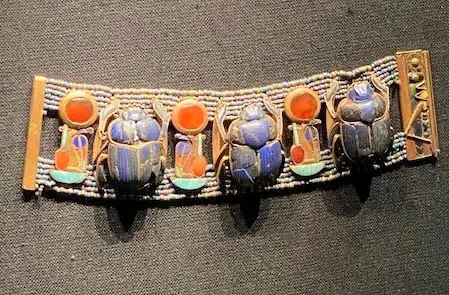 Okay that's enough on the history lesson for now. As we go through the different bracelets you'll learn more. I just wanted to tell you about where they originated from. 
My Top Ten
The following bracelets are in my top ten for many reasons and they are all different styles. From dainty to bold statements I love them all. Your jewelry is typically worn for one of two reasons, fashion or sentiment and that's why I have chosen my top 10. You can see what they look like by clicking on the type of bracelet in the description and it will send you to my Amazon affiliate page or you can scroll to the bottom to see examples that I have made. 
Affirmation
Self affirmation or "self love" is a big deal and it is so important. If you aren't sure what self affirmation is it is the recognition and assertion of the existence and value of one's individual self. Add one of your favorite self love quotes to a simple metal bracelet and you can easily be reminded of it daily. 
Beaded
Beaded bracelets are amazing because well for a few reasons actually. They can range from simple to bold and are super easy to make yourself! I have become obsessed with making them and have several of them on hand at all times. 
Braided
Braided bracelets can be either leather or suede, even fabric (though I haven't dabbled in this yet). Braided is exactly as it sounds it is three pieces of leather or suede cording braided together. The best part about these is they can be layered for even more fun and stylish.
Chakra
Chakra Bracelets are made with Chakra stones or healing stones. These are not just beads but stones that have been made into beads for jewelry making purposes. They have special healing properties. Not only do they have healing properties but they are absolutely stunning. I recently started making these and learning about them for my store and love them. 
Friendship
Now I know what you are thinking on this one the Friendship bracelet? I am not talking the little beads that say bff or besties. I am talking about matching bracelets that have meaningful quotes or even stones, you can make them however you want or you can buy them.
Layered
The most functional and fabulous of my top 10 is the layered bracelets because of the simple fact you can layer them as little or as much as you would like. You can have two, three or ten stacked in all different styles and colors. They can be leather, suede, pearl and bead all together or just one or two styles. Completely versatile and up to you on how you wear them. 
Leather
When you think of leather you think of rugged, rock, hunter or biker styles off hand, well that isn't the way fashion is headed anymore. Leather and faux leather has become quite the versatile material these days. With all of the designs and prints you can find the leather industry has become more feminine and some might even say the word dainty when reviewing. Wild right?
Pearl
Oh the classic pearl bracelet, it still holds a special place on my favorites. My grandmother had one that was passed down a few generations and I remember seeing it as a child and wishing that I would get it one day. Pearls are such a beautiful and under appreciated gem. Just like the diamond they go with everything and can be played up or down depending on the occasion. 
Statement
A statement bracelet is exactly that, a bracelet that make a statement. It is loud and proud and you should be to when wearing one. Usually a statement bracelet is made with chunky beads, metal and sometimes braids. The bigger the better when it comes to wearing a statement piece.
Tennis
The iconic tennis bracelet has been around for what seems like forever. Don't let the name fool you though, they can be worn on and off the court. Tennis bracelets may look fragile and delicate they are actually very durable and can withstand significantly more than you would think.
Those are my top ten, below I have added some images of the bracelets that I have made for your reference. 
Bracelet collection
Most of these will work for the Layered Bracelets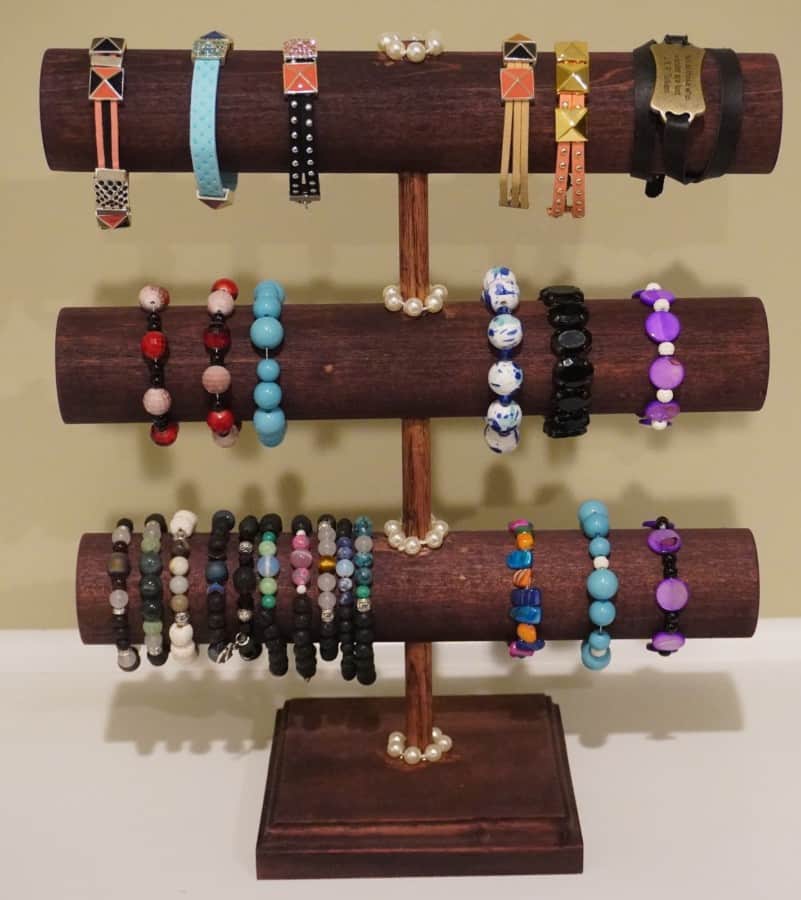 Leather Bracelet (wrap style)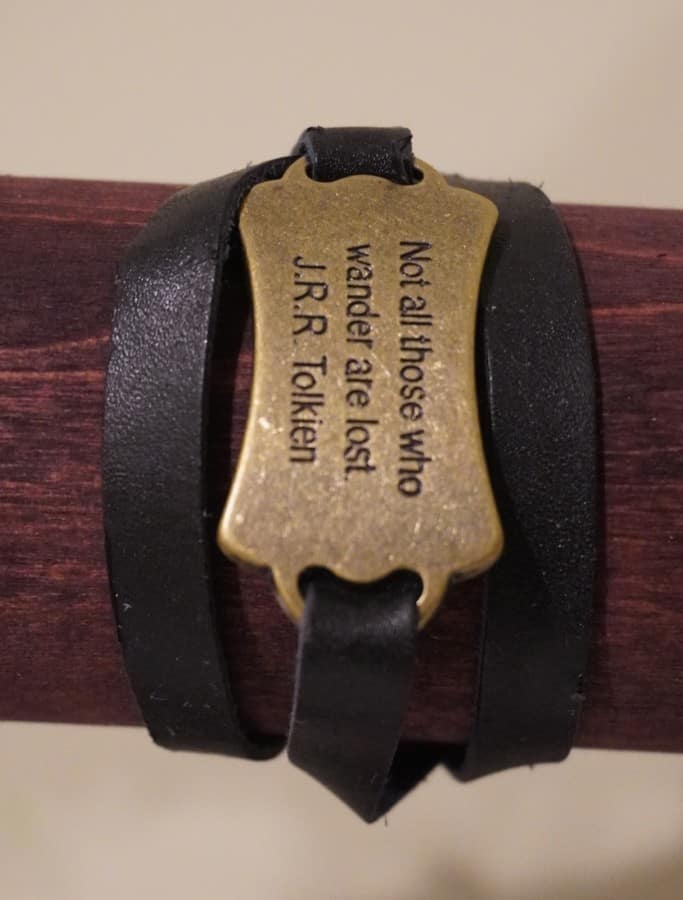 Chakra Stone Bracelets
Beaded Bracelets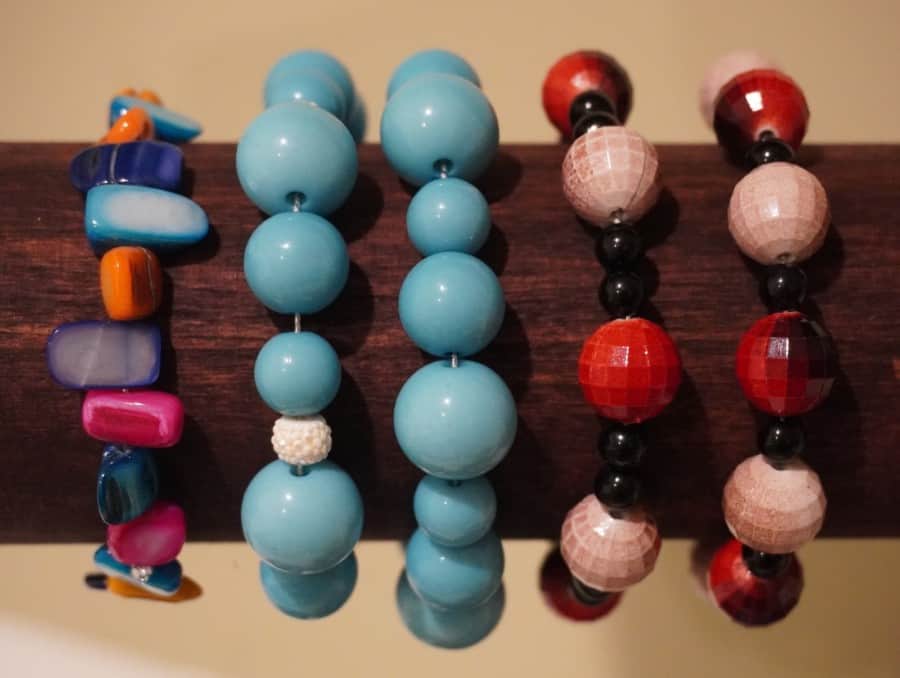 Other popular styles
Alternative Health – an alternative health bracelet is one that has natural healing properties kind of like the Chakra Stones but these are made from materials like magnets and other earth metals. 
Bangle – Bangles are another classic, simple and stylish in every way they are mostly made from metal and are a single piece with no closures for putting on, you simply slide them on and off. Easy to wear for most unless you have larger hands then you might want to get a Cuff style. 
Chain – the Chain bracelet is another one that is exactly what it is named, a chain that you wear around your wrist. These can be small chains, big chunky chains or even a chain with a ribbon through it. There are several different styles of this piece available. 
Cuff – A Cuff Bracelet is basically a bangle with an afixed opening, sometimes they are flexible and can adjust to wrist size or even be worn on the upper arms. Also made from metals the cuff is simple and versatile. 
Delicate – a Delicate Bracelet is one that isn't worn everyday, it has been made with the word "dainty" in mind and can easily be broken. But not really, the idea of this piece is delicacy like a fancy pastry not delicate as in can be broken easily. They are very simple and basic pieces with maybe a heart or even just a round gold or silver bead.  
Designer – Designer Bracelets are those made from a well known designer such as Cartier, Tiffany and other crazy expensive high end designers. 
Hololith – I had to do my research on this one as I have never really heard of them before. Basically a Hololith is a ring or bracelet carved from a single piece of stone. So they would be in a bangle style that you slide on and off. 
Identification – An ID Bracelet is worn for medical purposes. Most people that wear them have a medical condition that if they were to have something happen to them anyone that assists them would know some of their conditions and may be able to help them more.  
Infinity Link – Infinity Link Bracelets are the infinity symbol linked over and over, these are a type of sentiment jewelry and are typically given to loved ones or spouses as a "forever" piece. A token of their love and meaning it will be forever. 
Kada – This is another I had to do some research on. The Kada Bracelet is another term for a Bangle, it's more of a cultural piece worn by Indians and Sikh men. 
Link – The Link Bracelet is made from metal "links" that can be stamped or have stone inlay or even just be basic metal of your choice. They are simple enough to be a basic piece added to a males fashion trend. 
Slap – I just HAD to add this one! The fun childhood bracelet that everyone has owned at least once in their lifetime. Made with plastic, sometimes covered in fabric or silicone for some added fun you just flatten it out and slap it on your wrist! I have yet to see one made for adults but you never know, since they can be covered in anything they (in my opinion) could totally be an adult fashion trend!
Slider Bracelets – Slider Bracelets are made from a variety of Slider beads, these beads are normal beads but typically are a bit bigger and can have more than two holes. Slider beads are really just a bridge between a gap of strands or other beads, stones or charms.
Sports – From the well known FitBit to the not so known Magnetic Balance Bracelets the Sports Bracelet trend has skyrocketed over the last fiveish years and it doesn't seem to be slowing down anytime soon. The Sports bracelet is one that helps your activity level in one way or another. 
Wooden – The Wooden Bracelet is a neat and very unique one. Since they are made from natural wood a Wood bracelet is typically carved from a single piece of wood and formed into a bangle or even cuff style. 
The Future
I don't foresee the bracelet trend downfalling anytime soon, actually the piece of jewelry is on the upside of the trending scale. In the next few years we will see the iconic styles get bigger and become something that is a must for every female and some males to have in their jewelry collections. 
Be sure to check out some other nifty functional craft ideas through our other posts here on Craft-ILY as well as checking out some videos on DIY and How To's over on YouTube. Look for "Crafting Unedited" to see!