The 2020 fashion trends have started to leak out, and I am thrilled! As I started searching, I quickly realized that the new decade will be filled with lots of big, bold, and chunky jewelry, as well as some spins on old classic and iconic pieces. 
I have selected the top bracelets that will stand out based on 2019 fashion shows for 2020, the start of the new decade. They are anything but minimalistic! From what I can tell, 2020 is going to be the year of bright colors and bold statement pieces. I have included some links in the list below to help you as well. As part of the Amazon Affiliate program, I can earn an income from your purchases, but there is no extra cost to you.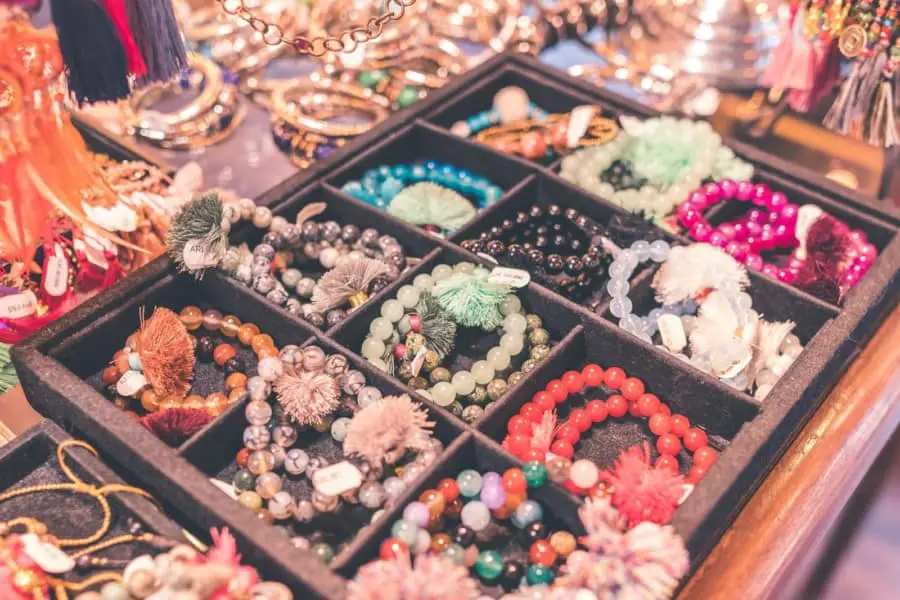 While these don't seem out of the ordinary, the way they are presented will give you a look into the bold and bright future of bracelets and jewelry in general.
The Unveiling
Everything is more exciting when you add bold, vibrant colors and big beautiful pieces with all things shiny, right? In order to understand the trend of the new year, a picture is worth a thousand words. 
Pearls
Pearls. Who doesn't love the classic and simple beauties? In 2020, we are all about the pearls in so many ways. The more unique the better! You can find them in all sorts of varieties – white, off white, uncultured, and black are just a few of the natural styles. Adding other stones or diamonds to the classic look brings out so much more than just the simple pearl bracelet.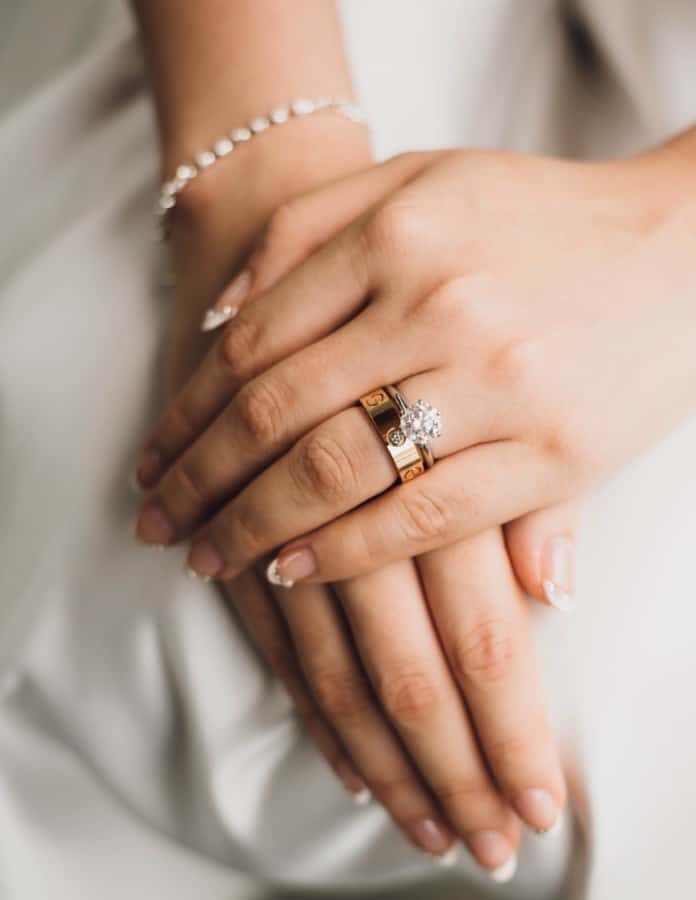 This photo of a simple pearl bracelet really shows how elegant and timeless they can be.
Statement
This style has always been a solid for necklaces, but they have now moved into the bracelet world, and it is amazing. Big and bold is what you can expect from a statement bracelet. A statement bracelet says a lot, not about you, but about itself. As if it should scream 'LOOK AT ME!" They don't have to be exuberantly bright, they can be as simple as a thick cuff bracelet or bangle made into odd shapes.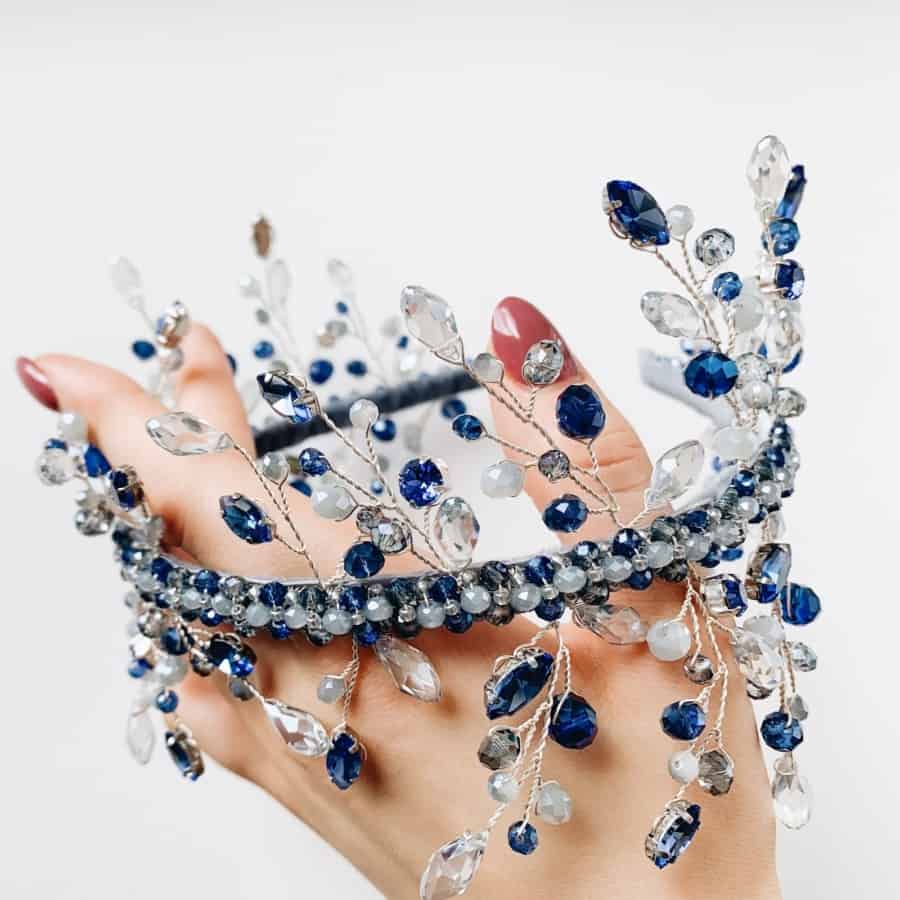 Bold Colors
When you think of a bracelet, you tend to think of simple, neutral colors unless you are a five year old or we time traveled back to the 80's. That is no longer the trend. Sure, for date night or a formal event, the elegant and dainty pieces will work just fine. For a night out or everyday wear,  the louder and prouder colors win. We are talking vibrant "in your face" colors – think bright reds and blues with some yellows.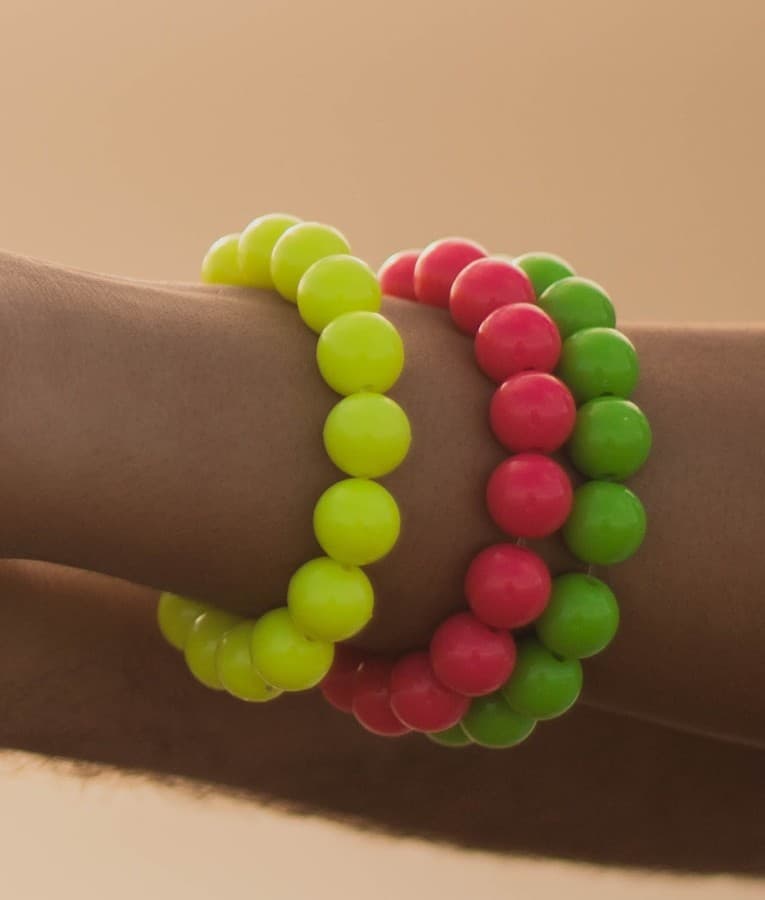 How awesome is the color combo? Bring back the 90s Lisa Frank vibes … please tell me you remember.
Chunky
Chunky bracelets can easily fall into the same category as a Statement bracelet for most. The chunky style I am referring to, however, is the thick chain, bulky beads, and wide styled bracelets. Chunky bracelets are a great addition to any outfit, but go really well with something simple. They are an amazing way to play up any business look for a workday to a night out look.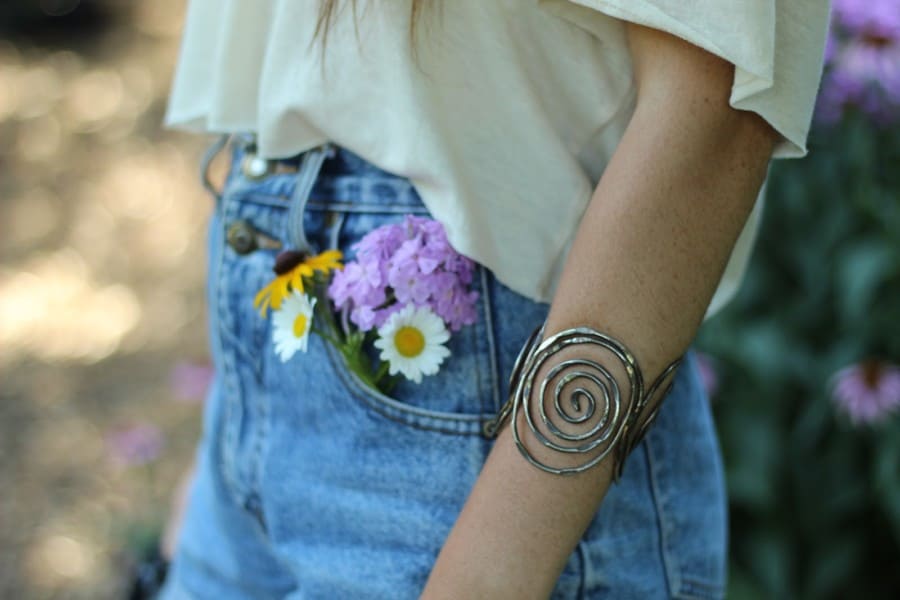 Look at the size of that swirl! I think this makes one heck of a statement!
Enamel
We are not talking about tooth enamel here, but we are talking about the hard and brightly colored enamel. Enamel bracelets are painted into beautiful metals and hold an amazing vibrant color that never fades. These bracelets are a great addition to any outfit and can be quite versatile. Some have a fun vintage look/design to them.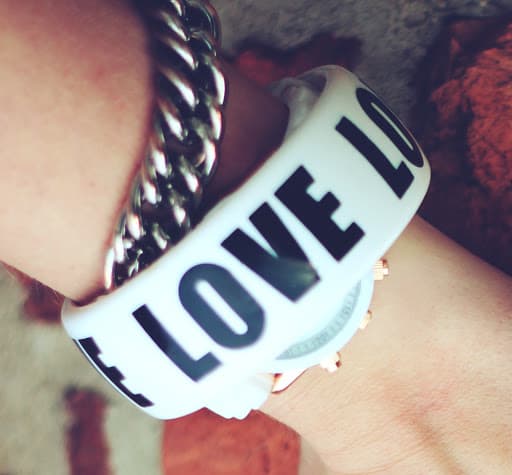 Loving this chunky enamel bracelet, all pun intended.
Link
Metal links of all types, ranging from delicate and sophisticated to chunky and elaborate, the Link Bracelet has been around forever. The new trend on this legendary piece, however, as is with all trending 2020 fashion, is the bigger the better. So get some big heavy chain links and create something unique and super trendy for really cheap!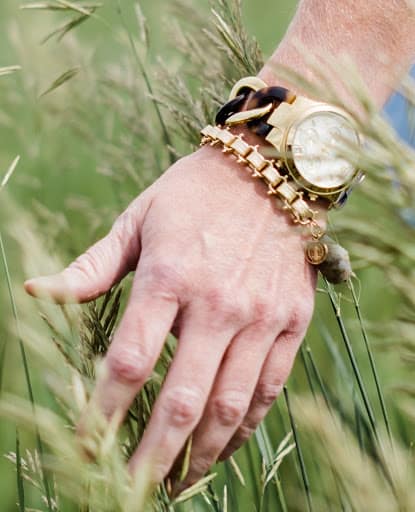 The combination of the linked watch band and the unique chain link bracelet is just amazing! The perfect unisex pair, which is phenomenal for today's society.
Logo
Adding your logo to anything is an amazing idea. You basically create a walking billboard that someone else paid for. Nowadays, you can add a logo to literally anything if you wanted, and bracelets have not been left out. There are those rubber or silicone band bracelets that you can slap your logo onto or you can go with a more 2020 look by engraving it on a charm or even going all out and putting it in diamonds! 
This MK Bangle is available on Amazon, what a gorgeous way to get your name out. 
Stacked
The stacked or Layered Bracelet trend started a few years ago and has continued to soar. Wrap your wrist in some leather, pearls, suede, and stones for a fashion forward look, add some more layers, and you have a 2020 trend on your hands (literally, ha!). Stacking bracelets is something that I personally don't see going anywhere any time soon. It is such a versatile trend that they can be worn for a business look, girls night out, or even a formal event.
Stack them as high or as low as you want, there is no right or wrong way for this trend. Also another unisex trend. 
The Favorite
My absolute favorite out of the 2020 trends is a combination of two styles. I love the look of some pearls stacked with some Chakra stone bracelets and maybe some leather or suede. Stacking bracelets is so fun because there are so many different ways you can do it! Match many colors and styles together into one cool look. The other neat thing about stacking them is that you can always remove some if you wanted a more elegant look.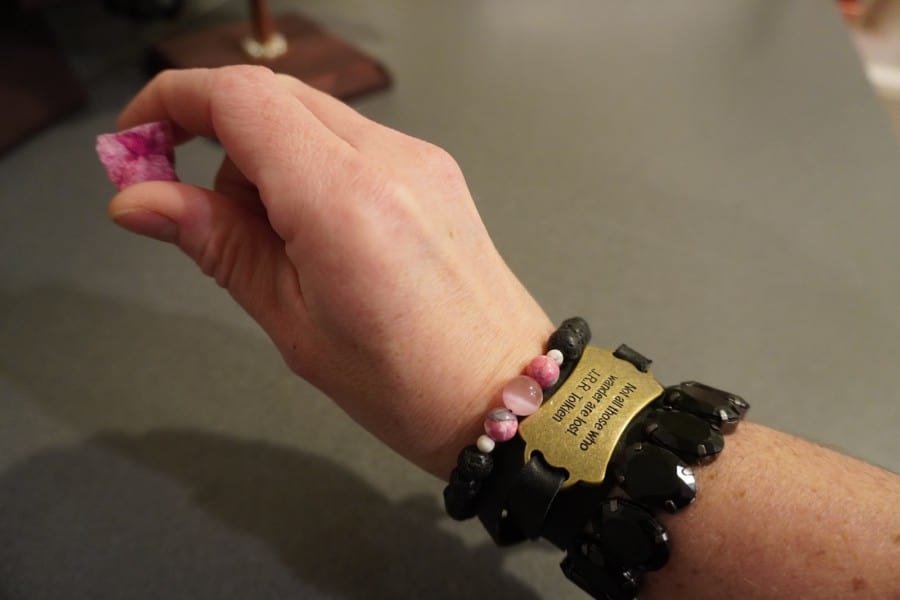 This is a combo I not only put together and love to wear often, but is also all handmade by me! Pink is a great color, mixed with my favorite quote on a faux leather band and some fun shiny statement gems for a versatile look. 
The Results
So the results are in, and 2020 is looking very bright, bold, and fun. There is a lot to look forward to for the future of the bracelet and even more to look forward to in the jewelry industry. Going into a new decade, I personally am seeing a lot of old trends come back to light and I can't begin to tell you how ecstatic I am. A little nostalgic one might say, but I loved the fashion trends growing up in the 90's (I hope that doesn't  date me here haha). 
Whether they are vibrant colors, stacked high, or loud and proud, the trend for the decade is very fashion forward, yet it also travels back in time a bit. So get out there and be boldly beautiful. 
Be sure to check out some other nifty functional craft ideas through our other posts here on Craft-ILY as well as checking out some videos on DIY and How To's over on YouTube. Look for "Crafting Unedited" to see!