The Cricut cutting machines have been around for many many years, if you don't have one chances are you know someone that does. But, have you heard of the Cricut Cake machine?
The Cricut Cake machine is a Cricut cutting machine that has food grade protective coverings and food safe blades, mats and more that come with the machine. These small but mighty machines are used for cutting materials used on baked goods like cakes, cookies and cupcakes. They are capable of so much more though.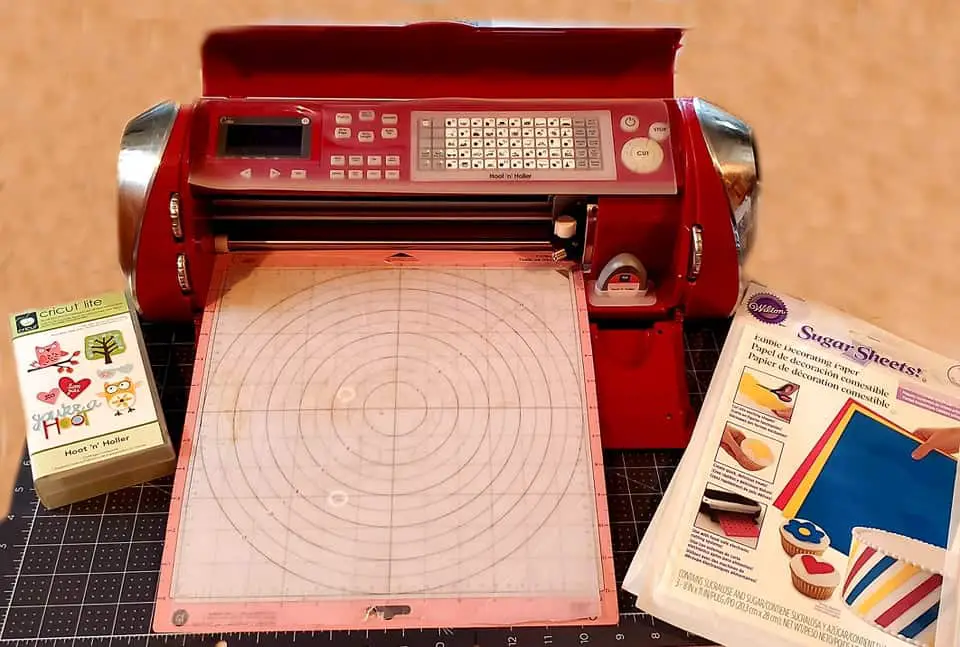 There are several different types of Cricut machines available, most have similar abilities they cut different types of materials.
What is the Cricut Cake?
The Cricut Cake machine is a personal cutter machine and the perfect addition to any kitchen, but more so for those that like to make professional looking cakes but are not super skilled in cutting fondant, sugar sheets and other items.
It's blade is specifically designed to make intricate cuts and tiny details in gum paste and fondant. It is a beautiful red color and uses cartridges that tell it what to cut – we will get more into that later.
How does it work?
The Cricut cake machine works very similar to the original Cricut cutters like the Cuttlebug and Explore. It uses cartridges that come with different shapes and designs that you can cut with a simple push of a button.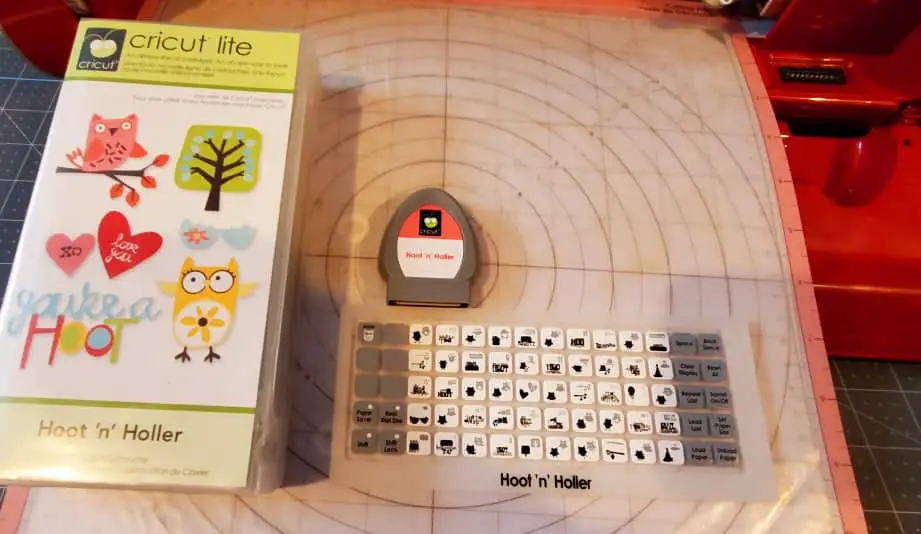 The cartridges are kind of hard to find but when you find them, you typically find bunches of them. They stopped making new ones several years ago but even the original ones are amazing.
The easy instructions are:
choose your design
gather your materials
insert your cartridge
place your gum paste, fondant or even tortilla on the mat
push start
remove pieces by color from the mat, keeping them in order if you have a multi-colored design. The machine will cut them in order based on the design you chose for easy layering.
place your pieces on your pastry of choosing
done!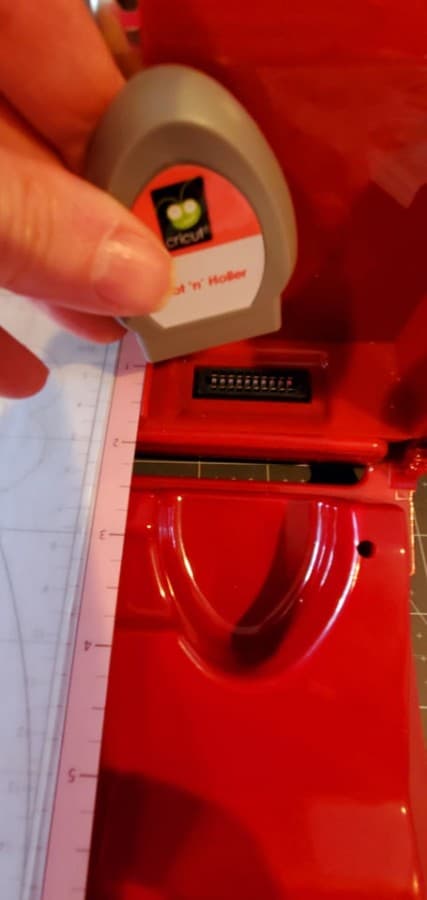 Easy peasy right, the instructions do come with the machine as well so no worries, you can always refer to those for more in depth instructions.
Why do you need a Cricut Cake?
No, not every crafter, creator or baker NEEDS a Cricut Cake. Most typically don't need one, but the ones that do, use it a lot. The ideal person that would need a Cricut Cake are those that make custom cakes for fun, as a hobby, for family members as well as professional bakers. Yes, even professionals use them.
These little amazing machines not only create fun designs and professional looking details but they can save you money. The amount of time and skill it takes a person to put the same types of designs and details onto a sheet of fondant can be crazy, some can take days! With the Cricut Cake machine it can be done in just a few moments.
The other amazing perk of these machines is the amount of money it will save! It cuts down on wasted products due to human error. The Cricut cake is meant to be used for projects big and small. Even the smallest of details will come out perfect.
What does it come with?
The Cricut Cake machine comes with everything you need to get started making amazing designs on your baked goods. It comes with: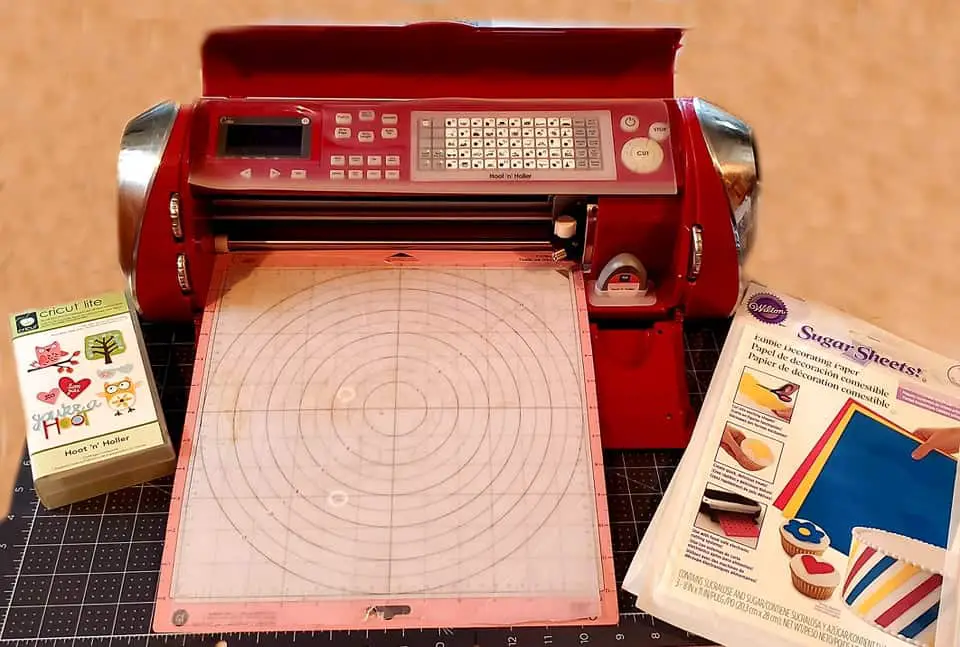 The beautiful red Cricut Cake cutting machine
Power cord
Food safe mat
Food safe blade
Food safe covering for the typing pad
One set of cartridges to get you started.
Instruction manual
Everything you need, right! The only downside is the limitation of cartridges. If Cricut made a newer model of the Cricut Cake that used Cricut Design Space and allowed users to create their own image and designs, these mighty machines would fly off the shelves.
Are there other sizes?
What if you are an infrequent baker, or you only want to make fun and beautiful cakes on occasion and you don't need the large and in charge Cricut Cake machine? Well, you are in luck, Cricut came up for a Cricut Cake Mini machine just for you!
The Cricut Cake mini is half the size of the original, I call it the cake baby. It has the same capabilities as the larger Cricut cake with a few exceptions. It does not have a keyboard, has a smaller width for cutting. It is kind of like the Cricut Joy, smaller than the others but able to cut just as many materials, just in a smaller capacity.
Why not use other Cricut machines?
This is an easy answer – all other Cricut cutting machines are not food safe. Will they cut the products? Yes, absolutely – can they cut really interictally and more than the carteidges that come with the Cricut Cake machine? Yes, absolutely. So it is VERY tempting to just use your everyday Cricut cutter, but please do not. It will ruin your machine and void any warranty you have on it.
The Cricut machines are built to handle different types of materials but not each are meant to cut the same. The gum paste and fondant can get stuck in the regular Cricut machines, then when things go wrong and you have to call Cricut customer care to help you, they won't be able to. If they tell you your machine is dead and they have to send a replacement (they will if in warranty period) you will have to send a video of the issue and if there is ANY residue or suspicions that you had food or not recommended materials in there they will tell you voided the warranty and are on your own.
Final Thoughts
The Cricut Cake machine is an amazing kitchen gadget that I feel anyone that bakes should definitely have in their kitchen. Especially, if you like to make fun themed cakes for events. If you can get your hands on one from Amazon or see one in a garage sale get it, don't pass it up!
Be sure to check out some other nifty functional craft ideas through our other posts here on Craft-ILY as well as checking out some videos on DIY and How To's over on YouTube. Look for "Crafting Unedited" or just click the name in blue to see!