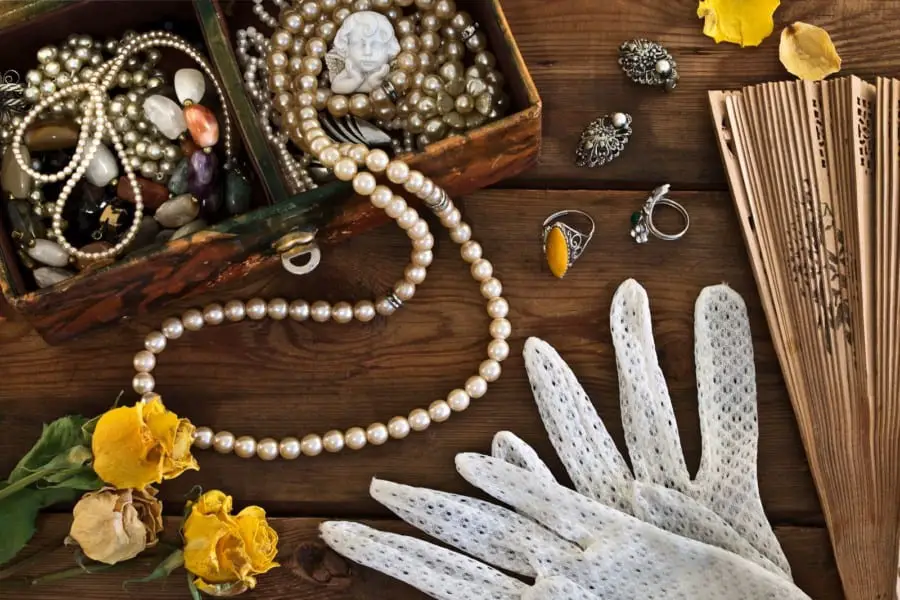 Keepsakes. We all love them. A keepsake is an item kept by someone that has meaning to that individual (or individuals). This can be broken down into so many things. A keepsake could basically be anything that reminds you of someone or something important. 
Mostly commonly, keepsakes are some form of jewelry: watches, rings, and necklaces (like a locket with a picture). These momentos provide the owner with a special reminder or memory. It's a token to remember a loved one who is no longer around or the reminder of a special moment. 
Keepsakes are really the most sentimental pieces you can own. Plus, who doesn't want another reason to get a beautiful piece of jewelry? I love any acceptable reason that keeps me from being over indulgent. Now, let's talk about some of the amazing options that are available.
Rings
The most common keepsake ring, in my opinion, is the engagement or wedding ring. Engagement rings are often passed from generation to generation, which is such an amazing tradition. But engagement/wedding rings are keepsakes to the wearers. It's a symbol of a relationship, a symbol of love between two people (that hopefully lasts forever). However, these are not the only keepsake rings.
Amazing things can be done these days to create a special keepsake. Nursing mamas can have rings made with their breast milk (some say weird, I say wow that's awesome!). The milk is turned into a "stone" through a process of extreme heating and cooling (personally I think it's amazing that this is even able to be done). Nursing is such a tough journey to go on with littles. So these rings are a beautiful reminder of that journey and all the trials and successes that happened on that trip. 
Have you ever heard of a mother's ring? It's a ring with the birthstones of the mother and her children. This is also a beautiful gift/keepsake that mamas will treasure. I've been bugging my husband for a couple years now for one. Maybe this year will be my year since we've decided on no more children! 
These are customizable, you can choose what the ring is made of and then select the birthstones you need. You can get them engraved as well. There are a TON of different styles available and they are so beautiful.
In the opposite direction, did you know that if your loved one is cremated that you can have their ashes put into a ring (that is so awesome!)? Some rings even have a small sealable urn like the one found here so you can keep a small piece of your loved one with you, it's more practical than trying to move a full sized urn around. There are so many beautiful options for these types of rings to be made. It's a nice way to turn loss into something comforting.
Necklaces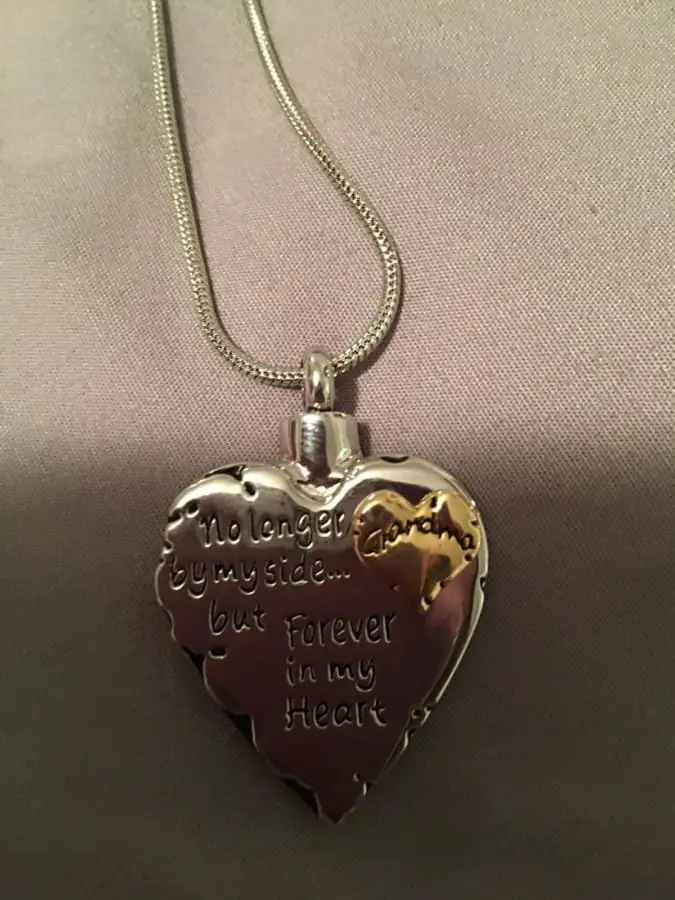 Necklaces are another wonderful jewelry keepsake. Just like with rings, there are a ton of options available.  Lockets that you can put a picture inside are so great. You have a pretty piece of jewelry and then when you're feeling a certain kind of way, you open it up and have a picture of the one you're thinking about. It's a wonderful piece to have close to your heart. Just like with rings, mamas can have their breast milk made into a necklace (it's usually some type of "gem"). It's another way to treasure that long journey with their baby. 
There are also an array of charms and jewels available to create a mother's necklace. Just like with the ring so you can get your mom or mother figure a piece of jewelry that fits her. The options are endless, but check out this beautiful one I found with stars and birthstones. I love how customizable these can be and it's something that can also be passed down to a child. It goes from a mom's special keepsake to their childs and potentially so on.
Watches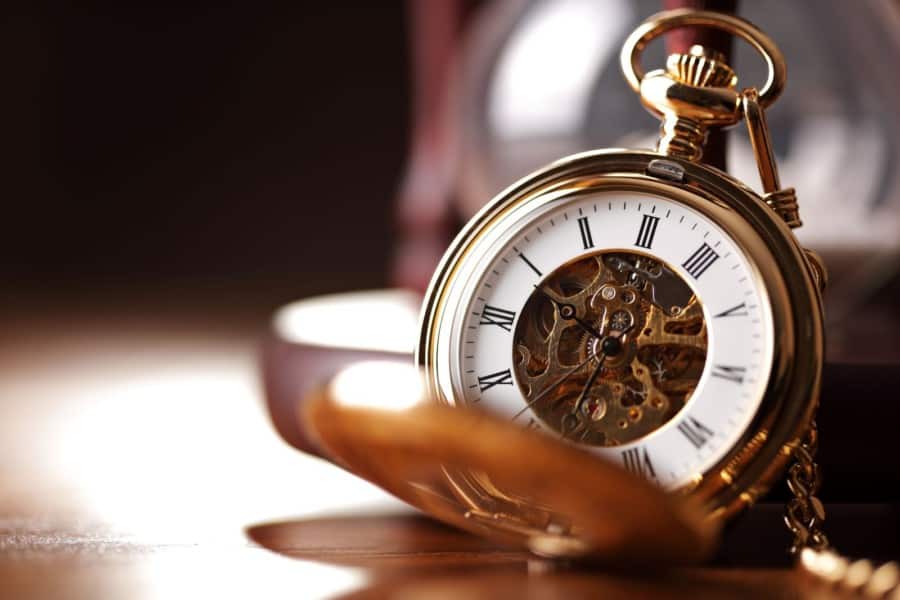 Keepsake watches are so special. These make amazing gifts as well. You can get a watch engraved with a name or special quote and give it to your loved one. That extra special touch to customize it will give it more meaning to both you and the person you're giving it too. It'll be something you both remember. And every time they look at that special watch, they'll remember the person who gave it to them and how important that person is. 
One of my personal favorite watch keepsakes is the pocket watch. There's just something comforting about that old school style of watch (I think about those old movies where the man pulls it out of his pocket to check the time. Man do times change). They do make new ones (which is cool) but it's even cooler when a father or grandfather passes his old watch down to the next generation. It's a holder of memories and a symbol for a family. 
Why Do We Invest in Keepsakes?
The most obvious reason we invest in keepsakes is to have a reminder. We want to remember someone awesome that we lost or to hold on to a special memory. There are some things that we aren't ready to  let go of and keepsakes give us that chance to hold onto it for just a little bit longer. 
The ones that are passed down through the generations give us the chance to remember how far our families have come and even where we came from. Keepsakes really just give us the ability to keep something alive that we aren't ready to see gone. 
Now, another reason we invest in keepsakes is for money of course (sadly, money is the driving force for many things in life). While most keepsakes are held onto for sentimental value others are held onto so that when the time is right, they can be sold. 
Some keepsakes, like jewelry, gain monetary value as they age. If the jewelry piece is kept in great condition it can be sold for a pretty penny. This might be necessary to pay for college or a down payment for a house or whatever it's planned for or unplanned for if you hit a set back! 
During some research, I found some information on a study that was done. They used the human need for nostalgia and sentiment to motivate people into saving more for their future. Which is truly fascinating! It's amazing what can motivate a person to prepare for their future (and these days it is so important to plan ahead, retirement and college aren't free). You can read more about the study here. 
Don't Forget
Jewelry keepsakes are a personal treasure, no matter what piece of jewelry it  is. Each item holds some sort of value to you and that is what is so important to remember. The cost doesn't have to matter, it's okay if it does for your future investment. What matters is the moment that you received your keepsake and that lasting feeling you want to hold on to. 
The mother's ring I hope to get one day will mean a lot to me but not necessarily to my co-worker and that's fine because it's mine not theirs. So we each assign a different value to certain items. It's perfectly okay. We all want to remember something but it may not be the same thing as the person next to you. Jewelry keepsakes allow us the ability to do that and to share our memories with others.
Take a look around. Survey your collection of accessories. Which pieces are keepsakes for you? What do you plan to pass on through your family tree? Make your plans, are you investing or holding onto your keepsake for life? Hold onto those special moments and memories in life.
Be sure to check out some other nifty functional craft ideas through our other posts here on Craft-ILY as well as checking out some videos on DIY and How To's over on YouTube. Look for "Crafting Unedited" to see!