Procreate is a graphic design application that is available to iPad users. The goal of the application is for users to have an easy-to-use platform to create drawings and illustrations that look like they were made with pencil and paper. The platform has several functions for each user to determine what they want to do and what technique or finish they are going to apply to their illustration.
Learning to use the Procreate application is simple. The platform has a small tutorial when downloading it that helps you know the basic functions. Also, many channels on YouTube teach how to use the application for free, and some courses on the internet guide you to use it at an advanced level.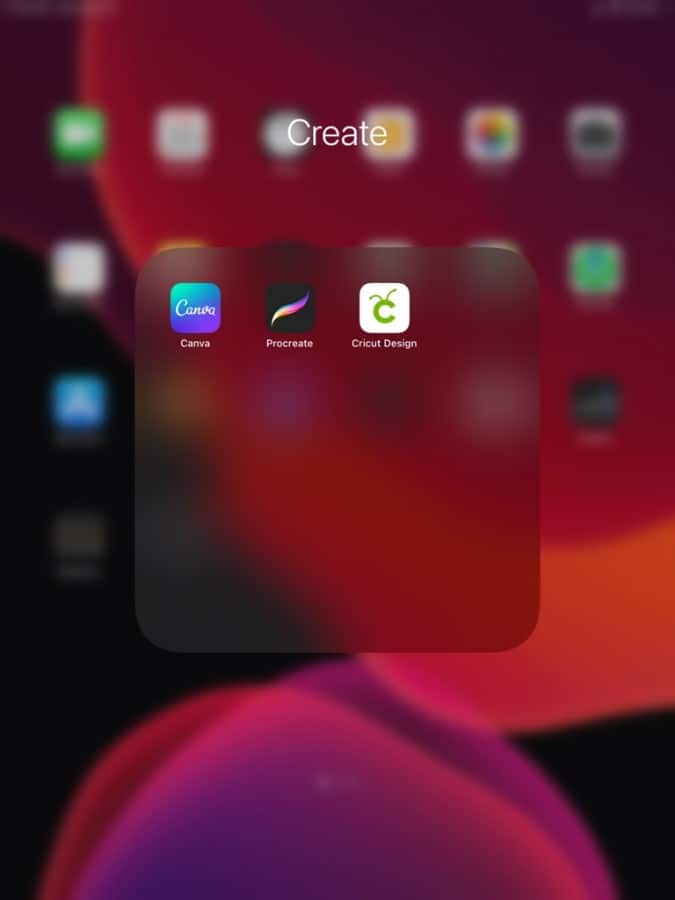 If you are interested in the Procreate app to design and want to know what are its advantages, costs, benefits, and the essential tools that the platform offers, keep reading this article.
What Are The Basic Knowledge I Should Have Before I Start Using Procreate?
Procreate is a game-changing application for graphic designers. Because it is on a tablet, it is easy to carry and easy to use. It can bail out anyone who needs to make an illustration quickly but doesn't have the time to sit at a computer using a design program.
Benefits Of Using Procreate
Due to the completeness of the application, Procreate can seem intimidating to inexperienced graphic designers or to people who want to design for personal use. However, there is no need to worry! Due to how intuitive the application is, the people who use it feel that they are drawing on pencil and paper, but it is easier. The application creates clean and delicate lines, easy to erase or modify if necessary. Many graphic design artists have preferred to invest in this application, the iPad and the Apple pencil, instead of following the traditional line of computer design.
Using the Procreate digital app has many benefits. For example, the app allows you to organize your work in folders and galleries, thus facilitating the search for the desired pictures. Also, finished pieces are easy to export and do not take up much time and space. You can import an external image and start designing from it. You can zoom in on the digital canvas to have greater precision in the strokes and correct even the most minor errors.
Costs Of Using Procreate
Before obtaining the app, it is necessary to analyze the costs that its use would entail. First, if you don't have it yet, you need an iPad. Procreate is compatible with several models, but to choose the best model, you must take into account the second point: the Apple pencil. This pencil will facilitate the strokes and give greater precision to the illustrations, but it is only compatible with the most advanced models of iPads. The last point to consider is that the Procreate app is not free, and it does not have a trial version either. If you decide to download it, you must pay upfront.
Also important, but not necessary, is to have a protective screen for the iPad that you will use. This screen protector will help the Apple pencil slide more smoothly across the screen and make it easier to design.
What Are The Basic Features Of Procreate?
We have already mentioned that the Procreate app is easy to use and friendly for beginners. Now, we will show you the basic tools and functions that make the app so convenient:
The canvas in Procreate is where you start designing. To open a blank canvas, you must be in the gallery view. At the top right, you will see a plus symbol where the new project is created, and you can enter your desired measurements. Also, you can use the option to choose a template, where the canvas measurements are already predetermined in different sizes, such as traditional paper, the exact size of the screen, a square, A4 paper size, high-resolution canvas in 4K, and 4×6 inch photos. Another option is to edit those default canvasses so that they are tailored to your needs.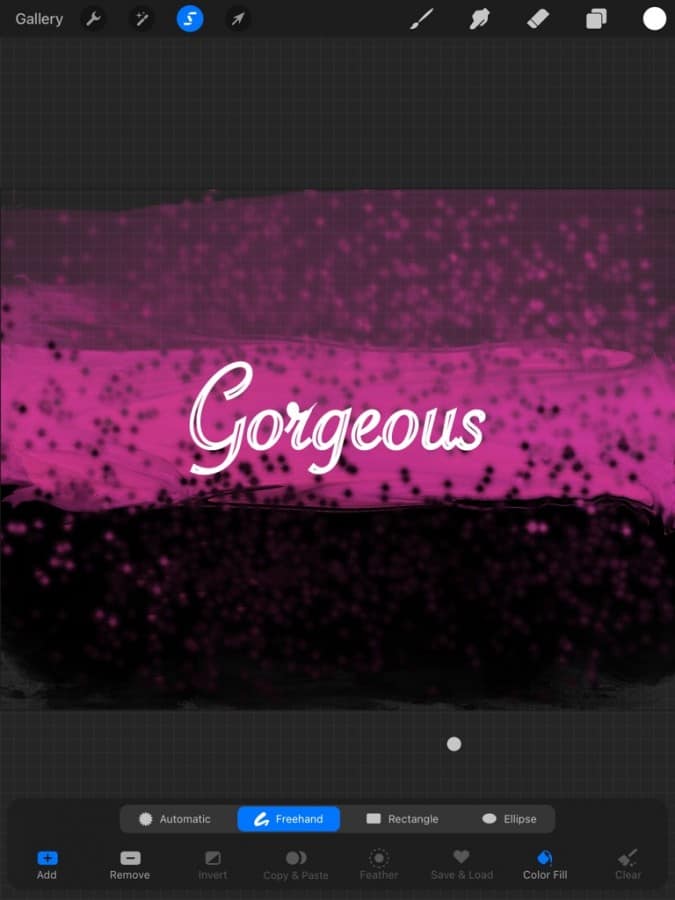 If you don't want to start on a blank canvas, you can import an image into your app and start designing by editing it. The option is also on the top right, next to the plus symbol.
Procreate gives you the option to configure your actions to fit the needs you have while designing. The possibility to change the interface is found in the actions section. It is best to try various settings until you find the one that is most comfortable for you.
Brushes are the most critical part of Procreate, as it is what works as a pencil and can give your artwork different finishes. The app comes with more than 100 default brushes with different techniques and finishes, but you also have the option to download other styles that you prefer.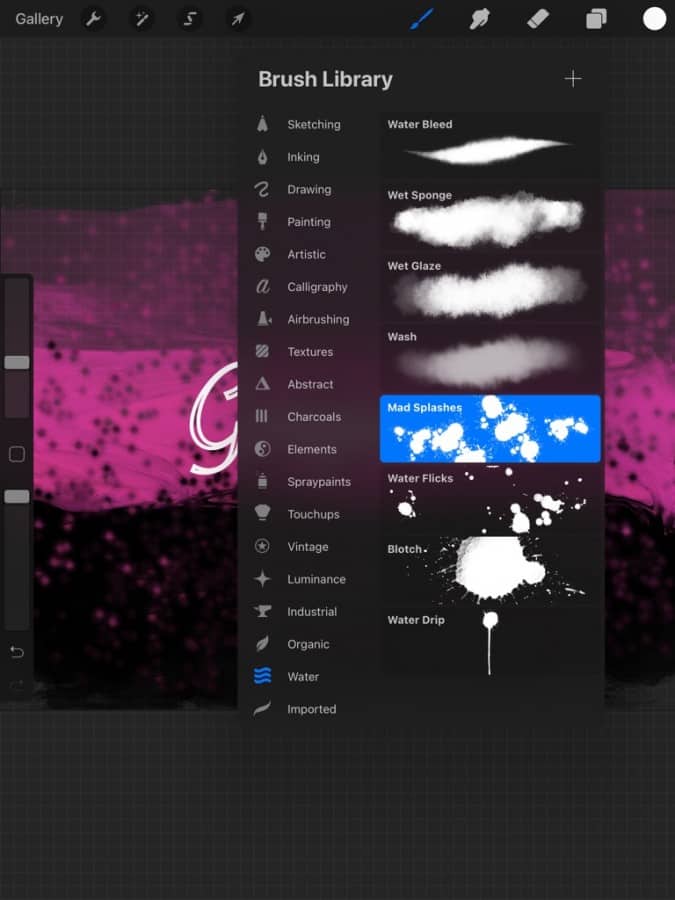 This tool allows you to mix the different strokes to give a more homogeneous finish to the illustration. Thus, you can smooth where one stroke ends and the other begins to make it look more natural.
Layers allow you to organize, divide, and preserve different parts of your design. For example, if you are making a Mickey Mouse silhouette and want to make a Minnie Mouse silhouette, you can simply add a layer and draw the Minnie Mouse bow there. This way, the original drawing (the Mickey Mouse silhouette) is not altered, and you can save yourself the trouble of making the same silhouette again.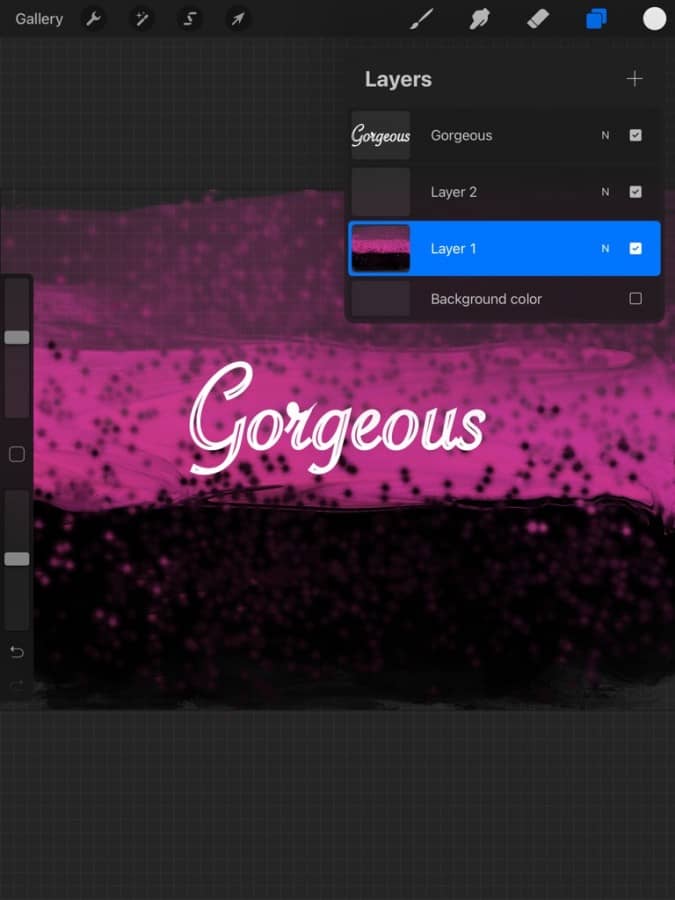 Layers allow the work to be divided into sections, and if you want to edit something specific, you can do it without affecting the other parts of the design. If you are familiar with Adobe Photoshop, it will surely be easy for you to use the layers. If not, it will take a little getting used to, but nothing that cannot be mastered!
These are two options that can save you hours of work. The undo option, found in the left sidebar, is used to delete what you just did without affecting what you have already done. It is a perfect option if, by mistake, you made a line outside the margin you wanted or if you did not like the result of something new that you were trying out. You can also tap the screen with two fingers to shortcut this option.
By using the redo feature, you can revert changes that you had previously removed. It doesn't work if you have just undone something that you deleted with the erase function. The option is also in the left sidebar next to the undo action, but you can activate it by touching the screen with three fingers.
Conclusion
The Procreate app is an excellent design tool for people who do not want to work with Illustrator or other software. It stands out for being easy to use and user-friendly. Procreate offers a manual where it explains all the functions and how to use all the tools that come in the app, and there are also many courses where they teach you the basics of how to design. What you should take into account is the investment cost, but if you already have most of the equipment, such as the iPad and the Apple pencil, you will only have to invest in the app!
Here are some super useful sites and tools for getting your images free of copyright issues:
Design Bundles – designbundles.net offers thousands of SVG's sublimation images, brushes and fonts for ProCreate and so much more. The inexpensive monthly plus plan is the best way to go, you get tons of free credits to purchase their "plus"products that come with the commercial use license.
Design Space/Cricut Access – If you use Cricut you have access for $11/month to thousands of fonts and images as well. I always search Design Space for what I am looking for first, this way I don't have to go through all the steps of uploading and what not.
I also use JPIBlanks.com for images often as well. They design the images/files themselves so the copyright is released when you purchase the image/file from them. Sometimes they will even do a coupon code for free images!
Be sure to check out some other nifty functional craft ideas through our other posts here on Craft-ILY as well as checking out some videos on DIY and How To's over on YouTube. Look for "Crafting Unedited" or just click the name in blue to see!