Opening a design and printing business can be a good way for you to start your own small enterprise. Most of these businesses tend to cater to people who want to have designs printed on shirts. While we do know that sublimation printing does wonders when used on white shirts, what about colored polyester shirts? Can you sublimate on colored polyester shirts?
Technically speaking, you can sublimate on colored polyester shirts, but the results may vary from time to time, depending on the design you are printing. Most of the time, the results will not be the same as sublimating on a white shirt because of how you will not see the design very well.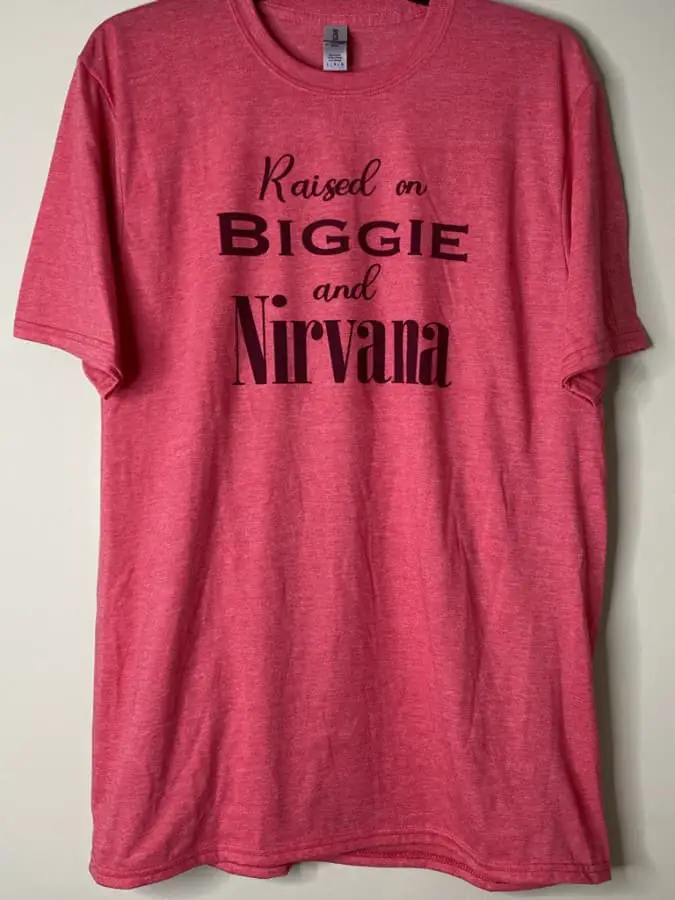 You have to understand that sublimating on shirts is not exactly the same as the usual way of printing designs on shirts. Unlike vinyl, sublimation actually embeds the ink into the fabric, and this means that the ink blends with the shirt you are printing the design on. As such, even if you can sublimate on colored polyester shirts, you might not end up with the kind of results you wanted.
Can you sublimate on colored polyester shirts?
One of the more popular methods of printing on shirts is sublimation, which makes use of sublimation ink that is transferred to the material through heat and pressure. Sublimation is quite popular because of how high-quality the ink is and how the entire design tends to last for a very long time without fading away. Because of how popular sublimation is, it has been one of the preferred methods of printing on white polyester shirts.
As popular as sublimation is as a method of printing on shirts, one of the things you may be wondering is if it is actually effective when it comes to printing on colored shirts and not just the white ones. So, can you sublimate on colored polyester shirts?
Technically speaking, the answer is yes. You can sublimate on colored polyester shirts in the sense that the ink will be transferred to the shirt. However, just because you can sublimate on a colored shirt, it does not mean that the results will actually be good. And you have to understand a bit about how sublimation works for you to know why colored shirts are not really preferred when it comes to sublimation printing.
The way sublimation printing works is that the ink is actually transferred to the material and not just merely adhered to the surface of the final product. This is not the same as vinyl, which uses a layer that prevents the ink from totally seeping into the fabric of the shirt. Inks like vinyl usually sit on the surface of the shirt you are printing it on. But that is not the case for sublimation.
Sublimation, instead of sitting on top of the surface of the shirt, actually allows the sublimation ink to seep into the shirt and blend with the fabric. This also means that the ink will also blend with the colors of dyes in the shirt that you are using. So, if you are using a white or a light-colored shirt, that shouldn't be a problem because the color of the ink you are using won't end up having distorted colors after the printing process.
However, the same cannot be said when it comes to colored polyester shirts because of how the color of the shirt will affect the outcome of the design when the ink seeps into the fabric and blend with the shirt's color.
To put it bluntly, imagine yourself using a colored marker on a black shirt. What happens? Almost nothing at all. You won't be able to see the color precisely because you are basically allowing the shirt's black color to completely overpower the color of the sublimation ink.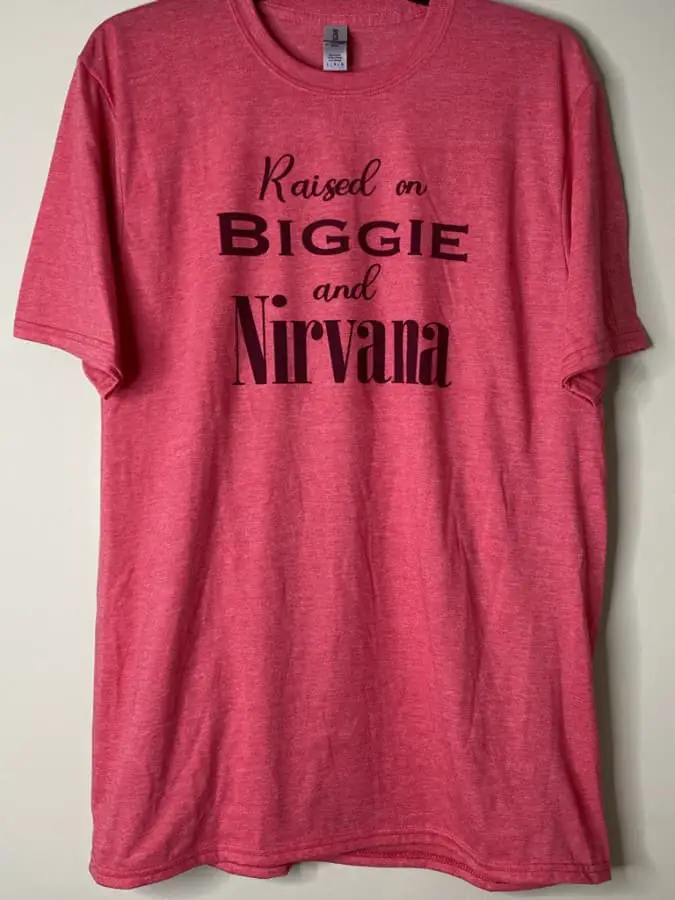 In the same way, if you tried to do the same on yellow paper by using a light blue marker on it, the result will turn out green because the bluish color blends with the yellow paper. This is what happens when you sublimate on a colored polyester shirt.
Sublimating on a colored polyester shirt means that you are allowing different colors to blend in with one another. This usually causes the design to come out with an appearance that is far from what you originally expected. As such, it never is the best idea to sublimate on a colored shirt unless you are using a design that is purely black.
However, there are some people who can cheat their way out of the problem by knowing beforehand the color combination that is best to use when you want your design to come out the way it should be. This is where using a sublimation color wheel becomes useful.
For example, if you are looking to achieve the color orange on a pink shirt, it is not best to use orange ink because it will not come out exactly like the orange you originally thought it would be. So, instead of using orange ink, try looking at a cheat sheet to see what happens when you blend a certain ink color on a yellow shirt. Most cheat sheets will tell you that using yellow might allow you to achieve the color orange when yellow blends with pink.
So, if you do insist on sublimating to colored shirts, it is best to use color combinations that will come out to have the color you wanted to achieve. It should be a hassle because of how you need to look at a cheat sheet, but it can be achievable. Of course, the percentage of polyester also plays a role here.
Does the percentage of the polyester matter when sublimating on colored polyester shirts?
To put it bluntly, it is important for you to make sure that you are using a shirt that is higher in percentage in terms of its polyester composition. That is because the chemical properties of the sublimation ink can be affected by how much polyester is used on the shirt.
The best way to look at it is that a higher percentage of polyester results into colors that are more vivid. Meanwhile, shirts with lower polyester compositions tend to give out bland results that will not allow the ink to fully come alive after printing. For example, using a 50% polyester shirt will only allow half of the sublimation ink to get transferred to the shirt.
So, on top of making sure that you are using the right color combinations when it comes to sublimation printing to get the best results, it is also just as important to make sure that you are using 100% polyester shirts that bring out the colors of the ink.
Other methods for sublimating on colored polyester.
Bleaching
Another way of sublimation onto colored polyester shirts is the bleaching method. This is a very popular way to sublimate onto colored polyester and achieve a very vibrant transfer. This process works by using a polyester blended shirt like the Gildan SoftStyle shirts that have a 65% poly and 35% cotton blend, or even the 50% poly 50% cotton blends. This method DOES NOT work with 100% cotton.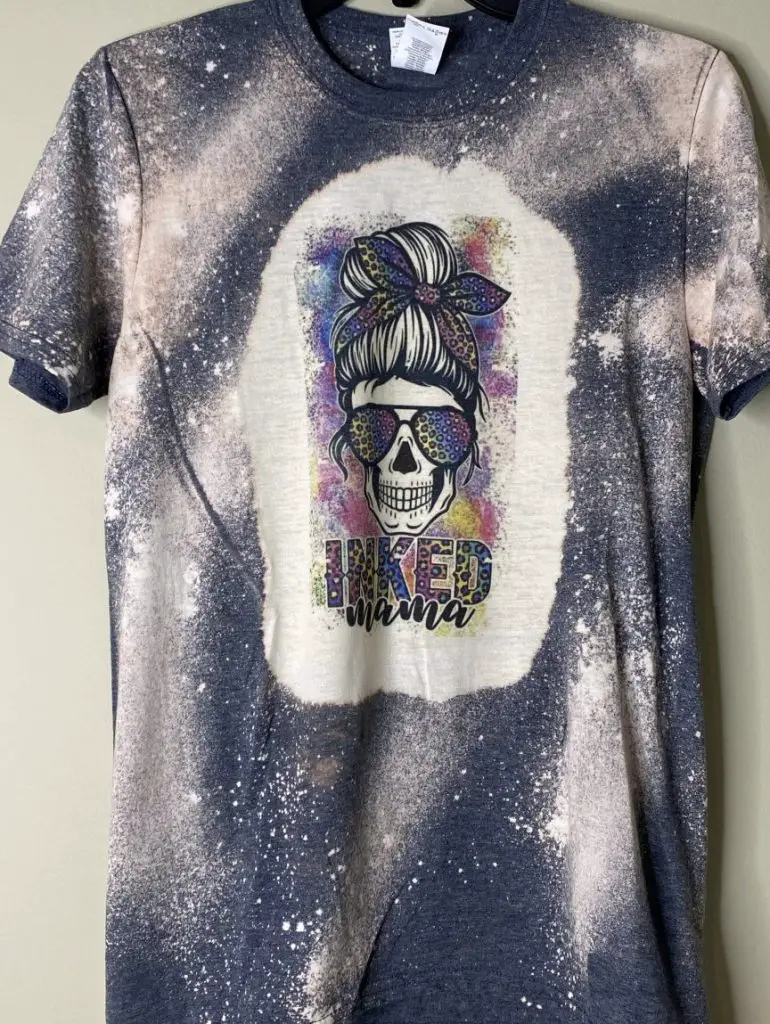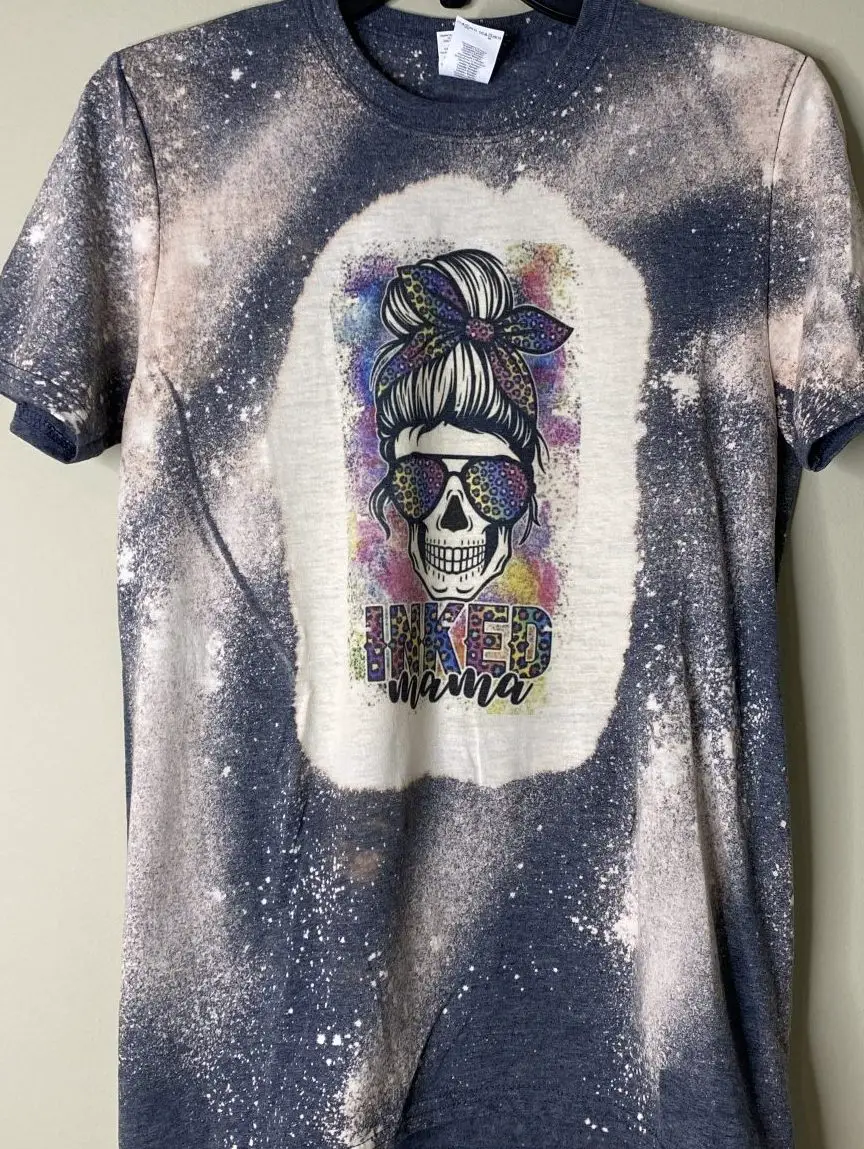 Sublimation onto HTV
This is probably the easiest way to achieve sublimation vibrancy and detail onto a colored shirt without going into DTF (direct to film) or DTG. (direct to garment). You can use all sorts of different HTV including glow in the dark, clear, glitter and deco film. You can learn how this process works by reading this post here.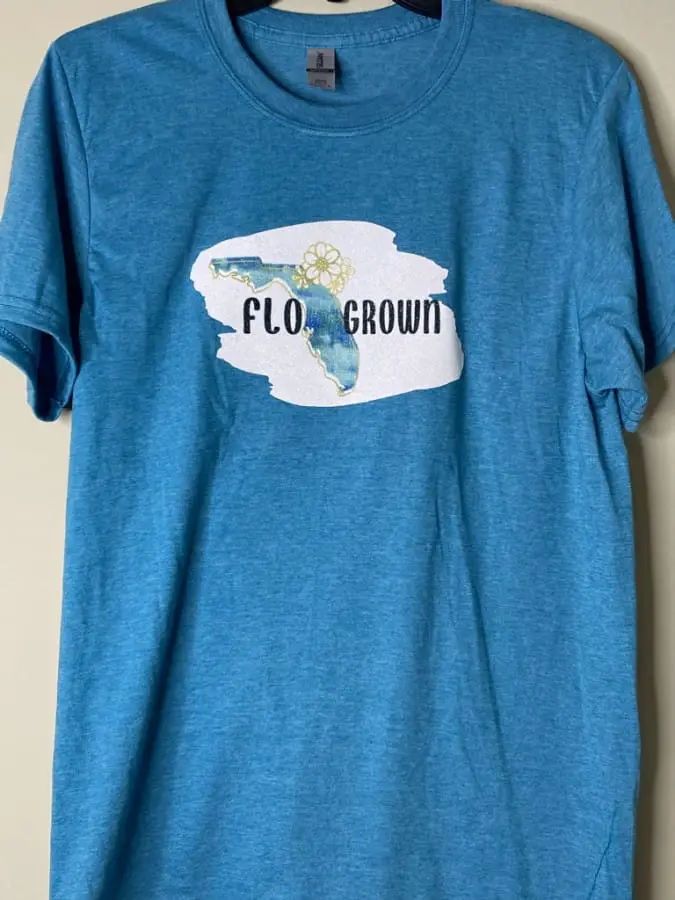 Conclusion
Now that you know it is possible (with a couple work arounds) to sublimate onto colored polyester shirts what are you going to make? What kinds of fun bright shirts will you come up with? Sublimation is such an easy and fun way to decorate substrates, so get out there and get creating!
Be sure to check out some other nifty functional craft ideas through our other posts here on Craft-ILY as well as checking out some videos on DIY and How To's over on YouTube. Look for "Crafting Unedited" or just click the name in blue to see!