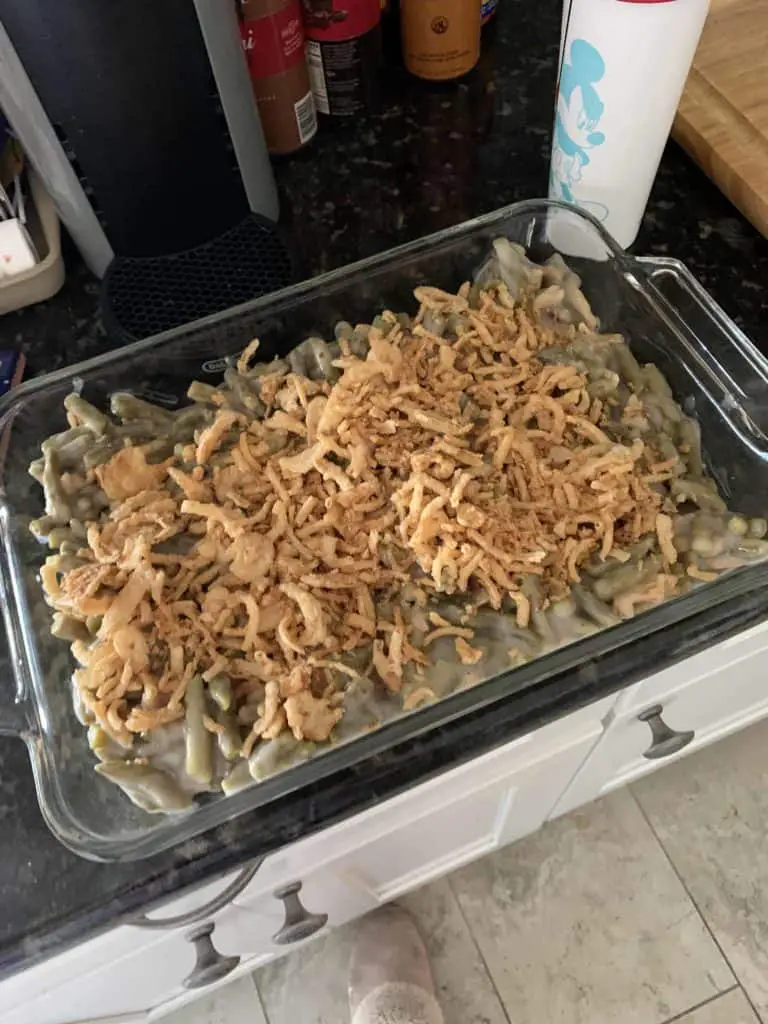 Thanksgiving, in my sincerest opinion, is the best holiday! Who's with me? The best food is made, family and friends cook together and eat together, and it's in the best season: Fall. To top it off, the best memories are made during this time of year. With the best holiday just a week away, I thought I'd share with you my all time favorite dishes.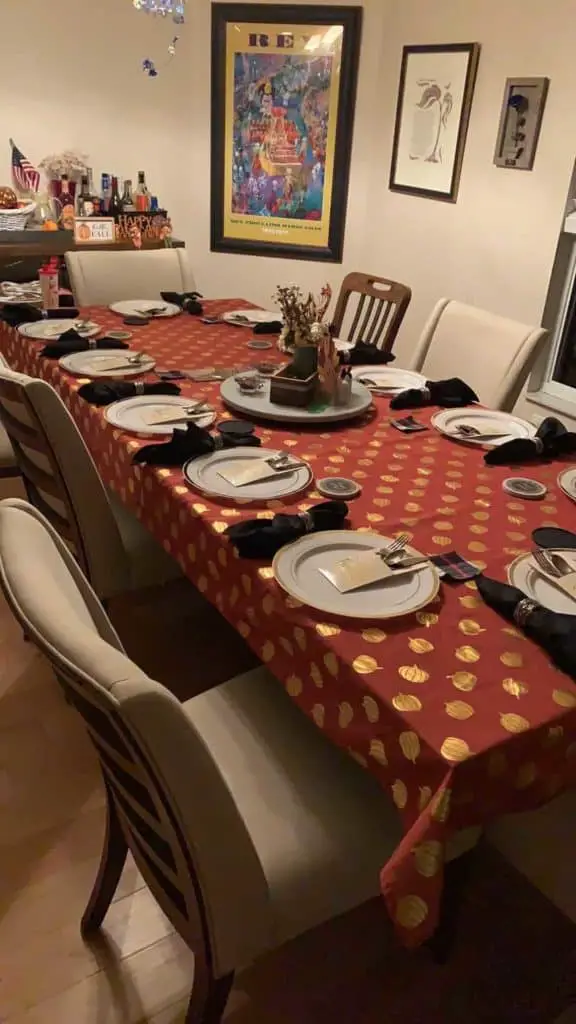 Green Bean Casserole
It might just be me, but I can't have a Thanksgiving meal without the green bean casserole. If it's not on the menu, I'll get it added to the menu, because it's seriously the BEST! Check out my favorite version below!!
Recipe
Ingredients
4 Cans Green Beans
2 Cans of Cream of Mushroom Soup
1 Large Container French's Crispy Fried Onions
Instructions
Mix green beans and cream of mushroom soup in a 9 x 13 casserole dish.
Stir in a handful (or 2) of French's Crispy Fried Onions. Make sure everything is evenly mixed and spread out in the casserole dish.
Top with more French's Onions to desired amount. Bake at 350 Degrees until top is browned.
**If you really enjoy mushrooms and onion you can sauté 1 sweet onion (diced) and 1 package of sliced mushrooms. Then add to the mixture before topping with the crispy onions.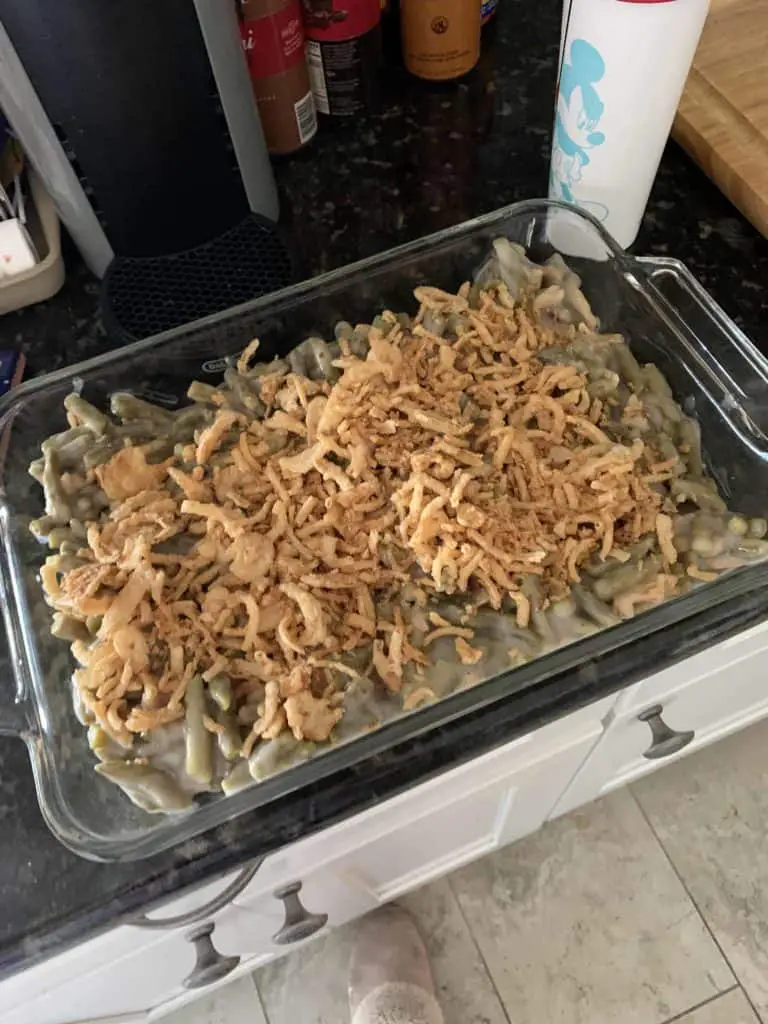 Mashed Potatoes
Next up, mashed potatoes. I hope everyone avoids that box of instant potatoes for this feast. If you don't, you should. Homemade mashed potatoes are SO easy and taste infinitely better. Some people don't like peeling potatoes (like me) so when I make my mashed potatoes, I leave the skin on. You can make them to be exactly how you like, thick, creamy, cheesy, chunky, smooth, literally what ever you like! Personally, I like mine kind of thick and chunky (mashed by hand). However, my husband likes his smooth and creamy (he uses a hand mixer to whip them smooth). Finding the perfect balance is always entertaining at my house.
Recipe
Ingredients
4-6 Russet Potatoes
1/4 Cup Milk (more if desired)
1/2 Stick of Butter (optional)
Salt & Pepper to Taste
Instructions
Cut potatoes into cubes. Put cut up potatoes in a pot and fill with water and bring to a boil, cook until soft then drain.
Pour the potatoes into a bowl. Using a potato masher (or a fork if you don't have one), mash potatoes. **If you want a smoother mashed potato, use a hand mixer to whip potatoes
Add salt & pepper, milk, and/or butter to taste. (Adding more milk will change the texture. If you like chunky potatoes, use let milk)
Stuffing
Stuffing or dressing. What do you call it? If it's actually been stuffed into a turkey for cooking, I call it stuffing. If it's just made and served like a casserole it's dressing. Regardless of what you call it, it's definitely a must have on your plate for that Thanksgiving meal. My favorite recipe for this, is the good ole recipe on the box/bag. You can even make fun adjustments to it, like adding sausage. The dressing with sausage is always the first pan to empty at my house!
Fried Turkey
We can't forget the turkey! Growing up we always made the traditional roasted turkey. Until we discovered fried turkey. I know, I know. You've got to roast it in the oven for that traditional, classic meal. But let me tell you, fried turkey always comes out so amazing. It's juicy and flavorful. Once you try it, you'll want to keep eating even when you're full! It's legit that good. You can purchase or mix up a marinade and inject it into the turkey. Then carefully drop the bird into the fryer (with peanut oil). When frying, please be safe (give our firemen a break this holiday!) Below is our favorite marinade recipe that you inject into it.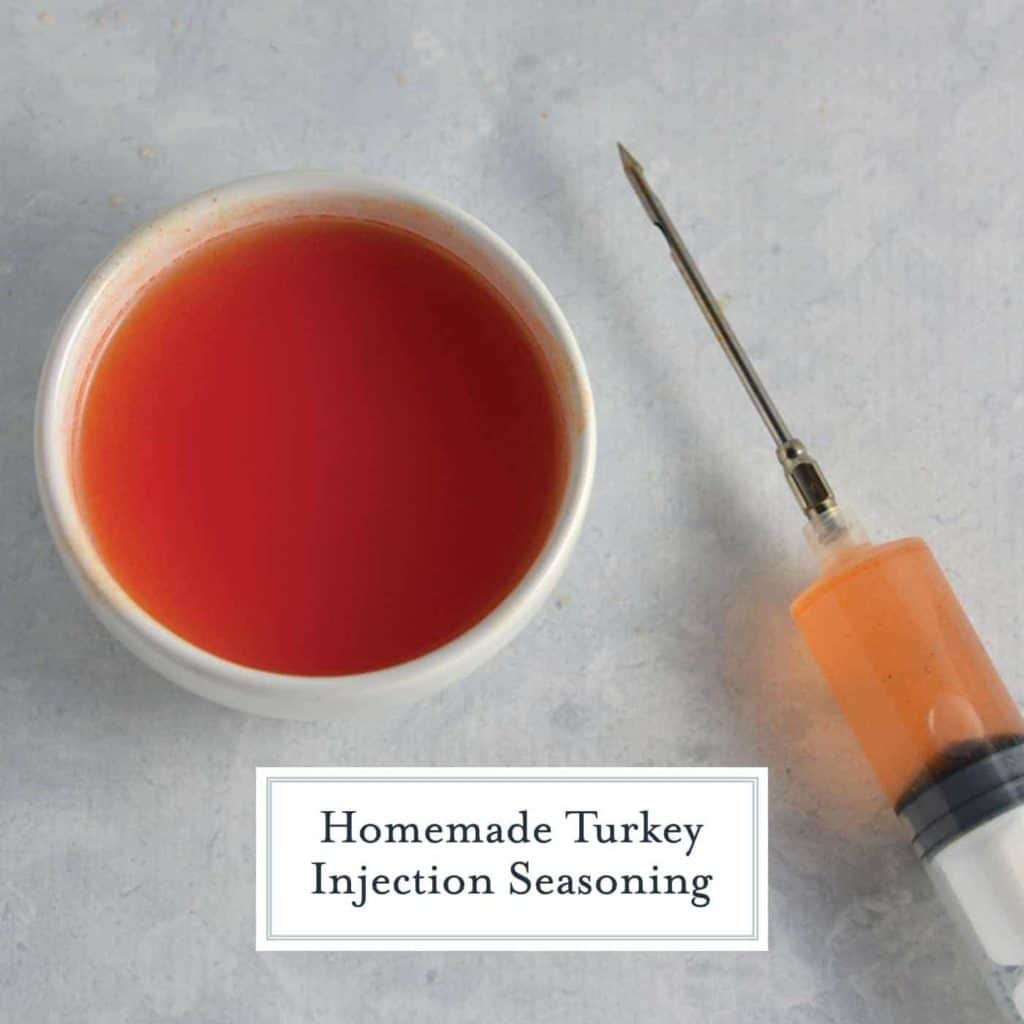 Turkey Marinade Recipe
Ingredients
1 Cup Lemon Juice
1/2 Cup Liquid Crab Boil
1/2 Cup Olive Oil
1/2 Cup Butter
2 tbs Onion Powder
2 tbs Garlic Powder
2 tbs Cajun Seasoning
1 tsp Tabasco Sauce
1 tsp Cayenne Pepper
Instructions
Place everything in a saucepan. Simmer over medium-low heat until butter is melted. Stir and continue heating until sauce has completely liquefied.
Remove from heat and let the mixture cool for 5 minutes.
Use while still warm enough to remain in liquid state. Inject directly into the breast, leg, and thigh meat. Do this a few times to make sure the marinade is well dispersed throughout the turkey. (Don't worry, it gets a little messy)
Wipe away any excess that may leak out.
Now we're ready to fry!!!
Cranberry Sauce
The final addition to our dinner plate is cranberry sauce. Now, I'm not talking about the jiggly, jello stuff in a can. I'm talking freshly made cranberry sauce. I always hated the stuff in a can. Growing up that's all I knew. I thought that's what everyone ate and I thought it was gross. So the first time I had it fresh (thanks to my in-laws), my world was flipped upside down. And it's super easy. You can purchase a bag of fresh cranberries from the produce department at your local grocery store. On the bag is a simple recipe (all you need is the cranberries, water and sugar). Just follow those instructions. It's super quick, which shocked me the first time. And this fresh cranberry sauce is the perfect final touch to your dinner plate. It goes great with the turkey!
Dessert
Of course we close out the meal with dessert! You can't have a Thanksgiving meal without dessert. There are so many options! Cookies, cake, pie, fruit, just so many ways to have all these! We go classic at my house with pie. Pumpkin and sweet potato pie is are great options but not my favorites. Pumpkin anything is something I avoid (I know I'm crazy, at least that's what my husband thinks). I enjoy sweet potatoes, but I don't think they belong in pie form. So, that leaves us with pecan pie! Pecan pie is the BEST! It's sweet and crunchy and just yummy! We usually get ours from the local grocery store bakery (Publix is pretty amazing and super convenient). If you have the time, definitely make it and then send me piece!
Happy Thanksgiving! I hope you enjoy the time with those you love and of course all the yummy food!
If you liked this recipe make sure to check out my other ones here and leave a comment.