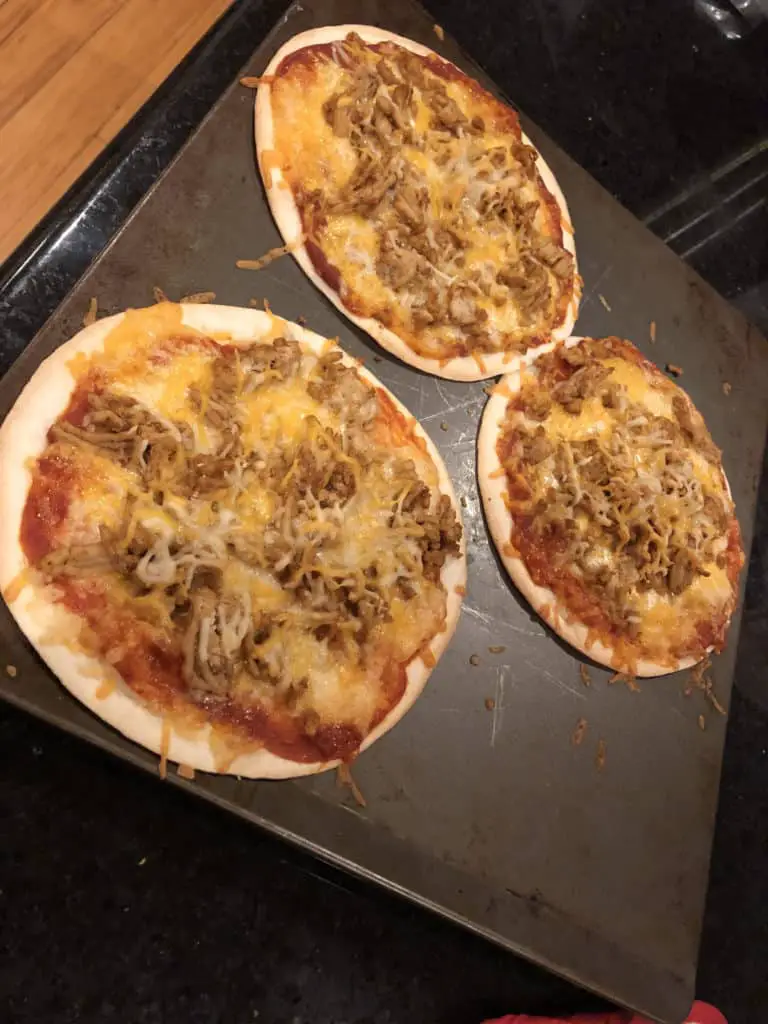 My first recipe post, I'm so excited! I've never really share recipes but this Taco Pizza one isn't much of a secret lol, and it's simple enough that I didn't throw too much of my own flare to it.
I am a huge fan, and by huge I mean one of the biggest fans of tacos. I could literally eat them all day in every kind of way possible. So when I have the idea to switch things up and create something new I'm game. I'm always changing my recipes and ideas and making things better. I never follow the same recipe twice, there will always be something different. I got lucky too because the family loves tacos just as much as I do. Thankfully because if they didn't I'd be a lost soul. Seriously. Anyway I don't want to be one of those people that rambles on and makes you read an entire novel before you get to the good stuff.
So the good stuff…
Taco Pizzas
Ingredients:
6 flour tortillas (these work best as flour, card conscious or corn will work but not as well)
One can enchilada sauce
1 pound ground meat (I like to use ground chicken to avoid red meat)
Taco seasoning – I use Costco brand and add some onion powder, crushed ground pepper and cayenne pepper <—me doing my thing
Chicken or beef broth for whichever meat you're using
Shredded cheese
Sour cream
Black olives
And whatever other toppings you want
Now the how to:
Preheat oven to 375
Place tortillas in the oven for about 7 minutes
Brown meat adding the seasoning in WHILE meat is cooking, adding broth as needed to avoid dry meat
Have the kids help on this part!
Remove the tortillas and put the desired amount of enchilada sauce on each pizza
Add desired shredded cheese to each pizza
Your meat should be cooked perfectly at this point so you can add that to the pizzas as well
Pop in the oven for about 7-10 minutes and watch for them to brown
Once done remove from oven and let cool for a minute or two
Add your toppings and enjoy!
There you have it folks, Taco Pizza. Easy peasy and all in about 20 minutes TOPS.
Let me know if you enjoy this recipe and I'll keep posting them for you!