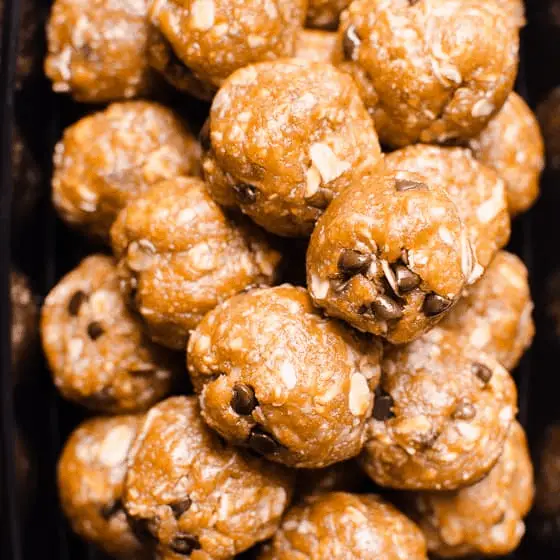 It's holiday season, it's stressful, it's chaotic and all the littles want to do is snack. On everything. All the time. Like never ending human garbage disposals. How can you and your budget keep up with this insane munching AND keep yourself from starving or spending hours in the kitchen? Easy, quick and healthy(ish) snacks that's how. I'm not saying go all crazy with the "all natural, non processed" crap. I honestly don't care for any of that mess. I grew up on Oscar Mayer hotdogs and Kraft Mac n Cheese, oh yea and Ramen, lots and lots of Ramen. Yet here I am still at it and healthier than most people my age. So what do I mean when I say healthy(ish) I mean whenever I create a treat it consists of a good deal on the macro scale with protein, carbs, grains and fruit or veggies. The veggies most of the time get snuck in (shh don't tell my kids!), but then I also add love and by love I totally mean chocolate. Now remember, chocolate comes from cocoa, cocoa is a plant and therefore chocolate is salad! 

When I am thinking of a snack I try to think about what I or my kiddos need from said snack. Will it be just a holdover from after school until dinner or is it a snack needed for longevity, ya know the one in between meals or is it just a snack because we want something sweet? These are all valid questions and can all be totally different needs. This recipe is for in between meals, though you could totally add some protein powder and make them last as a longevity snack. 
My favorite part about this one? I get the kids involved! Mine love helping me make things that are messy and these PB Balls can totally get messy.
Let's get to snacking!
What you'll need:
Counter Space – This is a must! You need space to mix and roll baby!
Wax or parchment paper
1 1/4 cup Dry oats
3 tbsp Honey
1 cup Peanut butter (I like to melt mine a little)
1/3 cup Milk chocolate chips
1/4 tsp Salt (I use sea salt but it can be any kind)
1/4 tsp Vanilla
1 tsp cinnamon (optional)
What to do: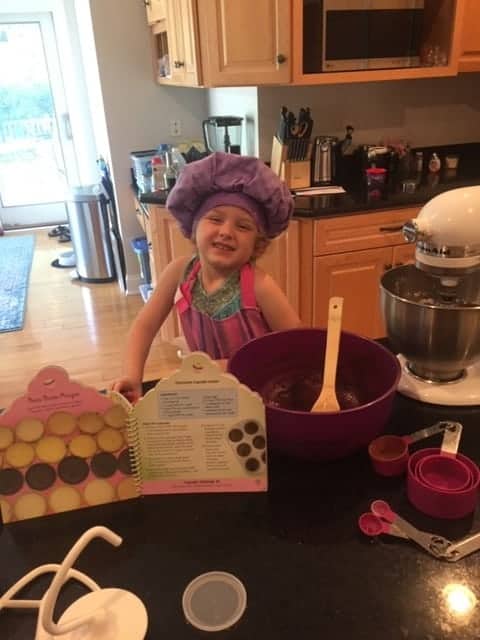 Roll out some wax paper and set it aside
Mix the dry ingredients first, if you melted the PB you'll want to make sure its a little on the cooler side so it doesn't melt your chocolate chips, things can get REALLY Messy there. 
Add in the PB and honey little by little stirring along the way. I like to use my hands for this or let the littles mix while you add the ingredients, they like getting messy so why not! 
As you are mixing you want to make sure that the oats get nice and sticky as this is the glue that holds them into balls.
Once you've got it all mixed up you will start rolling your balls! As you are rolling them you can spray your hands with some non stick spray to avoid the mess sticking to your hands or you can embrace it! I say embrace away!
Start by scooping a tablespoon (big tablespoon) of the mix into the palm of your hand and roll into a circular motion between both hands. They don't need to be perfect balls, most of the time they aren't even close. 
Of course you can totally nix the ball rolling and just leave them as no bake cookies, HA! 
Now don't go overthinking this one, these are meant to be super quick, easy and fun! Not tasking and stressful. Encourage the kiddos to join in on the fun, make messes and have lots of smiles!
If you liked this recipe make sure to check out my other ones here and leave a comment.