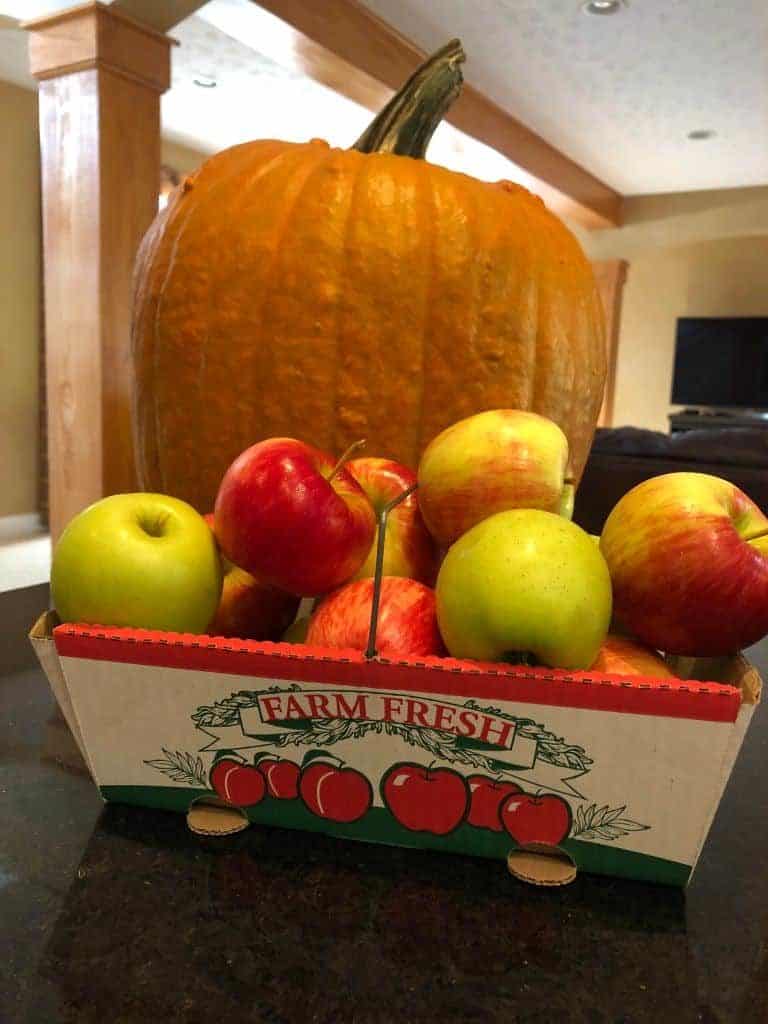 We all love fall right? I know I do, that is until the weather takes the turn for the worst and it starts the four letter S word. Once that starts I don't want to leave my house until the sun comes out again and it's nothing below a crisp 75 degrees! Anywho. Fall means apples, pumpkins, comfort food, basically all of the foods I grew up with. Mashed potatoes, stuffing, ham, turkey, and the PIES! Everyone obsesses over pumpkin; I'm not knocking it but personally I LOVE apples! All things apple- cider, sauce, butter, caramel, juice, pies, literally all of it. More than all that food I love the extra time with family. Family time is the best. It means good conversation and good vibes.
But we're not here to talk about family, we're here for food! Not just any food, homemade food and that's the only way I do Fall. Homemade. Today we're talking applesauce. Not just any applesauce homemade Instant Pot applesauce! For this recipe I used specific apples, ones that are grown local and are amazing! I am all for supporting local businesses (like myself) and honestly it just tastes so much better.
Now for the good stuff…The recipe!
8 Golden Delicious Apples
2 Honey Crisp Apples
(Both apple options are up to you and personal preference, I just
½ cup of water
Cinnamon (to taste)
Salt (to taste)
All Spice (to taste)
That's it!
Appliance needed
Instructions 
Peel and cut all 10 apples 
rinse in COLD water (I like to have a bowl of cold water ready and drop the apples in it while I work on the rest of them to stop them from browning so quickly) 
Place in the instant pot and in the following order 
Honestly the order is just my preference I believe it has a different taste if you do it this way, who knows. It could very well be in my head. 
Set Instant Pot to Manual setting for 15 minutes place the lid and walk away. When the timer goes off do not release the pressure manually, turn it off and walk away again for about 10-15 minutes and it will release on its own.
After about 15 minutes release the pressure valve just in case there's any left. Then take the hand mixer or whisk and mix it all up! 
Enjoy Instant Pot applesauce warm or place in refrigerator to cool. 
**can be done stove top as well! Just same infant process but replace the instant pot with a regular pot and add 1 cup of water instead of 1/2. 
This is such an amazing and simple recipe. Great for all ages too and let's be honest- enjoyed anytime of year! 
Questions? Drop me a comment! Want more recipes? Check out my previous posts!