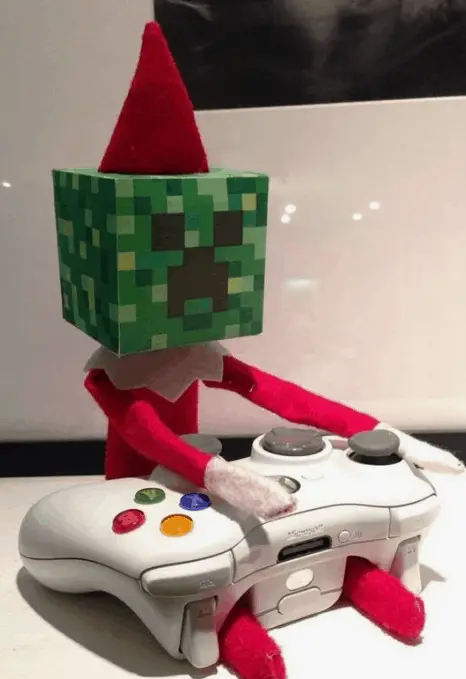 The Elf on the Shelf is a special Scout Elf sent from the North Pole to help Santa manage his naughty and nice lists. When a family adopts a Scout Elf and gives it a name, the Scout Elf receives its Christmas magic (we call it fairy dust) and can fly to the North Pole each night to tell Santa Claus about all of the day's adventures.
Each morning, the Scout Elf returns to its family and finds a little mischief to get into and make themselves at home in a convenient place to watch your littles play and go about their day. They are also able "to see all" meaning they see them at school, daycare and when they aren't home. Children love to wake up and scurry around the house looking for their Elf every morning!
Wait a minute, there's rules?
Yup. But don't fret, they are simple:
Name your Elf or Elves! Let the kiddos pic something fun, ours are Elsa and Jack Frost. We also adopted Bernie the St. Bernard!
The elf has to be moved every night from Dec. 1 through Dec. 25 (or if you are like me, they hang out until New Years Day) to a different spot in your home every night while your kids are sleeping. They travel back and forth from the NOrth Pole every night to tell Santa about their day and how the kiddos behaved. So they landin a "new spot" when your kids wake up in the morning, after his travels.
Second, you have to make it very clear to the kiddies that their elves can NEVER be touched, or else they'll lose their "magic." But don't worry, the Elf on the Shelf website where you can go in and adopt your elf says that your elf can get their magic back! All your kids need to do is one of these following things:

Write a note to your elf or Santa apologizing for touching the elf.
Sprinkle cinnamon next to your Scout Elf. Cinnamon is like vitamins for your elf.
Sing a Christmas carol together (All parents included) because "the best way to spread Christmas cheer is to sing loud for all to hear"!
Now let's get to the fun part…ideas for where to put this cute little thing! This is the funnest part for the kids but I will tell you after the first few days it becomes a fun yet tedious task for parents. Thankfully there is Pinterest and lots of other parents out there racking their creativity minds to help! I have gathered a few fun tips here for you so you don't have to go digging through. 
We will first venture to a galaxy far far away, actually its just in your living room or wherever you see fit. Grab a Darth Vader figure and tape your Elf to the wall or hang him from a table or chair so that it seems as if "the force" is pulling them in the air. Thank you Lemonista for the brilliant idea!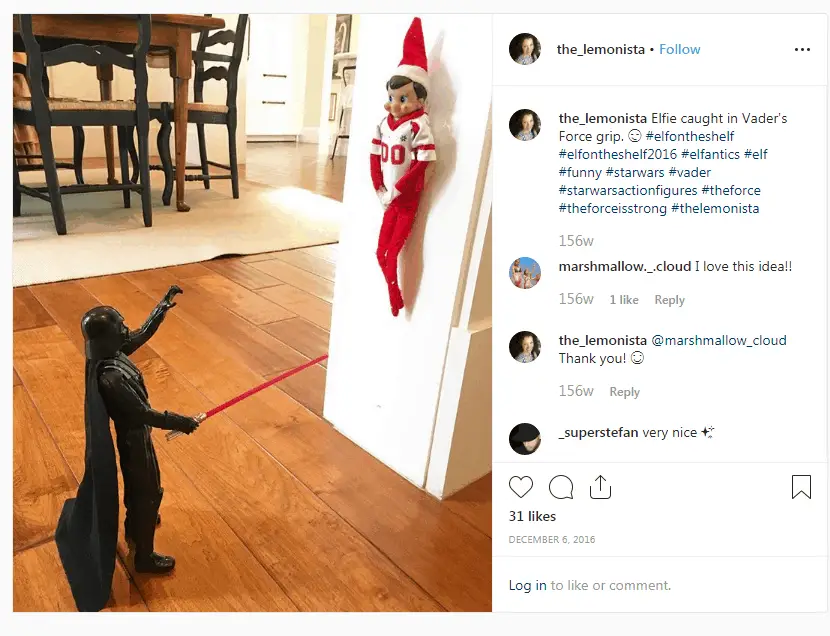 Next we take over family photos with a dry erase marker! This is a really simple and quick one to throw together. Draw a funny mustache or toupee' on a kiddos pic or even mom and dad's! Thanks to Sweet Cheeks and Tasty Treats for the idea!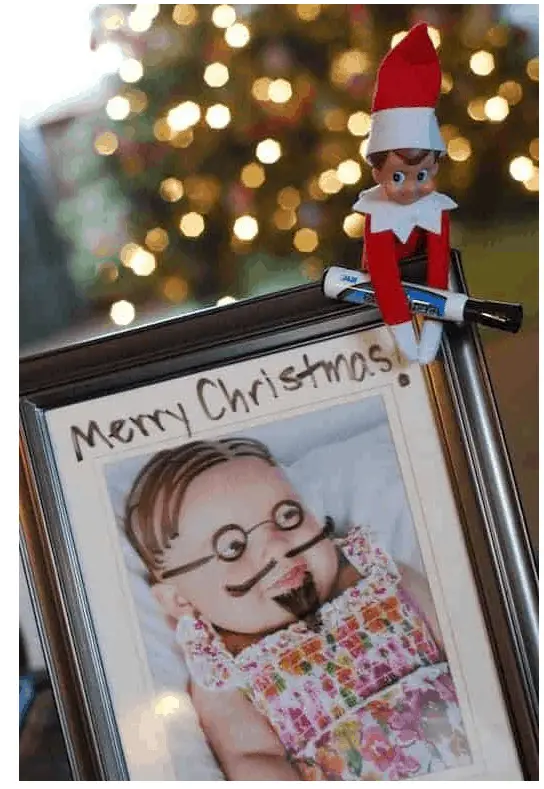 Snowflakes are falling on my head! Have your Elves make some snowflakes! At courtesy of Busykidsshop.com
Got a gamer in the house? Elves love to play video games while everyone is away during the day! Minecraft block is optional, just prop your Elf under a controller and walk away easy peasy!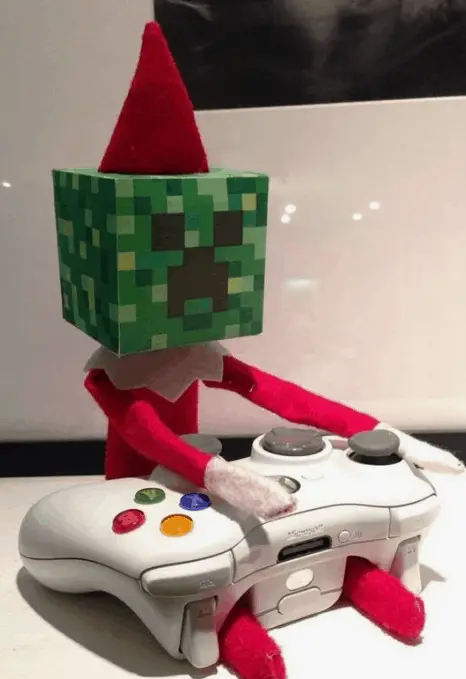 How about one for the nauty kids? Were they fighting and bickering all day or did they get a bad report from school or daycare? Here is an idea to save you some stress!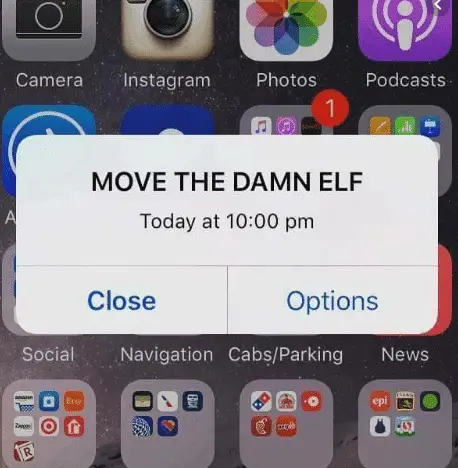 Now for some tips!
Set and alarm!!! This one is the very BEST tip I can give! I can't tell you the amount of times I have had to use the "they were super sleepy from staying up all night" excuse. 
Use the kiddos toys, they absolutely LOVE it when the Elves play with their stuff! It makes them seem more real and fun!
HAVE FUN AND DON'T OVERTHINK IT!!! This is the most important tip…it's something your kiddos will cherish forever and the light in their eyes when they see the shenanigans is worth it!