Copyright laws protects artists and their original works, be they drawings, paintings, sculptures, music, books, poetry, movies, photographs, or any branch of the fine arts. In that sense, how can we use images that are not of our authorship in our craft projects?
You should always ask the creator's permission to use their images in our craft projects. If the project is to be published on the internet or to the mass public, consent is required prior to publication. This rule also applies to images used for craft sales.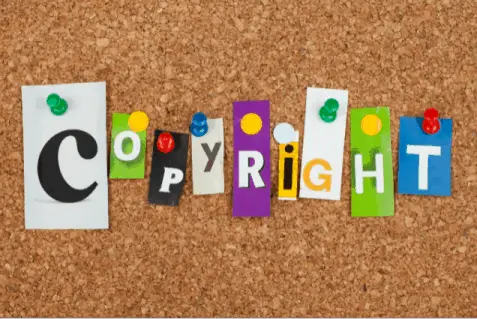 Keep reading this article if you want to know more about the legality of using another creator's image for your crafts project, what happens if you violate the law that protects it, and when the same copyright law protects crafts.
When is it Legal to Use Copyrighted Images?
The easiest and fastest way to obtain permission to use an image that contains copyright is by securing authorization. You cannot be accused of copyright infringement if you have signed consent from the owner of the image you want to use. The document that will be signed needs to establish very clearly the limits that the use of the image has, the time it will have in circulation or in use, and everything that is convenient for you to have in the legal document.
Also, you can use images that some web pages offer for free, but you must be sure that they are copyright-free images. Suppose it doesn't state it clearly; you should avoid using that image. Also, if you want to use a google image for your project and you cannot find the author of the work, choose another photograph to use that does ensure that it does not have copyright.
Another way to use the image is to cite the author who took the photo or who made the image. Thus, you give the creator the credit they deserve, and you can free yourself from a copyright lawsuit.
If you are looking to create some type of economic return with the image you will use in your crafts, it is best to contact the owner and tell him what use you want to give it. Perhaps, the author requires a percentage of that economic return. If you do not want to give it to him, the best choice is to look for another image or take your own photograph.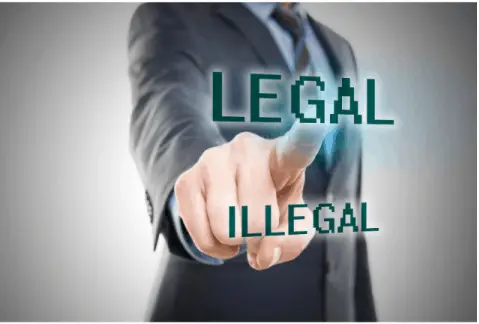 When is it Illegal to Use Copyrighted Images?
Copyrighted images are illegal to use if you do not have permission or do not clearly establish who the image is from.
Copyright does not only apply to images found on Google. Photographs on social networks also have a copyright, and you must have permission from the photographer and whoever appears in the photo to use it.
Copyrighted images are a tricky subject if not handled carefully. Many people do not consider copyright when downloading an image from the internet. These same people are not informed about the penalties that infringing the intellectual property of others can lead to.
Some of these infringements may be a simple copyright notice. The defendant must remove the work that was copied from circulation. Others may include the payment of a fine, and the accuser or the judge sets the amount that the defendant must pay. In the most extreme cases, the accused may even be sentenced to serve time in jail.
When is it Considered Copyright When Using an Image?
Suppose you use a photograph as inspiration and copy it in different techniques, designs, and materials, among others. In that case, you are still infringing copyright because you copied the image you used as a reference. Still, if it is a novel technique or a specific design, then that technique or design belongs to the creator.
What is stated in the previous paragraph is a more common problem than it seems. Many people do not recognize the difference between using an image as a reference, as inspiration, or copying an image. If you use a picture to confirm details, that is a reference. If you use the image to create an entirely different one from it, that is an inspiration. On the other hand, if you use the image and copy it, that action is sanctioned by law.
There is no regulation that allows the use of images with external authors for personal crafts. Some people might say that if it is for internal use, it will not be known if it is being used. However, this is where ethics play an essential role.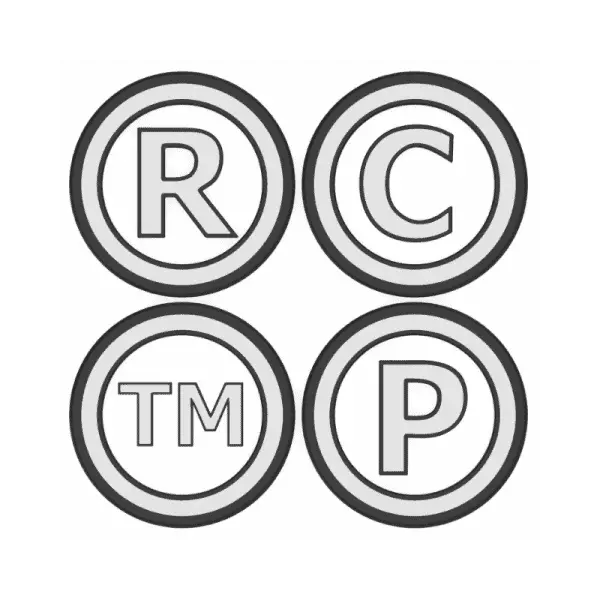 Why do we talk about ethics? Simple. Imagine that you have been doing a craft project for a long time and that it has taken a lot of effort and dedication. After you finish it, you decide to share it with your community. A person uses your work and copies it without giving you any credit or asking for permission to use it. It's an uncomfortable feeling, right? This is why it is necessary to protect copyright, as it is a right that corresponds to all artists who do original work.
However, the colors and patterns do not carry the weight of copyright law. This fact is because they are elements used by a large number of people and were invented a long time ago. Therefore, if you see an image with a pattern and decide to copy it into your project, it is not considered as having infringed the copyright law.
What are the Copyright Laws that Protect Crafts?
Copyright laws don't just apply to images. Crafts also have laws that protect the author who creates them. Having a better knowledge of what those regulations are can avoid legal conflicts with other crafters in the community.
Copyright laws protect your completed project. That is, if you made a journal and it is original, the law protects the entire notebook. This means that it cannot be copied unless you have been asked for permission and you have agreed. But suppose a person decides to use the same spiral as you in another notebook. In that situation, that is not protected by copyright. This protection is due to the fact that the projects are considered as a form of artistic expression and possess intellectual properties.
Technically, since you finish an original project, it is already protected by copyright laws. However, suppose you want to have more control over these rights that belong to the creator. In that case, you can register your project as your own and avoid disputes in the future.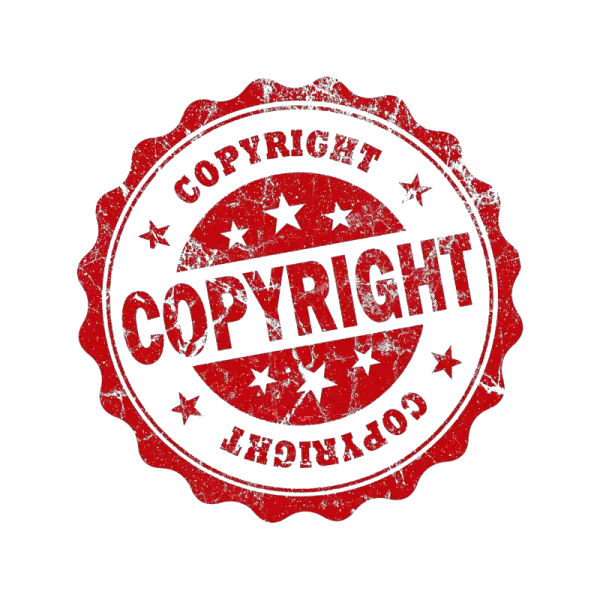 In order to register the project as an original, you must go to the U.S. Copyright Office and fill out the required form. Your craft will fall under the category of visual arts. To be able to submit the application, you must pay a fee, and you will officially have all the copyrights to that project.
Conclusion
Most of the images that are available on the internet are protected by copyright unless they are explicitly free to use. The best thing to do to use an image that does not belong to you is to obtain the permission of the author. If you can make a legal document that confirms this agreement of use, it is more reliable for the future. Remember that some authors will have no problem with you using their images, while others will ask you for a fee for each image you use.
Here are some super useful sites and tools for getting your images free of copyright issues:
Design Bundles – designbundles.net offers thousands of SVG's sublimation images, brushes and fonts for ProCreate and so much more. The inexpensive monthly plus plan is the best way to go, you get tons of free credits to purchase their "plus"products that come with the commercial use license.
Design Space/Cricut Access – If you use Cricut you have access for $11/month to thousands of fonts and images as well. I always search Design Space for what I am looking for first, this way I don't have to go through all the steps of uploading and what not.
I also use JPIBlanks.com for images often as well. They design the images/files themselves so the copyright is released when you purchase the image/file from them. Sometimes they will even do a coupon code for free images!
Be sure to check out some other nifty functional craft ideas through our other posts here on Craft-ILY as well as checking out some videos on DIY and How To's over on YouTube. Look for "Crafting Unedited" or just click the name in blue to see!