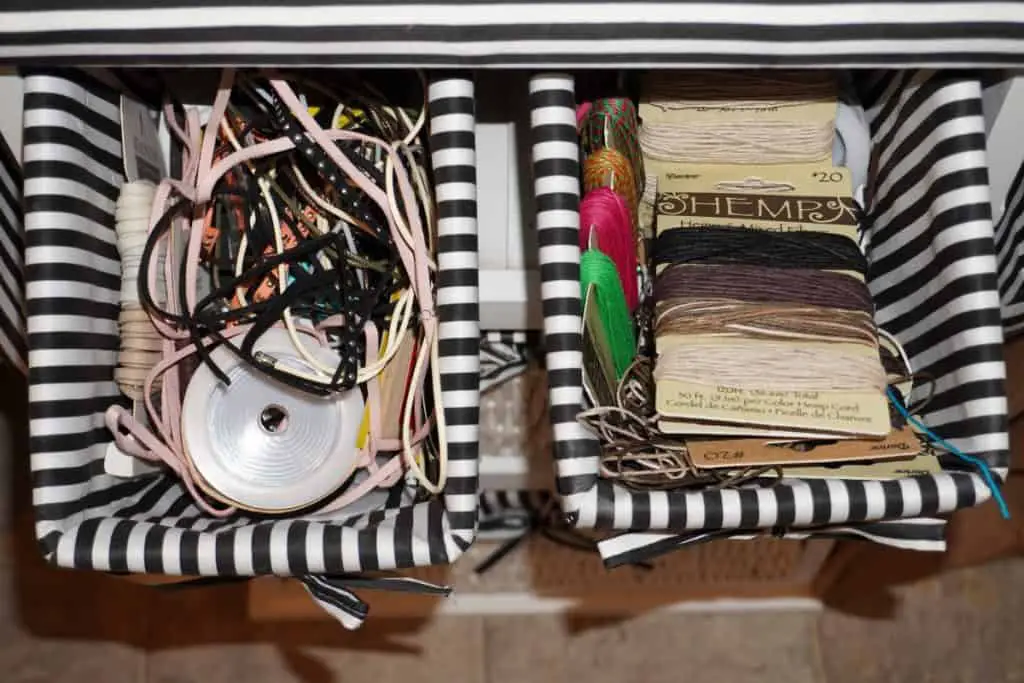 Cording comes in various sizes and colors, as well as shape and material. You can find leather and suede cording in faux or real options, string cording, stretch cord (plastic/rubbery type) and hemp cording online and at your local craft store, even some major retailers such as Target and Walmart carry it.
If you are making necklaces or bracelets you will work with cording to create your pieces. With the insane amount of options available it can be very difficult to choose the right type for your work without spending a ton of hard earned moolah on it.
Leather and Suede, Faux and Real
Thus bringing me to my top choices for cording options. Now depending on what you are making and who you are making it for you will need a few options on hand. I prefer to carry non-animal products so for me the real suede and leather is a no go, however you can find it on Amazon or in your local craft store, they always have a good selection available.
I have found a phenomenal brand of faux suede cording on Amazon and I love it, I have used many different brands from various retailers but none so far have matched the quality of BEADNOVA Faux Leather Suede Cord.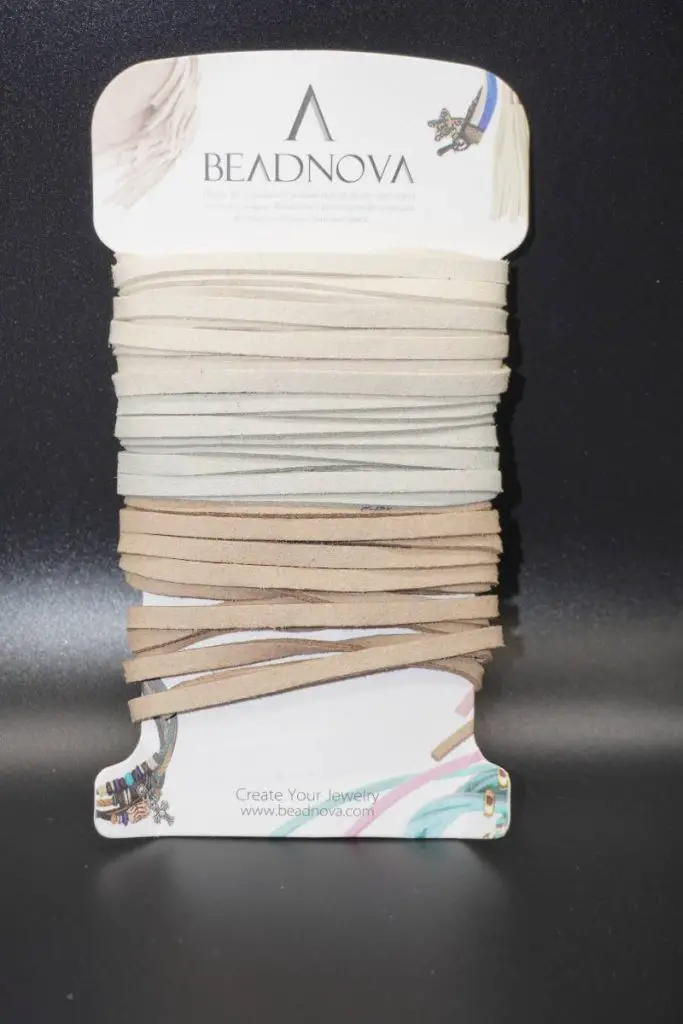 I ordered the Beadnova cording for a custom made watch band and was struggling to find anything with great reviews in a specific color. I am so glad I purchased it because unlike other brands it did not snap on me in the process and the customer has been thoroughly satisfied with her watchband so far, three months later!
String Cording
String cording is kind of like a thread with a wax coating on it to protect it from moisture and fraying. I use this string cording for layering bracelets and necklaces, it gives a little more detail but doesn't overpower the piece. I also use it for more men's styles than women's.
Generally speaking there has not been a true winner for me in string cording, but then again I have not had any issues with any of the various brands I have purchased. Mandala Crafts sells a really good one I have been using for a while now and it has held up to some pretty gnarly testing. It isn't crazy expensive either. I found it on Amazon, which made it even better.
Here is the link for the Mandala Crafts Macramé Waxed Cotton Cord Thread
Hemp Cord
My favorite cording to use, hemp cording is all natural, durable, strong and comes in all of the pretty and fun colors. I stumbled upon this amazing brand at a local craft store Pat Catans before they went out of business and I really regret not purchasing all of their stock they had left.
Good news though, Amazon sells the same brand! Darice Hemp is amazing, I have only ever used Darice for hemp cording and my stretch cording and of course I had to put it to the test, so I did. I wore a strand of the hemp around my wrist for a week, after many showers, hand washings and everything else your hands go through in a typical week it was still just as tight and colorful as day one, no fraying or anything.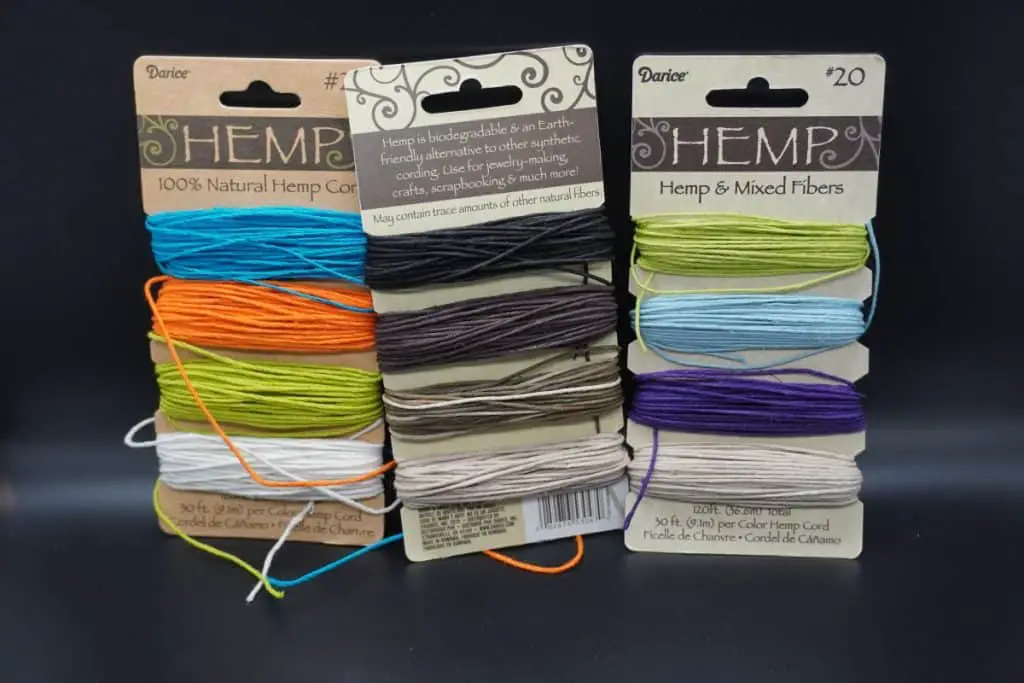 Darice is a quality brand for all of your crafting needs, I have never purchased a bad product from them.
Stretch Cord
Elastic and rubbery and great for bracelets! I absolutely love stretch cord, it is super easy to work with (once you figure out how to tie the knots) and stands up to everything, IF you buy the right brand.
I unfortunately went through a lot of headaches when I started making my bracelets. I would make them and they would snap as I tied them or they would make it through the tie then snap as soon as the customer put it on!
At my wits and wallets end I did some digging and found the best (so far) stretch cord. Pepperell Stretch Magic came to light while browsing the beading isle of my local craft store, it was on sale so I said what the heck and grabbed a roll. NEVER GOING BACK to any other stretch cord, ever.
Since I had many failed trials I knew I would need to put this one to the test. So I did, I made my toddler and my nine year old bracelets with it and told them to wear them everywhere. They passed the knotting and both kids still have theirs almost three months later (they were given for Christmas and its almost March).
Pepperell Stretch Magic is sold at most local retailers or you can snag some from Amazon just by clicking the blue link!
Be sure to check out some other nifty functional craft ideas through our other posts here on Craft-ILY as well as checking out some videos on DIY and How To's over on YouTube. Look for "Crafting Unedited" to see!