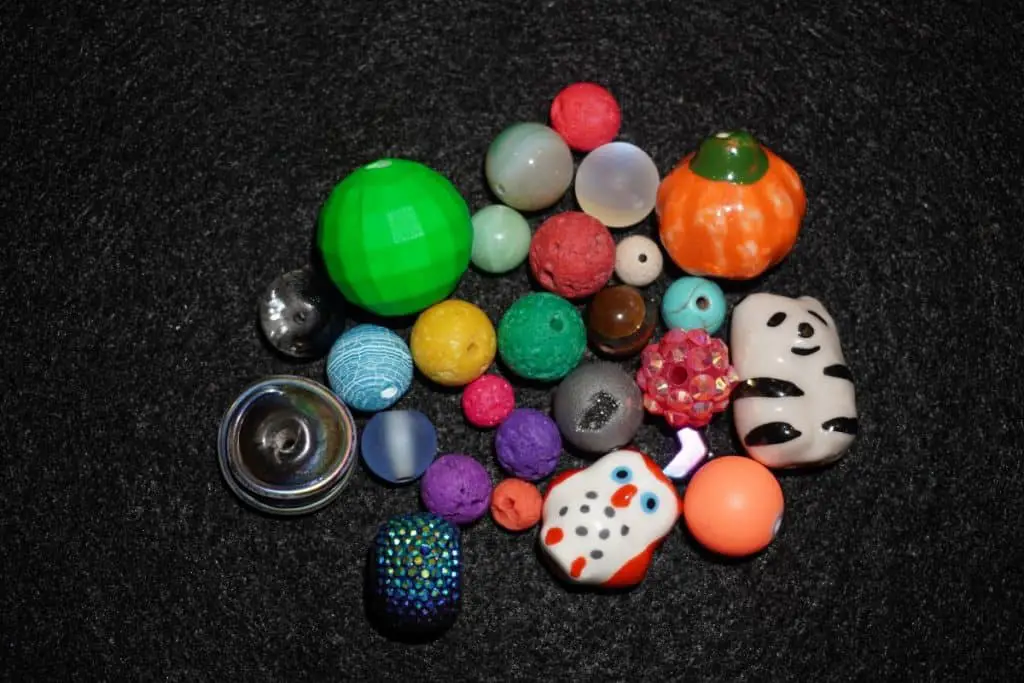 Depending on what route you decide to take your jewelry making on, you will encounter beading or some type of beadwork. The reality is you will work with beads or stones regardless of just maybe not the beads you're thinking of as you read this. Personally I love beads and I love stones even more. 
The amount of variety you have as far as colors, shapes, purposes, cuts, styles, and sizes are endless. There is so much you can create, all you need is a bright imagination, some string, and a whole lot of beads and/or stones to play with. 
In my ventures through making jewelry, I have grown very fond of certain brands for both my bead and stone collection. There are millions of brands of both out there (quite literally) so choosing favorites is a very difficult feat, nonetheless, I have! Just like all other products I recommend everything I have listed below have been tested for quality. 
I purchase most of my beads from either Amazon or Michaels. They have the best selections and I know I am going to get a quality product as long as I stay within my favorite brand's realm. 
Michaels carries a huge selection from both Beadalon and Bead Gallery, going in there is like taking a kid (or myself) to a candy store. 
I can literally spend hours in just the bead aisle. The best part about shopping in person is you can SEE the amazing colors and details that are in the beads. I feel like unless I need an exact match of what I already have I need to physically see the beads! 
Amazon does not carry either of my favorite brands unfortunately but they do have some really great lava stones and chakra beads! Here are my favorites from Amazon:
In case you are wondering what the difference between lava and chakra is, it's lava stones are porous and can hold essential oils which add to the healing benefits of the stone. Chakra stones are natural stones that hold healing energies but feel like glass or stone. You should pay attention to the authenticity of both, there are several faux brands out there.
What kind of beads should I buy?
All of them! No seriously, just take a walk through the aisle and grab whatever catches your eye! That is how I started, I had no idea what would sell, if at all. I am also NOT a fashionista and don't wear a ton of jewelry or accessories so this was a task for me. Here is a list of the types of beads I always have in stock, no matter what: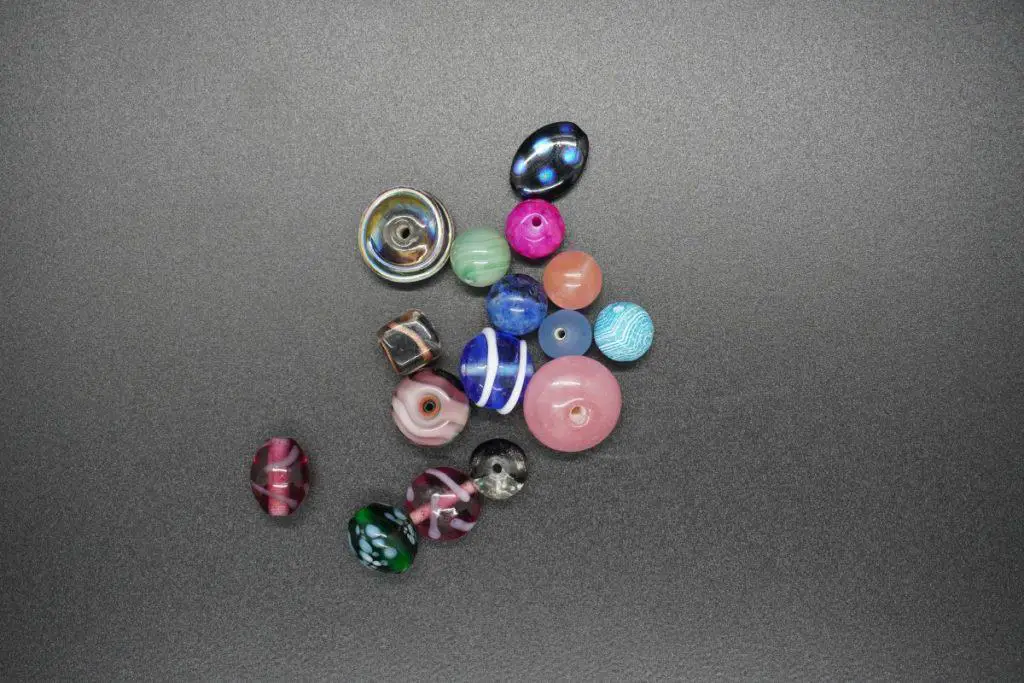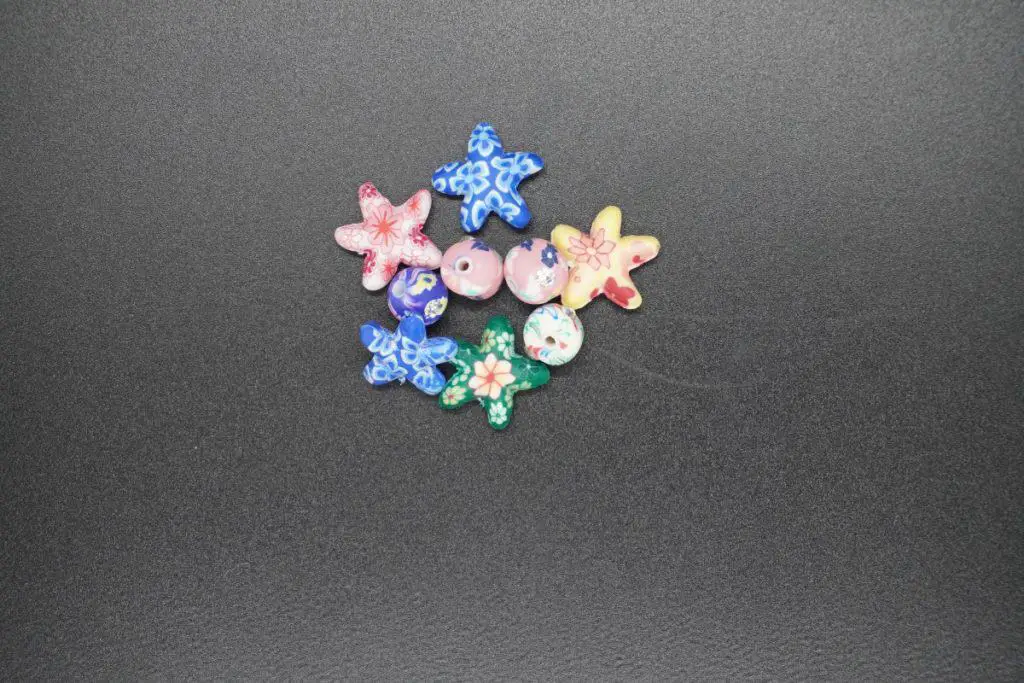 Lava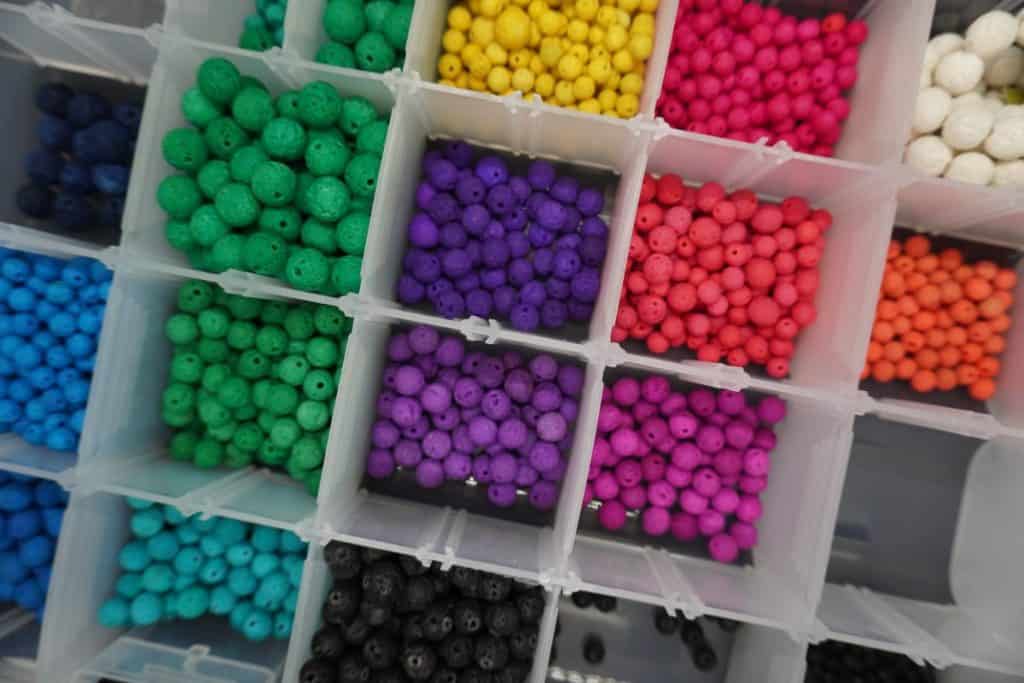 Chakra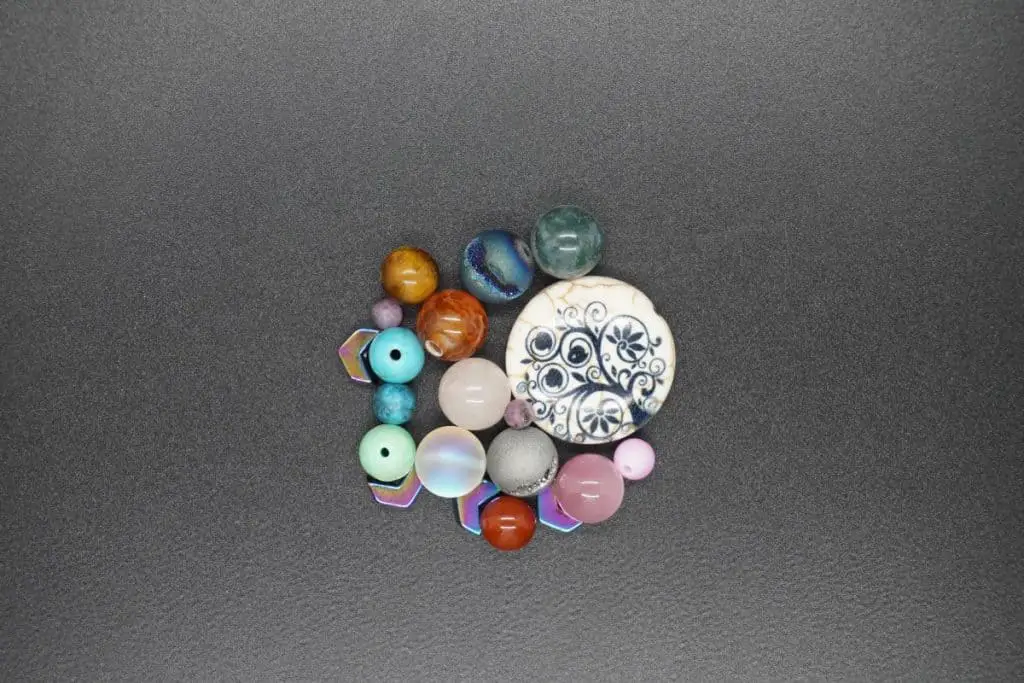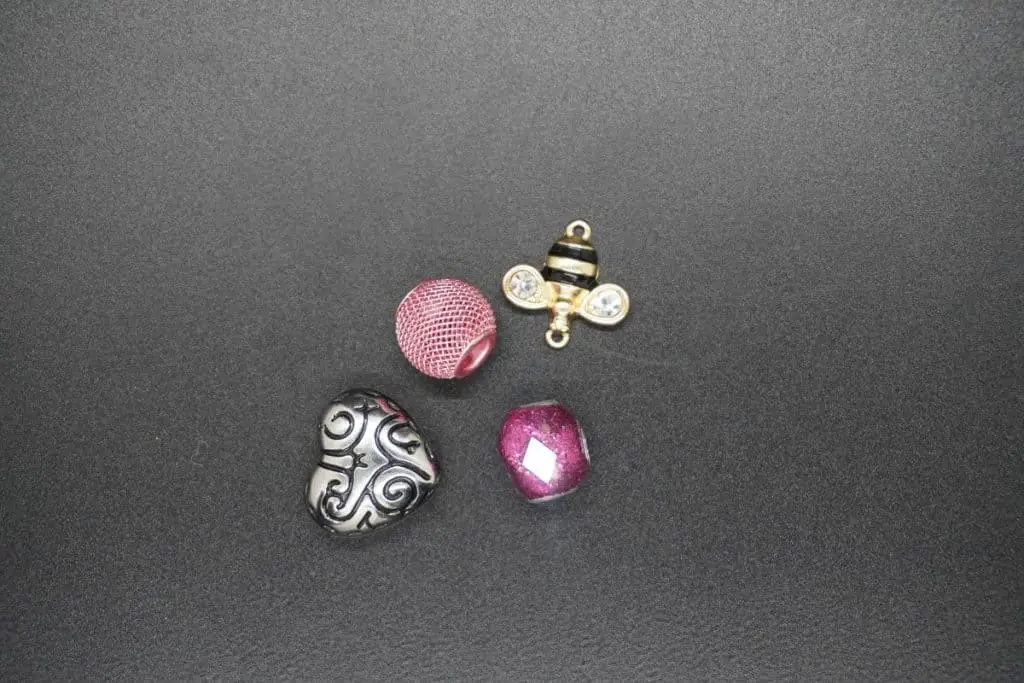 What kind of beads should I NOT buy?
I stray away from plastic beads unless I am getting them for a specific customer that requested them or for my toddler who wants to make jewelry like mommy. This may just be a personal opinion but I feel like they give off a cheap look and do not hold up as well as the rest do.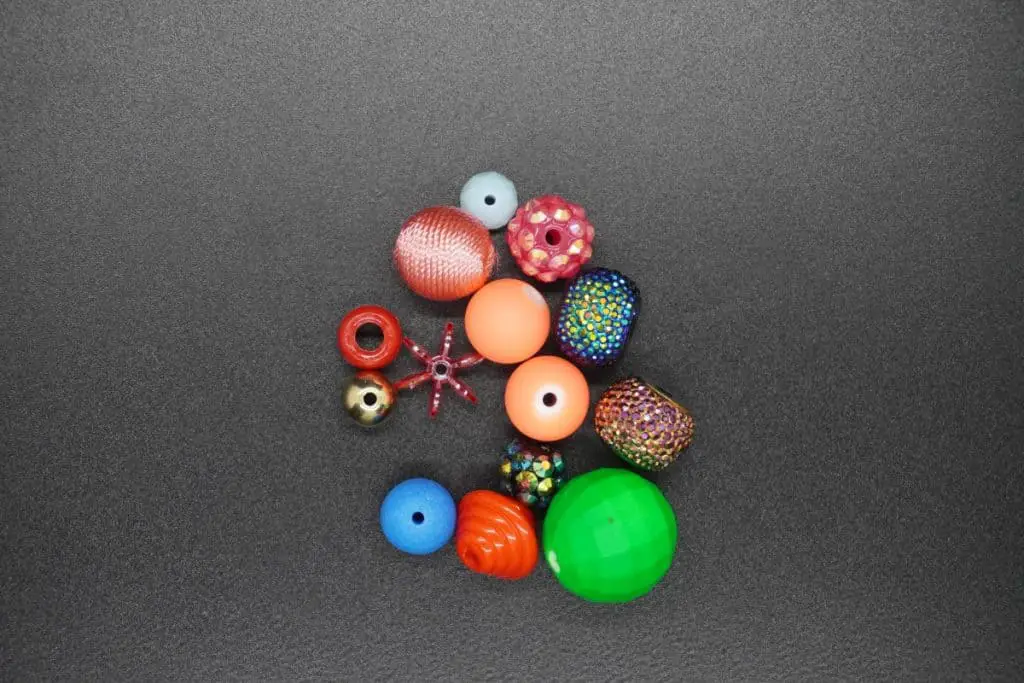 If you are making a product for children keep in mind the weight of the beads, clay and metal can get pretty heavy for a little one's ears. I also include in my descriptions telling the shoppers that the products are made with clay beads so they do have a little weight to them. 
Also, remember when shopping for stones, always check for authenticity. You may think you are getting a good deal but chances are it's not legit and can hurt your business in the long run.
When to buy?
If I am on an adventure to find something new and exciting I will wait for a good sale! Amazon doesn't really offer sales but they are pretty inexpensive anyway, but Michaels sure does! I am a Michaels rewards member so I get daily emails with coupons for 40% or 50% off a single regular priced item. 
The key though is to hold off until you get the good coupons, while those are great, Michaels runs coupons every few weeks for 20% off your entire purchase INCLUDING sale items. So you can snag up some beads when they go down to like $2.99 per strand and add the 20% on top of that. I did a video on coupon stacking and you can check that out here if you want. 
I am a bargainer, I rarely pay full price for anything and I love a good deal, it is exciting to me! 
Get out there, see the pretties and have fun creating beautiful jewelry!
Be sure to check out some other nifty functional craft ideas through our other posts here on Craft-ILY as well as checking out some videos on DIY and How To's over on YouTube. Look for "Crafting Unedited" to see!