Siser (pronounced Ceaser) and Cricut iron on vinyl have been in a head to head battle since day one. So which would end up winning the battle of the best iron on vinyl, keep reading to find out?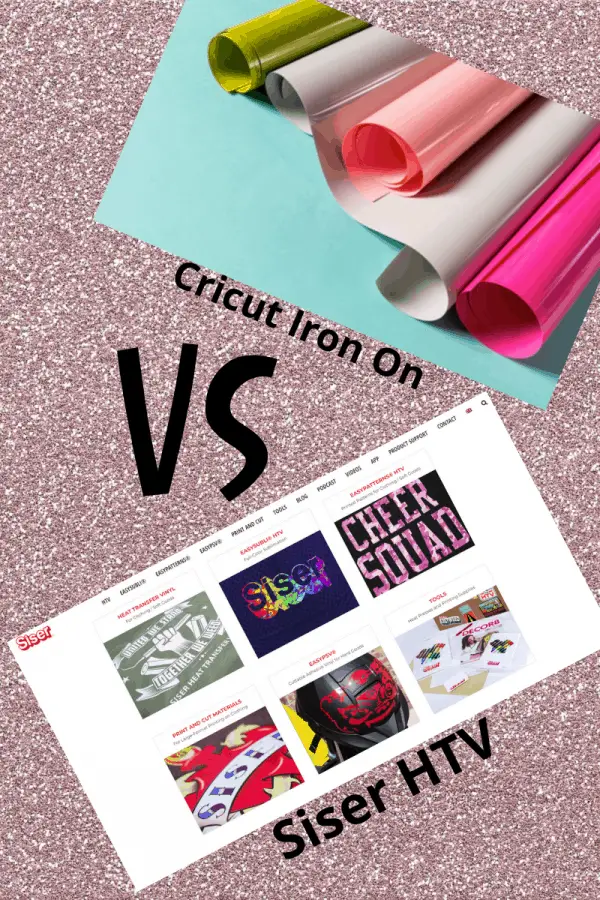 There is no "real answer" as to who would win in a head to head between Siser and Cricut iron on vinyl, the reality is it is based on each individuals opinion. From what I have gathered in my research between the two, the favorite is Siser.
As a Cricut crafter and partner I should be telling to you run and buy nothing but Cricut materials, tools and machines. However, I can not do that, this would be against my personal honesty standards and I am not about that life. Do not misinterpret this as none of Cricut's material's are good, truth is, everything Cricut offers from the machines to everything BUT vinyl is phenomenal, great quality and amazing customer service.
Before we ultimately decide who the winner will be, let's learn a little about what each offers. We will start with Cricut and go through colors, patterns and other details, then follow up with Siser and all it offers.
When I first started out in this crazy crafting world I only knew Cricut materials. I thought I was only able to use Cricut branded products with my Explore Air 2 or it would break and I would have wasted a ton of money. So I would hop onto Cricut.com or run up to Michaels and grab Cricut everything including Iron On or HTV. The options available were decent and the price wasn't too high so I would buy as needed. Here is what I have found over the years I have been creating with Cricut.
Colors
Cricut has an abundance of colors available, everything you would need to create basic images and then some. To be exact they carry over 40 different colors! So your images aren't too limited. As far as colors go, Cricut and Siser are pretty comparable. Here are some additional features Cricut offers as far as color options go.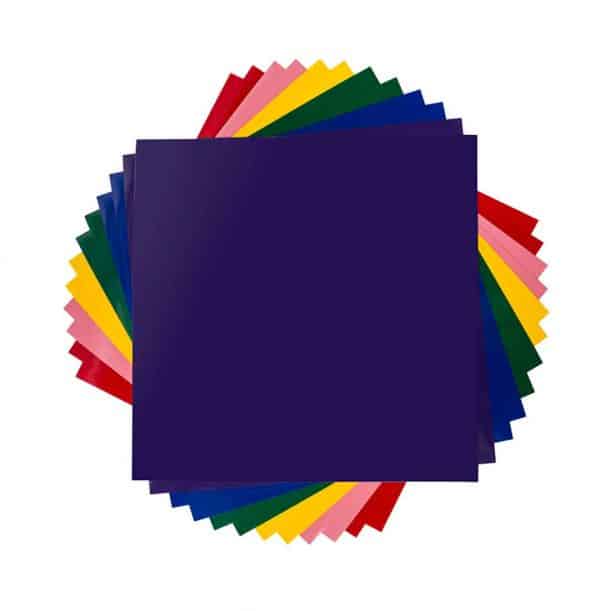 Cricut offers patterned Iron On for added fun and flair to your projects. These are cut and weeded differently that normal solid Iron On but adhere just as well. There is a ton of variety available and in some super quirky styles. Everything from flowers to Disney themed you can find something to make your project a definite one of a kind. They also have more simple ones like buffalo plaid and rainbow.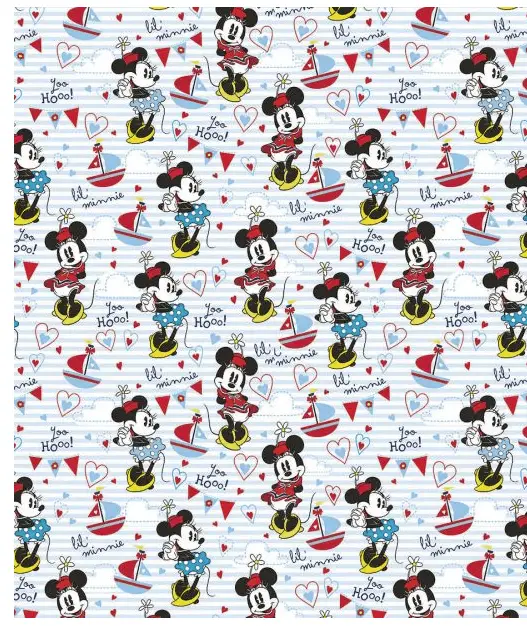 On top of patterns and solids Cricut offers glitter, holographic and textured iron on vinyl, personally when it comes to options you can never have enough when creating something.

Quality
Cricut has come so far in the crating industry and they off some of the best products for creators from cutting machines and heat presses to cardstock and blanks. Cricut is kind of slacking on the quality of their iron on.
I have found that you have to use mass amounts of pressure to get it to adhere properly and the length of time the iron on holds onto the materials is substantially less than competitors. Not sure why this is, but I know Cricut will fix it and get us some high quality iron on just like they have with their machines. For the cost of the product, I would expect a better quality, no its not crazy expensive, but when compared it is.
When it comes to cutting, weeding and transferring, Cricut missed the bar (though I strongly believe they will adjust things based on the amount of crafters that complain about it).
Affordability
When deciding on products like iron on and other materials price is a huge factor, because if you are like me and you run a business with your Cricut you need tons of supplies and need to have them on hand to sell and ship quick.
Cricut offers three sizes of iron on:
12in x 12in sheet
12in x 24in roll
12in x 24ft roll
It seems as there is no in between for medium sized projects. The cost for these rolls are on the high end unless you catch them on Cricut's sales (which are really great!) normally they will run 30% off or more. That is when the quality of the iron on and the cost are in line.
Siser HTV (Siser Easyweed)
Colors
Siser has so many options when it comes to colors, well over 50 available. You can check all that is available as of 2020 here on the Siser website. This includes all types of Siser HTV not just solids. I love all the different colors and need all of them!
Mermaids, tie dye, dragon scales and so much more is what you will find when searching through the options of patterned HTV from Siser. I currently have the mermaid and one thats no longer available but it took me back to my favorite childhood memory of style…Lisa Frank. I love it so much that I use it super sparingly, I don't know when or if they will bring it back.
Siser has so many options available for your unque designing ideas. You will find all colors of glitter and in different variations, holographic, textured, mosaic and more. The possibilities of creating are really endless with all that Siser offers.
Quality
Siser quality is a standard that all vinyl and HTV or iron on should follow, if we are being honest. Siser Easyweed is the easiest to cut, weed and transfer. The only issue I have ever had with Siser was when I tried to use the Siser Stretch, it did not adhere to the fabric well at all and when it finally did initially it failed after one wash. I do believe I just got a bad roll because I never had the issue again.
I have had shirts go through 50+ washes with fabric softener and hot water, followed by normal drying and they STILL hold up well. I don't recommended this, as it is more of a do as we say not as we do rule. Personally I don't have time nor patience to be separating clothes in that much detail, we have two – darks and whites (mostly white).
Affordability
Here is where it gets competitive…Siser can be a tad more expensive than Cricut. That is if you just go buying from Michaels or Amazon on a whim and not waiting for a coupon or sale, which is almost every week. Siser is great because you can use coupons on it! So if you have a coupon for Michaels or other local craft store you can use it on Siser! They have a huge variety available too.
The other way to save is to order from your local small business, they are always running specials or deals and most of the time throw in freebies too. My absolute favorite small business (not local to me 🙁 ) is JPI Blanks, they run specials all the time, they are an authorized Siser retailer AND their house vinyl is seriously AMAZING, great quality and awesome customer service.
Siser is available in similar sizes to Cricut:
11.8in x 11.8 sheets
11.8in x 3yd roll
11.8in x 5yd roll
11.8in x 20yd roll
Custom sizes available when ordering through an authorized retailer.
Sizes for all needs, big and small!
The Verdict
Comparing the two Cricut iron on and Siser is pretty intense, they both have their high points and some low points. The reality is when it comes to iron on or HTV the better quality and price point (with coupons and for quality) or "most bang for your buck" and options available are what really made the winner stand out and stand true.
Siser HTV is the winner, based on research and some polls I did. This is not just a personal preference, this is what the data led to. If you feel like you have a better HTV than Siser that you use please share! We wanna know!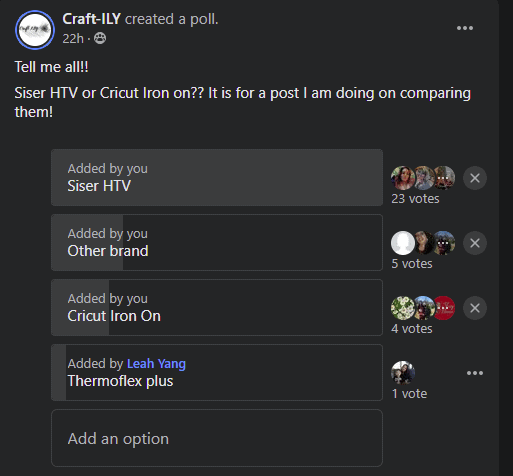 Be sure to check out some other nifty functional craft ideas through our other posts here on Craft-ILY as well as checking out some videos on DIY and How To's over on YouTube. Look for "Crafting Unedited" or just click the name in blue to see!