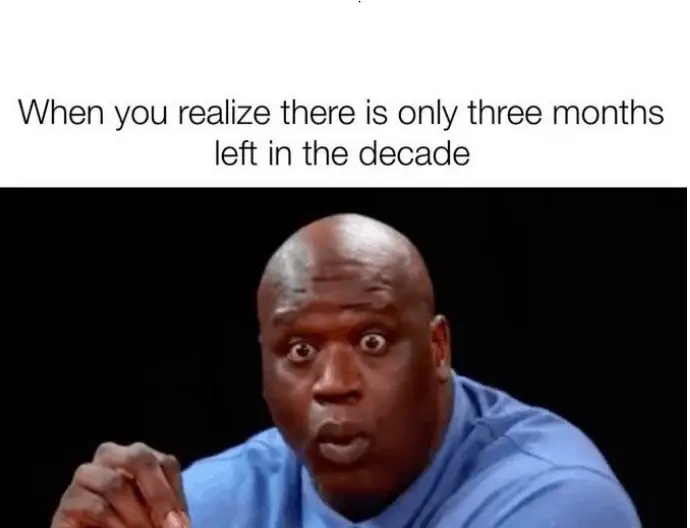 Where the heck did a decade go?! We have three months until this decade is over.
I don't know about you but when I realized that 2020 is only three months away, I was befuddled.
Let that sink in. Read it again. THREE months of 2019. Everyone says in 2020 or next year or they focus on the holidays, the Presidential elections, the Olympics and anything else that only happens every four or so years. Absolutely nothing wrong with focusing on the holidays or politics if that's your thing, me personally stay as far away from politics at all cost. We tend to lose all sense of time when this time of year comes. Before we know it BOOM it's New Years and all those "resolutions" sink in. We fly through the months starting in October, then it's Merry Hallothankshaunnachrismas and a New Year! Yea I totally made that up and now it's going to be a special shirt! Look for it around the end of October in my shop https://craft-ily.com.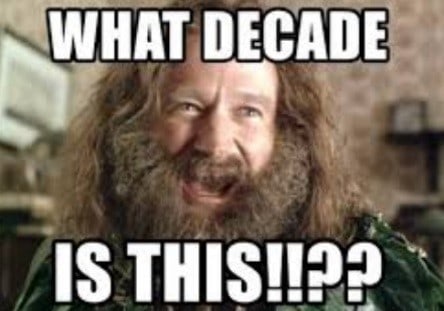 I personally feel like we have lost the essence of what the "holiday season" truly is. What is it to you? Does it mean lots of celebrating with food and adult beverages? Does it mean getting lots of presents and material things? Or does it mean spending lots of quality time with friends and family and all of those other things are just a plus? Can anyone actually tell me the history behind each holiday between now (October) and New Years WITHOUT googling it? Bet you can't. I know I can't, I can tell you about the stories and movies that taught me what they supposedly mean. But I can say that what all of those mean to me are extra time with the ones I love and I'm okay with that.
My point in this rambling is that I lost a decade. From 2010-2020 so much happened that I lost track of time. But I also did and accomplished so much that it flew by. Time doesn't stop or slow down for anyone. All you can do is slow your life down and slow your pace don't rush everything, enjoy every moment, cherish them and hold them to your heart. What have you done in the last decade? What was your favorite moments, worst moments, what do you pray that 2020 will bring you? I want to hear all about it! Drop a comment below, I will choose a few to discuss in future posts. Until then, enjoy the last couple months of the decade.